The Old Boise Ballyard is Still a Great Night Out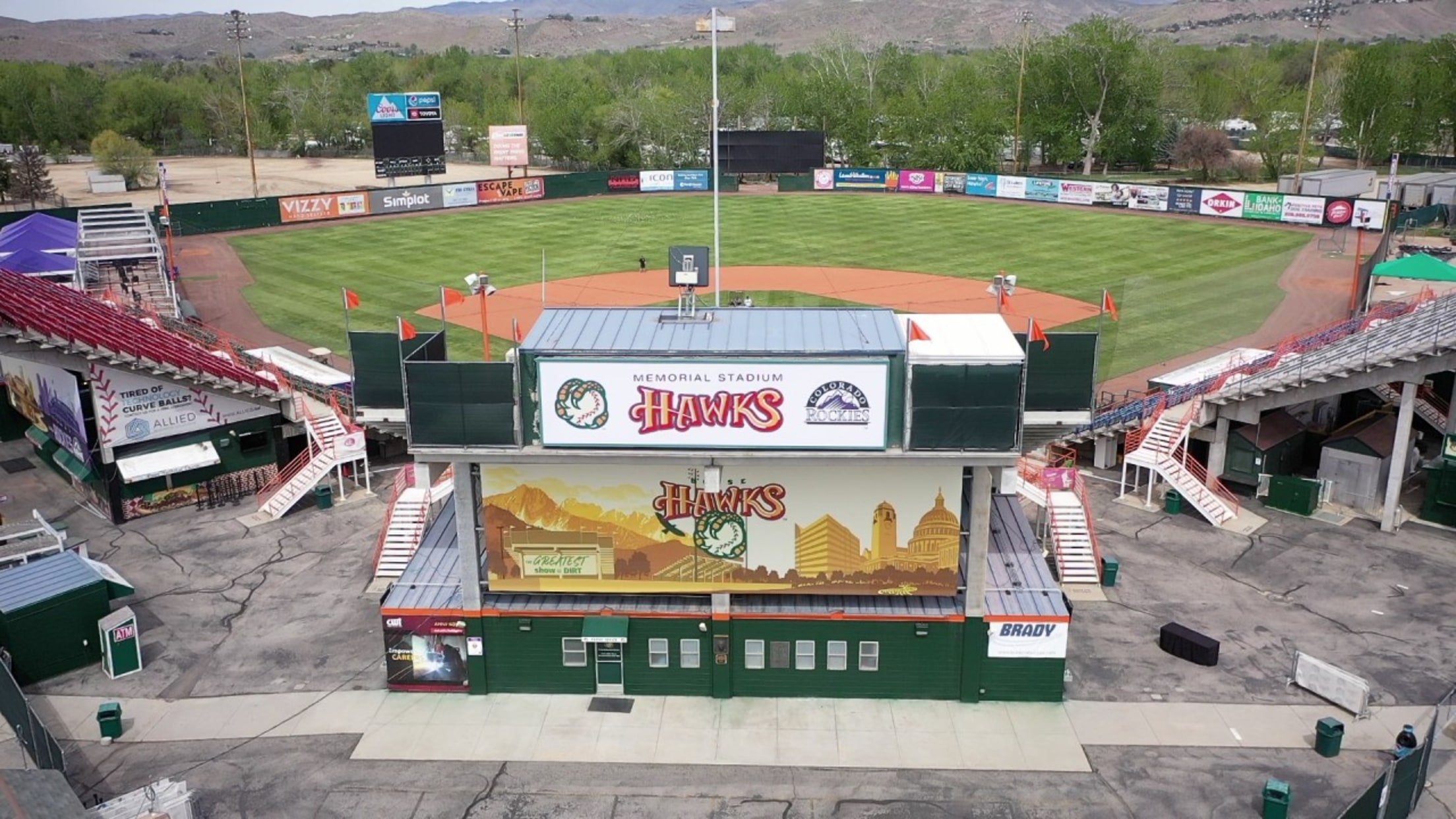 Approaching the three separated, ponderous grandstand structures one would think of it as a 1940's era WPA project gone wrong. Who, one would ask, thought up this idea of triple disconnected, vertically engineered, non-descript ballpark design, devoid of any charisma? Yet, on further investigation, Boise's Memorial Stadium was actually built
Approaching the three separated, ponderous grandstand structures one would think of it as a 1940's era WPA project gone wrong. Who, one would ask, thought up this idea of triple disconnected, vertically engineered, non-descript ballpark design, devoid of any charisma?
Yet, on further investigation, Boise's Memorial Stadium was actually built in 1989, a mere 30 years or so ago, when the early 90's "retro" ballpark design movement changed stadium architecture forever. Boise, the stolid river city known for potatoes, a blue football field and the setting for the cult-classic, Napoleon Dynamite, is experiencing a growth boom of enormous proportion, but the "Old Grey Lady" seems to be a statement of Boise standing firm against fad and unbridled expansion.
But, as one nears the three-headed beast, it, like Boise, evokes a certain charm, like the city's vibrant old-town of coffee houses, microbreweries and quirky shops. There's no faux make-up application but rather an honest authenticity.
Initially, it's kinda cool that there's no window dressing in the open "concourse" crowded with a carny feel of uncoordinated pop-ups and portable concession stands. Even the team store, if you'd call it that, is a mobile structure with standing merch racks protruding into the causeway. Nothing fancy here, just a down and dirty throwback to a simpler time.
And this is where the experience begins. Traveling from food stand to food stand the true brilliance of GM Mike Van Hise's vision hits you square in the nostrils, as open air cooking aromas waft and meld from location to location. Brazilian steak (What? A Brazilian steak stand at a ballpark in Boise?), tacos and quesadillas, burgers and fries, ice cream and, oh my god, the best damned smoked/grilled kielbasa this side of Warsaw, Poland. Even the beter than average basic hot dog, a spicy/savory 4:1 on an outer crispy/soft inner bun can go head-to-head up against any stadium dog in the land. Tom's River, New Jersey's pride and joy, Van Hise, who knows a thing or two about good ballpark food, wins gold stars all round for the awesome food experience, but will win the hearts a true ballpark dog aficionados with the availability of real stadium-style brown mustard, a dying out touch of class fighting a lonely battle against the vicissitudes of blandness personified by the scourge of, ugh, yellow mustard.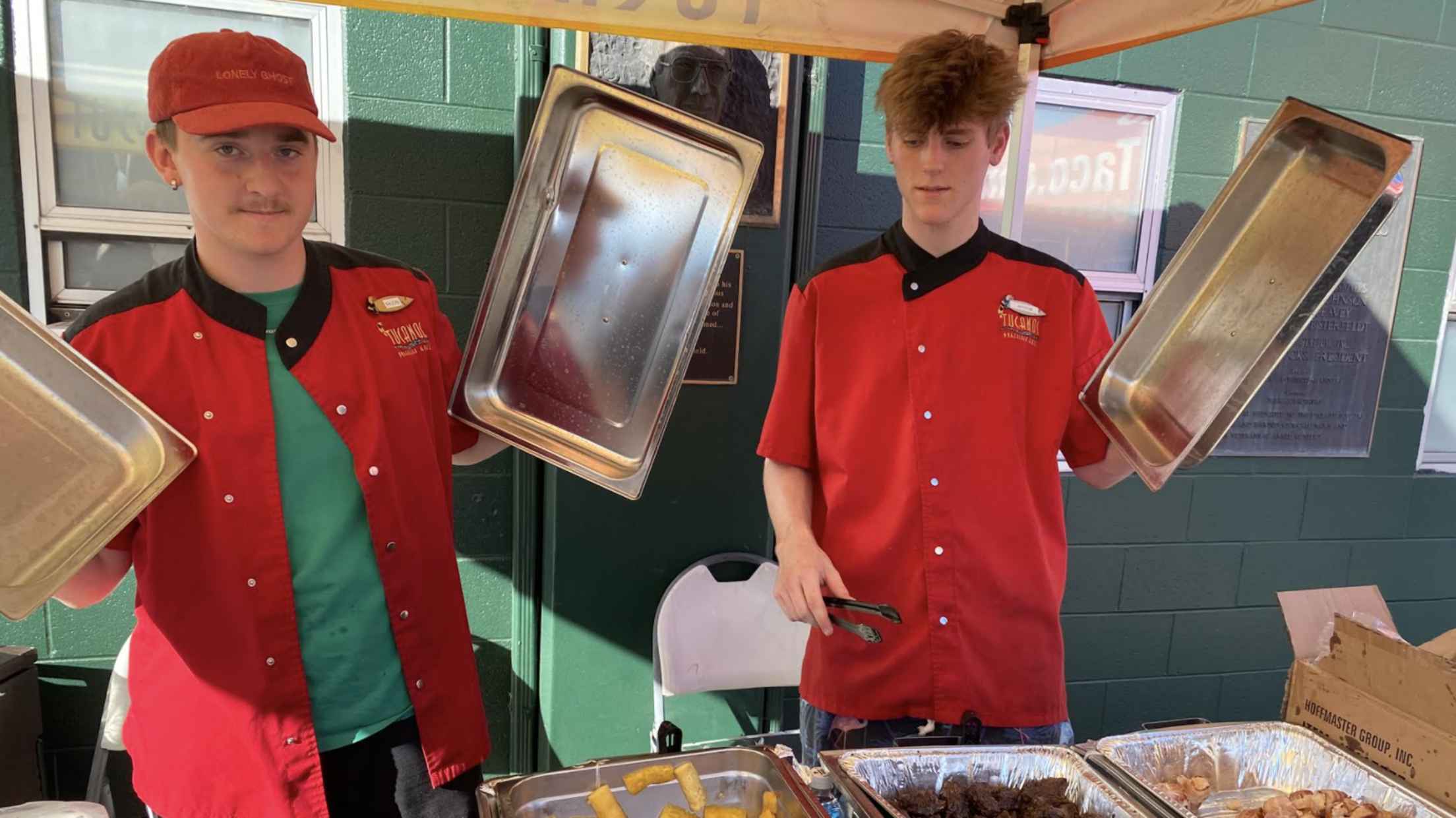 Brilliantly, Van Hise turned typically low-attendance Mondays into a local hit with his "Feed Your Face Mondays", allowing fans to eat for free while the Hawks get the uptick in beverage sales and a $4 ticket surcharge. Big winner for the fans and the team.
The Boise show isn't only about the food, however. There are great between-innings fan involvement games, a fairly robust videoboard presentation and a good PA/music compliment that doesn't overwhelm. In homage to Milwaukee's Sausage Race and Washington's Presidents Race, Boise's "Potato Race", composed of a French fry, a tater tot and a spud, was pure genius. Keeping watch over the ballpark proceedings from a light pole aerie is a magnificent nest of, you guessed it, hawks, who occasionally soar over the river behind the ballpark, snatch a trout from the roiling waters and then swoop over the outfield before returning to their baby "eyas" with fresh fish dinner.
In all, a trip to Boise, now quickly becoming an escape-the-city life destination for those looking for an alternative to high housing costs and other urban lifestyle complications, is made immeasurably more pleasant by catching a Hawks game.
And while Hawks owner Jeff Eiseman is doing all he can to work with city officials to build a new ballpark in downtown Boise, until then it's still worth spending a pleasant summer night at the old ballyard.