2021 Quakes Schedule Released
120-game season begins on May 4th, Home Opener on May 11th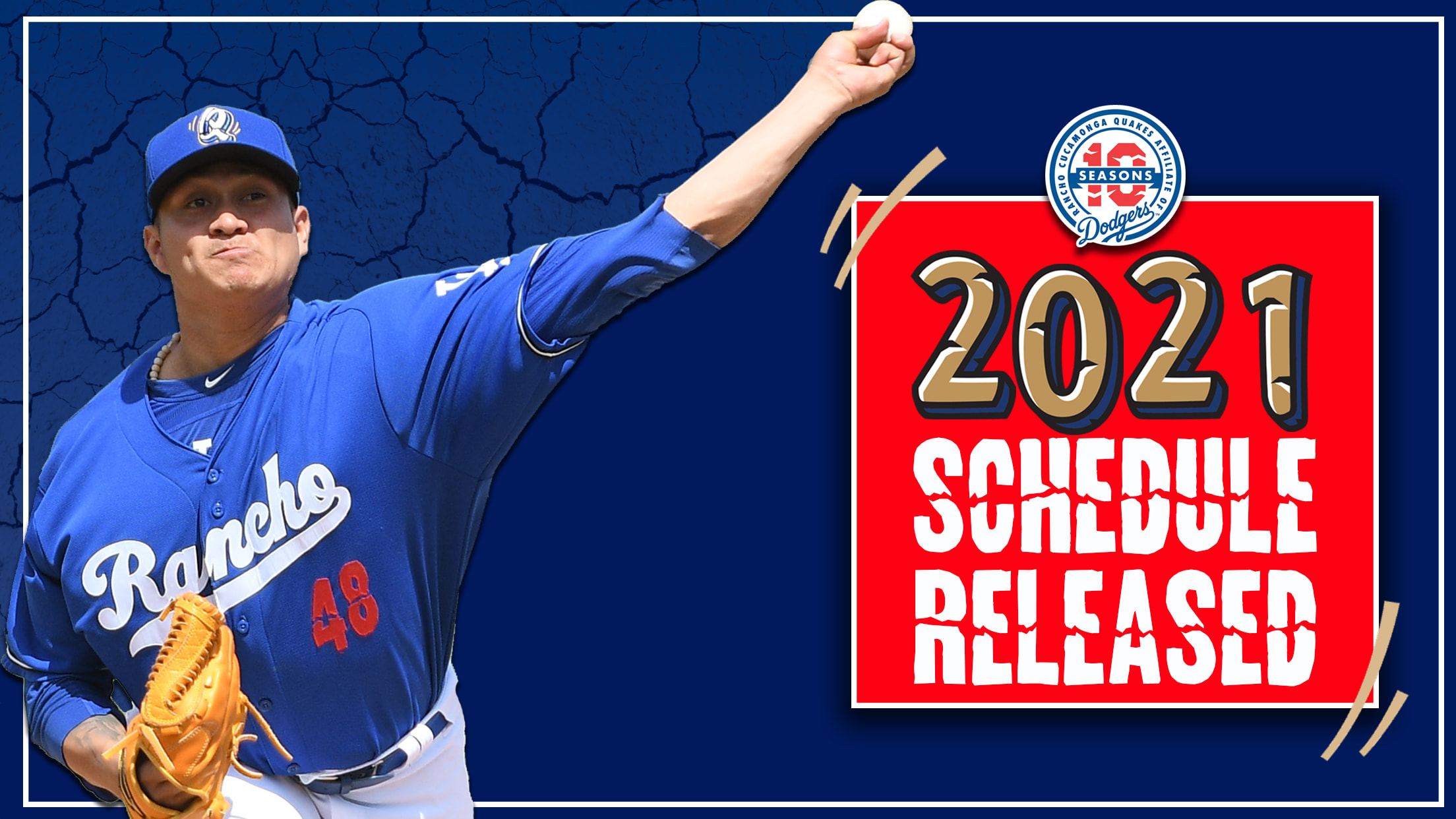 Rancho Cucamonga, CA – The Rancho Cucamonga Quakes are excited to announce the 2021 schedule and the start of the season on Tuesday, May 4th, as the Quakes travel to Inland Empire to face the 66ers. The home opener at LoanMart Field will take place on Tuesday, May 11th, as
Rancho Cucamonga, CA – The Rancho Cucamonga Quakes are excited to announce the 2021 schedule and the start of the season on Tuesday, May 4th, as the Quakes travel to Inland Empire to face the 66ers. The home opener at LoanMart Field will take place on Tuesday, May 11th, as the Quakes host the Modesto Nuts for a six-game home stand.
The 2021 season will look a bit different than future seasons because of Covid-19 restrictions, in that it is scheduled to begin in May, rather than the traditional month of April. Teams will match up in six-game series exclusively that last from Tuesday through Sunday, with Monday being a league-wide off-day. It will also consist of 120 total games (60 at LoanMart Field), rather than what will be the new normal of 132 total games with 66 coming at home, beginning in 2022. Due to the ongoing pandemic, there are currently no playoffs scheduled this year throughout all of Minor League Baseball.
The Quakes will be one of eight teams (Inland Empire 66ers, Lake Elsinore Storm, Visalia Rawhide, Fresno Grizzlies, Modesto Nuts, San Jose Giants, Stockton Ports) in the newly-formed Low-A West League and will continue to be an affiliate of the World Champion Los Angeles Dodgers, who still boast one of the top minor league systems in all of baseball.
Download the Quakes 2021 Preview Schedule Here >>
The Quakes have been working with Major League Baseball and will continue to follow all state and local Covid-19 guidelines to ensure the fan experience at LoanMart Field will be safe throughout the 2021 campaign. The 2021 schedule is subject to change as the impact of Covid-19 continues to evolve.
Game times and promotional information will be announced at a future date.
Ticket Packages for the 2021 season are on sale now! Please click here to receive more information. The Quakes will be in touch with all current MVPs in the coming weeks with additional updates.
We can't wait to finally see all of our fans during the 2021 season…Go Quakes!