Quakes Announce 2020 Giveaways
Five bobbleheads headline giveaways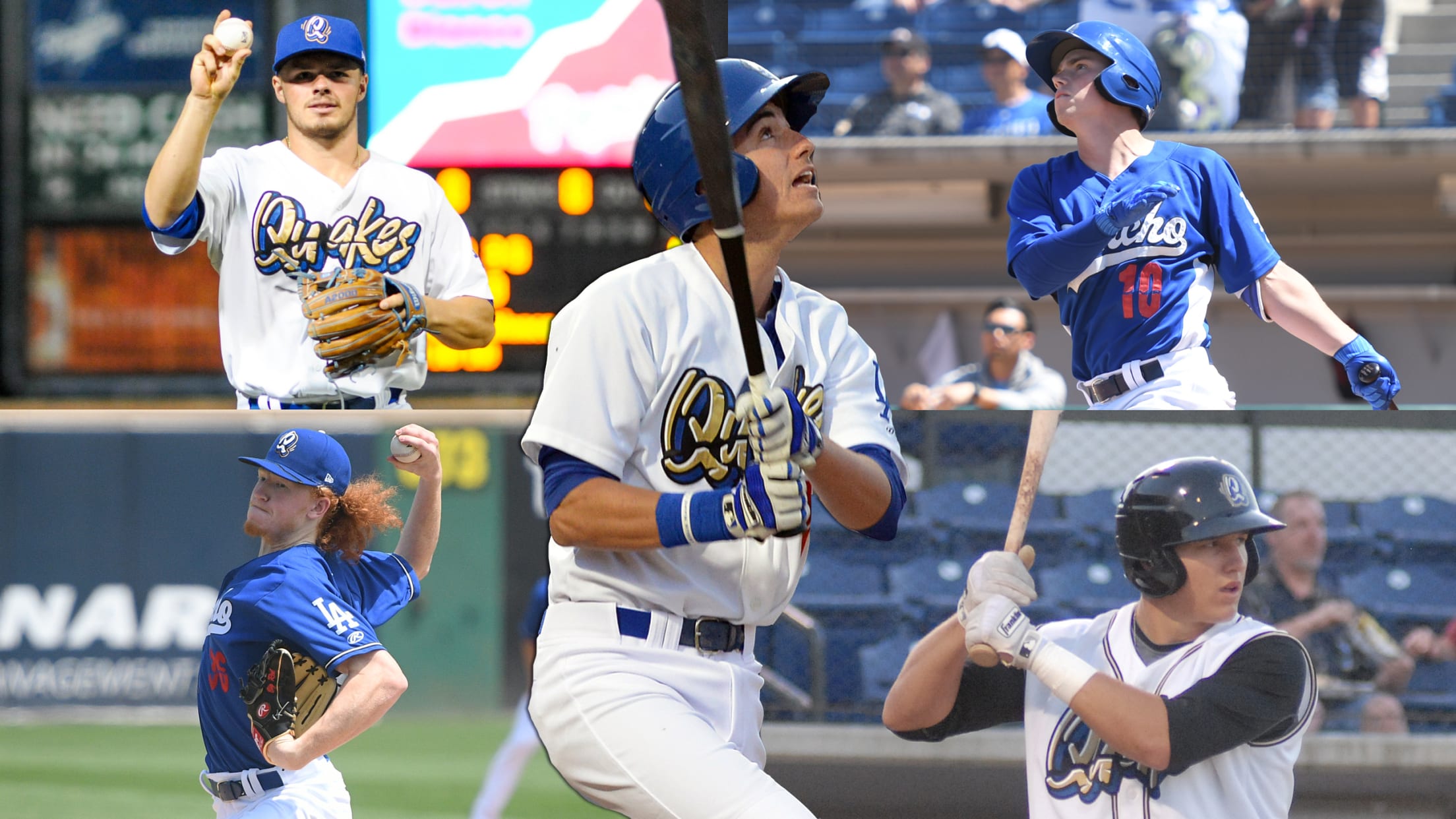 Rancho Cucamonga, CA - The Rancho Cucamonga Quakes are thrilled to announce its premium giveaways, including five highly-anticipated bobbleheads for the 2020 season.This year's bobblehead lineup will lead off with National League MVP Cody Bellinger, in recognition of his trio of MLB accolades from the 2019 season on Friday, April
Rancho Cucamonga, CA - The Rancho Cucamonga Quakes are thrilled to announce its premium giveaways, including five highly-anticipated bobbleheads for the 2020 season.
This year's bobblehead lineup will lead off with National League MVP Cody Bellinger, in recognition of his trio of MLB accolades from the 2019 season on Friday, April 24th presented by San Manuel Casino.
The Quakes are the first team in California League history, and potentially across MiLB, to have two former prospects in their history go on to sweep the MLB MVP awards. To honor this, Bellinger will be joined by AL MVP Mike Trout on the MVP double bobblehead later in the season. Bellinger and Trout donned the Quakes uniform in 2015 and 2010, respectively.
Three of the standout Dodgers 2019 rookies - Will Smith, Gavin Lux and Dustin May - will complete this year's bobblehead schedule. Lux and May, the current #1 and #2 Dodgers prospects, both quickly ascended LA's farm system, making their respective Major League Debuts approximately 13 months after playing with the Quakes. Smith saw 54 games behind the plate for the Dodgers this past season with 15 home runs, including the finale of a historic three-game stretch of walk-off homers from LA rookies.
Along with the bobbleheads, the Quakes will give away a Walker Buehler replica jersey, courtesy of LoanMart, and Quakes baseball cap presented by U.S. Bank.
Those seven premium giveaway games are included in the Quakes Guaranteed Giveaway program, an exclusive add-on to any of the Quakes ticket plan options. A Guaranteed Giveaway plan, along with a host of other MVP benefits, allows fans to skip the line and secure their items on giveaway nights! Mini-season and Season Ticket plans are available now. Call (909) 481-5000 now for more information!
The Quakes open up the 2020 season at LoanMart Field on Thursday, April 9th. For the complete Quakes schedule and Rancho news, visit rcquakes.com.