Parney's birthday bash, fauxback jerseys highlight back half of two-week homestand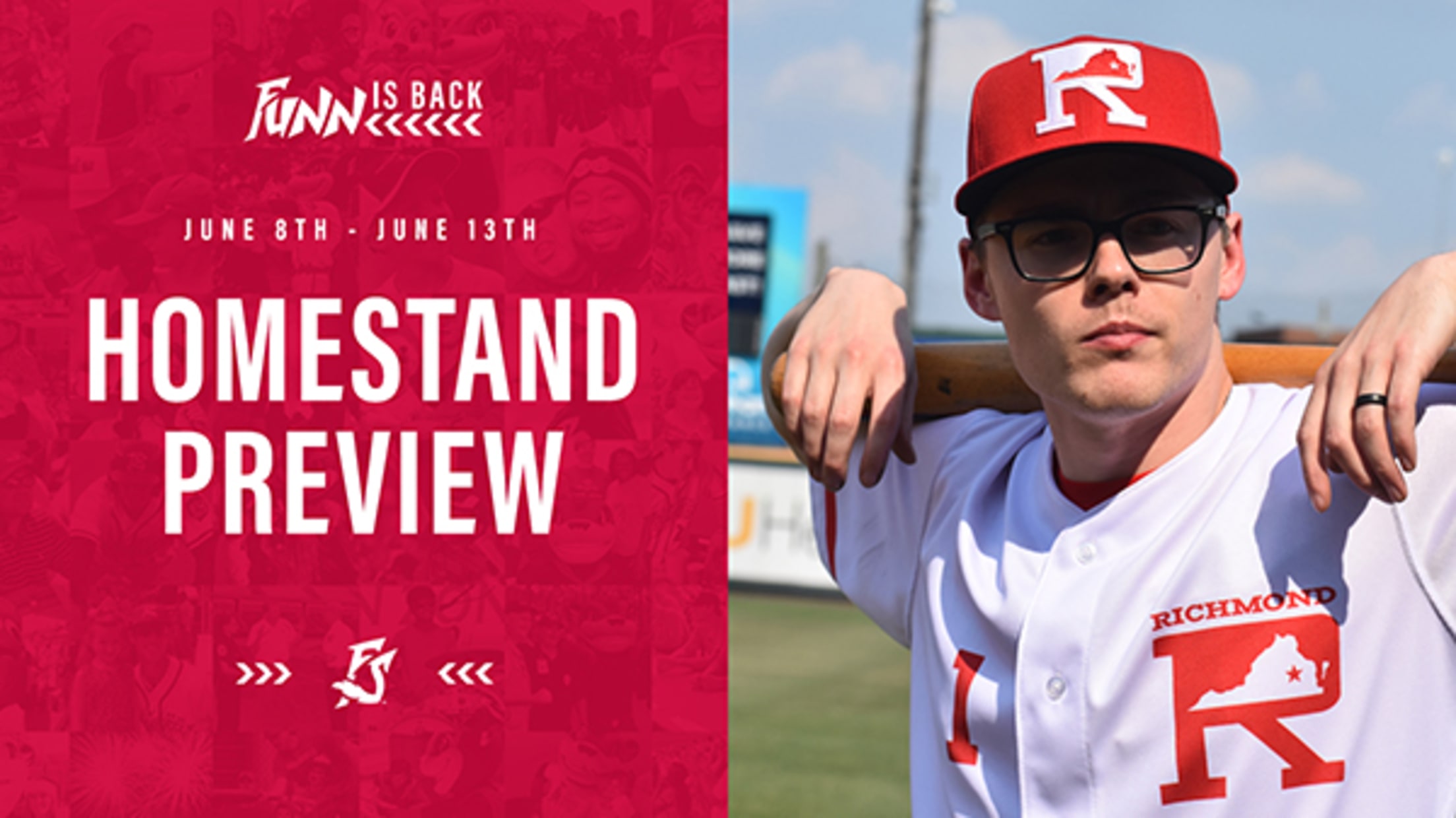 FUNNVILLE - The Richmond Flying Squirrels enter the second leg of their current 12-game, 13-day homestand with a six-game series against the Harrisburg Senators, an affiliate of the Washington Nationals, on Tuesday. The series includes multiple giveaways, a celebration of CEO Todd "Parney" Parnell's 55th birthday with postgame fireworks, a
FUNNVILLE - The Richmond Flying Squirrels enter the second leg of their current 12-game, 13-day homestand with a six-game series against the Harrisburg Senators, an affiliate of the Washington Nationals, on Tuesday. The series includes multiple giveaways, a celebration of CEO Todd "Parney" Parnell's 55th birthday with postgame fireworks, a fauxback jersey auction and a salute to area first responders.
Fans can purchase tickets online at SquirrelsBaseball.com/Tickets, by phone at 804-359-FUNN (3866) or in person at the Flying Squirrels offices.
Parney's actual birthday is June 16, but since the team will be on the road that day, his birthday will be celebrated in Funnville on Thursday. The festivities will include some of Parney's favorite things including hillbilly horseshoes, karaoke and plenty of Reckless Kelly. The evening will conclude with a postgame In-Your-Face Fireworks show.
What would the Flying Squirrels' logo have looked if the team were around in the late 1950s and early 1960s? You can find out Saturday as the team takes the field in specialty fauxback jerseys which will be auctioned during the game with proceeds benefiting Flying Squirrels Charities.
The homestand concludes Sunday with First Responders Day presented by the Brad Clark Family Memorial Fund. All active-duty police officers, firefighters and EMS can get two free General Admission tickets to the game simply by showing their badge or ID. Click here for more information.
The full promotional schedule for the homestand is listed below:
Tuesday, June 8 vs. Harrisburg Senators
6:35 p.m. | Gates open at 5:30 p.m. | Tickets
CrossFit Night & Performance Shirt Giveaway presented by Seredni Tire: The first 1,000 fans 15 & older receive a Flying Squirrels strength and fitness performance shirt as part of a tribute to CrossFit featuring workouts during the game courtesy of CrossFit Pushin Weight. (Adult size XL only, while supplies last)
Wednesday, June 9 vs. Harrisburg Senators
6:35 p.m. | Gates open at 5:30 p.m. | Tickets
Salute to Dogs with Jobs: The Flying Squirrels honor service dogs on a special Wine & K-9s night in Funnville.
Wine & K-9s: Enjoy $5 glasses of wine and $6 wine slushies from 5:30-7:30 p.m. (Available at the wine cart located near fan services on the main concourse) Plus, dogs are admitted free in Funnville every Wednesday home game! Please request a dog-friendly seating section (101-103, 203-204 and first-base General Admission) if accompanied by a pet.
Thursday, June 10 vs. Harrisburg Senators
6:35 p.m. | Gates open at 5:30 p.m. | Tickets
In-Your-Face Fireworks & Parney's 55th Birthday Bash: The Flying Squirrels celebrate Parney's 55th birthday with a postgame fireworks show instead of cake.
Friday, June 11 vs. Harrisburg Senators
6:35 p.m. | Gates open at 5:30 p.m. | Tickets
Copa de la Diversion Ardillias Voladoras Flag Giveaway presented by Performance Food Service. The first 1,000 fans 15 & older receive a 3-foot by 5-foot flag featuring the Flying Squirrels' Copa de la Diversion identity.
Friday Happy Hour: Enjoy happy hour drink specials from 5:30-7:30 p.m. each Friday home game in Funnville. Specials include $2 12-ounce domestic beers at all concession stands, upper-level beer carts and The Thirsty Acorn as well as $2 fountain sodas at the Pepsi Fountain located on main concourse behind Section 110 near the Papa John's stand.
Saturday, June 12 vs. Harrisburg Senators
6:05 p.m. | Gates open at 5 p.m. | Tickets
1950s/1960s Throwback Night: The Flying Squirrels flash back and celebrate the '50s Golden Age and Swinging '60s. The team will take the field wearing fauxback jerseys featuring a reimagined identity from the days of old Parker Field.
Sunday, June 13 vs. Harrisburg Senators
1:05 p.m. | Gates open at 12 p.m. | Tickets
First Responders Day presented by the Brad Clark Memorial Fund: Join the Flying Squirrels in honoring local law enforcement, firefighters and EMS who keep our communities safe. Active-duty police, firefighters and EMS from throughout Central Virginia are eligible to receive two (2) complimentary General Admission tickets, based on availability.
Postgame Kids Run the Bases presented by Richmond Family Magazine: Kids 14 and younger are invited to run the bases after the game. Kids wanting to run the bases are asked to line up outside the Squirrels Nest Team Store. Following the conclusion of the game, kids will be allowed to enter the field through the Section 103-104 gate. Parents and/or guardians can meet their child/children at the Section 113-114 gate afterward.
For tickets or more information, visit SquirrelsBaseball.com/Tickets, call 804-359-FUNN (3866) or stop by the Flying Squirrels offices at The Diamond.