Rocket City Trash Pandas Announce National Anthem Auditions
Interested Parties Must Register in Advance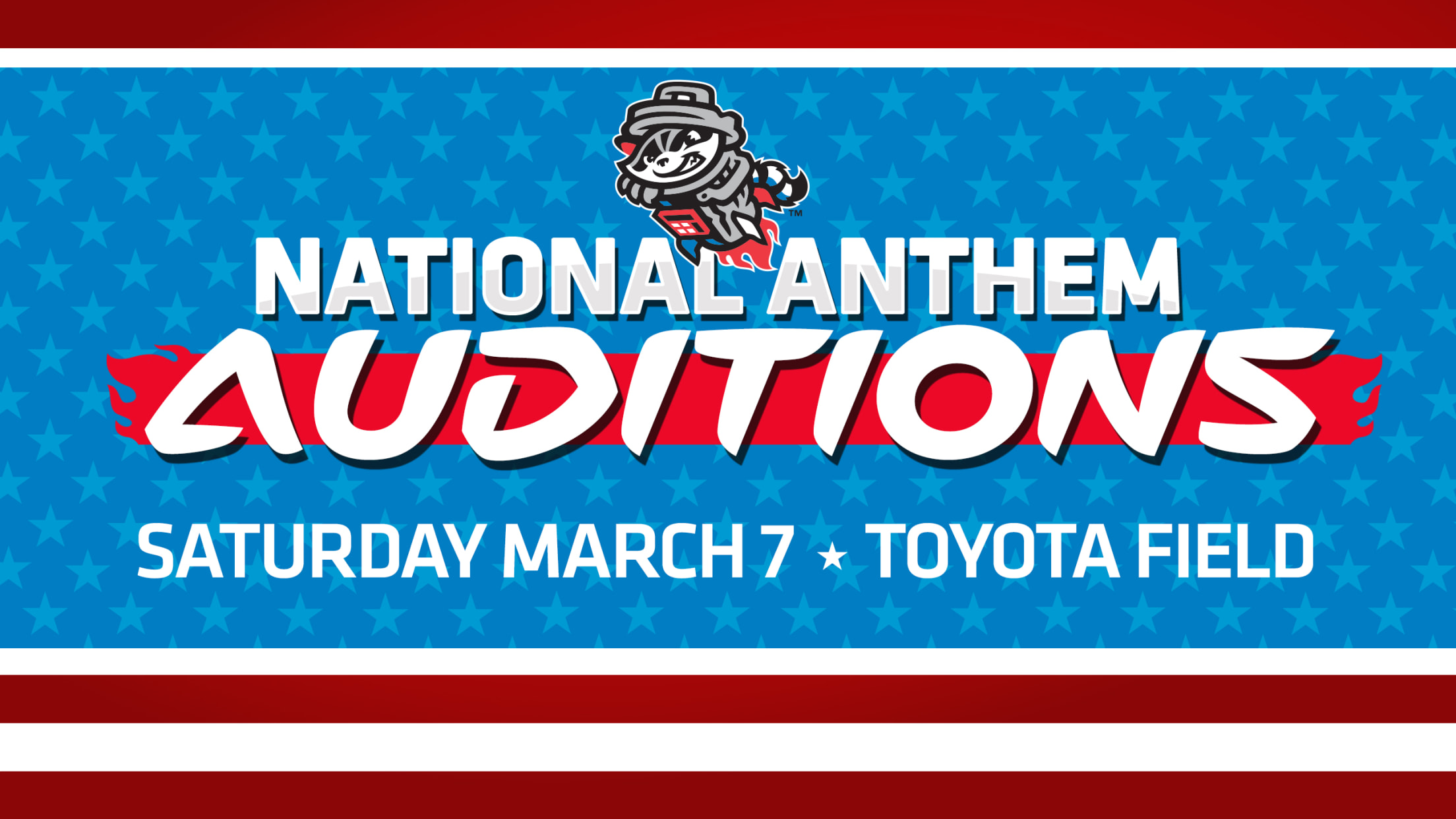 MADISON, Alabama Jan. 28, 2020 -The Rocket City Trash Pandas are holding National Anthem auditions at Toyota Field on Saturday, March 7.Individuals who are interested in performing the National Anthem for the inaugural season must register and receive a specific audition time. Auditions will be scheduled on a first-come, first-served
MADISON, Alabama Jan. 28, 2020 -The Rocket City Trash Pandas are holding National Anthem auditions at Toyota Field on Saturday, March 7.
Individuals who are interested in performing the National Anthem for the inaugural season must register and receive a specific audition time. Auditions will be scheduled on a first-come, first-served basis. To register for an audition spot, please contact Ricky Fernandez at [email protected].
Those who are unable to attend or did not receive a time should submit an audio file with an a cappella rendition of the "Star-Spangled Banner" to [email protected].
Groups of 20 or more interested in performing before Trash Pandas game can contact the Trash Pandas group sales representative, Brennan Patrick at [email protected].
Opening Night of the Trash Pandas Inaugural Season at Toyota Field is Wednesday, April 15. 23-Game Mini Plans and Single Game Group Tickets (20+) are on-sale now. Full Season Tickets remain available as well.