Manager Mattias Carrillo Called Up to Monclova, Two Pitchers Also Promoted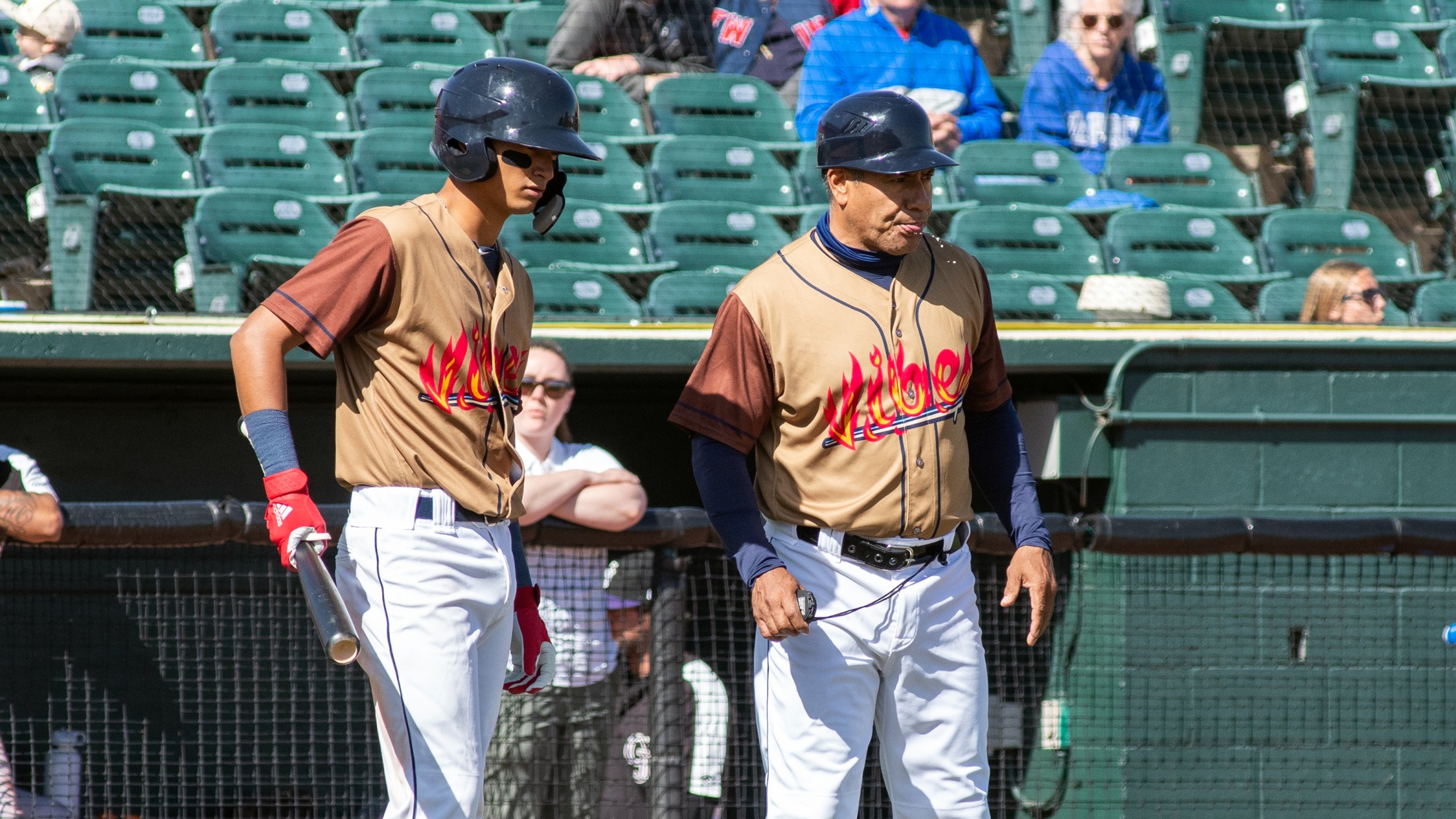 Aaron Kinnischtzke - Rocky Mountain Vibes COLORADO SPRINGS, Colo. - The Rocky Mountain Vibes will look quite a bit different the next time they take the field at UCHealth Park, with the most notable change being the loss of Manager Mattias Carrillo, who has been called up to Acereros de
Aaron Kinnischtzke - Rocky Mountain Vibes
COLORADO SPRINGS, Colo. - The Rocky Mountain Vibes will look quite a bit different the next time they take the field at UCHealth Park, with the most notable change being the loss of Manager Mattias Carrillo, who has been called up to Acereros de Monclova of Liga Mexicana de Beisbol.
The Vibes are the still in the inaugural year of being the developmental team for Monclova, but never could have anticipated that they would lose their manager mid-year to their parent team. Carrillo leaves the Vibes with a managerial record of 10-40 on the season.
Taking Carrillo's place and serving as interim manager for the remainder of the 2021 season will be Vibes assistant coach Eddie Dennis, who spent eight years as a player in the Toronto Blue Jays system. Dennis has had multiple stints as a manager in independent baseball, most notably coaching the Rio Grande Valley White Wings from 1998-2012.
Accompanying Carrillo up to Monclova are pitchers Nattino Diplan and Eduardo Vera, who are the second and third players to be called up this year. The first was outfielder Alan Garcia back in early June, who has been terrific since being promoted, batting .351 in 26 games with Monclova this season.
Vera leaves the Vibes with a record of 1-0 and a 3.25 ERA, and was arguably the most consistent starting pitcher for Rocky Mountain throughout the last month. Diplan departs with a record of 0-2 and a 7.20 ERA, but struck out 27 batters in 25 total innings pitched this season.
The Vibes wish Carrillo, Vera and Diplan well as they head down to Monclova, and take the next step up in their baseball journey.