ROCKY MOUNTAIN VIBES UNVEIL NEW MASCOT TOASTY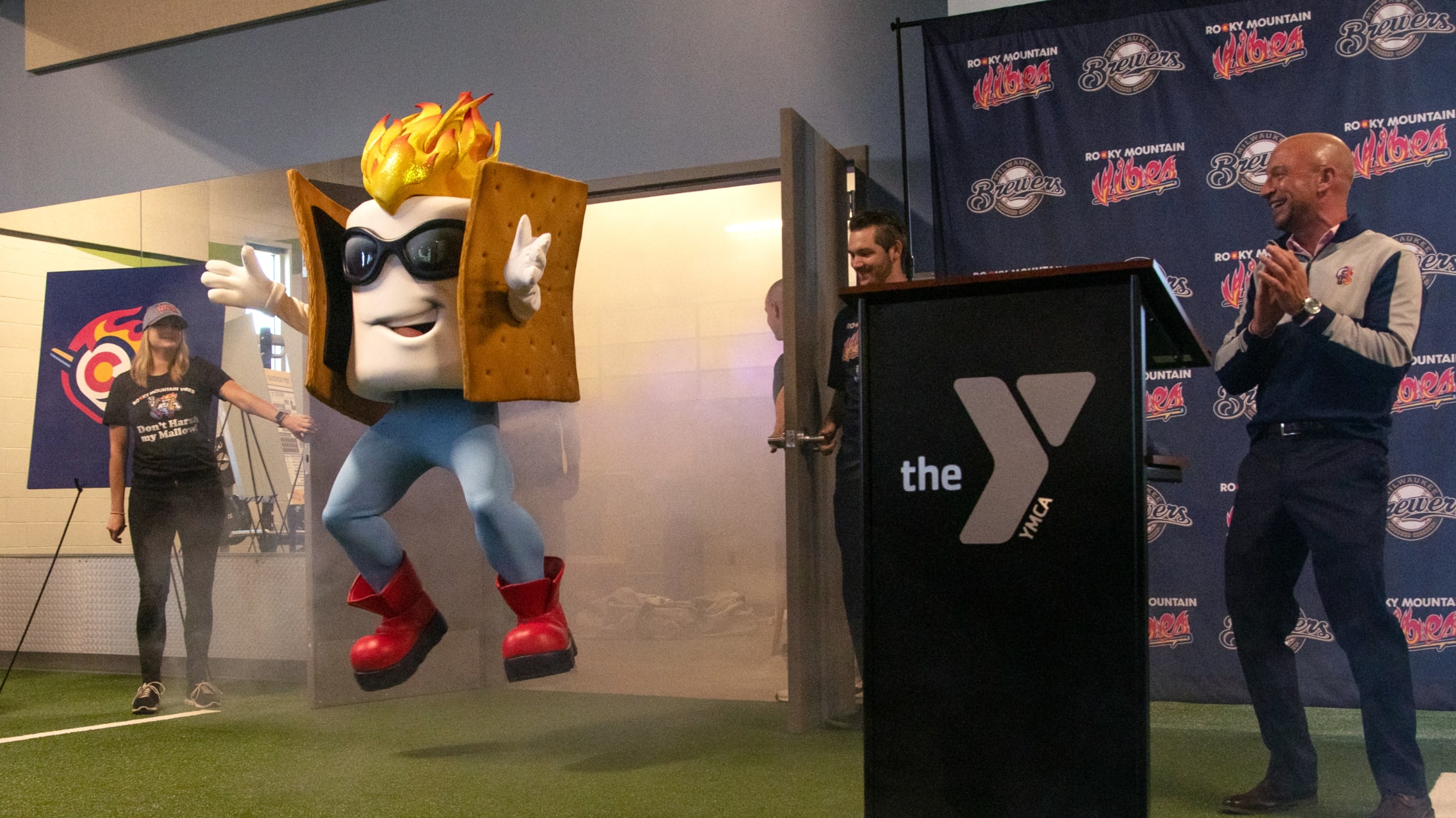 (Paat Kelly)
The Rocky Mountain Vibes introduced the world to their new mascot Toasty on Saturday, April 27th at the YMCA Healthy Kids Day.Toasty was bron a health s'more on Monday, November 19th 2018 in beautiful Colorado Springs, CO. Toasty was a born big for a s'more, at 71 inches, 284 pounds
The Rocky Mountain Vibes introduced the world to their new mascot Toasty on Saturday, April 27th at the YMCA Healthy Kids Day.
Toasty was bron a health s'more on Monday, November 19th 2018 in beautiful Colorado Springs, CO. Toasty was a born big for a s'more, at 71 inches, 284 pounds and 9 ounces.
A proud Colorado Springs Native, Toasty enjoys spending his free time watching baseball, hiking Pikes Peak and Garden of the Gods with his best friend Sox the Fox, and just going with the vibe.
Toasty's hobbies include skiing, boarding, rafting, and camping. When not at the ballpark, Toasty can be found helping out in the community and spreading good vibes up and down the Rocky Mountain front range.
2019 marks Toasty's first official season in professional ball, helping to welcome the Milwaukee Brewers Rookie-advanced affiliate into their inaugural season, and Toasty could not be more excited to welcome the young team to wonderful Colorado Springs.
The Vibes also unveiled their new jerseys - home, road and alternate. The home jerseys consist of a navy blue body with the Vibes rubine red as the sleeves. The road jerseys feature the traditional grey while the alternates, affectionately called the 'graham cracker jersey' features a light brown body with dark brown chocolate sleeves.
The 2019 Vibes season begins June 14 against the Orem Owlz. The home opener is scheduled for June 21 against the Grand Junction Rockies. Get the latest Rocky Mountain Vibes baseball news online at www.vibesbaseball.com, like us on Facebook or follow the team on Twitter or Instagram at @VibesBaseball.