Solis Dazzles in Start, but Vibes Drop Series Opener to Grand Junction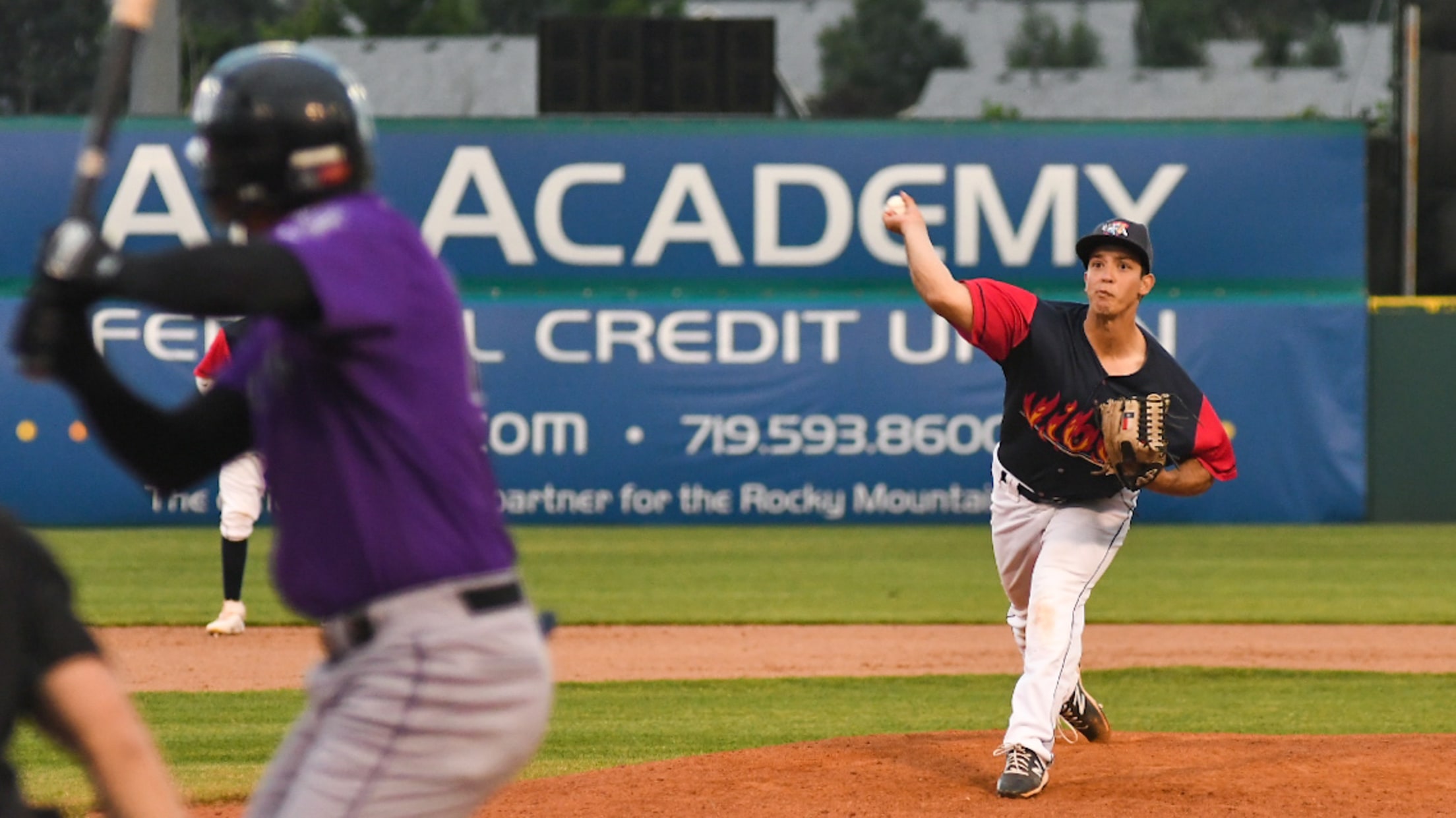 Aaron Kinnischtzke - Rocky Mountain Vibes COLORADO SPRINGS, Colo. – The Rocky Mountain Vibes dropped game one of a three-game series 9-1 at the hands of the Grand Junction Rockies Thursday night at UCHealth Park. While the score might appear as though the game was a blowout, Vibes starting pitcher
Aaron Kinnischtzke - Rocky Mountain Vibes
COLORADO SPRINGS, Colo. – The Rocky Mountain Vibes dropped game one of a three-game series 9-1 at the hands of the Grand Junction Rockies Thursday night at UCHealth Park. While the score might appear as though the game was a blowout, Vibes starting pitcher Aron Solis pitched a terrific six and a third innings of action, giving up only one earned run and striking out four batters. Solis has been one of the few bright spots on the Vibes' pitching staff this season, and kept the Vibes within striking distance while he was on the mound.
Vibes offense struggled hard all night to produce hits and get men on base. Not a single Rocky Mountain player knocked through more than one hit, and the Vibes finished with just five all night long. They are now on a mission to get better run support for their starting pitchers, especially when they pitch lights out, just as Solis did tonight.
The Vibes welcomed two new additions to their bullpen to start the series with the Rockies, and it just so happens that they are twin brothers. Roberto and Juan Coronado join the squad, and hope to provide big arms and poise in the Rocky Mountain pen for the remainder of the season. The 19 year-old brothers are both power pitchers, each averaging high 90's on their fastball. Juan saw action late in the loss Wednesday night, going two thirds of an inning and giving up zero runs.
Your Rocky Mountain Vibes will be back in action tomorrow night at UCHealth Park to take on the Rockies again, with game time set for 6:30 PM.