Hillcats Shutout Sox in Game 4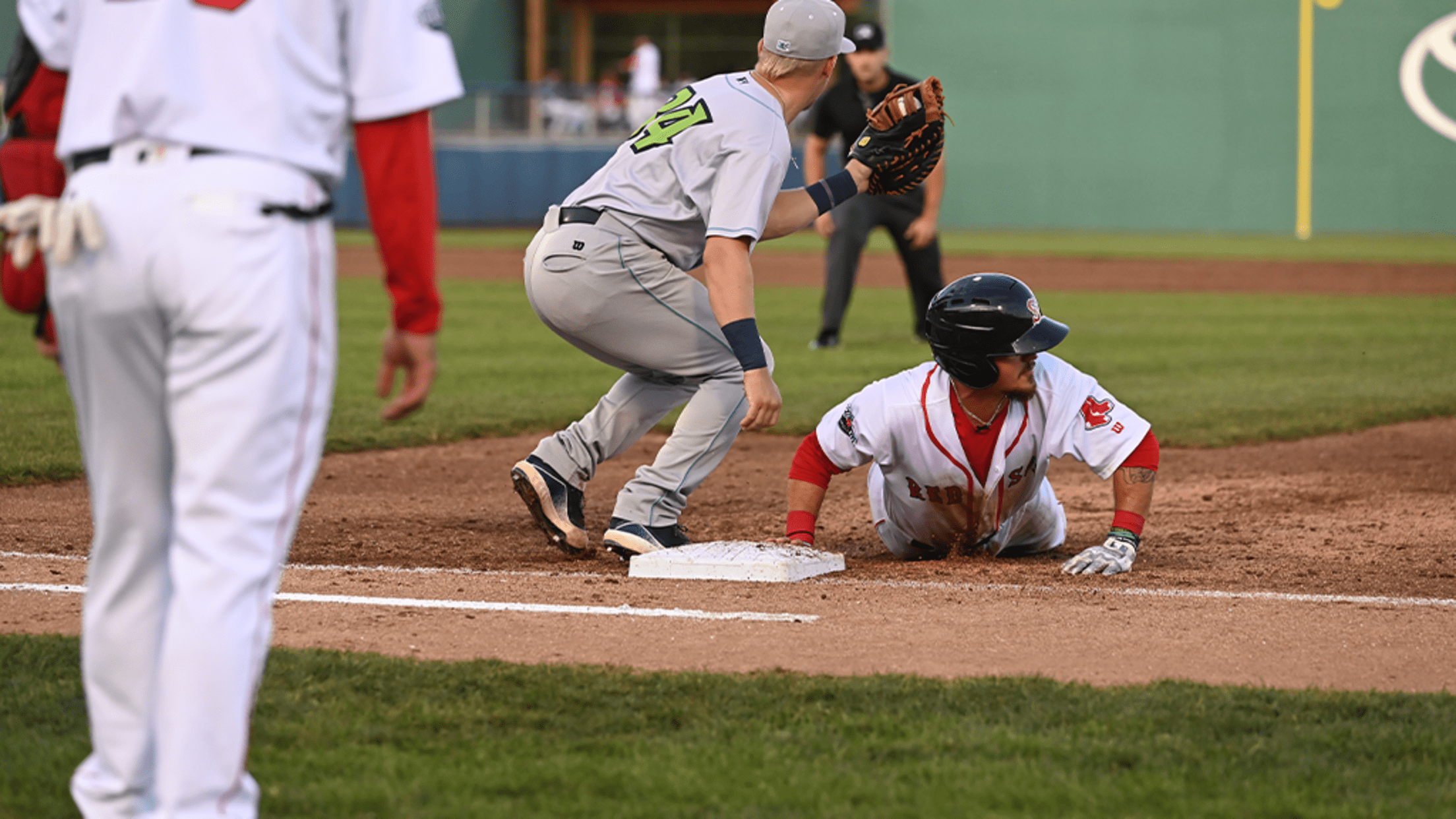 SALEM, VA – The Lynchburg Hillcats crack the code of the Salem pitching in the eighth inning to win their third straight. The Red Sox (24-22) get shutout for the third time this year while outhitting the Hillcats seven to five (25-19). The two starters of tonight's game put on
SALEM, VA – The Lynchburg Hillcats crack the code of the Salem pitching in the eighth inning to win their third straight. The Red Sox (24-22) get shutout for the third time this year while outhitting the Hillcats seven to five (25-19).
The two starters of tonight's game put on a show in the early going. In Brandon Walter's first start of the season he went four innings giving up only two hits while striking out nine Hillcats.
Lynchburg pitcher Jordan Jones outlasted Walter going 5.2 innings striking out six and surrendering no runs and five hits. Jones was followed by Andrew Misiazek and Trey Benton to finish out the Hillcat shutout.
The only run of tonights game was unearned off of Ryan Fernandez. In the top of the eighth inning Angel Martinez singled to center driving in Eric Rodriguez on a fielding error by Gilberto Jimenez in center field.
The bright spot for the Salem offense came from Jaxx Groshans in the three hole smacking three hits in his four at-bats.
The Red Sox and Hillcats will do battle on Saturday for game five of the series. The first pitch will come at 6:05 PM
First pitch: 7:07 PM
Time of game: 2:53
Attendance: 3,454
Venue: Salem Memorial Ballpark