Pelicans Escape in 10-9 Win Over Sox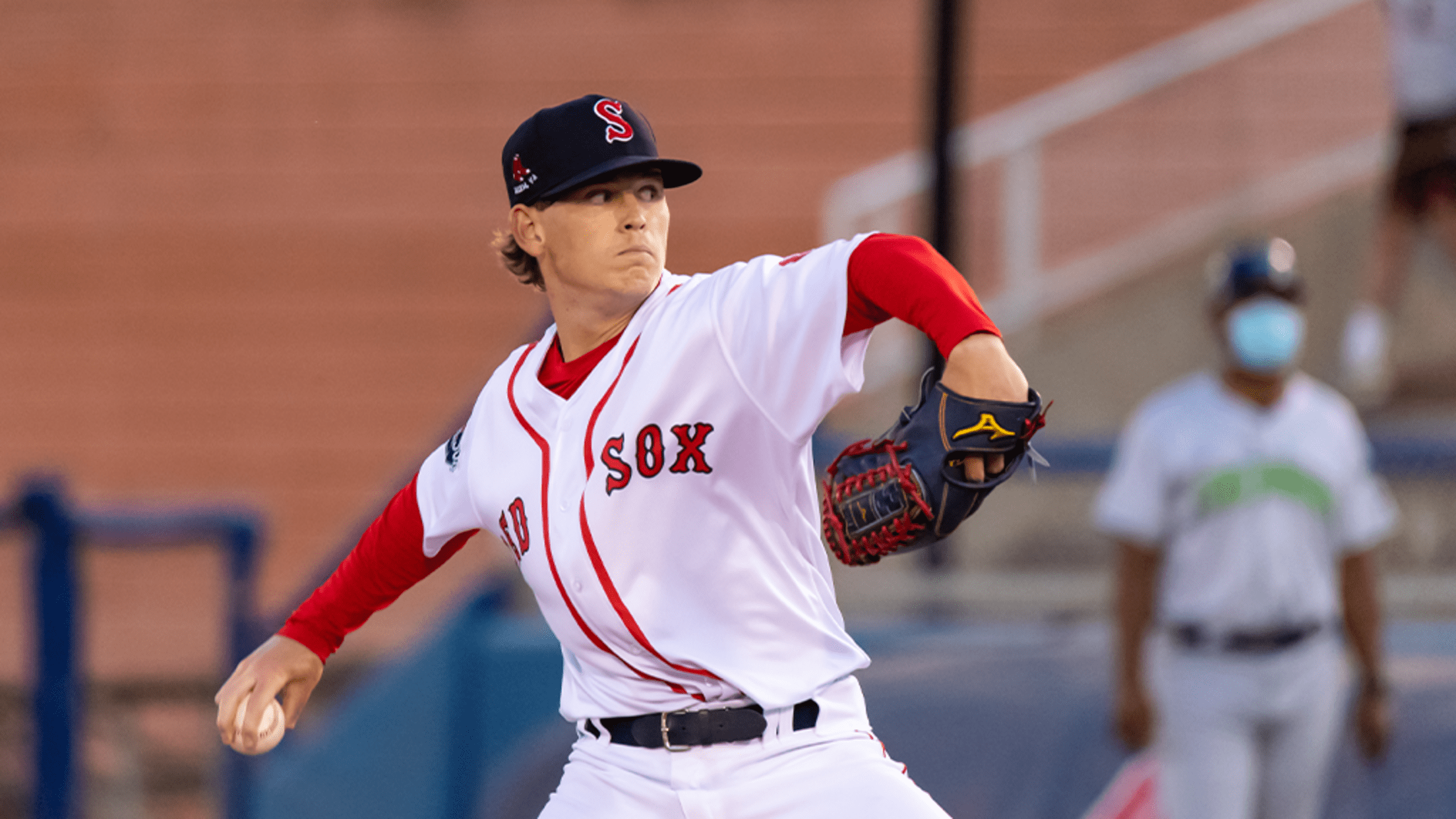 SALEM, VA – In Friday night's marathon of a game that provided rain delays, light delays, and late inning sparks from the Salem Red Sox, the Myrtle Beach Pelicans ultimately prevailed 10-9. The Red Sox (12-10) are outlasted as the Pelicans (11-11) take a 3-1 series advantage. On back-to-back RBI
SALEM, VA – In Friday night's marathon of a game that provided rain delays, light delays, and late inning sparks from the Salem Red Sox, the Myrtle Beach Pelicans ultimately prevailed 10-9. The Red Sox (12-10) are outlasted as the Pelicans (11-11) take a 3-1 series advantage.
On back-to-back RBI doubles from Joe Davis and Nick Northcut with two outs in the bottom of the first, the Red Sox took an early 2-0 lead. The Pelicans responded with a pair of runs in the top of the second on an Ethan Hearn RBI single and Edmond Americaan RBI walk.
The Red Sox broke the 2-2 tie when Adam Lasky delivered a wild pitch scoring Joe Davis. In the very next inning, Ceddanne Rafaela smacked a one-out triple into the right center gap. The very next at-bat Matthew Lugo provided a sacrifice fly to make it a 4-2 ballgame.
The Pelicans stormed back in the top of the sixth putting up seven runs to take a 9-4 lead. The sixth was highlighted with RBI singles from Edmond Americaan and Jacob Wetzel, a couple of RBI ground outs from Matt Mervis and Fabian Pertuz, and a dagger two-RBI double from Pablo Aliendo. After a wild pitch in the top of the ninth the Pelicans took their largest lead of the game at 10-4.
The Red Sox would not go away in the bottom of the ninth. Jaxx Groshans drove in a pair of runs to cut the deficit to four. After four consecutive walks, the Red Sox pulled within one with the tying run 90 feet away and with only one out. Stephen Scott came up to pinch hit for Jecorrah Arnold and struck out on a 1-2 fastball inside. Alex Erro, who started the rally with a walk in the ninth, grounded out to end the game.
The Red Sox will try to get one back today in game five vs. the Myrtle Beach Pelicans at 6:05 PM.
First pitch: 7:55 PM
Time of game: 3:50 (1:08 delay)
Attendance: 1,816
Venue: Salem Memorial Ballpark