Record Breaking Night for Scott in 16-8 Victory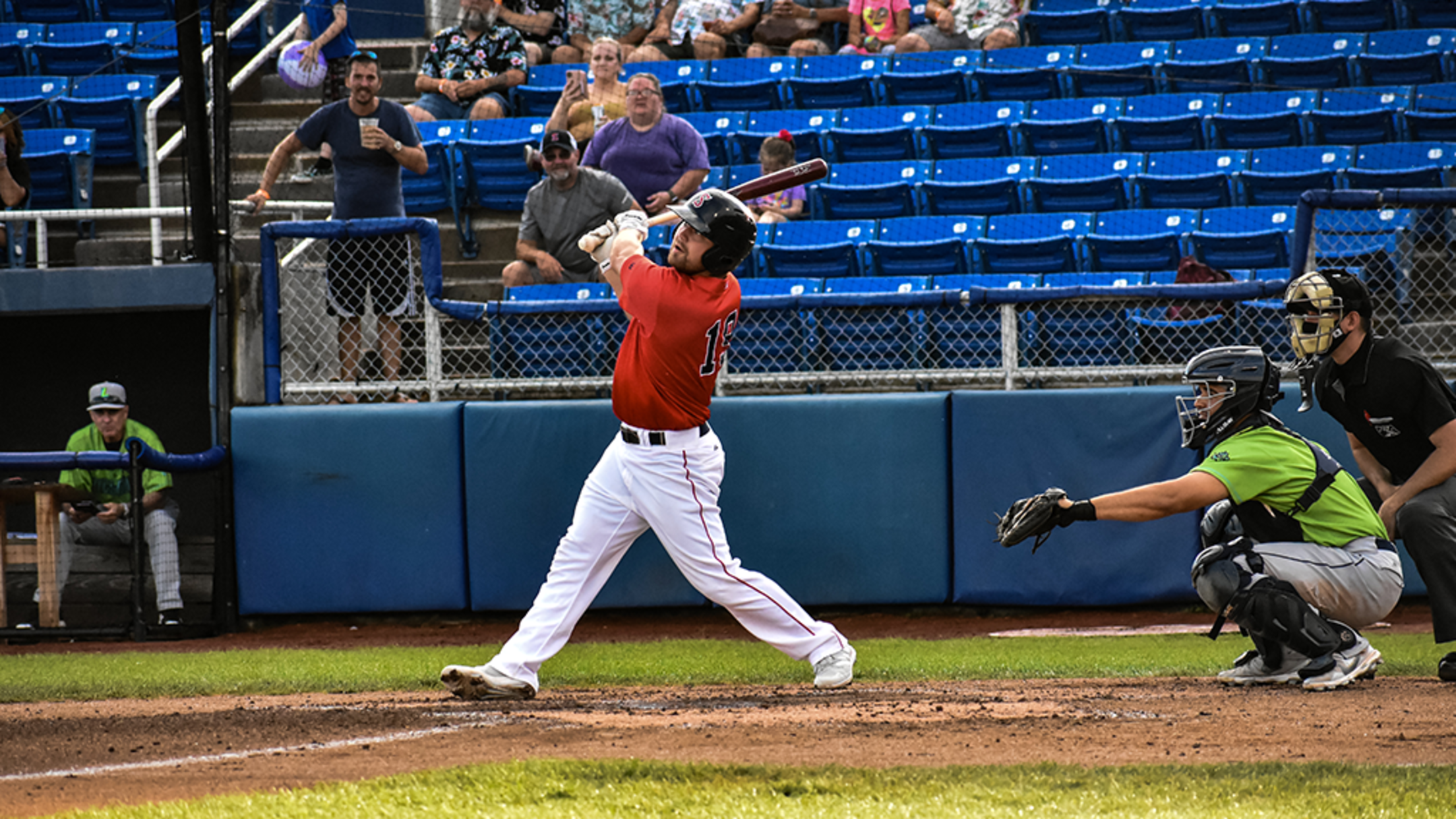 SALEM, VA – Stephen Scott drives in a career high eight RBIs in the Red Sox 16-8 victory Tuesday night. The bats came alive for the Red Sox (35-26) to push them past the Woodpeckers (26-34) in game one of the series. Fayetteville jumped out to an early lead led
SALEM, VA – Stephen Scott drives in a career high eight RBIs in the Red Sox 16-8 victory Tuesday night. The bats came alive for the Red Sox (35-26) to push them past the Woodpeckers (26-34) in game one of the series.
Fayetteville jumped out to an early lead led by Luke Berryhill. After a couple of walks to leadoff the game, Berryhill blasted a ball over the left field fence to give the Woodpeckers a 3-0 advantage. In the third the 'Peckers would add on their lead after a couple of RBI singles from Nathan Perry and Yeuris Ramirez.
In the bottom half of the frame the Red Sox finally got on the board. Back to back RBI doubles from Matthew Lugo and Stephen Scott gave the Red Sox a pair. Joe Davis drove in Scott on a sacrifice fly a batter later to cut the deficit to two for the Sox.
Luke Berryhill struck again in the top of the fourth with his second home run of the game to left field, putting Fayetteville up four once again. Following a sacrifice fly and Jayson Schroeder walking the bases loaded, Stephen Scott provided a bases clearing double to tie the game at 7-7.
The avalanche began there for the Red Sox offense. Joe Davis homered to center field to put Salem up one. In the bottom of the sixth Stephen Scott hit a grand slam and broke his career record for RBIs in a game giving the Red Sox a 12-7 lead.
Salem would add four insurance runs and take game one of the series 16-8. The Red Sox and Woodpeckers do battle tomorrow at 7:05 PM
First pitch: 7:05 PM
Time of game: 3:13
Attendance: 1,564
Venue: Salem Memorial Ballpark