Sox Capture Series Finale Win with a Walk-Off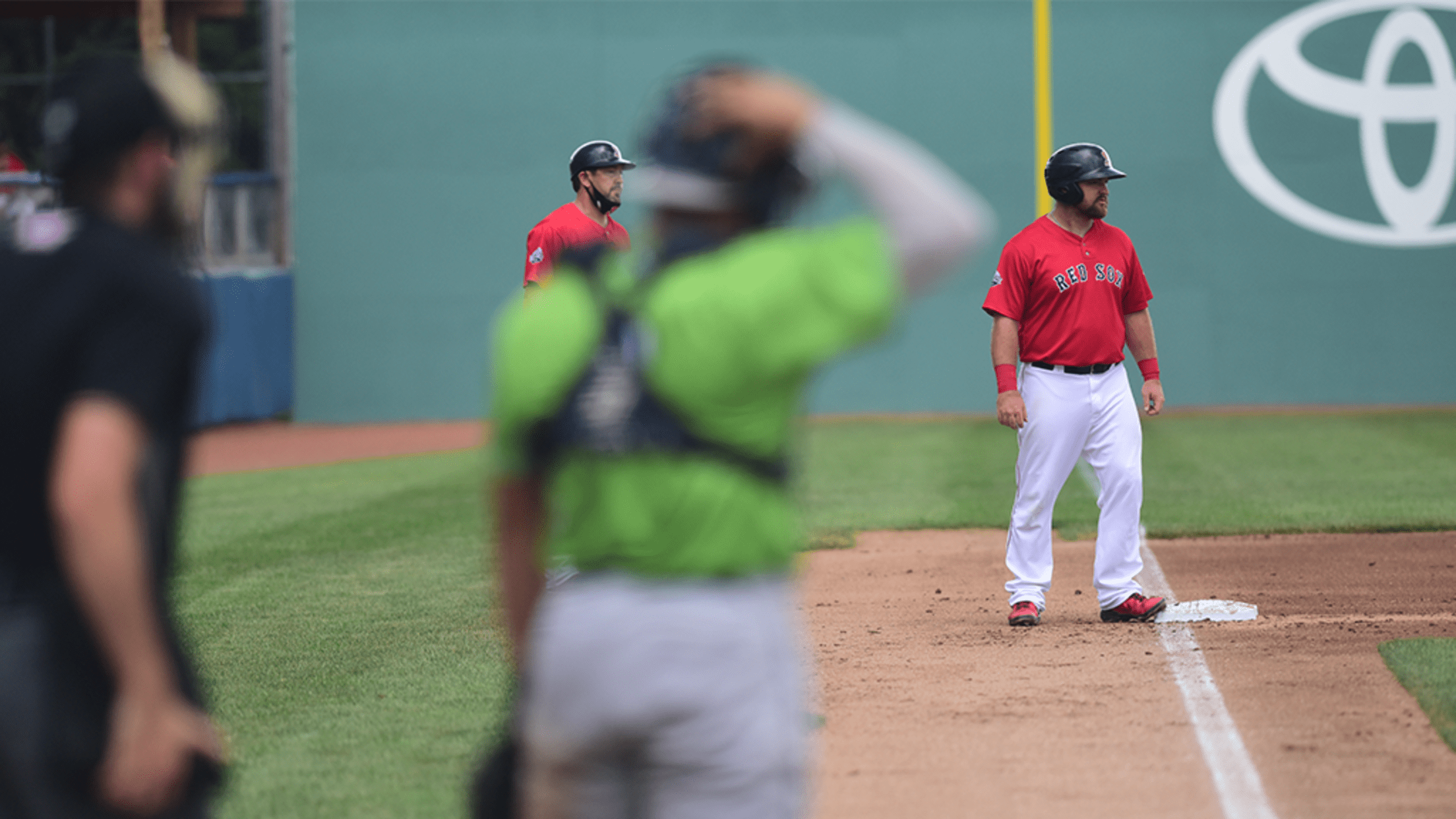 SALEM, VA – Joe Davis and the Salem Red Sox (26-22) capture the series finale to secure a a split of their third series with the Lynchburg Hillcats (25-21). The Red Sox walked it off for the second time this season to take game six 11-10. The scoring began early
SALEM, VA – Joe Davis and the Salem Red Sox (26-22) capture the series finale to secure a a split of their third series with the Lynchburg Hillcats (25-21). The Red Sox walked it off for the second time this season to take game six 11-10.
The scoring began early and often for the Sunday matinee. Yanier Diaz doubled deep to left field scoring Angel Martinez and Gabriel Rodriguez to give the Hillcats the 2-0 advantage. The top of the second would feature the HIllcats growing their lead by one after Martinez singled home Johnathan Rodriguez.
In the bottom of the third inning Jaxx Groshans singled to left field scoring Gilberto Jimenez. Shortly after the Red Sox pulled within two, rain poured onto Haley Toyota Field. What ensued was a rain delay over two hours. After play was suspended at 5:00 PM, the Sox and Hillcats resumed at 7:20 PM.
On the first pitch back, Joe Davis smashed his fifth home run to deep center field driving in three runs to give the Red Sox a 4-3 lead. The Sox would add a couple more on a Matthew Lugo two RBI single to left field.
After Lynchburg came within one in the top of the fifth, they decided to respond with big fly of their own. Cody Farhat launched a three-run shot, his third of the season, to give the HIllcats the one run edge. Alexfri Planez was next in line and was able to keep the conveyer belt moving. Planez blasted a home run to deep center field for his sixth home run of the season to give Lynchburg an 8-6 lead.
After both squads exchanged runs in the fifth and sixth, Joe Davis came to the plate with two runners on base and trailing by two. Davis smacked his second three run home run of the night to put Salem ahead 10-9.
Lynchburg would grab a run back and tie the game on a wild pitch from Alexander Montero. This set up Eduardo Lopez to walk it off in the bottom of the ninth to bring home Ceddanne Rafaela to beat Lynchburg 11-10.
The Red Sox will head on their longest road trip of the season to take on the Fredericksburg Nationals and Delmarva Shorebirds from June 29th until July 11th.
First pitch: 4:07 PM
Time of game: 5:29 (2:20 delay)
Attendance: 1,989
Venue: Salem Memorial Ballpark