Stephen Scott Gives the Red Sox their Third Walk-off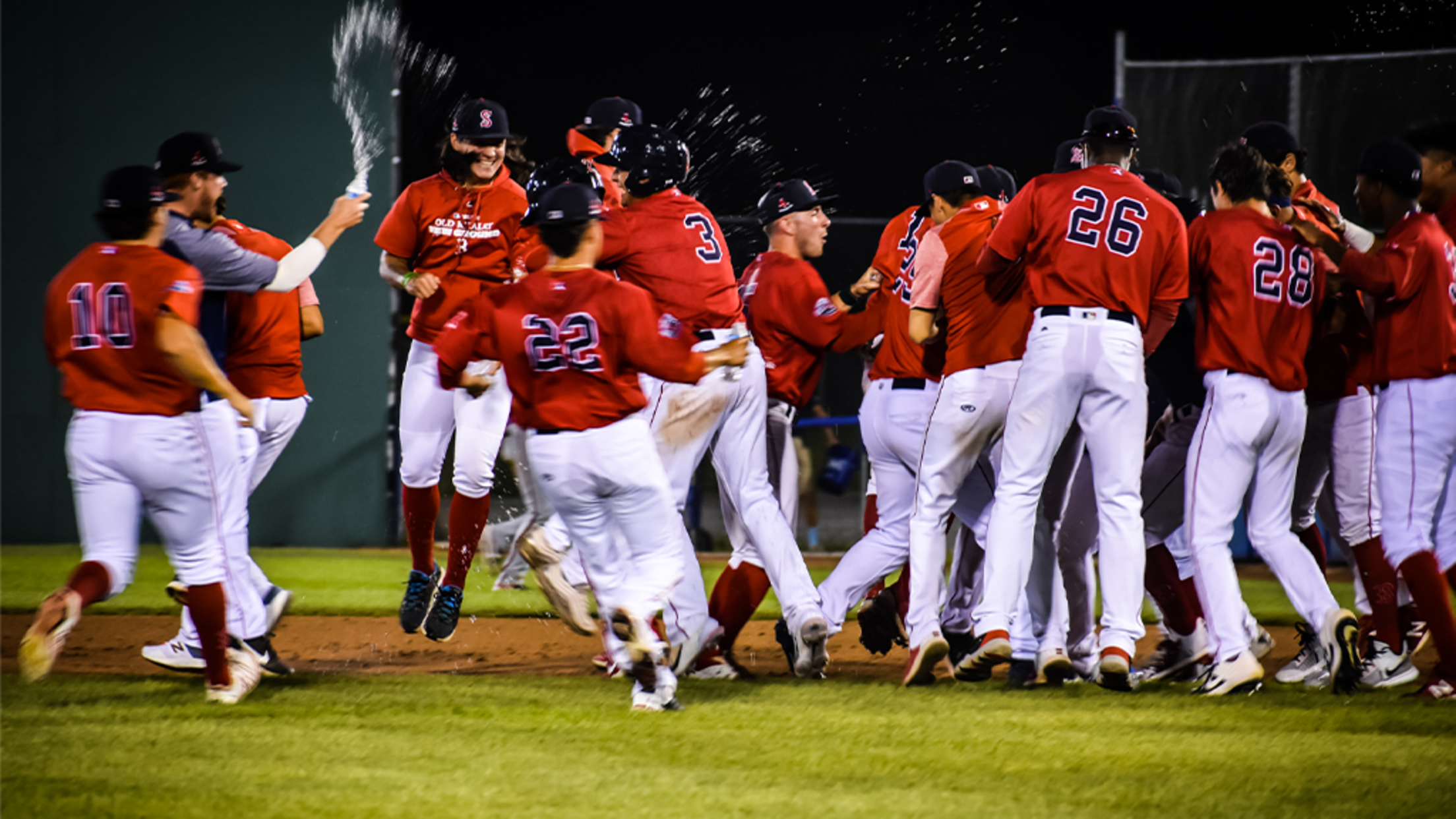 SALEM, VA – Stephen Scott plays hero in the Salem Red Sox (38-29) walk-off victory on Tuesday night. The Red Sox walked it off courtesy of a Stephen Scott two out RBI single to right field in the bottom of the ninth to defeat the Fredericksburg Nationals (22-45). The Red
SALEM, VA – Stephen Scott plays hero in the Salem Red Sox (38-29) walk-off victory on Tuesday night. The Red Sox walked it off courtesy of a Stephen Scott two out RBI single to right field in the bottom of the ninth to defeat the Fredericksburg Nationals (22-45).
The Red Sox struck first blood in the bottom of the second on a wild pitch from Michael Cuevas bringing around Stephen Scott to score. The Red Sox were evened however in the top of the third inning off of a Jake Randa RBI single scoring Jeremy De La Rosa.
In the top of the fifth Fredericksburg broke the 1-1 tie on back-to-back RBI hits from Jose Sanchez and Ricardo Mendez to put the Nationals up two.
The Red Sox responded in the bottom half of the inning on a Nick Yorke RBI single to left field scoring Alan Marrero. Two batters later Matthew Lugo laced a opposite field RBI single to right field scoring Angel Maita.
The two squads would go scoreless until the bottom of the ninth when Stephen Scott drove in the game winning run on a single to right field and gave the Red Sox the victory 4-3.
The Red Sox and Nationals will battle at 7:05 PM on Wednesday night for game two of the six game series.
First pitch: 7:08 PM
Time of game: 3:07
Attendance: 2,209
Venue: Salem Memorial Ballpark