Bats Destroy Bombers to Even Series
Rubber Match Thursday Night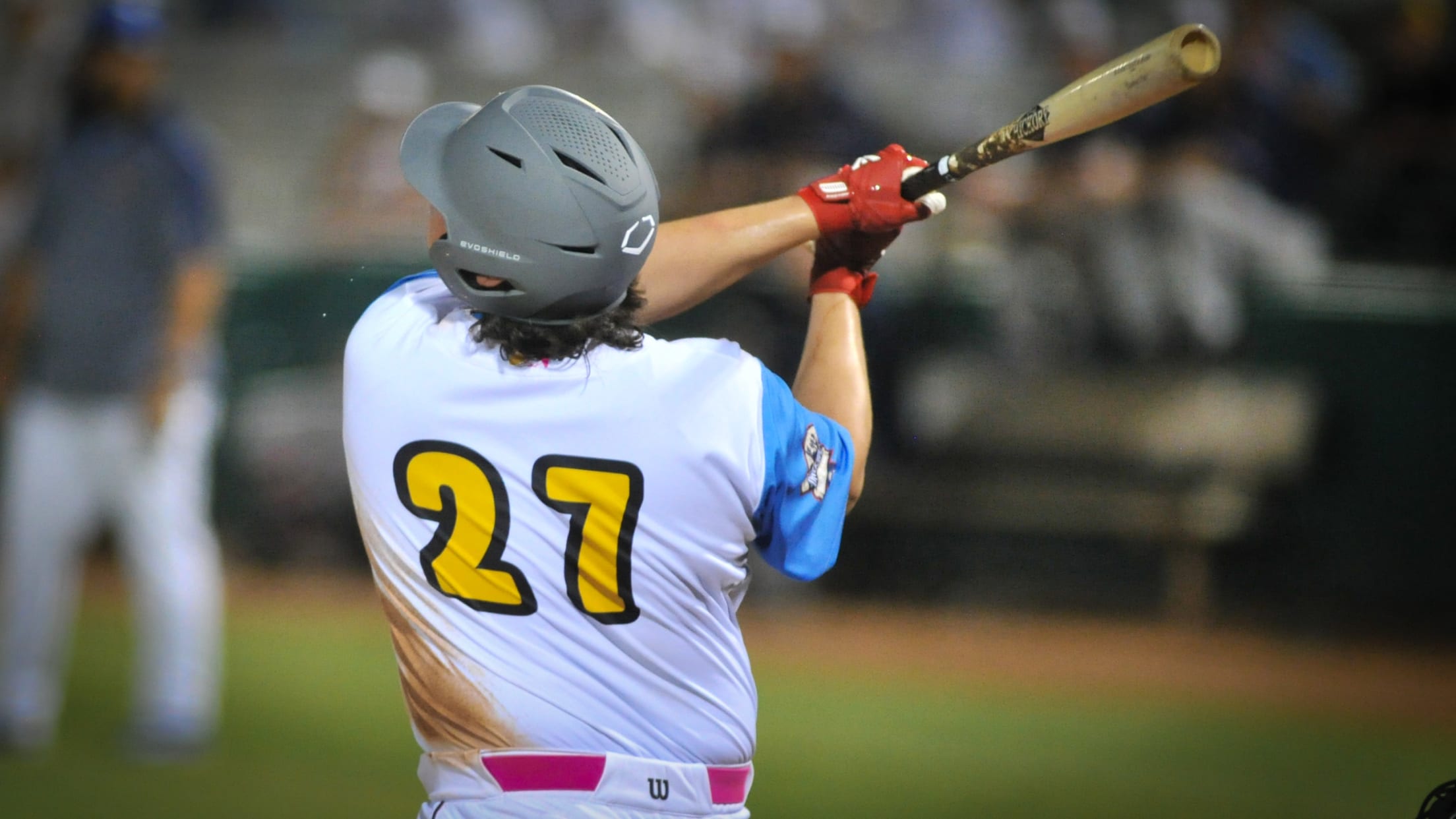 Marcelo Perez and two relievers combined on a five-hitter, but it was an offensive explosion that was the bigger story Wednesday night as San Antonio evened its series against Brazos Valley with a 15-2 rout at Wolff Stadium. Eager to retake the South Division lead back from the Bombers, Perez
Marcelo Perez and two relievers combined on a five-hitter, but it was an offensive explosion that was the bigger story Wednesday night as San Antonio evened its series against Brazos Valley with a 15-2 rout at Wolff Stadium.
Eager to retake the South Division lead back from the Bombers, Perez got the call Wednesday in his first Alamo City start. The TCU right-hander kept hot-hitting Brazos Valley under wraps in his four innings. Perez struck out five against three walks, limiting the Bombers to just three hits. His only trouble came in the fourth, when Brazos Valley loaded the bases with two outs. However, Perez got Sam Thompson to fly out to left to end the threat.
Arturo Guajardo (2-0) breezed through his first two innings before departing with two men on in the seventh. Both of the Bomber runners scored via wild pitches by lefty Matthew Sesler. Other than the early wildness, Sesler was terrific finishing off the rest of the game, holding Brazos Valley hitless over two and two-thirds innings.
Brazos Valley pitching did not enjoy anywhere near the same success Wednesday. Starter Travis Hester (3-1) put up zeroes in each of the first two innings, but failed to record an out in the third as the Chanclas struck for three runs.
After adding another run in the fourth on a Kyte McDonald single off Pepper Jones, San Antonio batted around in the fifth, erupting for five more, capped by a two-run fielding error by shortstop Kelby Weyler. Jalen Battles upped the lead to 10-0 in the sixth with a single.
San Antonio added three more in the seventh against reliever Zachary Griggs courtesy of a Jacob Montejano fielder's choice, a Ryan Flores single and an Eric Cervantes sacrifice fly. Two more in the eighth helped San Antonio set a season high in runs. The Chanclas finished with 12 hits, getting multi-hit efforts from Battles, Grant Smith, Jordan Thompson and Ryan Flores.
The series concludes Thursday at 7:05 PM on Dollar Night. Logan Garza (1-0, 4.50) will get the start for the Chanclas, while the Bombers counter with fellow righty Jaycob Deese (0-1, 3.24).