Chanclas Take Series from Generals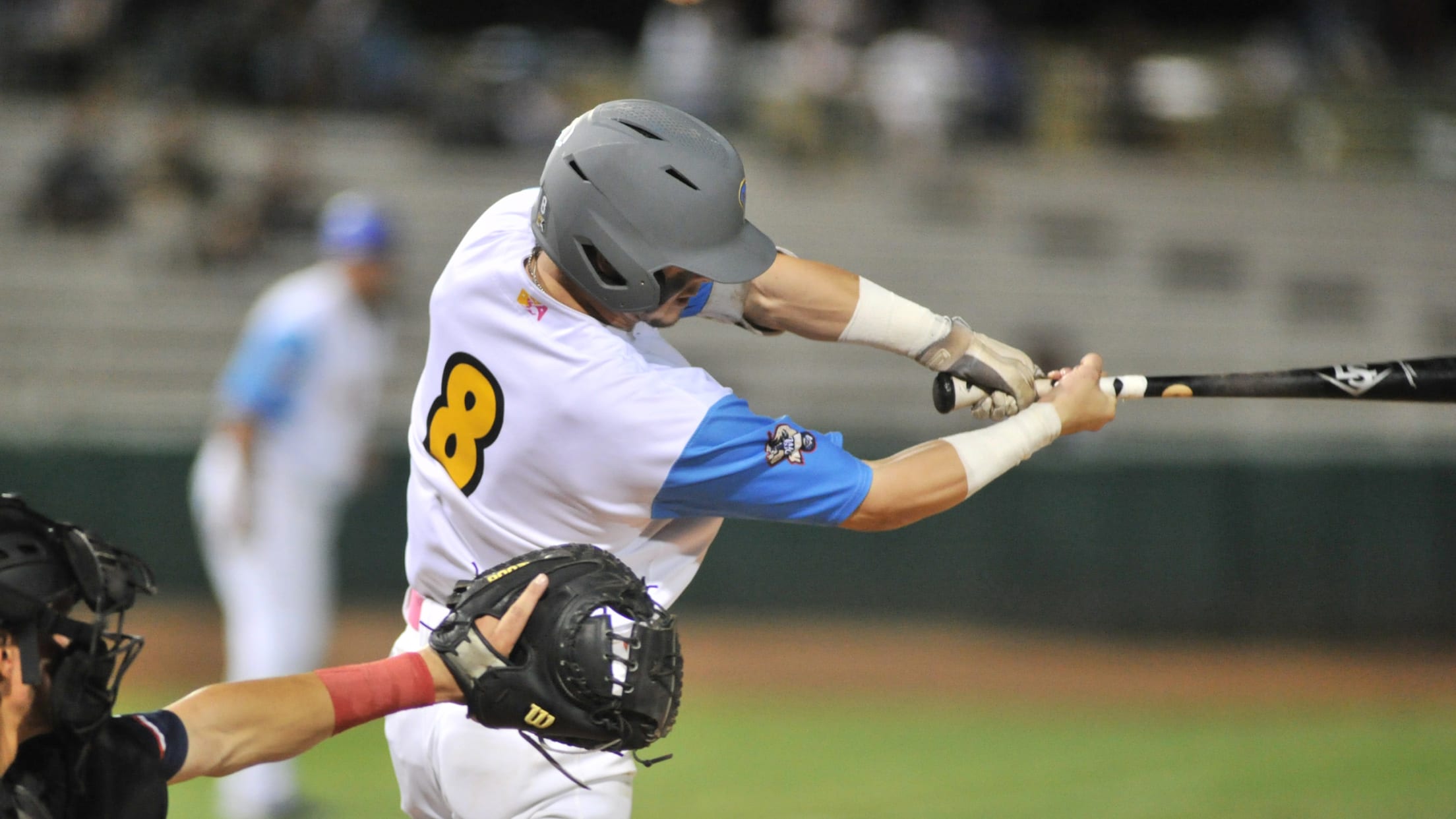 A big fifth-inning rally and a stellar outing by Lance Lusk keyed San Antonio's 5-3 win over Victoria in Sunday's rubber match at Wolff Stadium. Pitching was the theme early in Sunday's finale. Both starters mowed through the order the first time around with San Antonio's Lance Lusk and Victoria's
A big fifth-inning rally and a stellar outing by Lance Lusk keyed San Antonio's 5-3 win over Victoria in Sunday's rubber match at Wolff Stadium.
Pitching was the theme early in Sunday's finale. Both starters mowed through the order the first time around with San Antonio's Lance Lusk and Victoria's Zac Leigh combining on seven strikeouts over the first three innings.
In the top of the fourth, Victoria generated the game's first rally as Steve Bonuz drove home Jonathan Tapia from first with a double. San Antonio promptly answered in its half, tying the game at one with Kyte McDonald's single to center.
The Generals went right back in front the following inning when Hobbs Price brought in Reese Johnson with a sacrifice fly to right. However, the lead for the visitors was wiped out in a huge way as San Antonio took advantage of Leigh's departure.
Righty Jonathan Jones began the bottom of the sixth by allowing the first four batters to reach. Jalen Battles and Bryan Aguilar both walked, and would be followed by a single from Grant Smith to load the bases. That brought up Jordan Thompson, who gave the Chanclas a 3-2 lead when he ripped a double to left that scored Battles and Aguilar. Jones (0-2) compounded his problems when he uncorked a wild pitch that plated Smith with the inning's third run. McDonald capped the rally with an RBI infield single.
The three-run lead was more than enough for Lusk, who went a club, season-best six innings of work in the win. Lusk (2-0) allowed just the two early runs on five hits and no walks, while punching out five.
Victoria did not go quietly late though, plating a run off lefty Jaime Ramirez Jr. in the eighth and loading the bases against Connor Schmidt in the ninth. Thankfully, for the Chanclas, Schmidt escaped trouble, picking up his third save of the year when he got Bonuz to fly out to left.
Following an off day, San Antonio (11-6) resumes its season-long six-game homestand Tuesday with the first of three against the Brazos Valley Bombers (9-6). Right-hander Riggs Threadgill (1-1, 0.00) will get the ball for the Chanclas in Tuesday's opener. The Bombers have yet to announce a starter.