Comeback Chanclas Prevail in 11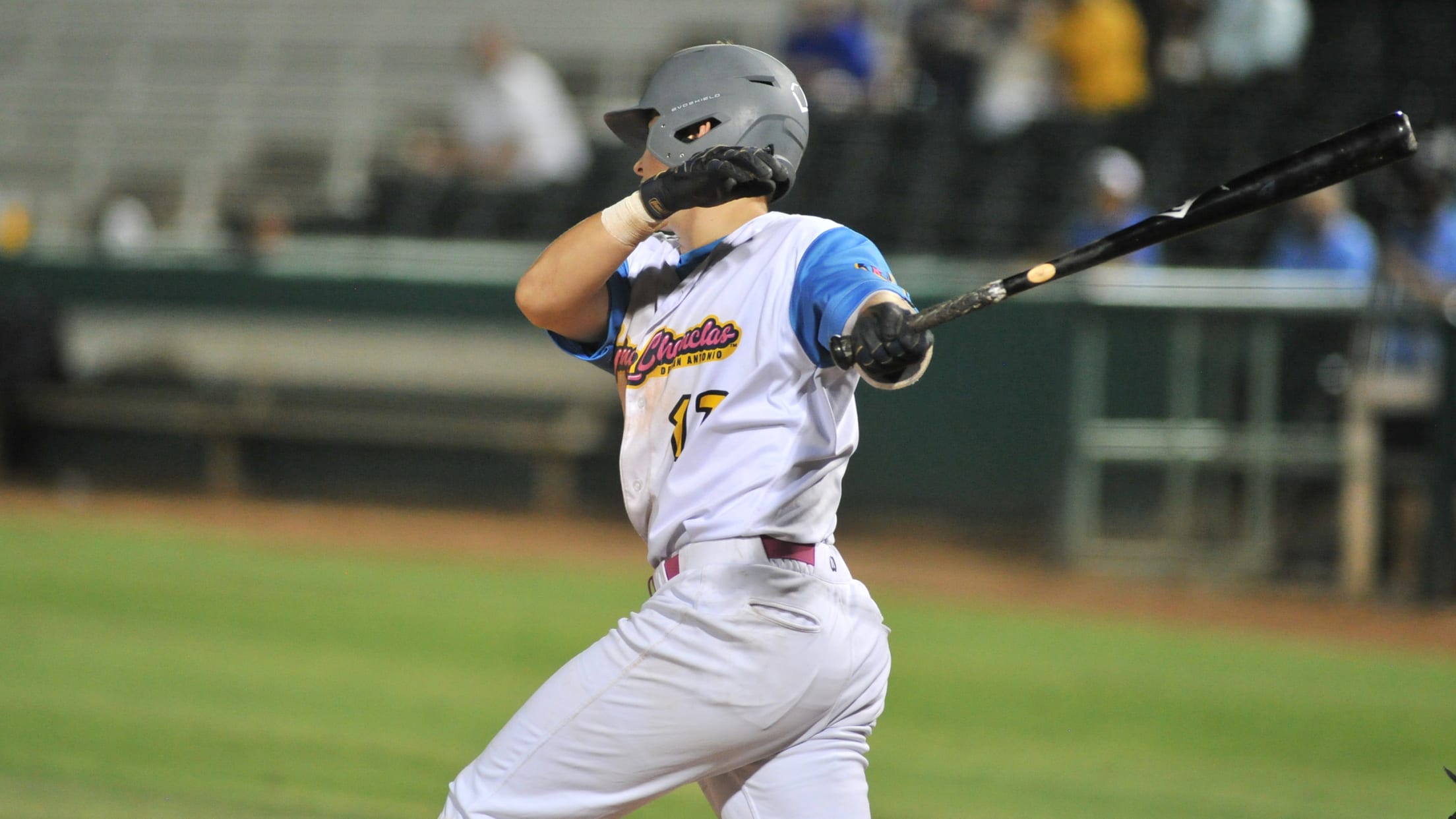 In another classic Saturday night at The Wolff, the Flying Chanclas de San Antonio rallied back multiple times in its 7-6, 11-inning win over the Victoria Generals. The Generals took a quick 1-0 lead in the first against Derek Klosowski Saturday as leadoff man Hobbs Price singled, stole second, moved
In another classic Saturday night at The Wolff, the Flying Chanclas de San Antonio rallied back multiple times in its 7-6, 11-inning win over the Victoria Generals.
The Generals took a quick 1-0 lead in the first against Derek Klosowski Saturday as leadoff man Hobbs Price singled, stole second, moved to third on a fielder's choice and then came home on a throwing error by shortstop Jalen Battles.
San Antonio drew even in the second as Grant Smith drove in Lee Thomas with a single off righty Marco Becerril. Unfortunately, for the Chanclas, the game would not remain tied for long.
Klosowski endured a very difficult top of the third, where his wildness led to a General uprising. After retiring leadoff man Ambren Voitik, Klosowski preceded to plunk each of the next three batters to load the bases. That brought up Bonuz, whose walk forced in Price to make the score 2-1. Victoria added three more in the frame with the aid of a hit single and another Chanclas error.
Smith drove in the club's second run in fourth with another base hit off Becerril.
Still trailing 5-2 headed into the ninth, the Chanclas called on more late magic to turn the contest into another thriller. Trey Valka entered for Victoria seeking to close out the game. With one out, Anthony Forte began the rally with a walk. Ryan Flores followed with a single to right that looked to put San Antonio in business as Forte scampered to third. However, on the play, right fielder Warren Laster fumbled the ball multiple times, allowing Forte to come all the way home. Valka struck out Tyler LaRue for the second out, but Kyte McDonald kept the game going by working a walk. Valka was lifted for Dylan Turner, who promptly walked Lee Thomas to load the bases. That brought up Jalen Battles, who brought the Wolff crowd to its feet with a game-tying, two-run single to right.
Victoria retook the lead in the 11th against Garrett Egli (2-2) with a Brandon Broughton RBI single. Unfazed, San Antonio countered in its half, tying the game at six on LaRue's clutch single up the middle that scored Flores from second. Following another McDonald walk, Jacob Montejano dropped a perfect sac bunt that moved the runners into scoring position.
Victoria opted to intentionally walk Battles to set up forces. Turner (2-1) fought off his next threat when Johnny Hernandez bounced one to third, which led to LaRue being forced out at home. Smith, however, did not let the game get extended any further, ripping a single to short that plated McDonald.
San Antonio (10-6) concludes its series with Victoria (7-10) Sunday at 7:05 PM. The finale will feature a matchup of righties as Lance Lusk (1-0, 1.92) takes on the Generals' Zac Leigh (0-1, 7.71).