Express Holds on to Shade San Antonio
Freitas Extends Hit Streak to 14 Games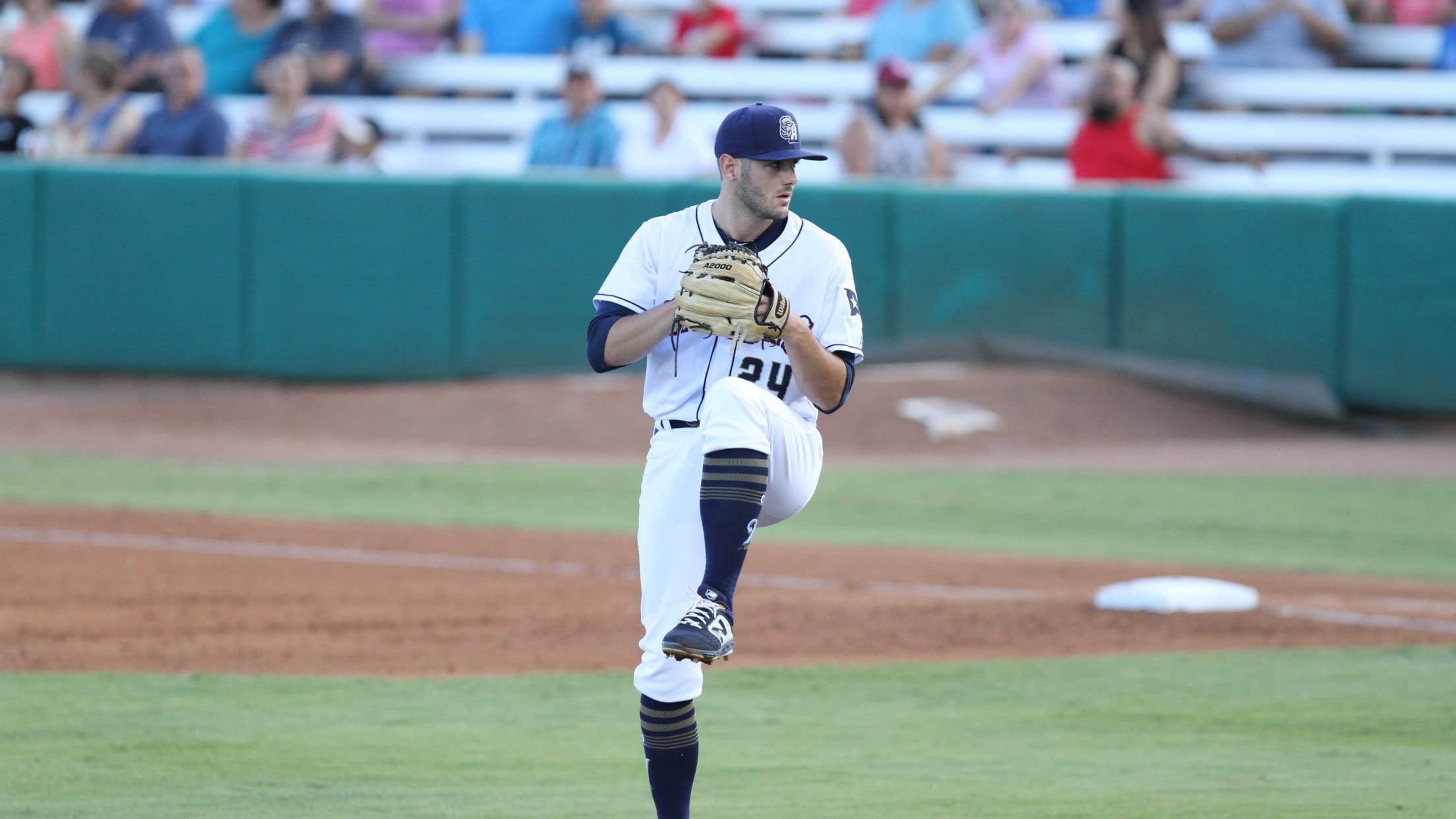 ROUND ROCK--The Missions offense slumbered through eight innings before awaking to stage a ninth inning rally, but Express reliever Cy Sneed snuffed it out to give Round Rock a 4-3 win over the Missions at Dell Diamond on Tuesday night. The loss drops the Missions three games behind the first
ROUND ROCK--The Missions offense slumbered through eight innings before awaking to stage a ninth inning rally, but Express reliever Cy Sneed snuffed it out to give Round Rock a 4-3 win over the Missions at Dell Diamond on Tuesday night. The loss drops the Missions three games behind the first place Express with only six games remaining.
Round Rock plated three runs off Thomas Jankins (10-5) in the third inning and added what turned out to be a critical run in the fifth against the Missions starter, to build a 4-0 lead.
Express starter Kent Emanuel dominated San Antonio hitters by limiting them to just a Travis Shaw second inning single. Emanuel tied a career high by working eight innings. The lefthander did not walk a batter while fanning six.
Heading into the ninth inning, the Missions had not recorded more than one hit in an inning since the first inning of Sunday's win against Oklahoma City. They were 9-for-78 at the plate since that frame and had been blanked over 18 straight innings.
Round Rock reliever Ronel Blanco nearly coughed up the 4-0 lead after taking over for Emanuel to start the ninth. Jake Hager singled and Tuffy Gosewisch doubled to right to begin the rally.
The Missions would go on to score three times before Cy Sneed struck out Nate Orf to end the game with the tying run at second base.
David Freitas drove in a run with a ninth inning single, extending his hitting streak to 14 games and his on-base streak to 29. Frietas was activated off the injured list prior to the contest.
The series continues at Dell Diamond on Wednesday night.