Five Flying Chanclas Named to 2021 All-TCL Team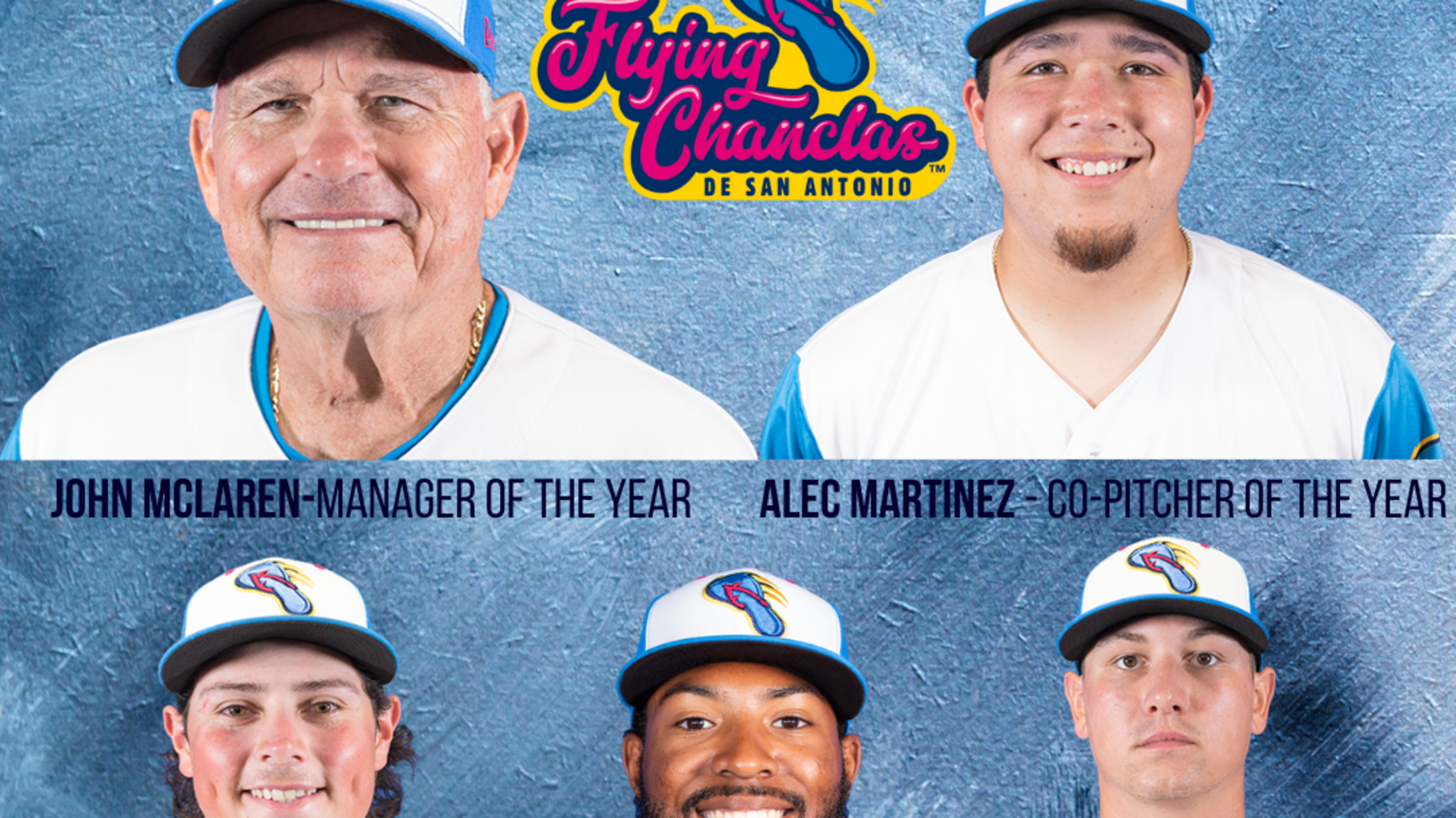 SAN ANTONIO – Alec Martinez, John McLaren, Kolby Lunsford, Ryan Flores, and Ian Bailey were named to the 2021 All-TCL Team, announced by the league on Monday. McLaren, the manager of the Flying Chanclas de San Antonio, was named the Manager of the Year. The veteran manager led the Flying
SAN ANTONIO – Alec Martinez, John McLaren, Kolby Lunsford, Ryan Flores, and Ian Bailey were named to the 2021 All-TCL Team, announced by the league on Monday.
McLaren, the manager of the Flying Chanclas de San Antonio, was named the Manager of the Year. The veteran manager led the Flying Chanclas to a 32-7 record during their championship run this summer.
Right-hander Alec Martinez was named Co-Pitcher of the Year along with Carson Atwood from Brazos Valley. Martinez had a perfect 6-0 record this season in nine starts with San Antonio. In 47.1 innings pitched, Martinez had a 1.71 ERA while striking out 51 batters.
Right-hander Kolby Lunsford was one of five pitchers named to the All-TCL Team along with Josh Mancuso (Acadiana), Steven Ordorica (Amarillo), Isaac Crabb (Brazos Valley), and Kamron Snodgrass (Victoria). Lunsford had a 7-1 record in 10 starts with San Antonio this season. Across 4 innings, he had a 2.66 ERA with 52 strikeouts.
Ryan Flores was voted the top first baseman for the 2021 season. The Chanclas lefty batted .311 with two home runs and 34 runs driven in. Flores also recorded four doubles, drew 25 walks, and scored 29 runs throughout the championship campaign.
Ian Bailey was one of four outfielders named to the All-TCL Team along with Samuel Tormos (Amarillo), Grayson Tatrow (Brazos Valley), and Steven Rivas (Victoria). Bailey batted .283 with five home runs, nine doubles, three triples, and 31 runs driven in for San Antonio. He showed off his speed with five stolen bases and 35 runs scored throughout the season.
---