Garza Pitches Chanclas to Series Win
Win Gives Chanclas a Game an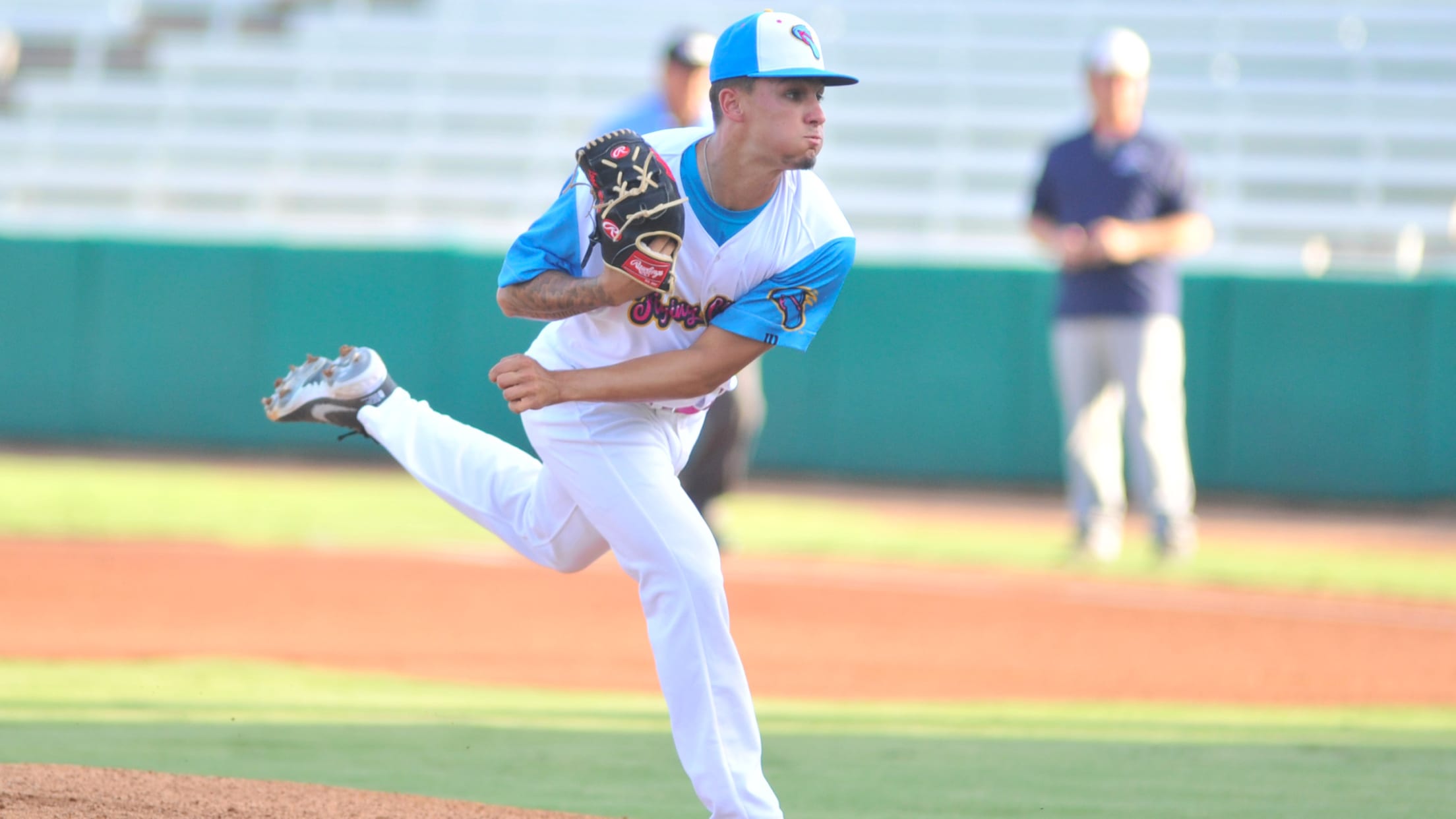 A dominant outing by Logan Garza steered San Antonio to a 4-3 win over Brazos Valley in Thursday night's series-deciding contest at Wolff Stadium. Garza, an Our Lady of the Lake product, wowed the season-high Wolff crowd of 1,521 Friday in his five-plus innings, racking up eight strikeouts. The lefty
A dominant outing by Logan Garza steered San Antonio to a 4-3 win over Brazos Valley in Thursday night's series-deciding contest at Wolff Stadium.
Garza, an Our Lady of the Lake product, wowed the season-high Wolff crowd of 1,521 Friday in his five-plus innings, racking up eight strikeouts. The lefty got some early help from not only his offense, but also the defense of the opposition.
Kyte McDonald began the home half of the first by working a walk against righty Jaycob Deese (0-2). Anthony Forte moved McDonald to third with a single right. Two batters later, Ryan Flores gave the Chanclas a 1-0 lead with a sacrifice fly to center. An inning later, San Antonio pushed the lead to 2-0 courtesy of two Brazos Valley errors.
Garza escaped trouble in the third when he allowed three singles, the last of which off the bat of Grayson Tatrow looked as if it would get the Bombers on the board. Fortunately for Garza, left fielder Anthony Forte gunned out Bryant Shellenbarger at the plate.
After Garza struck out the side in the fourth, Brazos Valley finally got on the board in the fifth when Logan Sartori scored from third on a passed ball charged to Nick Wolff. San Antonio made the score 3-1 in the bottom of the frame when Jordan Thompson tripled off Dontae Woodard and then came in on Flores' productive groundout.
Flores expanded the Chanclas advantage to three in the seventh when he once again drove in Thompson, this time with a double off Reece Easterling.
San Antonio's tremendous pitching continued as Johnny Panatex followed Garza (2-0) with three shutout innings of two-hit ball. The two hurlers combined on 12 strikeouts and neither walked a batter.
However, the ninth was a different story as the Bombers mounted a sizable threat against righty Garrett Egli. Brazos Valley struck for two runs on a Shellenbarger sacrifice fly and Jeffrey David single. With runners on first and second, Egli beared down, getting Tatrow to fly out to left to end the game, while earning his first save of the season in the process.
The win now gives San Antonio a game and a half lead in the South Division over Brazos Valley.
The two rivals are back in action Friday night as the scene shifts to Bryan, TX for the opener of another three-game set. First pitch from Travis Field is slated for 7:05 PM. Derek Klosowski (1-0, 5.02) will get the ball for the Chanclas, while the Bombers counter with fellow righty Logan Teske (2-0, 3.72).