San Antonio Blows Out Springfield with 17 Runs and 18 Hits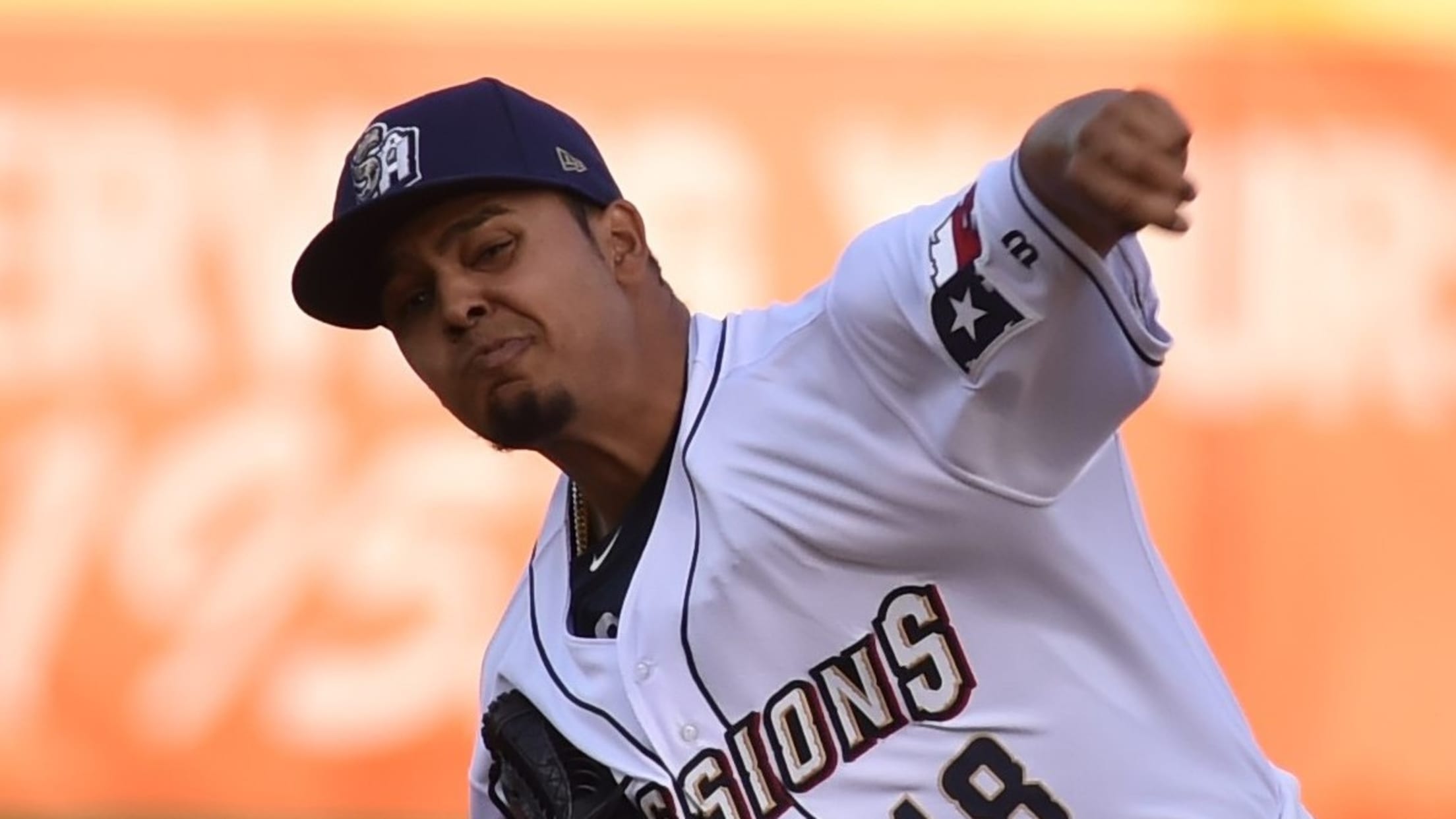 SAN ANTONIO – The San Antonio Missions put together their highest run total since 2019 with a 17-1 victory over Springfield Saturday night. The team collected 18 hits during the victory including three home runs. The Missions broke the game wide open in the first inning scoring six runs against
SAN ANTONIO – The San Antonio Missions put together their highest run total since 2019 with a 17-1 victory over Springfield Saturday night. The team collected 18 hits during the victory including three home runs.
The Missions broke the game wide open in the first inning scoring six runs against Springfield starter Tyler Pike. Kyle Overstreet drove in two runs with a single. Eguy Rosario drove in two runs with his fourth double of the year. Juan Fernandez and Michael Curry each recorded RBI's with a ground out and single.
San Antonio put up another crooked number in the fourth inning adding five more runs to take a 12-0 lead. Chris Givin hit his first home run of the season to get the scoring started. Taylor Kohlwey hit an RBI single. Esteury Ruiz drove in a run with an RBI double. Rosario finished the inning with a two-run home run, his third of the year.
The Missions added three more runs in the seventh inning. Overstreet and Kohlwey drove in runs with a single and ground out. Rosario drove in a run with an RBI single. Rosario finished the night with 5 RBI, tying his career high.
Osvaldo Hernandez records his first win of the season after allowing no runs in 5.2 innings pitched.
Post-Game Notes
· With the win, San Antonio improves to 14-15 on the season
· CJ Abrams (#2 Padres prospect, #8 MLB prospect): 3-5, 3 R, BB, K
· Eguy Rosario (#17 Padres prospect): 4-5, HR, 2B, 2 R, 5 RBI, BB, K
· Mason Fox (#21 Padres prospect): 1.1 IP, ER, 4 BB, K
· Osvaldo Hernandez (#28 Padres prospect): W, 5.2 IP, 3 H, 4 BB, 2 K
· Esteury Ruiz (#30 Padres prospect): 2-5, 3 R, 2B, RBI, HBP, K
The Missions wrap-up their six-game series at Springfield on Sunday, June 6th. First pitch is set for 6:05 p.m. Left-hander Aaron Leasher (1-2, 5.17) will pitch for the Missions against right-hander Andre Pallante (2-0, 2.30) for Springfield.
The San Antonio Missions are the Double-A affiliate for the San Diego Padres. This is the 119th professional season for the San Antonio Missions. Tickets are on sale now at the Wolff Stadium Box Office or online at samissions.com. Season seat memberships are available now by calling 210-675-PARK (7275).