San Antonio Missions Announce 2021 Initial Roster
Five Top 30 Prospects including No. 2 Abrams
Five Top 30 Prospects including No. 2 Abrams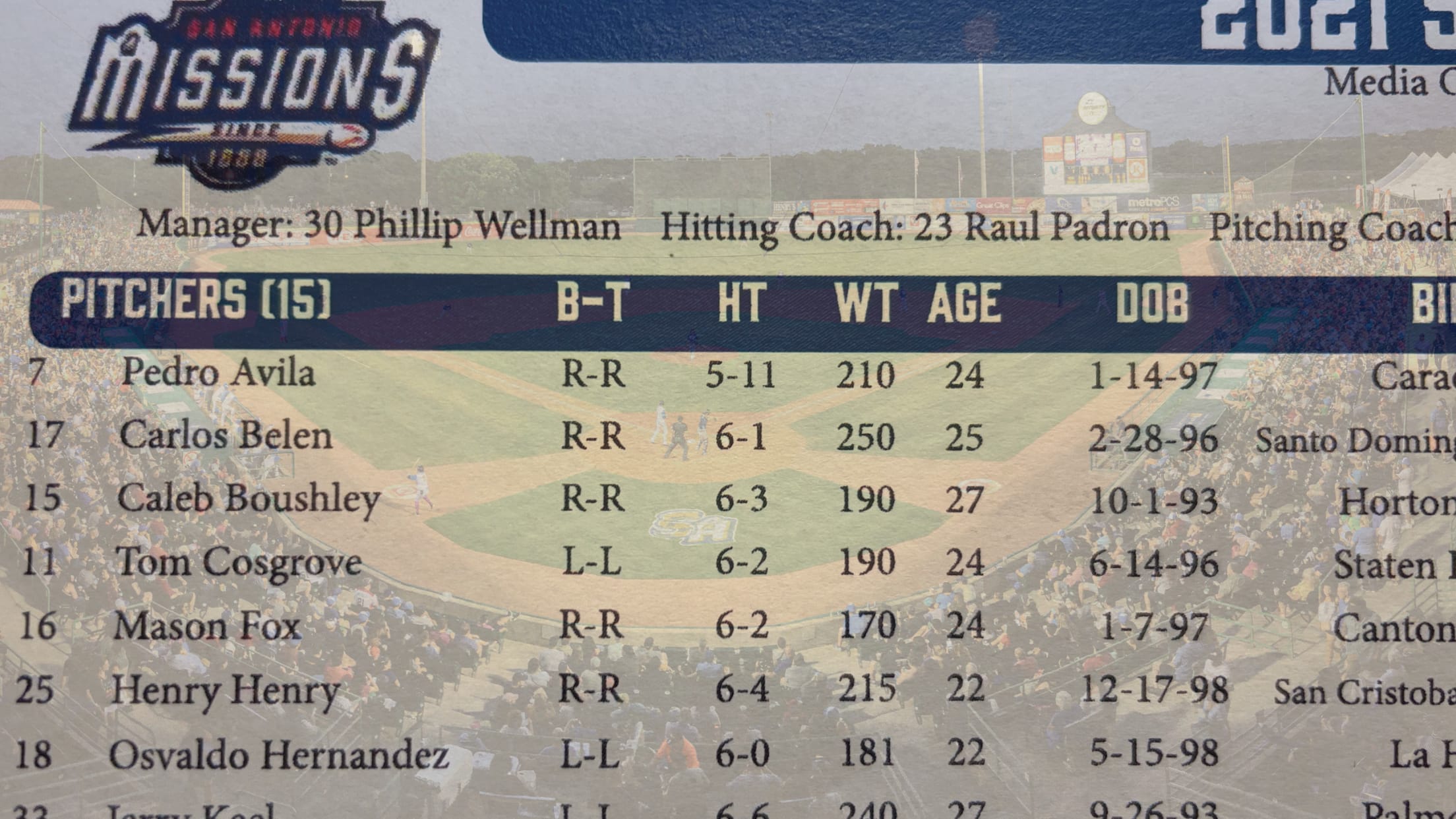 San Antonio – The San Antonio Missions, in accordance with the San Diego Padres, have announced their initial 2021 Double-A roster. The Missions will begin the season with five of the Padres' top 30 prospects, including CJ Abrams.
Abrams is ranked by MLB pipeline as the second-best Padres prospect behind LHP MacKenzie Gore. The shortstop was selected sixth overall by San Diego in the 2019 MLB Draft. He received an invite to 2021 Spring Training and appeared in 25 games. He batted .240 (12-for-50) with two home runs, 11 runs batted in, and three stolen bases during that span. The Georgia product is listed as the eighth best prospect in Major League Baseball, according to MLB Pipeline.
Reiss Knehr, 13th ranked Padres' prospect, will make his Double-A debut. The right-handed pitcher received an invite for the Padres 2021 Spring Training and made seven appearances.
Infielder Eguy Rosario (18th), RHP Mason Fox (22nd), and LHP Osvaldo Hernandez (29th) round out the top 30 prospects on San Antonio's roster.
The initial 2021 roster breaks down as follows:
Pitchers (15): RHP Pedro Avila, RHP Carlos Belen, RHP Caleb Boushley, LHP Tom Cosgrove, RHP Mason Fox, RHP Henry Henry, LHP Osvaldo Hernandez, LHP Jerry Keel, RHP Reiss Knehr, LHP Aaron Leasher, RHP Adrian Martinez, RHP Jose Quezada, LHP James Reeves, LHP Fred Schlichtholz, LHP Sam Williams
Catchers (3): Juan Fernandez, Kyle Overstreet, Chandler Seagle
Infielders (6): CJ Abrams, Matt Batten, Chris Givin, Taylor Kohlwey, Eguy Rosario, Brad Zunica
Outfielders (4): Jose Azocar, Robbie Podorsky, Esteury Ruiz, Jack Suwinski
The San Antonio Missions will start their season on Tuesday, May 4th against Corpus Christi. The home opener is scheduled for Tuesday, May 18th against the Frisco RoughRiders at 7:05 p.m. Tickets for the upcoming homestand can be purchased at the Nelson Wolff Stadium Box Office or online at samissions.com.