San Antonio Records Double Digit K's, but Fall Short to the Sod Poodles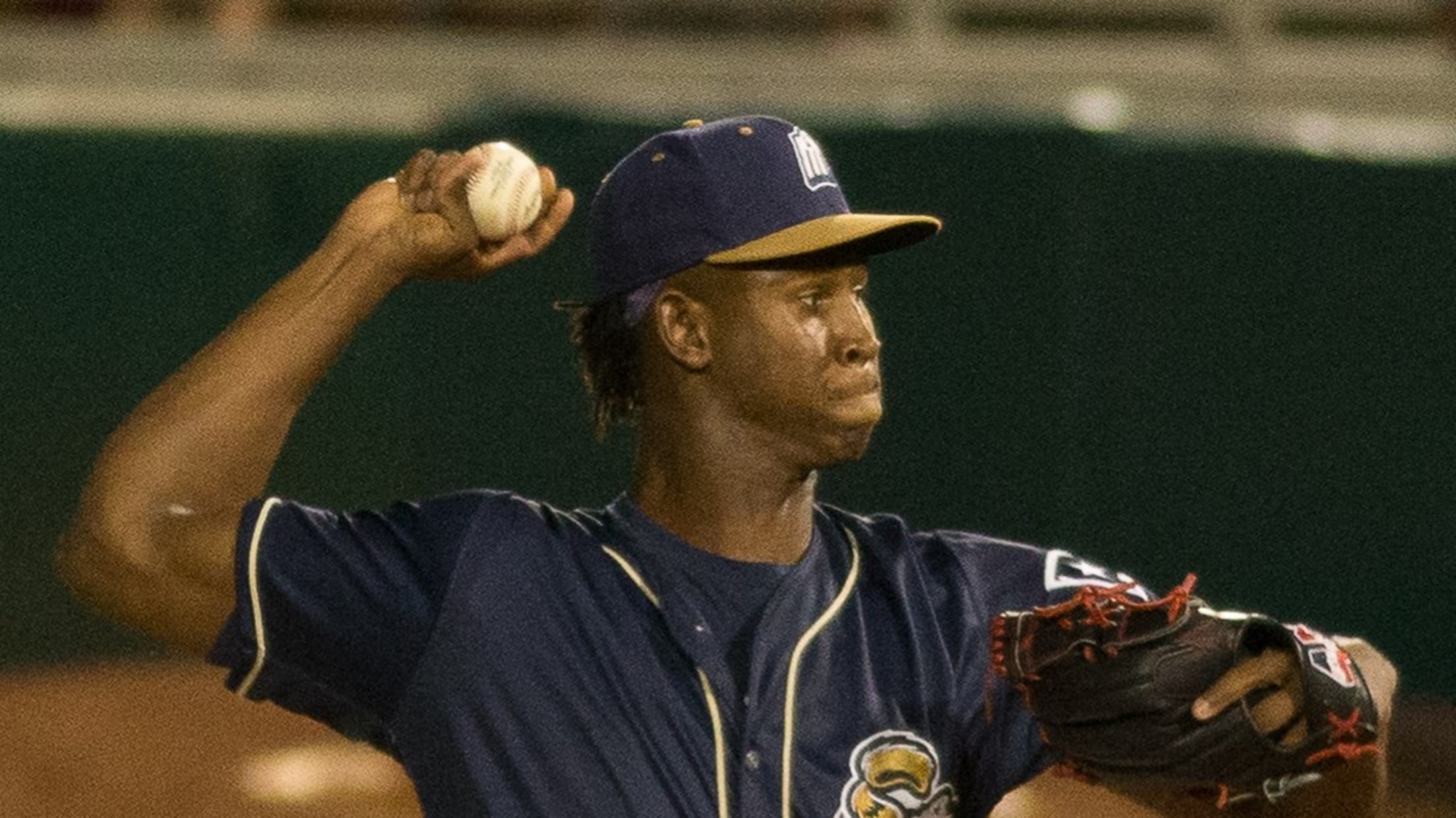 SAN ANTONIO – After trailing early on, the Missions battled back to the game. However, the Sod Poodles regained the lead and never looked back as they clinched the series win against the Missions. Saturday night's final score was 6-3. Amarillo jumped in front to an early lead after scoring
SAN ANTONIO – After trailing early on, the Missions battled back to the game. However, the Sod Poodles regained the lead and never looked back as they clinched the series win against the Missions. Saturday night's final score was 6-3.
Amarillo jumped in front to an early lead after scoring once on three hits in the top of the first inning. Facing Jerry Keel, Geraldo Perdomo hit a one-out triple to give him four on the year. Stone Garrett drove in Perdomo with an RBI ground-rule double. Keel retired the next two batters to leave Garrett stranded in scoring position.
The Missions had a chance to take the lead in the second inning but failed to capitalize. Allen Cordoba drew a lead-off walk. Kyle Overstreet hit a single to left and advanced Cordoba to third base. With runners on the corners and no outs, Michael Curry and Juan Fernandez both struck out swinging. Agustin Ruiz flew out to right field to end the threat.
San Antonio placed a crooked number on the board in the third inning. Facing Amarillo starter Drey Jameson, the Missions scored three runs on two hits. Olivier Basabe started the inning with a base hit and advanced to second on a wild pitch. Esteury Ruiz hit a single to left field and advanced Basabe to third base. After Ruiz stole second base, Ethan Skender walked and loaded the bases. Eguy Rosario drove in Basabe with a sacrifice fly. The Missions re-loaded the bases after Cordoba was hit by a pitch. A wild pitch from Jameson scored Ruiz. Lastly, Overstreet tied the game with a sacrifice fly.
Amarillo regained the lead in the top of the fourth inning. Luis Basabe drew a one-out walk and advanced to third base after a double from Ben DeLuzio. Perdomo drove in both runners with a double to left field. The Sod Poodles took a 5-3 advantage.
Jerry Keel records the loss after allowing five earned runs on eight hits in four innings of work. Henry Henry tossed two shutout innings. James Reeves record one out before exiting with an injury. Sam Williams pitched 1.2 of scoreless baseball while retiring all five batters he faced.
Amarillo loaded the bases in the top of the ninth inning against Jose Quezada. Ryder Jones drove in a run with a sacrifice fly. On the play, Dominic Fletcher was thrown out trying to advance to third base. The Missions trailed 6-3.
The Missions brought the tying run to the plate in the bottom of the ninth inning. Juan Fernandez drew a one-out walk followed by a single from Agustin Ruiz. Basabe grounded into a double play to end the threat and the game.