The Flying Chanclas are 2021 Texas Collegiate League Champions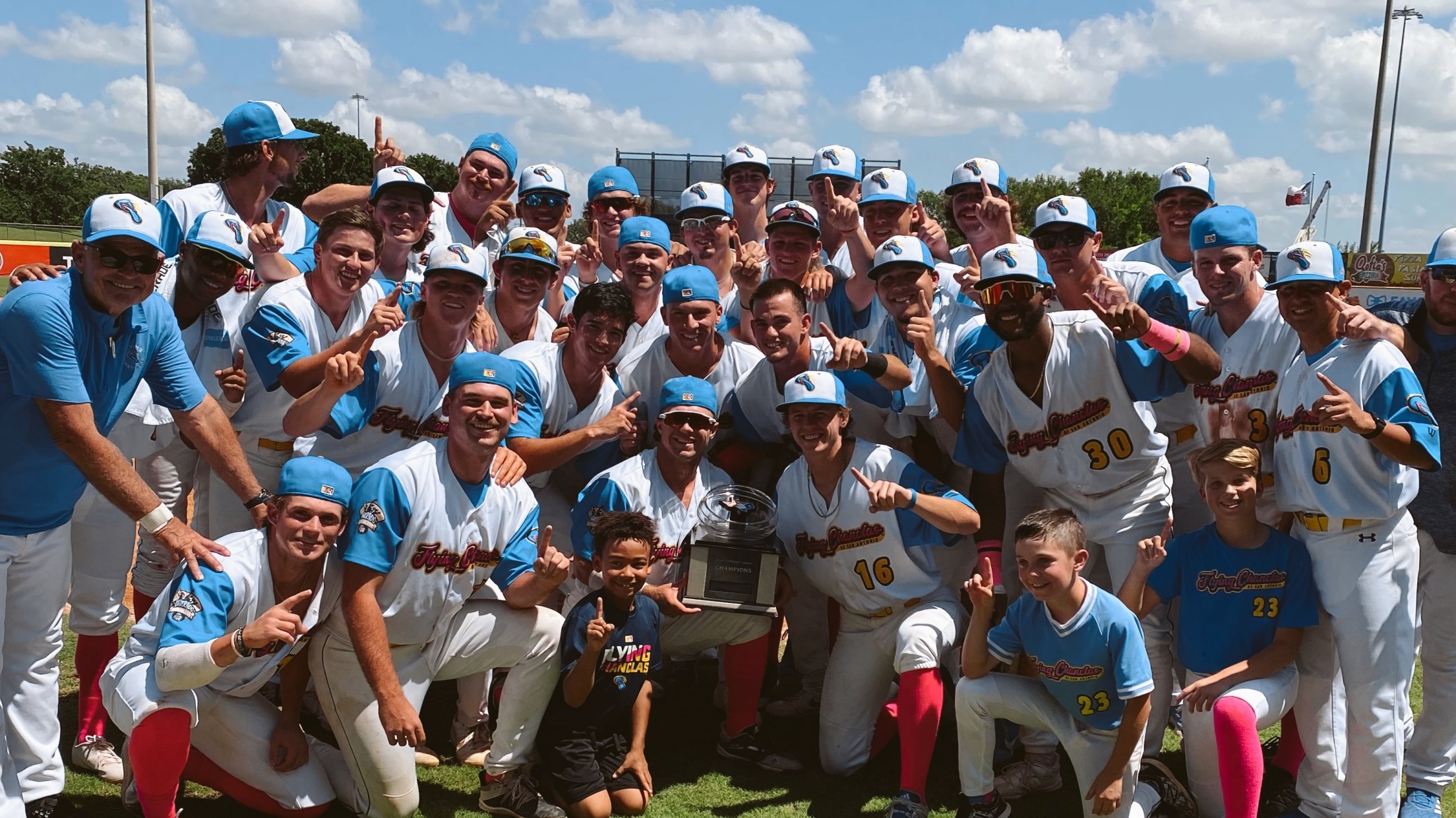 San Antonio Finishes the Season 32-7, 3-0 in Postseason
San Antonio Finishes the Season 32-7, 3-0 in Postseason
SAN ANTONIO – After an incredible throughout the regular season, and a semifinal sweep of Brazos Valley, the Flying Chanclas de San Antonio finished it off with Championship Victory Saturday afternoon. They shutout the Victoria Generals by a final score of 8-0.
On a warm Saturday afternoon at Nelson Wolff Stadium, the Flying Chanclas squared off with the Victoria Generals in a winner-take-all to determine the Texas Collegiate League Championship. The pitching matchup was Alec Martinez against Brett Brown.
Fans were treated to a pitcher's duel throughout the early part of Saturday's ballgame. The Flying Chanclas scored their first run in the bottom of the fifth inning. Cole Modgling hit a double down the left field line. With two outs, Rody Barker drove him in with an RBI single.
San Antonio would not stop there. They plated three more runs in the bottom of the sixth inning. Augie Ramirez led off the inning with a double. Ian Bailey followed that up with a single. Zac Vooletich drove in Ramirez with an RBI single. Lastly, Modgling drove in Bailey with an RBI single to center field. The Flying Chanclas extended their lead to 4-0.
The Flying Chanclas continued to extend their lead and added four more runs in the bottom of the seventh inning. The offense loaded the bases after a walk, an error, and an intentional walk. Vooletich drove in his second run with an RBI single. Marcos Villegas drove in a run with a bases loaded walk. Lastly, two runs scored after Modgling reached on a fielder's choice. The fourth run scored on a throwing error that occurred on the Modgling fielder's choice.
Alec Martinez lasted four innings while allowing no runs and striking out two batters. JT Moeller recorded the win. He tossed three shutout innings. Jarek Wells contributed with a scoreless eighth inning. Evan Maldonado recorded the first two outs of the ninth inning. Connor Schmidt was brought in for the final out. That out was a strikeout.
---