Cubs drop opener against Lugnuts 11-7
Cole Roederer picks up two RBI with 2/5 night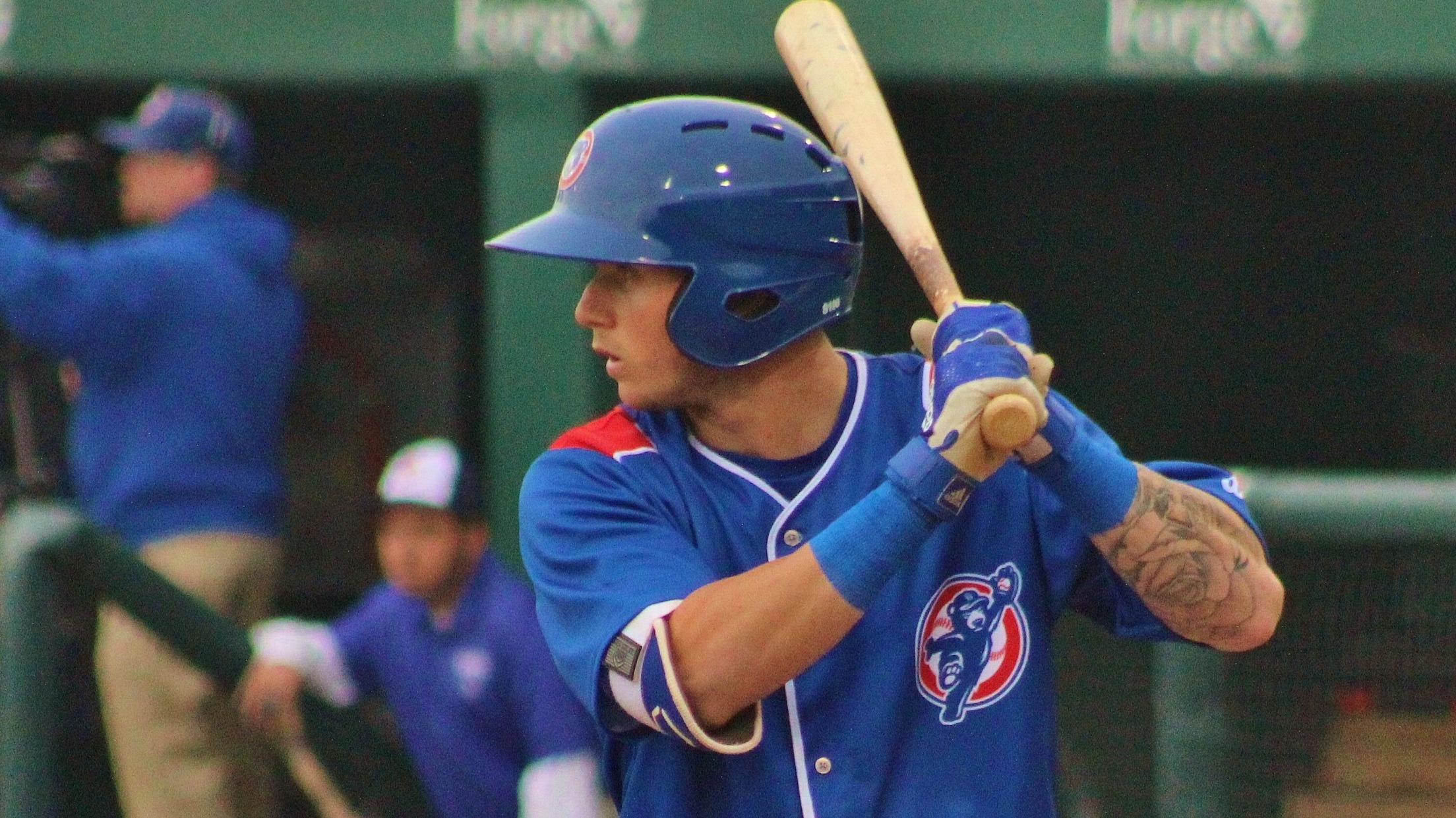 South Bend, IN: After a 11-7 defeat to the Lansing Lugnuts on Tuesday night, the South Bend Cubs have seen their losing skid extend to five games entering the last week of the Midwest League's first half. Despite being up by a score of 5-2 early on, Lansing mounted a
South Bend, IN: After a 11-7 defeat to the Lansing Lugnuts on Tuesday night, the South Bend Cubs have seen their losing skid extend to five games entering the last week of the Midwest League's first half. Despite being up by a score of 5-2 early on, Lansing mounted a comeback and took game one behind two home runs from Griffin Conine.
The night started well for the Cubs on the mound with starter Faustino Carrera tossing quality start with three earned runs allowed in six innings. His ERA now sits at 2.78. Offensively, South Bend put the lefty in line for the win with a big three-run 3rd inning piloted by a two-run double from Cole Roederer.
Roederer is slowly but surely gaining back the momentum he had before going onto the Injured List in late May. After Roederer punched in the two RBI, Christopher Morel followed with an RBI sac fly to score another.
After Carrera departed after six innings, Jeff Passantino came in to try and preserve the lead. Passantino struggled on Tuesday and gave up five runs, including Conine's second home run over the batter's eye in center field. After the 7th inning, Lansing's lead jumped to 9-5.
In the 8th, Lansing added two more, but the Cubs rallied back with two of their own in the bottom of the 9th to cut it to a four-run game. This included a sharp single by Andy Weber into right field to score Brennen Davis.
With the loss, the Cubs fall to 33-30 on the season going into a doubleheader against the Lugnuts tomorrow. First pitch for game one is set for 5:05 p.m. with All-Star right-hander Riley Thompson on the mound. Lefty Jack Patterson will start game two.