Cubs Finish 12-game homestand 11-1
South Bend rode the bat of Jake Washer and the arm of Joe Nahas to a 5-1 victory Sunday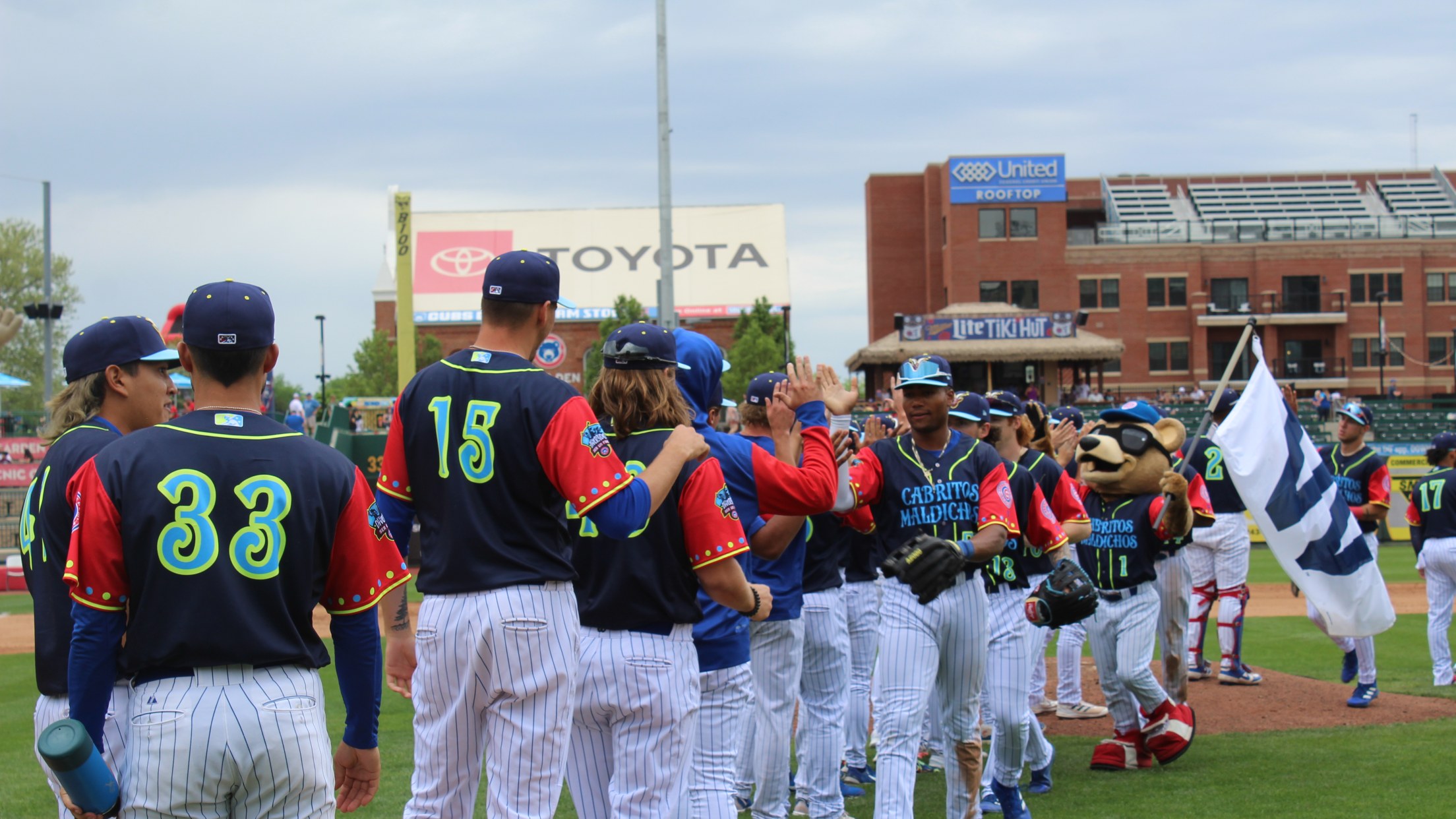 South Bend, IN – When Scott McKeon settled under a pop-up on the infield grass off the bat of Jack Stronach, one of the best homestands in franchise history came to an end. After a six-game sweep of the Peoria Chiefs last week, the Cubs took 5-of-6 from the TinCaps
South Bend, IN – When Scott McKeon settled under a pop-up on the infield grass off the bat of Jack Stronach, one of the best homestands in franchise history came to an end. After a six-game sweep of the Peoria Chiefs last week, the Cubs took 5-of-6 from the TinCaps this week and went 11-1 over the course of their lone 12-game homestand this season.
Jake Washer made his first start of the series and finished a triple shy of the cycle, picking up a double, single, and three-run homer in his first three at-bats. Wash extended his hitting streak to 10 games, the highest active in the Midwest League.
When the former East Carolina Pirate came up to bat to start the second, neither starting pitcher had allowed a baserunner. Washer changed that in a hurry with a double down the left field line. Owen Caissie single him in two batters later. Caissie, a 19-year-old top-10 Cubs prospect, finished the series 8-for-17 with a home run and seven RBI.
Washer and Caissie both singled two innings later and tallied the Cubs first four hits of the game. Jordan Nwogu singled up the middle later that inning on the 10th pitch of the at-bat off Robert Gasser and doubled the lead.
Meanwhile in his first start of the 2022 season, Joe Nahas tossed the first quality start of the season for South Bend. He logged the first 3.2 hitless and finished with a line of 6 IP, 3 H, R, 2 BB and 4 K. Nahas also picked off Robert Hassell III off first base, his third pick off of a runner at first base in the series.
Bradford Deppermann, Eduarniel Nunez, and Hunter Bigger each worked a scoreless inning in relief of the Georgia Southern product.
The final blow of the game was once again delivered by Washer. After back-to-back hits to start the sixth inning, Washer took Gasser deep over the wall in left; his fifth homer of the season was a three-run bomb that sealed Fort Wayne's fate on Sunday afternoon.
South Bend improved to a season best seven games over .500 at 20-13. After a day off tomorrow they will hit the road for a huge six-game tilt at Wisconsin.