Cubs whitewash Dragons 1-0 in quick series opener
Cam Sanders earns the win with five shutout innings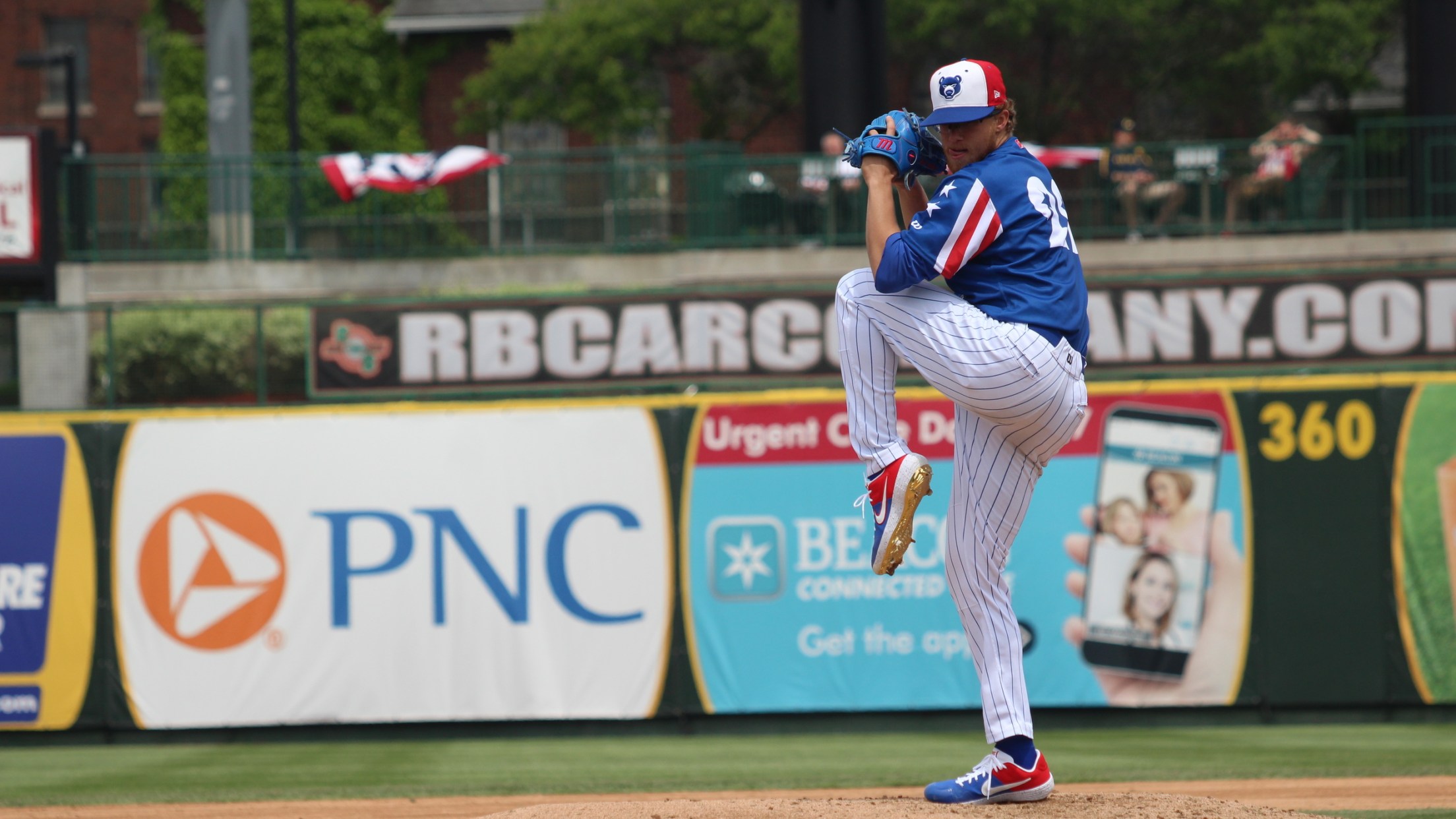 Dayton, OH: In a brisk moving series opener between the South Bend Cubs and Dayton Dragons, one run was enough to win and provided enough support for the pitching staff to close off the shutout. In exactly two hours and 30 minutes, the Cubs whitewashed Dayton 1-0 to improve their
Dayton, OH: In a brisk moving series opener between the South Bend Cubs and Dayton Dragons, one run was enough to win and provided enough support for the pitching staff to close off the shutout. In exactly two hours and 30 minutes, the Cubs whitewashed Dayton 1-0 to improve their second half record to 9-7 with possession of the wild card spot in the Eastern Division.
Saturday's win was sparked by outstanding starting pitching from right-hander Cam Sanders. The former LSU Tiger allowed just one 1st inning hit and cruised along from that point. Sanders finished his night with four straight 1-2-3 innings and five strikeouts.
Sanders earned his fourth win of the season and was put in the position to win the ballgame thanks to a clutch base hit from Fidel Mejia in the top of the 4th. After Brennen Davis started the inning with a triple off the left field wall, Mejia drove him in to make it 1-0.
For Mejia, it is his first RBI of the season in 12 games played. Mejia was the opening day third baseman but had been sidelined for the past two months with an injury.
After Sanders departed, the first man out of the bullpen was righty Ivan Medina. He continued his strong work out of the bullpen with three shutout innings of his own and two strikeouts.
Sean Barry came on for the save in the bottom of the 9th and allowed just one baserunner before closing the win for the Cubs. Barry earned his fourth save of the season.
With the victory, the Cubs can win the series tomorrow afternoon in game two with first pitch at 2:08 PM. Midwest League All-Star Riley Thompson is the expected starter for South Bend.