Four-Run Ninth Inning Sparks Epic Comeback
Cubs Spoil Beloit's Final Game as the Snappers With a Late Offensive Surge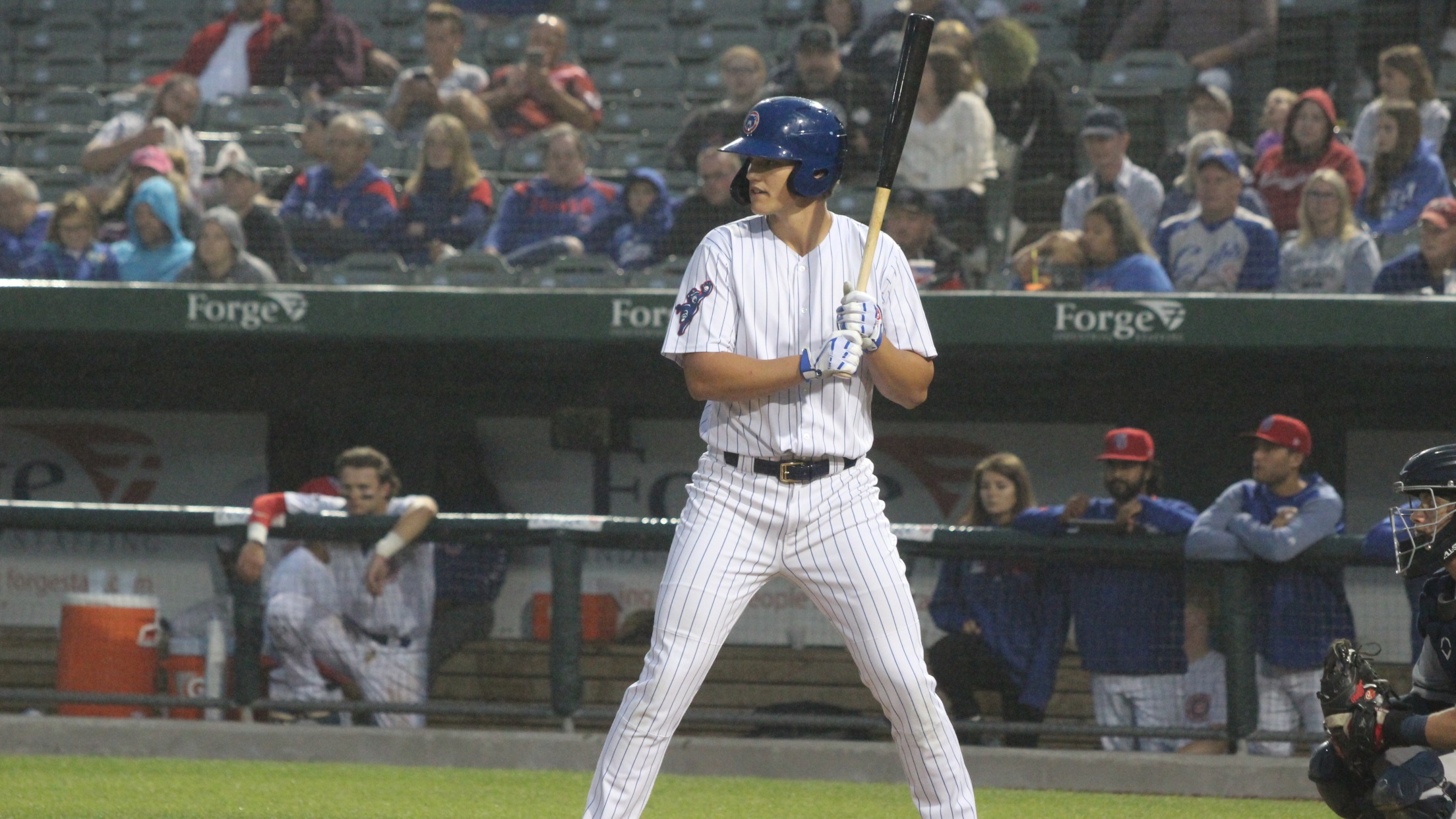 (Casey McDonald)
Box Score WP: Danis Correa (1-2, 2.70 ERA) LP: Anthony Maldonado (1-3, 4.80 ERA) A back and forth contest at ABC Supply Stadium ended in one of the most exhilarating wins of the year for the Cubs. It was a hot start on a hot Sunday afternoon in Beloit, with
WP: Danis Correa (1-2, 2.70 ERA)
LP: Anthony Maldonado (1-3, 4.80 ERA)
A back and forth contest at ABC Supply Stadium ended in one of the most exhilarating wins of the year for the Cubs.
It was a hot start on a hot Sunday afternoon in Beloit, with each team coming out swinging at a lot of pitches. But much like the rest of the series, the starters were stifling much of the offense. The Snappers would get on the board first, as has been the case for much of the series. Nic Ready doubled in Thomas Jones in the second to plate the first run of the game and make it 1-0 Snappers.
But Alexander Canario would change things pretty quickly.
The Chicago Cubs' number twelve prospect took the first pitch he saw in his second at-bat against George Soriano, but did not miss the next time around. A 1-0 fastball was launched into the parking lot past the left-field wall, and Canario's eighth homer of the year gave South Bend a 2-1 lead in the third.
It became a bit of a back-and-forth contest after that, with the Cubs and Snappers trading runs in the bottom of the fifth and top of the sixth. Connor Scott drove in a run on an RBI single in his first game since the series-opening contest and Jake Washer responded with a hard ground ball that sent Jake Slaughter home to give the Cubs the lead back at 3-2.
The bottom half of the sixth turned the game on its head, as Beloit stormed back in command with four runs. After Ready's second RBI double tied things up, every run came on slow-rolling singles in between first and second base. David Martinez tied things up with a single, and then Victor Victor Mesa drove in two more to give Beloit a 6-3 lead.
All seemed to be over for South Bend, but the Cubs turned it around with a huge ninth inning. Beginning with Bryce Windham, the first three hitters led off the top half with singles, and Canario came up big again, driving in two more runs with an opposite-field double. Yohendrick Pinango grounded out, leaving two runners in scoring position for Yonathan Perlaza.
As he has all season long, Perlaza delivered.
The Cubs' right-fielder hit a high fly ball into centerfield just deep enough to give Miguel Pabon a chance to tag from third. On a close play at the plate, Pabon slid in safely with the tying run. With the game knotted up at six, Bryce Ball stepped up and completed the comeback for South Bend. Fighting his way back from an 0-2 count, Ball smacked a 2-2 pitch on a line into centerfield to score Canario and give South Bend a 7-6 lead. Danis Correa came back out for a quick 1-2-3 ninth to finish off an exciting victory.
Bryce Ball (1-3, BB, RBI) was the hero in a game where his only hit drove in the winning run. Alexander Canario (2-4, HR, 2B, 4 RBI) had one of his best games as a Cub with two extra-base hits that drove in two runs each time. Danis Correa earned his first victory as a South Bend Cub, striking out one batter in two scoreless frames.
Next Up: The South Bend Cubs will travel to Davenport, Iowa to take on the league-leading Quad Cities River Bandits in their final series of 2021. Listen to the call from Max Thoma and Josh Sperber all week long on Sports Radio 960 AM WSBT.