Bandits Bash Four in Cubs Loss
Cubs Allow Seven Runs to Begin the Game and Can't Recover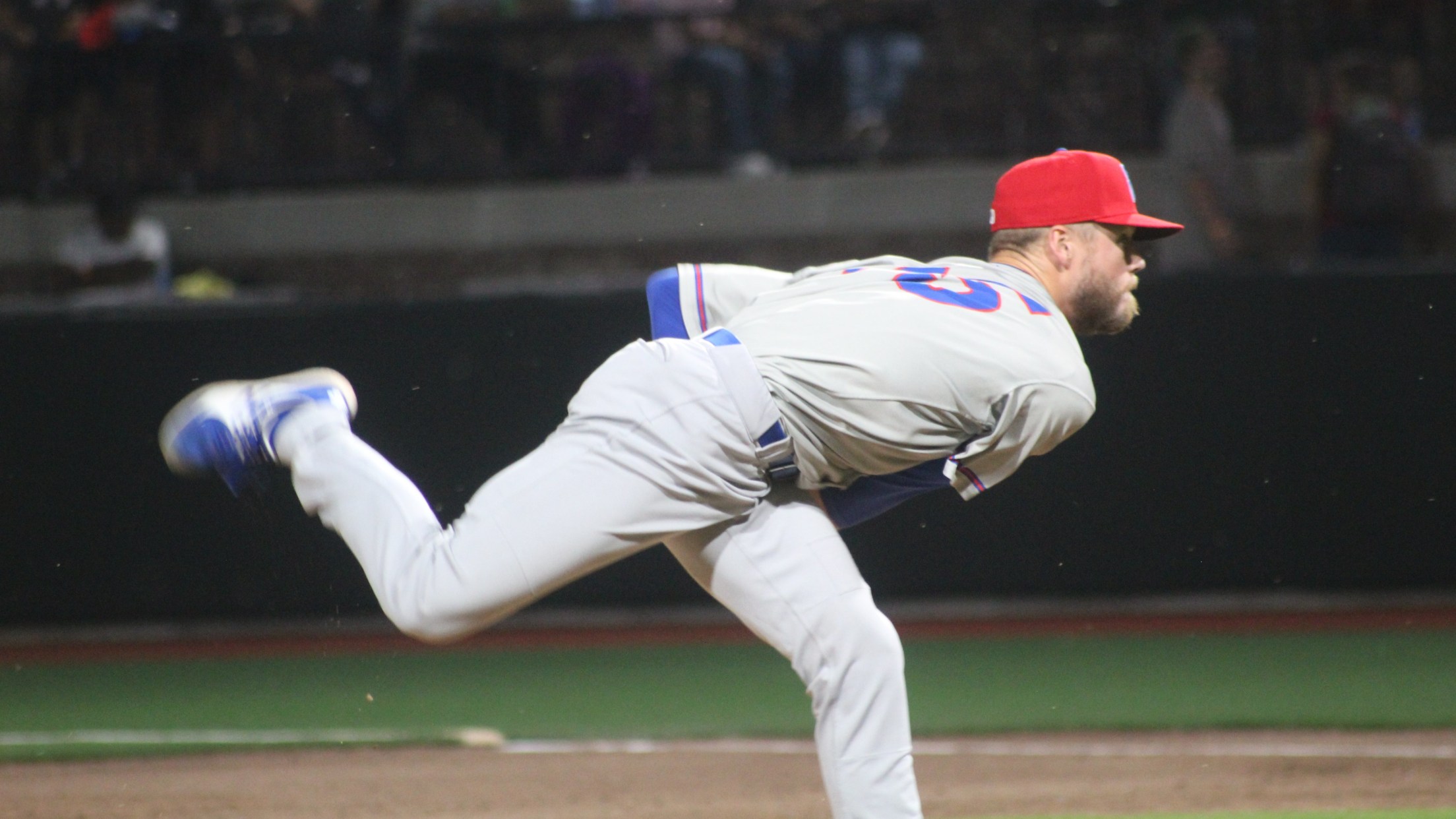 (Todd Johnson)
Box Score WP: Emilio Marquez (1-0, 10.13 ERA) LP: Max Bain (5-9, 5.52 ERA) South Bend came into Modern Woodmen looking for vengeance after a back-and-forth battle that ended in a walkoff for the number one team in the High-A Central. However, it was Quad Cities who picked up right
WP: Emilio Marquez (1-0, 10.13 ERA)
LP: Max Bain (5-9, 5.52 ERA)
South Bend came into Modern Woodmen looking for vengeance after a back-and-forth battle that ended in a walkoff for the number one team in the High-A Central. However, it was Quad Cities who picked up right where they left off in a dominant performance.
The dominance started off in an unfortunate turn of events for South Bend, with the Bandits scoring seven runs with two outs to start off the game. With two outs in the first, Miguel Pabon overthrew Bryce Ball on a routine ground ball to extend the inning and plate the opening two runs. Quad Cities would add another two on a rocket of a double by Nick Loftin to make it 4-0. In the following inning, again with two outs, Tyler Tolbert hit his first home run in High-A, a three-run blast that made it 7-0 River Bandits.
But South Bend struck back in the fourth.
The Cubs got some help from Tolbert, who threw a ground ball by Alexander Canario over the head of Gavin Stupienski to plate Bryce Windham and Pablo Aliendo, putting South Bend on the board at 7-2. But Quad Cities came right back in the fourth with a solo shot from John Rave to make it 8-2. South Bend added another run via a Jake Slaughter home run, his third of the year and second straight game going yard. The solo jack made the score
Quad Cities kept on scoring, providing runs in each of the first six innings, including a Tyler Tolbert double in the fifth. But Tolbert was thrown out by Edmond Americaan, who threw a bullet to Jake Slaughter and caught the Bandit shortstop trying to stretch that RBI double into a triple. Nick Loftin added a two-run shot in the sixth to make it 11-3 before a scoreless seventh by Zachary Leigh cut the River Bandits' run-scoring streak.
South Bend responded with a sacrifice fly by Miguel Pabon in the eighth to make it 11-4, and John Rave hit a solo shot in the eighth to get the eight-run lead back at 12-4 where the score would remain for the final.
Jake Slaughter (2-3, BB, HBP, HR, RBI) was the standout on offense for South Bend, clubbing his second home run in September and third overall this season. Zachary Leigh through the only scoreless inning for South Bend, striking out a batter in a scoreless seventh without allowing a base hit.
Next Up: DJ Herz (1-0, 3.27 ERA) vs Anthony Veneziano (6-4, 3.66 ERA). It's a battle between two of the top pitchers in terms of strikeouts in the Cubs and Royals farm systems go head-to-head at the halfway point of the last series of 2021. Tomorrow's game will be joined in progress after the Notre Dame Coaches' show at approximately 8/7 Central on Sports Radio 960 AM WSBT.