Hodge Sets the Tone in Cubs 3-1 Win Over TinCaps
South Bend allowed just four hits in another gem twirled by a combo of dominant arms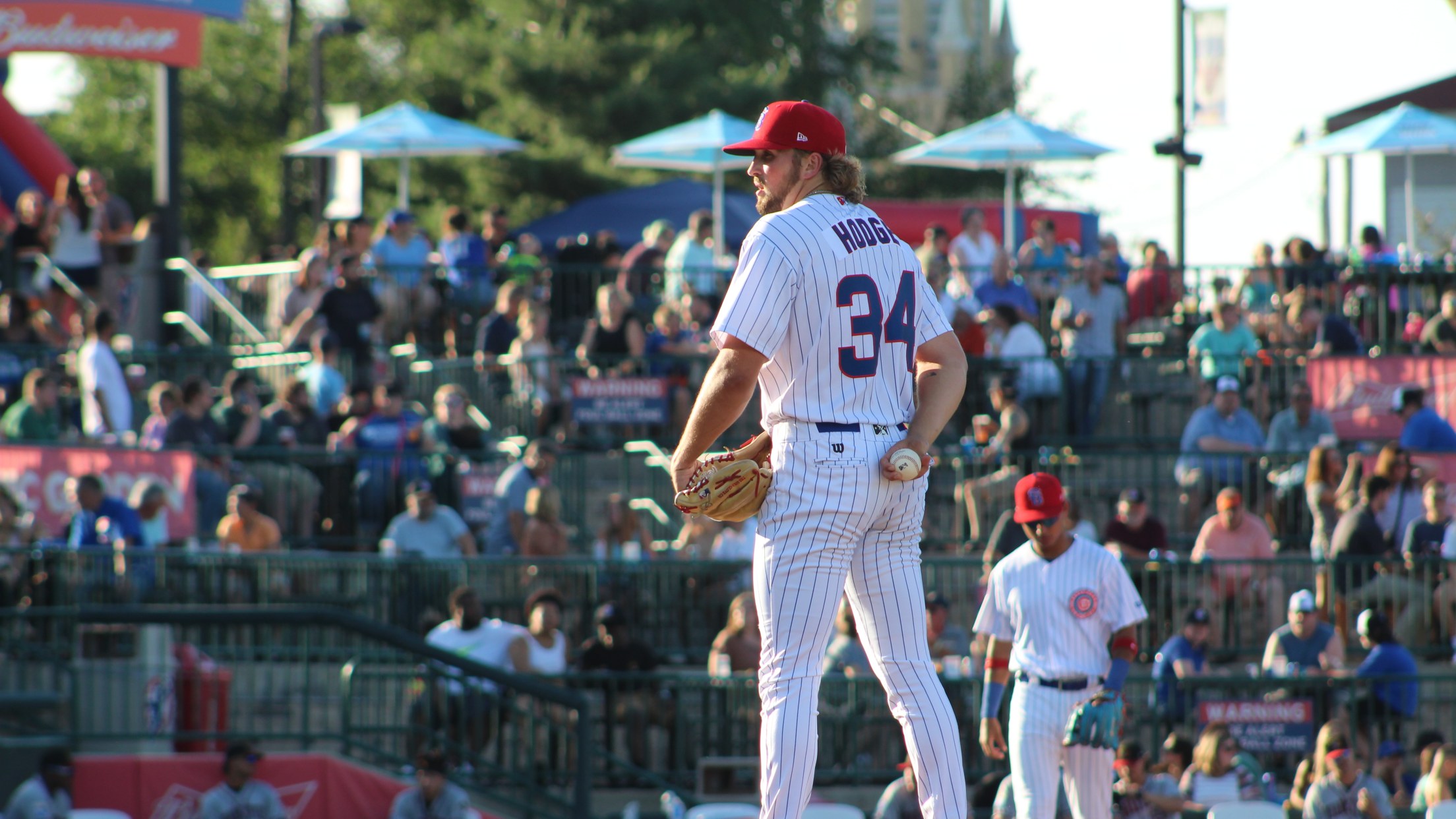 FORT WANE, IN – It felt just like Tuesday night in game two. An early Cubs lead, a stellar job from a Cubs starter, failed chances to extend the lead, and a white-knuckle finish. Porter Hodge was simply brilliant. In just his third start with the Cubs he went 5.2
FORT WANE, IN – It felt just like Tuesday night in game two. An early Cubs lead, a stellar job from a Cubs starter, failed chances to extend the lead, and a white-knuckle finish.
Porter Hodge was simply brilliant. In just his third start with the Cubs he went 5.2 innings, allowing a mere two hits, one run, and one walk, while striking out eight. At one point Hodge retired five straight batters on strikeouts. He hung two breaking balls all night and those really were his two lone mistakes. One resulted in a single to center and one Cole Cummings took out to right over the wall for a solo homer to start the second inning. It was only the second home run Hodge has allowed in 84.1 innings this year.
That long ball put Fort Wayne on the board first but their lead lasted only a few minutes. Fabian Pertuz walked to leadoff the next half inning and a Pete Crow-Armstrong single advanced him to third base. Crow-Armstrong picked up his second stolen base of the game and on back-to-back grounders to the right side of the infield off the bats of Yeison Santana and Yohendrick Pinango, the Cubs plated both runners.
With the Cubs up 2-1 in the third inning, once again the squad would not look back and lead the rest of the way.
B.J. Murray drew a one out walk in the sixth then promptly stole second base, his second successful steal of the game on a night in which the Cubs stole a season high six bags. He scored on Crow-Armstrong's third base hit of the game.
But the Cubs didn't crack the game open, they stranded 10 baserunners in the first seven innings and went 1-for-12 with runners in scoring position over those seven frames.
Zac Leigh came in relief of Hodge with two outs in the sixth and tossed 1.1 innings without a hit or a run and tallied three strikeouts. Michael McAvene came out next and allowed two baserunners in the eighth. The righty hit Agustin Ruiz to start the inning then with one out walked the nine-hole hitter Adam Kerner. The former Louisville closer came back to strike out Jarryd Dale and got Albert Fabian to pop out on the infield.
Out for the ninth, McAvene got the first two batters of the inning to mark a stretch of 5.2 inning without a hit for the TinCaps. Just like in the opener thought, the home side made things real interesting with two away. Lucas Dunn blooped a single to left that forced Lance Rymel to go once more to the pen, bringing in Eduarniel Nunez. Nunez fell behind before he threw a pitch, taking too long to delver home to the powerful Joshua Mears. Mears eventually singled and advanced to second on a throw from Pinango in left that unwisely went to third base.
With the tying run at second base, Nunez got Ruiz to ground out to Pertuz as second base. Hodge got his first win with South Bend and Nunez tallied his third save.
The Cubs won their third in a row, once again stymying a Fort Wayne offense that found themselves trying to do too much too late. Game three of the series in Friday night at 7:05 ET.