Ken: The Other Major League Brett Brother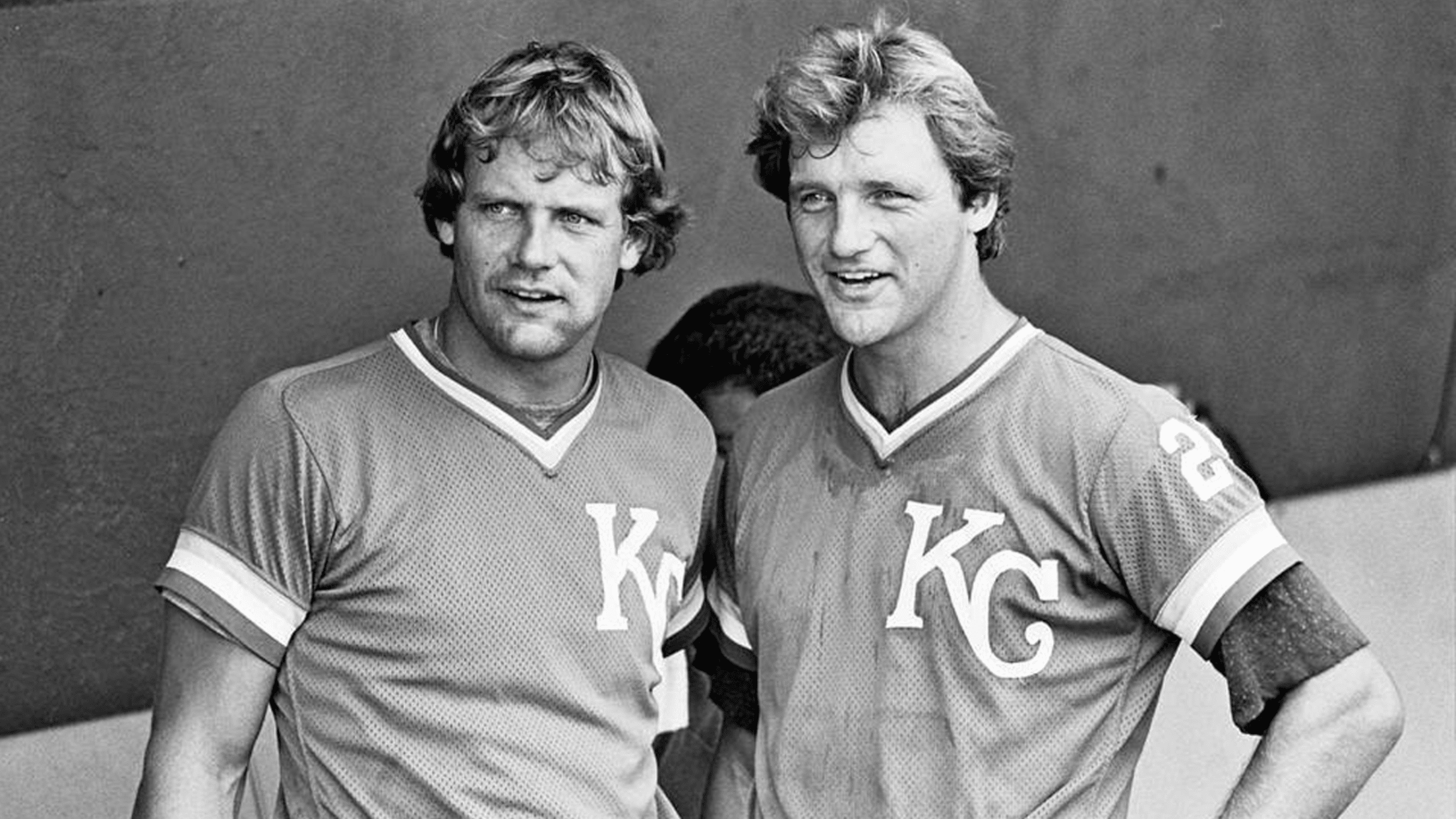 SPOKANE, WA - Indians fans are familiar with the Hall of Fame career put together by George Brett, and Bobby Brett is well known throughout Spokane for his work with the Chiefs and Indians, but what many people might not realize is just how good of a ballplayer their brother
SPOKANE, WA - Indians fans are familiar with the Hall of Fame career put together by George Brett, and Bobby Brett is well known throughout Spokane for his work with the Chiefs and Indians, but what many people might not realize is just how good of a ballplayer their brother was during his 14-year MLB career. Ken, the oldest of the four Brett brothers, starred on the mound and in the outfield at El Segundo High School in California and was considered among the best prospects in the nation. He was selected 4th overall in the 1966 draft by the Boston Red Sox - the only team that saw Ken's future as a pitcher instead of an outfielder.
Former Spokane Indians manager Tommy Lasorda, then with the Dodgers, remarked about Ken that, "If we'd drafted him, we'd have put him in center field and he'd have stayed there."
Even though he was just 17-years-old when he was drafted, it took Ken only 15 months to make his big league debut with the Red Sox after posting a 1.95 ERA between Winston-Salem (A) and Pittsfield (AA) in 1967. Brett made one appearance down the stretch for Boston and in October become the youngest pitcher ever in World Series history. The 19-year-old was unfazed by the pressure, pitching a scoreless inning in Game 4 of the series and retiring Tim McCarver with the bases loaded in the ninth inning of Game 7.
"Nothing ever fazed him. We had no hesitation about putting him on the World Series roster, none at all," recalled Dick Williams, Boston's rookie manager that year. "He had the guts of a burglar."
Although injuries and inconsistent play stopped Ken from fulfilling his enormous potential, the southpaw nonetheless put together a solid career on the mound and at the plate. Considered by many to be one the best hitting pitchers of his time, Ken hit .262 over 347 at-bats including 10 home runs and 18 doubles. His best season in the majors came in 1974 when made his only All-Star team - in which he was the winning pitcher - and hit .310 in 87 at-bats including 16 appearances as a pinch hitter.
"I took a lot of pride in my ability to hit," he said. "In high school, I was also an outfielder and a pretty good hitter. I always thought my being able to hit helped me in games, and I pinch-hit a lot for pitchers, although there were a couple times in Pittsburgh when I hit for Kurt Bevacqua. He didn't like that much. I never took extra batting practice or anything like that. On days when I pitched, I'd get my swing in during batting practice."
The journeyman, who played for 10 teams over his 14 seasons in the majors, finished his career with an 83-85 record and 3.93 ERA, spending his last two seasons as a teammate of his brother George on the Kansas City Royals.
"I'll never forget the first time he came on in relief for the Royals," George recalled. "The bullpen was out in right field and they opened up the gate, and he came running in like an airplane arms spread out like wings, banking left, banking right, banking left and banking right. I'm on the mound with Jim Frey, our manager, and Jamie Quirk, who I'd played with for years and was Ken's dear friend. And I looked at Jamie and he looked at me, and I said, 'Now I know why he's been traded 10 times.' "
Ken, who spent his post-playing career as a broadcaster, coach, and later co-owner of the Indians, passed away in Spokane at the age of 55 in 2003 following a five-year battle with brain cancer.
About the Spokane Indians - The Spokane Indians are the Short Season Class "A" affiliate of the Texas Rangers and play at Avista Stadium. The Spokane Indians Team Store is available for online orders and curbside pickup.