Q & A with Strength and Conditioning Coach Ed Yong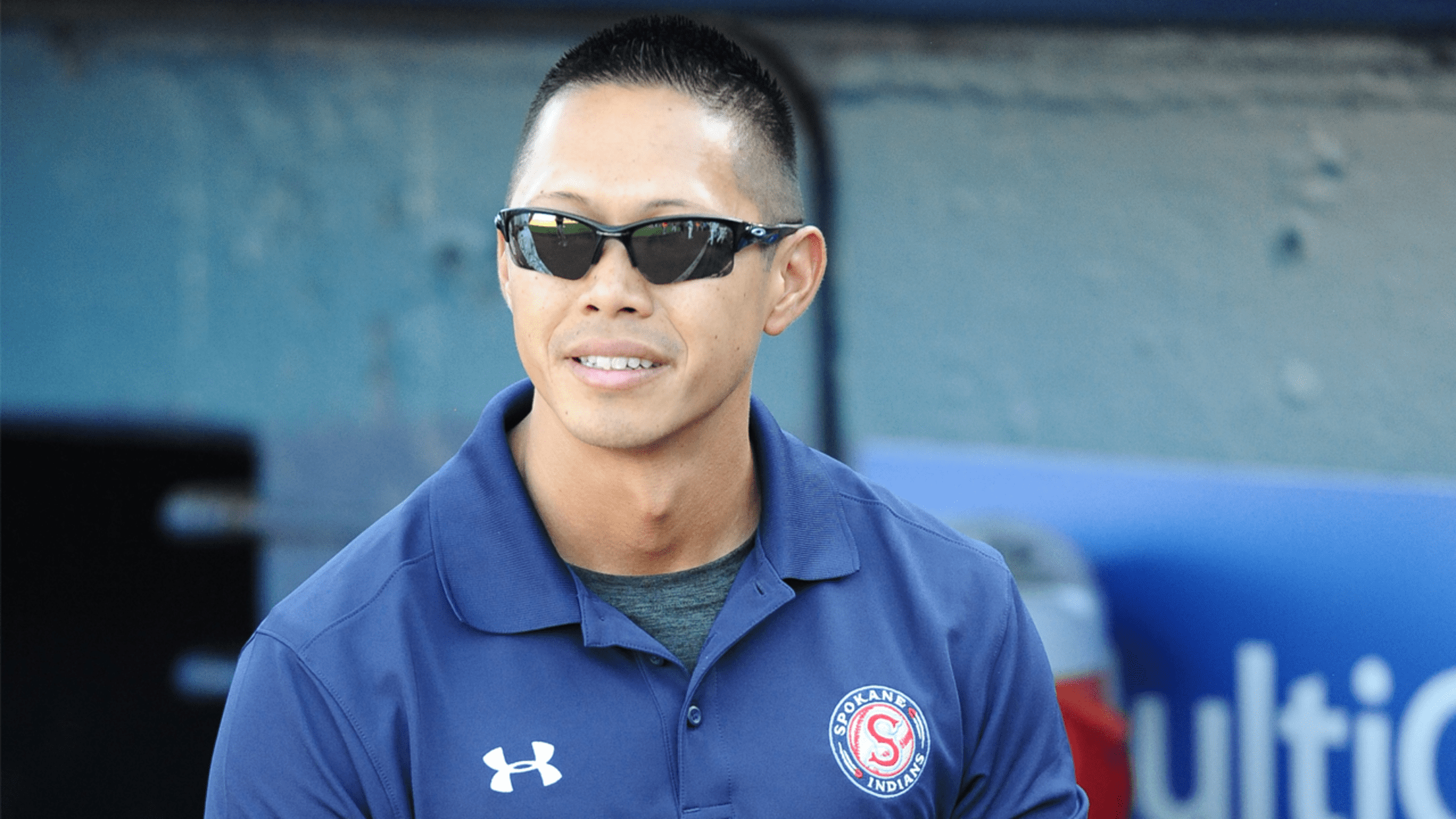 SPOKANE, Wash. - Ed Yong has completed 11 seasons as the Spokane Indians Strength and Conditioning Coach. During his time with the Indians, Yong has been named Northwest League Strength and Conditioning Coach of the Year six times by the Professional Baseball Strength and Conditioning Coaches Society (2010, 2011, 2012,
SPOKANE, Wash. - Ed Yong has completed 11 seasons as the Spokane Indians Strength and Conditioning Coach. During his time with the Indians, Yong has been named Northwest League Strength and Conditioning Coach of the Year six times by the Professional Baseball Strength and Conditioning Coaches Society (2010, 2011, 2012, 2013, 2015, and 2019). Prior to working with the Texas Rangers organization, Yong worked for the Arizona Diamondbacks from 2004 to 2007. He served as a minor league strength and conditioning coach, serving in the A, AA, and AAA levels. The Spokane Indians caught up with Yong to talk about his time in Spokane, career, and what he's been up to during his summer off.
SI: We've missed seeing you around the ballpark this summer. What have you been up to during this time?
EY: Where do I start? Well, we were all sent home from spring training on March 13th. When this happened, we didn't know what to expect, so I just patiently waited with my family to see when we would start baseball again. Days turned into weeks and we were told it was going to be much longer than expected. I did some small day trips with the family, but when we got word of the season being canceled, we were able to take longer road trips (spent time in Yosemite and Lake Tahoe back in late-May and Newport Beach in July). I also spent a lot of time each week on Zoom meetings with players and staff to make sure everyone was still staying productive. I felt some disconnect with human interaction, so I started recording some short yoga and meditation videos to help others cope with quarantine. When a lot of things were shut down and every day seemed like Groundhog Day, it was very important to keep my mind and body moving.
SI: You've spent 11 seasons as the strength and conditioning coach for the Indians. What are some your favorite things about summers in Spokane?
EY: Everything! Very hard to narrow it down, but I will! Weather, baseball, people. Amazing mornings, mostly mild afternoons and comfortable evenings made summers in Spokane enjoyable. There were moments I would go for runs at night after the games and the weather was always perfect for that. Another thing I would do is go on hikes when we arrived back home in the early mornings from an overnight bus ride. The summertime weather in Spokane was amazing! When you ask players in our organization where their favorite place to play was, many will say Spokane because of the fans and the climate.
SI: Do you have a favorite Spokane Indians memory from your time with the team?
EY: Wow! Tough to narrow it down to just one. Postseason/playoff clinching clubhouse celebrations were always fun. We made it to the NWL Championship in 2010 and 2018 and those were memorable teams and moments. We had a number of superstar visits from Wayne Gretzky bringing his son to take BP with us in 2010 (only to return a couple years later when he was drafted by the Cubs), Roger Clemens, Steve Garvey, George Brett and Tyler Johnson. Watching Ruben Sierra, Jr. hit a walk-off grand slam to win a deserving school teacher and her husband a Ford vehicle from Gus Johnson Ford in 2011 was exciting. Being a part of a combined 11-inning no-hitter in Everett with current Texas Rangers' catcher Jose Trevino behind the plate was unbelievable. Leading a couple of yoga sessions to the hardest working front office and game day staff of the Spokane Indians was incredibly fun. If you really want me to get teary-eyed, it would have to be the between-innings promotion when they invited a mother and her two kids down to the field to play the Spokesman-Review newspaper toss, then having her husband walk out of our dugout and surprise the family with his return home from a military deployment! That moment right there reached far beyond the game and touched everyone's heart that night.
SI: Longtime PA announcer Scott Lewis was famous for introducing you in a unique way each game. Do you have a favorite?
EY: Way too many to remember! There were a couple from the Disney promotion nights that rank up there- "Inspiration for the character of Olaf from Frozen" and "Once played Garcon in an off-Broadway production of Beauty and the Beast" were memorable, as was "So cool he drove to tonight's game with the heater on" and "Trains Labradoodles to sniff out pulled muscles" were great as well, but the one that really got the attention of one of our newly drafted players who was an avid outdoorsman was "2014 Bass Pro Angler of the Year"! I quickly became that player's favorite strength and conditioning coach for those few hours until I told him the truth. Those were definitely highlights of my later-years there and having Matt Melka carry on the tradition in 2019 by doing similar intros on the scoreboard was just as entertaining.
SI: For those who aren't as familiar with everything that goes on behind the scenes, can you tell us a bit about your routine with players before games?
EY: Being a strength and conditioning coach, we usually have the most exposure to the players when compared to other staff members or coaches. I typically meet either the entire team (if it's a team workout day) or just a couple of pitchers at the gym. At home, we used U-District PT as our training facility, but on the road, we would take the team bus to local gyms that I would call and set-up days in advance. After the morning workouts that were usually around 10-11 AM, we would have lunch at the ballpark in Spokane or I would have food delivered to the team hotel on the road. When it came time for actual work on the field, I have two stretches- one for pitchers, who would then get their conditioning and throwing done afterwards, and another stretch for position players before they went into their fielding practice and batting practice. At home, we have access to the field first so we get about 2 hours to recover from practice and grab some food, play cards, watch baseball or college football on TV, get a stretch or other treatments such as soft-tissue work, but on the road, we would usually get an hour or so before the game for this.
SI: How do you see strength and conditioning in baseball changing in the future?
EY: This field is ever-changing. "Bigger, faster, stronger" has always been a catch-phrase when it comes to developing athletes in this day and age. We utilize many different tools to achieve this. We have platforms they can stand on to do certain movements and measure their power output or imbalances in their body. We have devices we can attach to a barbell to see how fast and explosive an athlete can move the weight and activity trackers that help monitor their heart rate and workload in a given time frame. We do assessments to measure active range of motion within all of the joints of the body. All of the data collected from these methods help guide us in developing a holistic program that combines strength, mobility and speed/conditioning for that individual athlete. We have a truly dynamic strength and conditioning department with the Texas Rangers Organization and we always do what we feel is in the player's best interest and will do what we can to get him to the big leagues.
SI: Where should people go to follow along with you during this time?
EY: I am not a big social media person, but with this being said, I have been spending more time on Instagram these past few months! You can follow me there at: edyong_strengthandyoga. I also have a public Vimeo website with some of my yoga and mediation sessions (https://vimeo.com/showcase/6555526).
SI: If you weren't a strength and conditioning coach, what profession could you see yourself doing?
EY: After spending over a decade in the Lilac City, I was ready to give Andy Billig a run for his money! I have been in the fitness industry for 20 years and have been a strength and conditioning coach in pro baseball for 17 seasons. I have always had a passion for helping others. If I wasn't in the profession I am in now, I would still love working for a professional sports team, but on the side of marketing and building relationships within the community of that team and city. I feel the success of a sports team is strongly based on their ties with the community it serves, which is why the Spokane Indians have such great fans in the Inland NW! I would still find time to share my yoga practice and Thai Massage bodywork on the side, of course!
SI: What is your favorite quote?
_EY: I have two. One of them from a professional standpoint and one from a personal/spiritual standpoint. The first is from Aristotle- "We are what we repeatedly do. Excellence, therefore, is not an act, but a habit." The other is from author Bill Keane- "Yesterday is history, tomorrow is a mystery, today is a gift of God, which is why we call it the present." _
About the Spokane Indians - The Spokane Indians are the Short Season Class "A" affiliate of the Texas Rangers and play at Avista Stadium. The Spokane Indians Team Store is available for online orders and curbside pickup.