Williams Leads Way for Threshers in 2017
For Threshers Manager Shawn Williams, Baseball is a Family Affair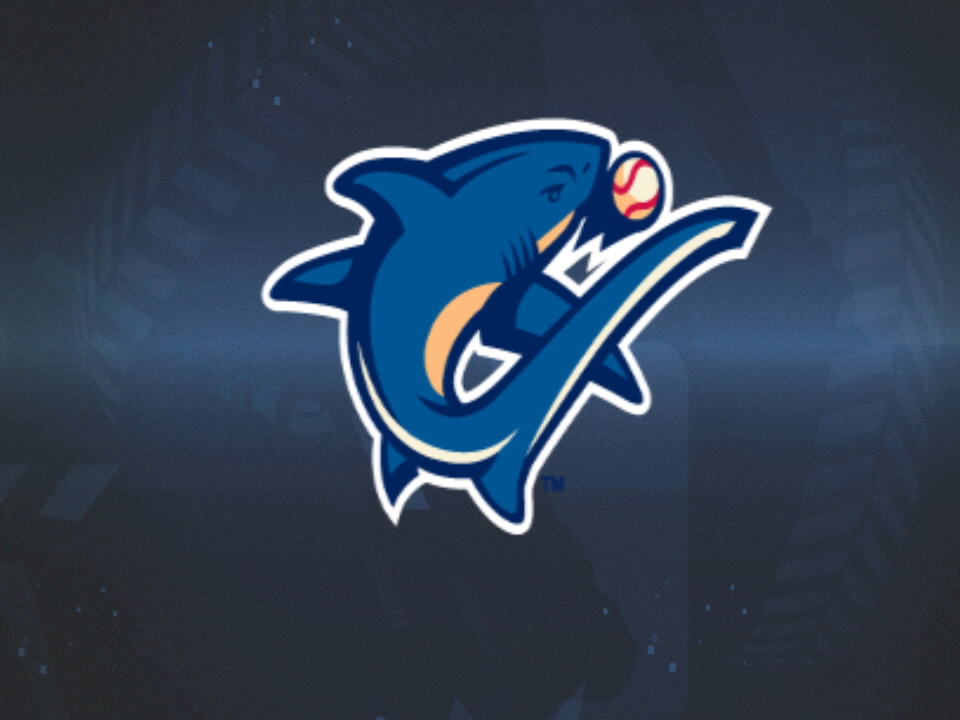 By Kirsten Karbach / Clearwater Threshers | March 7, 2017 1:35 PM ET
The Williams family is certainly no stranger to the game.
Jimy Williams won an American League Manager of the Year award after leading the Boston Red Sox to the AL Championship Series in 1999.
His eldest son Brady is entering his fourth year as manager of the Montgomery Biscuits, the Double-A affiliate of the Tampa Bay Rays.
Now, following two winning seasons at the helm for the Lakewood Blue Claws, Shawn Williams is set to take the lead for the Clearwater Threshers in 2017.
Williams, 33, will manage Clearwater after leading the Phillies Low-A club to the South Atlantic League Championship series last season. Greg Legg - who coached Clearwater to the best overall record in the Florida State League in both 2015 and 2016 - moves up to manage the Double-A Reading Fightin Phils.
Rounding out the Threshers staff, Aaron Fultz is back for his second year as Clearwater pitching coach, while Rob Ducey begins his third as hitting coach. Michael Hefta will begin his first year as Clearwater's Athletic Trainer.
While this will be Williams' inaugural summer in Clearwater, it is his fifth coaching in the Phillies system, following a seven-year playing career.
"Growing up with my dad and being around baseball, I've always wanted to stay in baseball as long as I can," Williams says. "Towards the end of my career playing, I got invited to spring training here with the Phillies, and after being here for about two weeks they asked me to start coaching, and I couldn't turn it down."
Primarily an infielder, Williams played virtually every position throughout his playing career, spending four seasons in the Rays organization as well as one each in the Can-Am and Atlantic independent leagues. He came to Phillies camp as a player in 2013, but soon agreed to join the Williamsport Crosscutters coaching staff.
Williams grew up immersed in the game, and is grateful for the opportunities presented to him as a kid.
His father Jimy managed in the big leagues for 12 seasons for the Toronto Blue Jays (1986-1989), Red Sox (1997-2000), and Houston Astros (2002-2004). The elder Williams was also the third-base coach for the Atlanta Braves (1991-1996) and a bench coach for the Philadelphia Phillies (2007-2008.)
"It was great," Williams says. "I was around it all the time as a kid, especially I remember when my dad was with Boston, getting to go and spend the summers up there.
"Being around the players, getting to see what it's like and how they go through their daily routine, and I would try to pretty much copy them and do the same thing as a young kid. So it was a great experience for me and I think it's helped me a lot in the long run."
Williams says he speaks with his father nearly every day, while also leaning on the knowledge of his fellow staff members with the Phillies.
"We have a great staff here with Manso (Field Coordinator Doug Mansolino) and (Hitting/Assistant Field Coordinator Andy) Tracy, all the coordinators and other managers that we have. Just always learning every day, asking them questions, how they deal with certain situations that will help you in the long run and help you each and every season."
Williams, a product of Embry-Riddle Aeronautical University in Daytona Beach, Fla., spent the last two seasons in Lakewood, where he led the Blue Claws to a 147-130 record.
The Blue Claws struggled early last season, starting the year just 1-9 on the way to a sixth-place finish in the SAL North first half standings.
"I think you've always got to be positive, our whole staff did a great job," Williams says. "They were excellent for us all year in staying positive with the pitchers, and just being patient with them.
"We had a very talented group that were just learning how to play with each other, and being good teammates. And in the long run they learned how to be a good cohesive unit, which I think was a big part of our second half and having success."
Led by excellent pitching in the final two months, including a 2.64 ERA from July onward, the Blue Claws rallied to clinch a second-half title, going 45-25 in the latter half on their way to a playoff berth. Lakewood knocked off Hagerstown by sweeping the SAL semifinals, but fell in four games to Rome in the championship series.
To Williams, it's the individual improvement shown by many of the young Blue Claws that signifies achievement.
"Success is, for me, all about the players," Williams says.
"To try to make at least one guy better each day - that's my goal."
This story was not subject to the approval of the National Association of Professional Baseball Leagues or its clubs.
View More