Scranton Spikes Herd in 8-0 Shutout
Bisons drop series to fall to 17-17
(Trenton, NJ) – The RailRiders' bullpen has been perhaps their biggest strength as they've raced to the top of the Northeast Division. In Saturday's comeback win, the Bisons were unable to score after taking a 4-0 lead through two innings. That drought extended into Sunday's finale, and the RailRiders used
RailRiders Rally for Second Time in Series
Herd squander early lead and fall 6-4 in ten
(Trenton, NJ) – Before the largest crowd of the season at Trenton Thunder Ballpark, the Buffalo Bisons struck quickly with two runs in the first and second off RailRiders starter Nick Green. But just like game one on Tuesday, Scranton/Wilkes-Barre was resilient and eventually tied the game on a Kellin
Large in the Margin
Bisons win back-to-back games for first time in nearly a month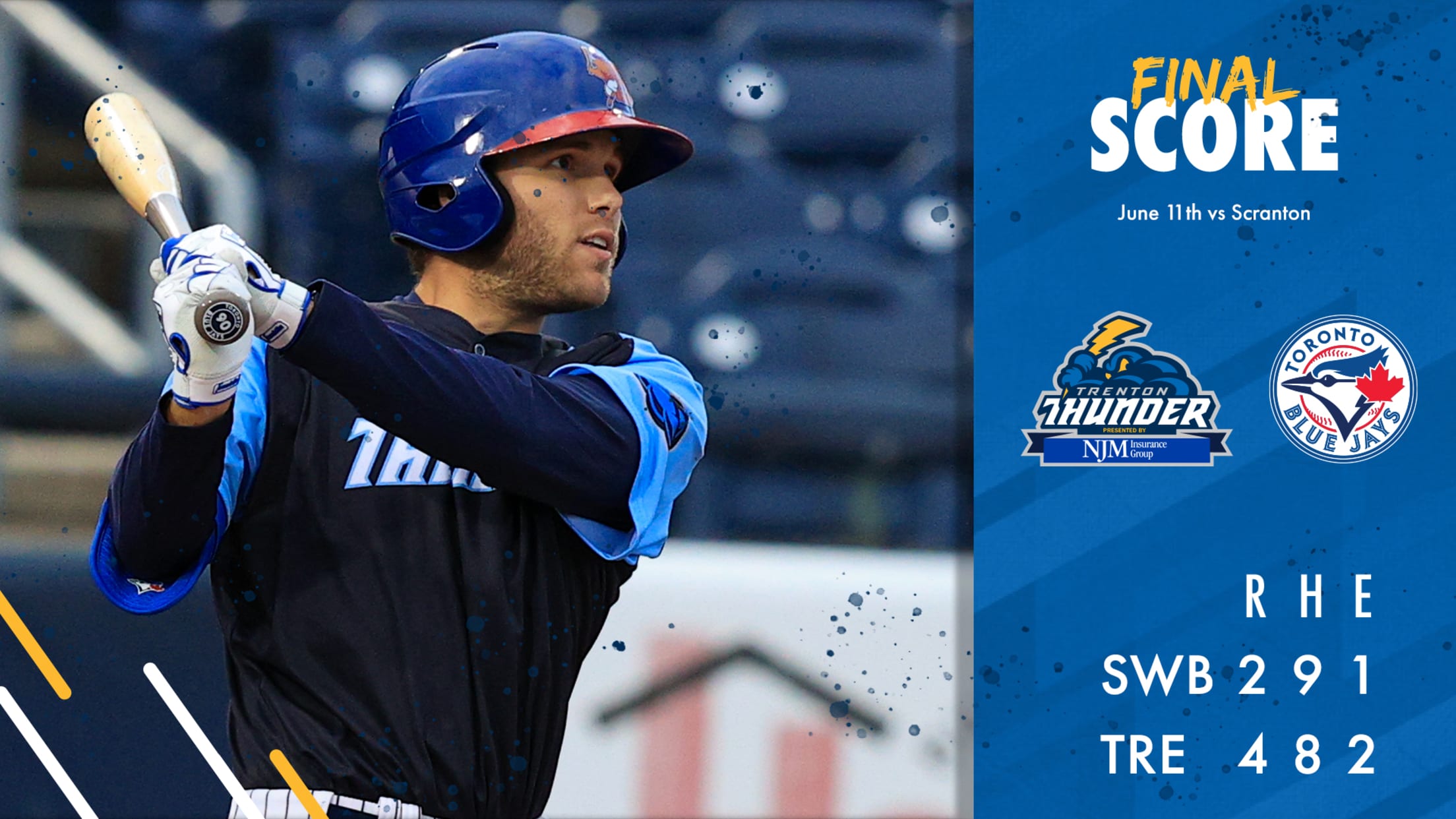 (Trenton, NJ) – After playing a long Thursday night doubleheader that resulted in a split, the Buffalo Bisons and Scranton/Wilkes-Barre RailRiders were back at it again on Friday night at Trenton Thunder Ballpark. The teams waited out a 34-minute delay at the outset as the field was prepared following several
Thursday Night Fireworks
Bisons and RailRiders split doubleheader clash as Pearson picks up first win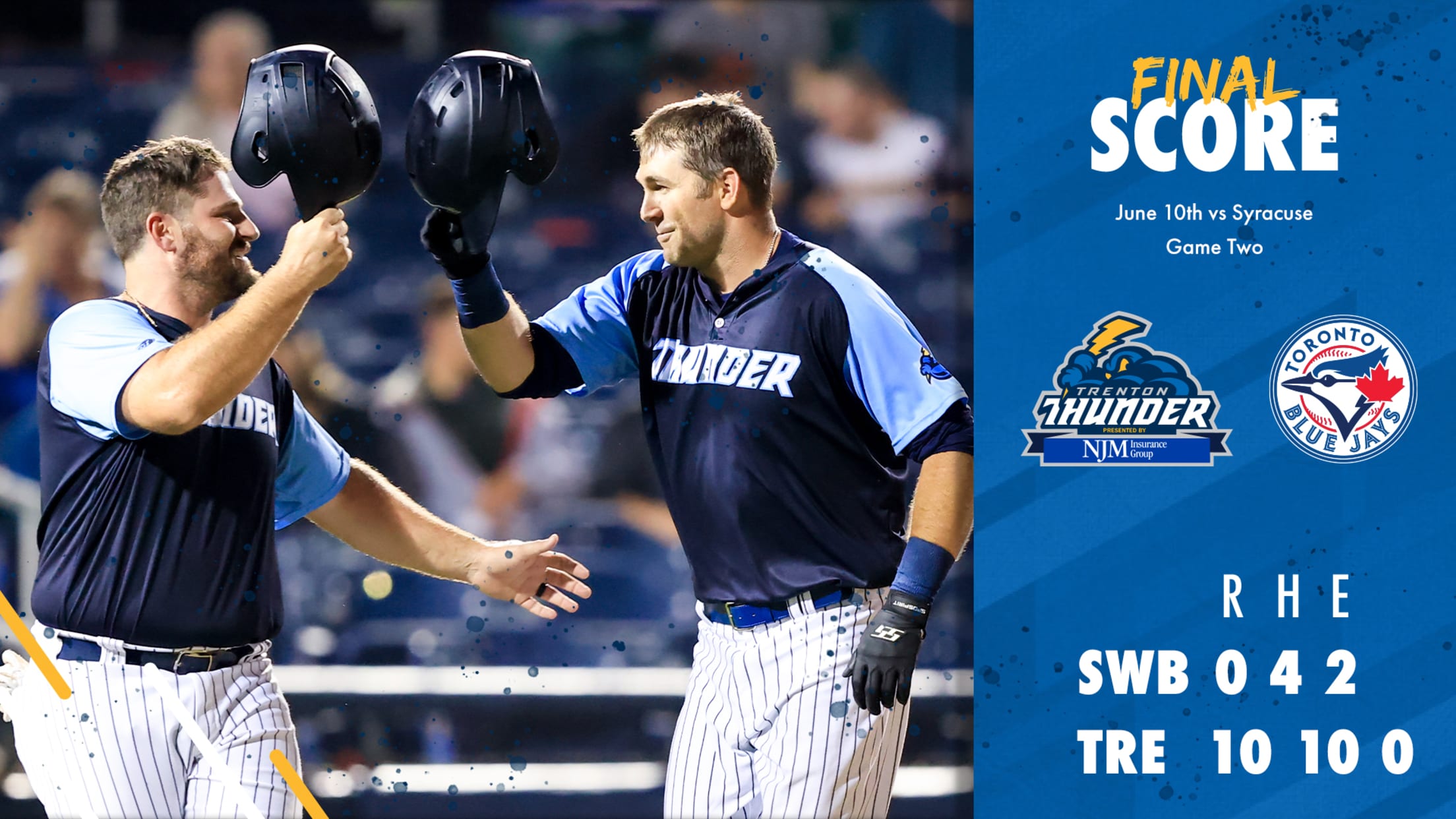 (Trenton, NJ) – Needing a win to stay above the .500 mark and avoid an 0-3 start to their series against the RailRiders, the Bisons offense scored 10 runs for the second time this season to get Nate Pearson his first win on Thursday night. The Blue Jays top pitching
Thunder and RailRiders Postponed on Wednesday Night
Teams will play Thursday night doubleheader starting at 5:00 PM
(Trenton, NJ) – Wednesday night's game between the Trenton Thunder (15-14) and Scranton/Wilkes-Barre RailRiders (20-19) has been postponed due to rain. The game will be made up on Thursday, June 10, at Trenton Thunder Ballpark as a single-admission doubleheader with a pair of 7-inning games that begin at 5:00 PM.
RailRiders Rally to Win Series Opener
Bisons early 5-0 lead disappears as they fall 7-5
(Trenton, NJ) – After a one hour and 45 minute rain delay in their series opener at Trenton Thunder Ballpark, the Bisons and RailRiders started their six-game series with a back-and-forth affair that stretched well past midnight. A four run first helped the Herd build an early 5-0 lead, but
Zeuch Goes Seven to Earn Split
Herd hammer 12 hits as Biggio homers to start rehab stint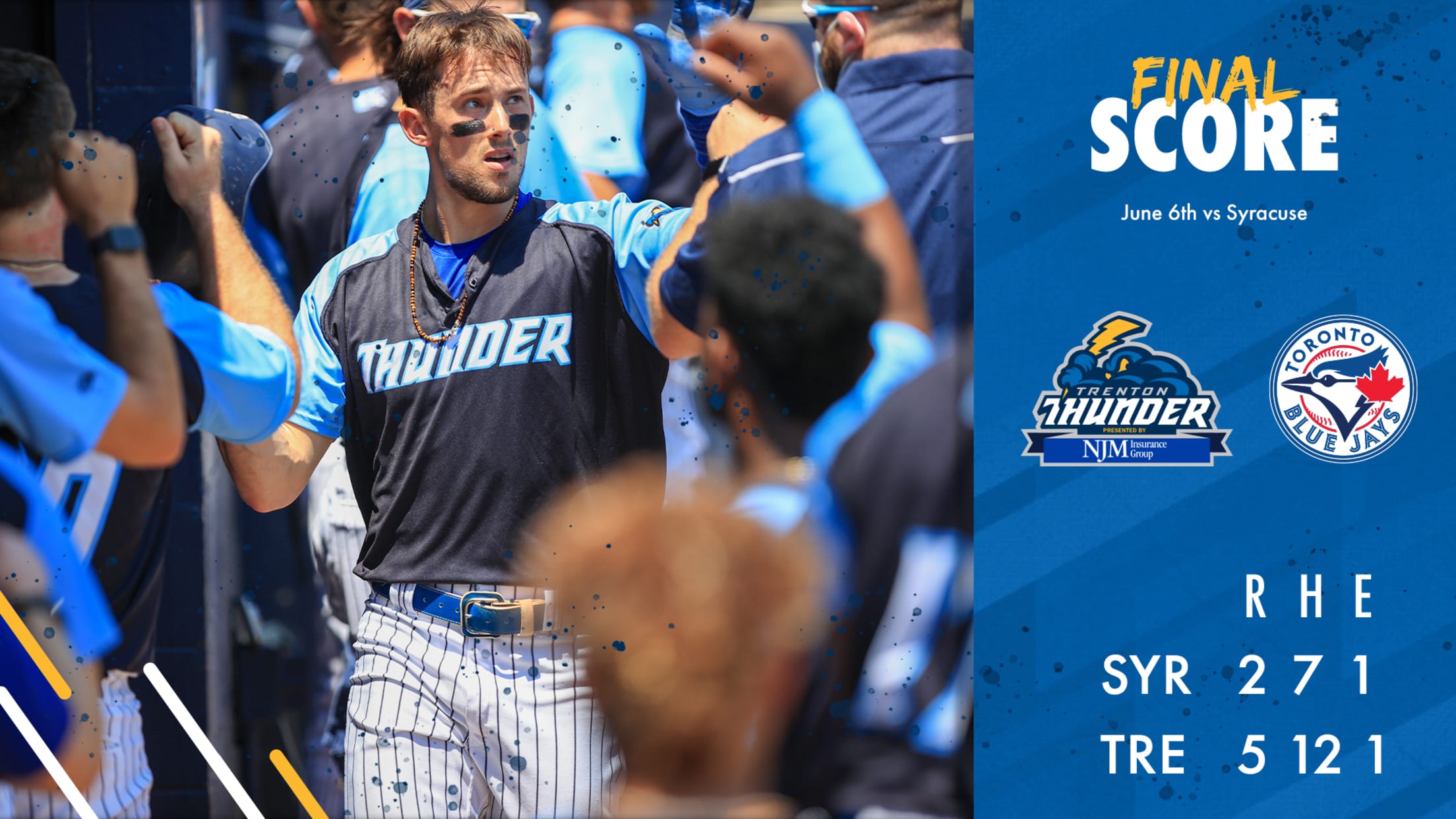 (Trenton, NJ) – Needing a win in Sunday afternoon's finale against the Mets to salvage the split in their six-game series, the Buffalo Bisons came through with two runs in the sixth and seventh to pull away for a 5-2 victory. T.J. Zeuch (1-3) earned his first win with a
Syracuse rallies past Buffalo, 7-6
Riley Adams homers, scores three times in defeat.
Bisons split doubleheader with Mets
Adams homers twice, Herrera has walk-off single in game one win
The Bisons took the first game of the Friday night of a doubleheader, 5-4, thanks to a pair of home runs from Riley Adams and a walk-off hit from Dilson Herrera but dropped game two to the Mets, 6-3. The dark clouds hovered early in game one but cleared just
Thompson Homer Allows Mets to Tie Series
Bisons get three-run homer from Valera in 6-4 loss
(Trenton, NJ) – Patience has been on display for the Bisons offense over the first two games of their series against the Mets, but it wasn't enough to save them in the second game on Wednesday night at Trenton Thunder Ballpark. The Bisons never led but were able to tie
Welcome Home Herd
Bisons end three-game losing streak with 3-2 win over Mets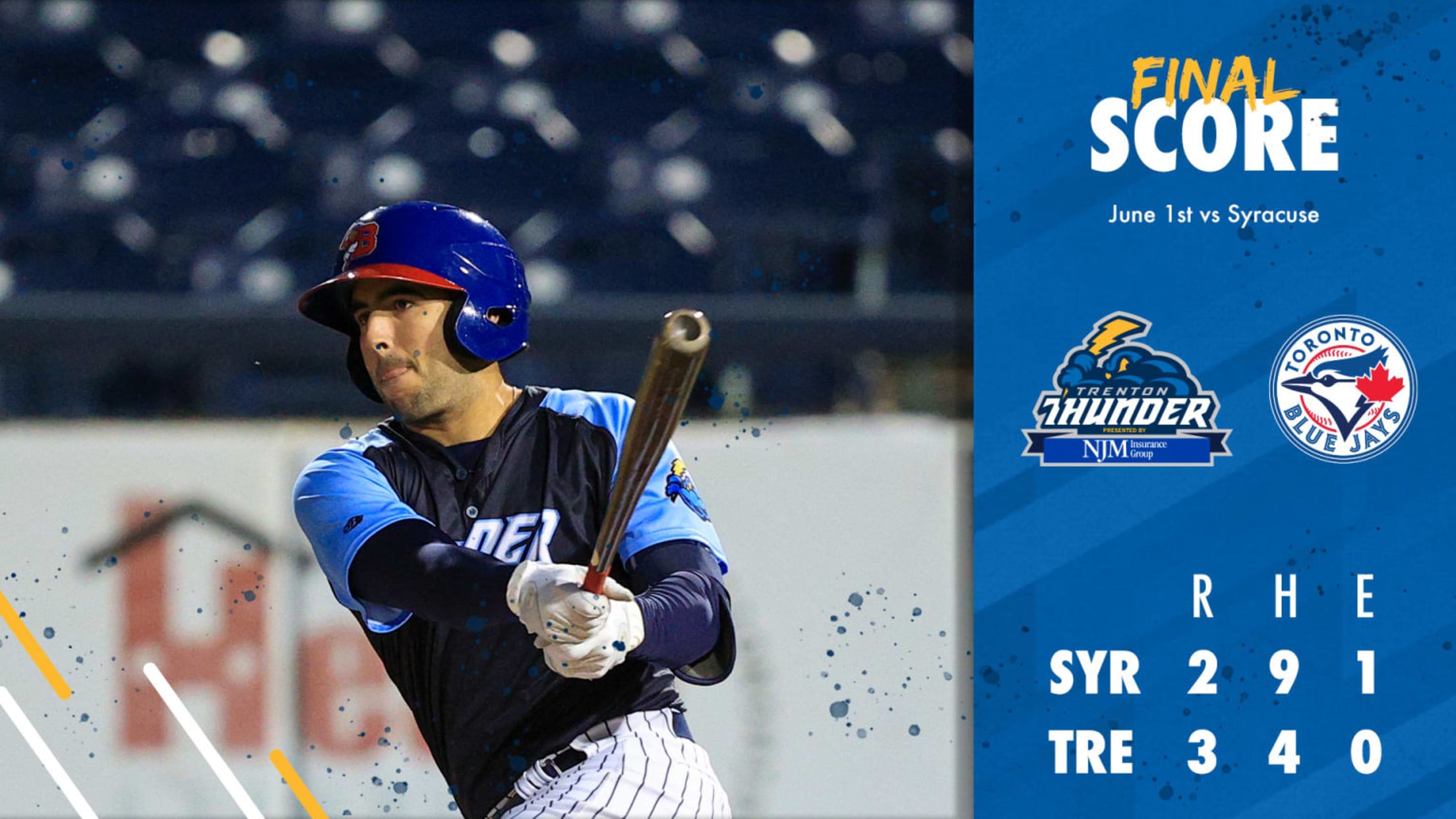 New Jersey's MiLB Teams to Host Vaccination Clinics at Ballparks This Summer
Trenton Thunder team up with Jersey Shore BlueClaws and Somerset Patriots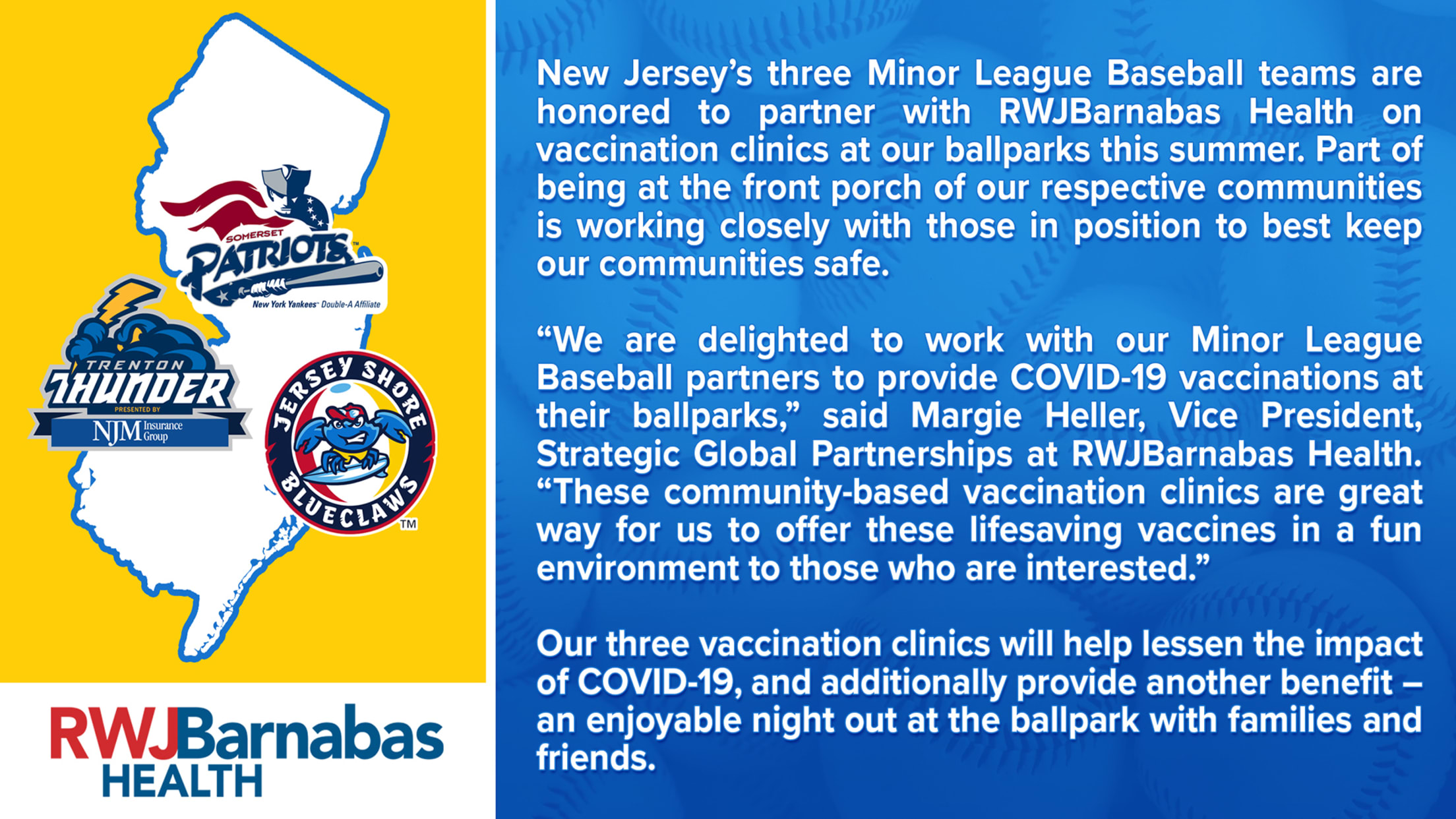 (Trenton, NJ) - The Trenton Thunder, presented by NJM Insurance Group, are teaming up with the Jersey Shore BlueClaws and Somerset Patriots to partner with RWJBarnabas Health on vaccination clinics this summer at each team's respective ballparks. The teams released this joint statement: "New Jersey's three Minor League Baseball teams
Thunder Games Return to 100% Capacity on June 1
Thunder release full promotional & giveaway schedule for rest of 2021 season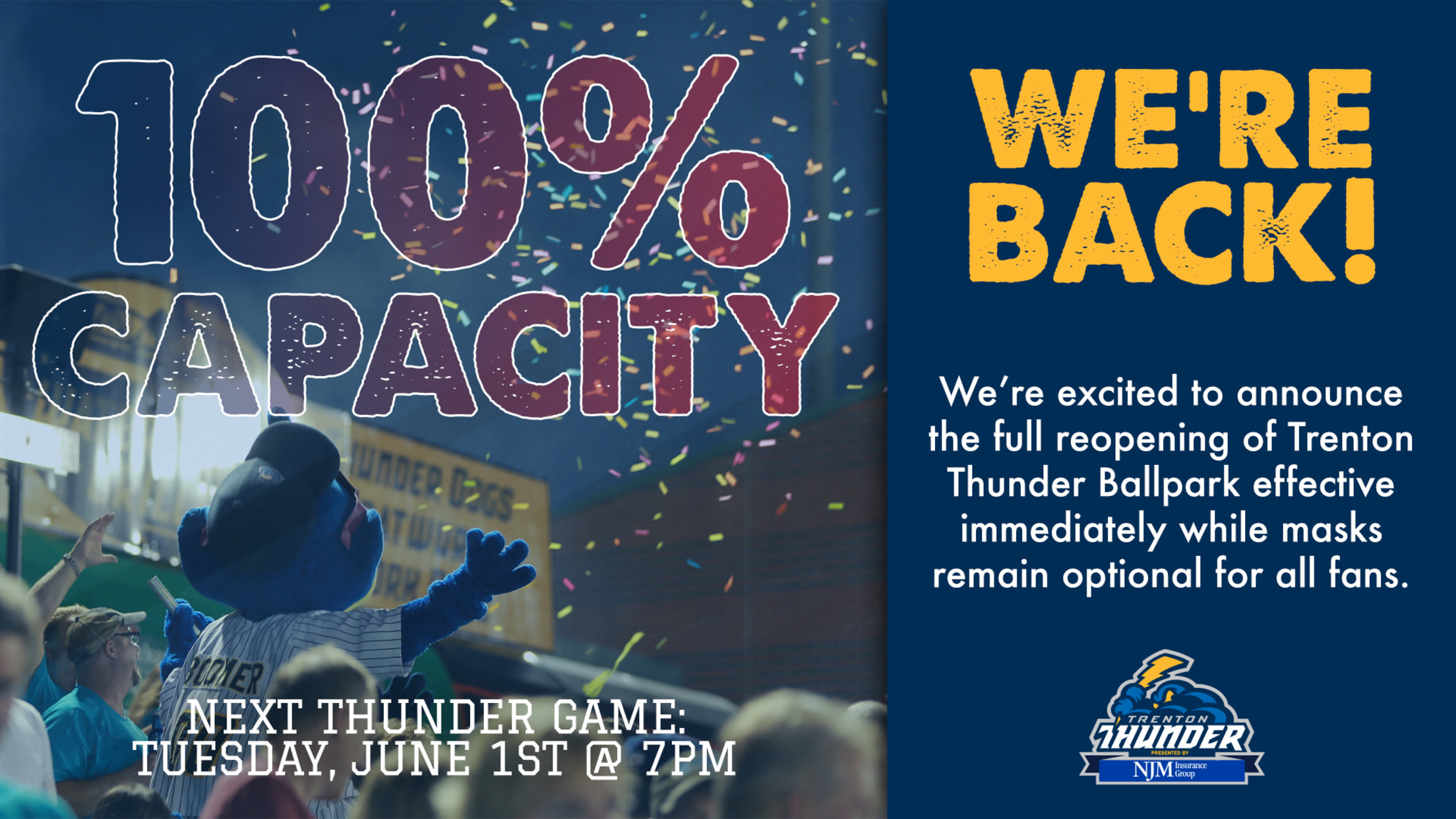 To purchase individual tickets for all Trenton Thunder home games, click here (Trenton, NJ) - The Trenton Thunder, presented by NJM Insurance Group, are excited to announce the full reopening of Trenton Thunder Ballpark, in accordance with New Jersey's COVID-19 guidelines. With Governor Murphy's latest announcement, the ballpark will allow
Draft League Thunder to Play at Rider University
Inaugural Draft League Season Begins Monday, May 24 at Citizens Bank Park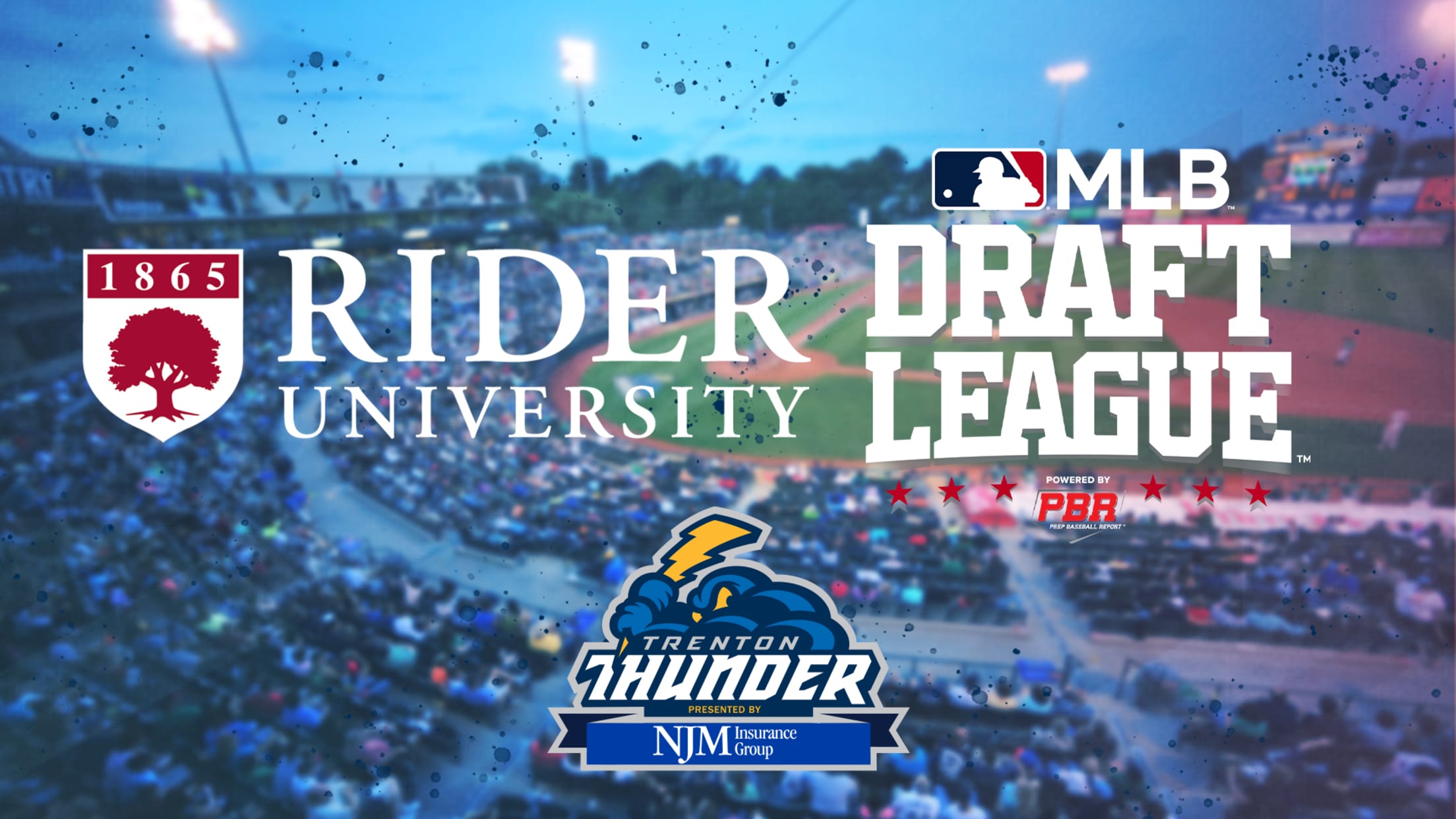 (Trenton, NJ) - The Trenton Thunder, presented by NJM Insurance Group, are happy to announce that Rider University will host the Thunder as they embark on their first season as a founding member of the MLB Draft League. Opening Day is Monday, May 24 when the Thunder host the Frederick
Manoah strikes out 10 more as Herd tops WooSox, 4-1
Manoah finally allows a run, but improves to 3-0 on the year
The Worcester Red Sox batters got their second chance to face the Bisons' Alek Manoah this season after being shut out by the righty over six innings on May 6. But scoring did not come much easier Wednesday as the Herd hurler put together another spectacular performance to beat the
WooSox out-homer Herd, 9-4, in clubs first trip to Polar Park
Kevin Smith homers for the Bisons in defeat
In a matchup of red-hot Triple-A East division teams, the Worcester Red Sox's power hitters got the better of the Buffalo Bisons' starter T.J. Zeuch in a 9-4 WooSox win, Tuesday night from Polar Park.. The Bisons, winners of five in a row coming into Tuesday, started Zeuch against the
June Tickets Available for All Thunder Home Games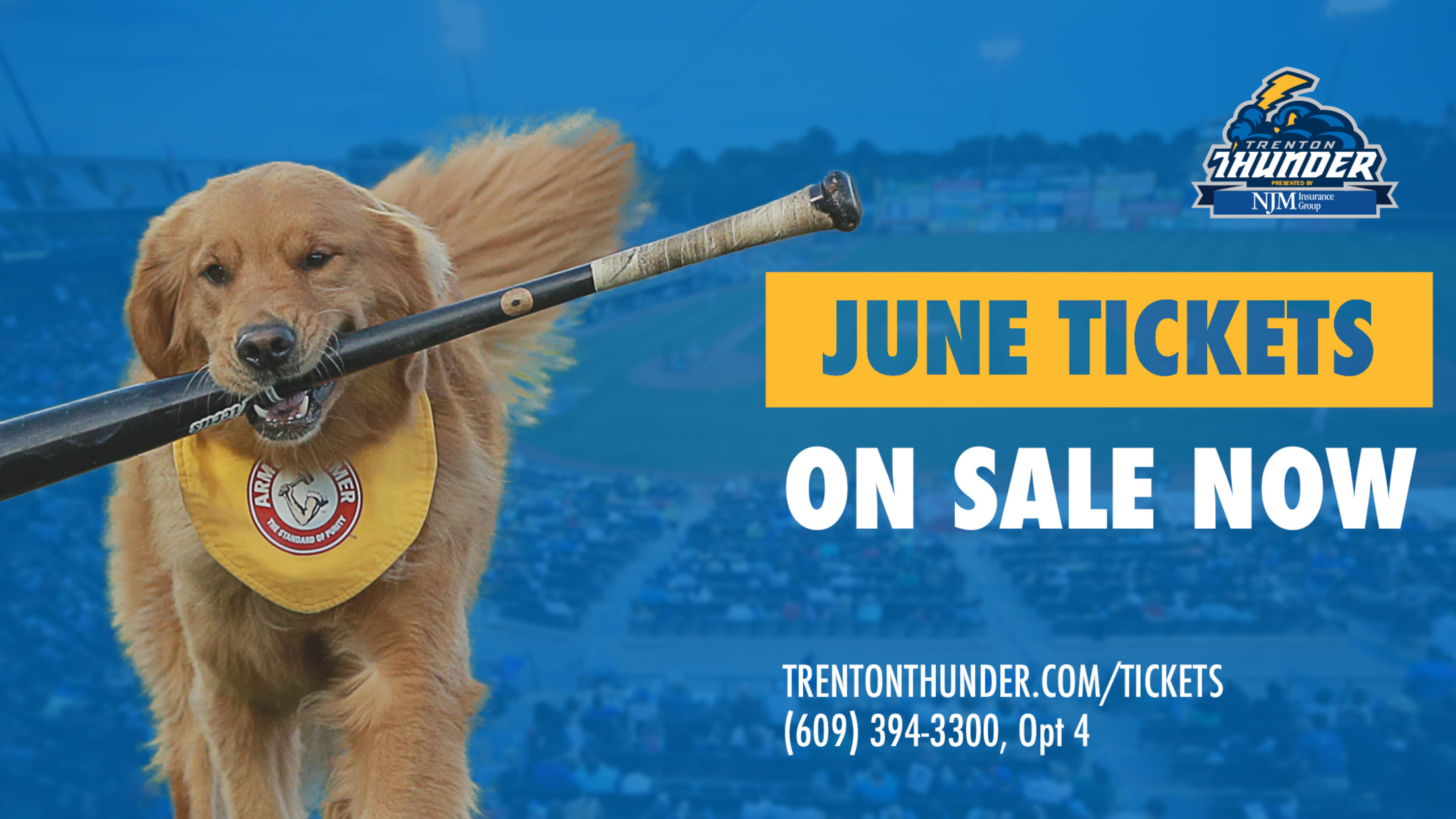 Masks now optional for fans at Trenton Thunder Ballpark
Herd Spoil Strasburg's First Rehab Start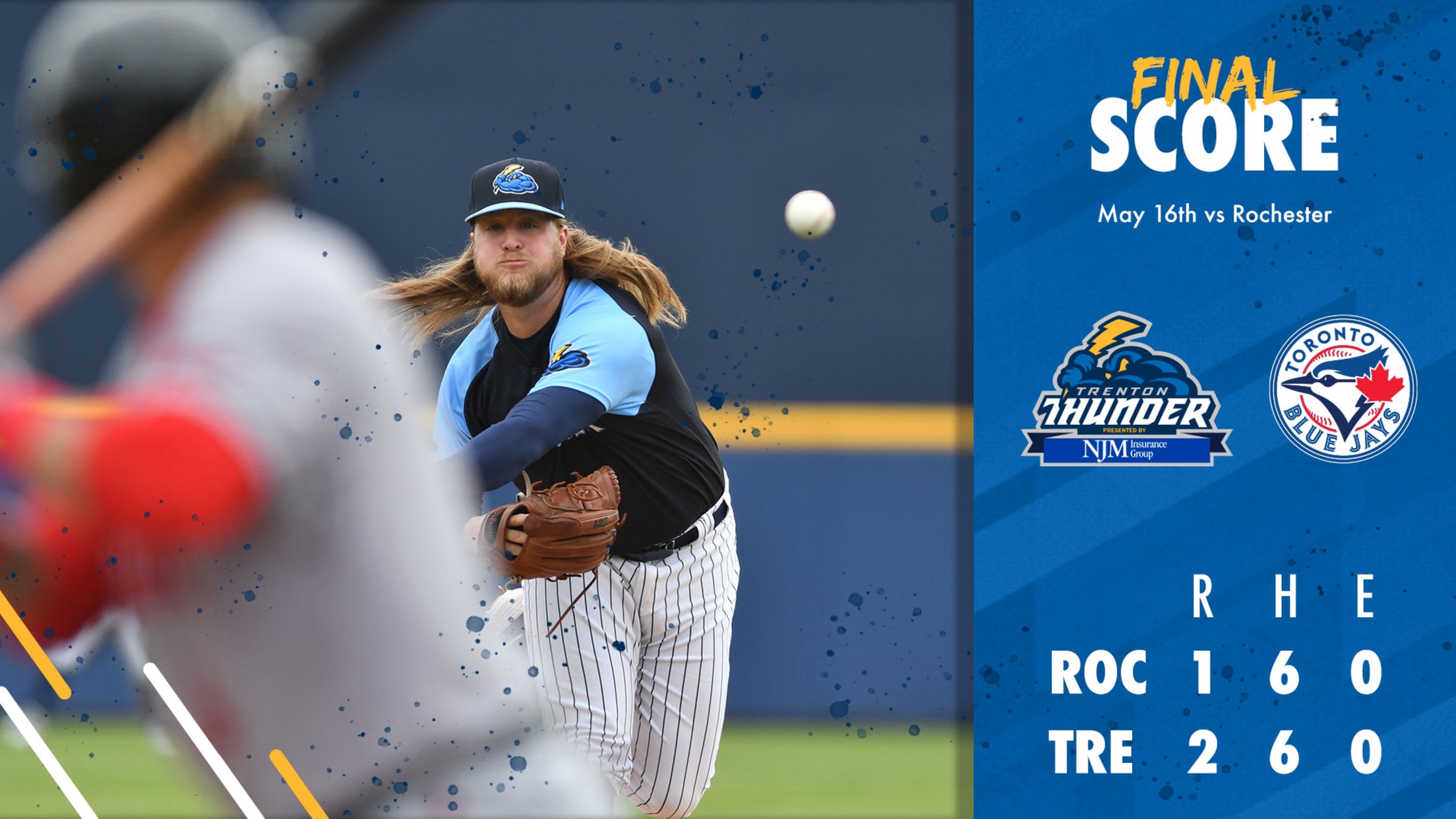 Herrera's seventh inning single gives Bisons fifth straight win
Overton Dazzles in Bisons Fourth Straight Win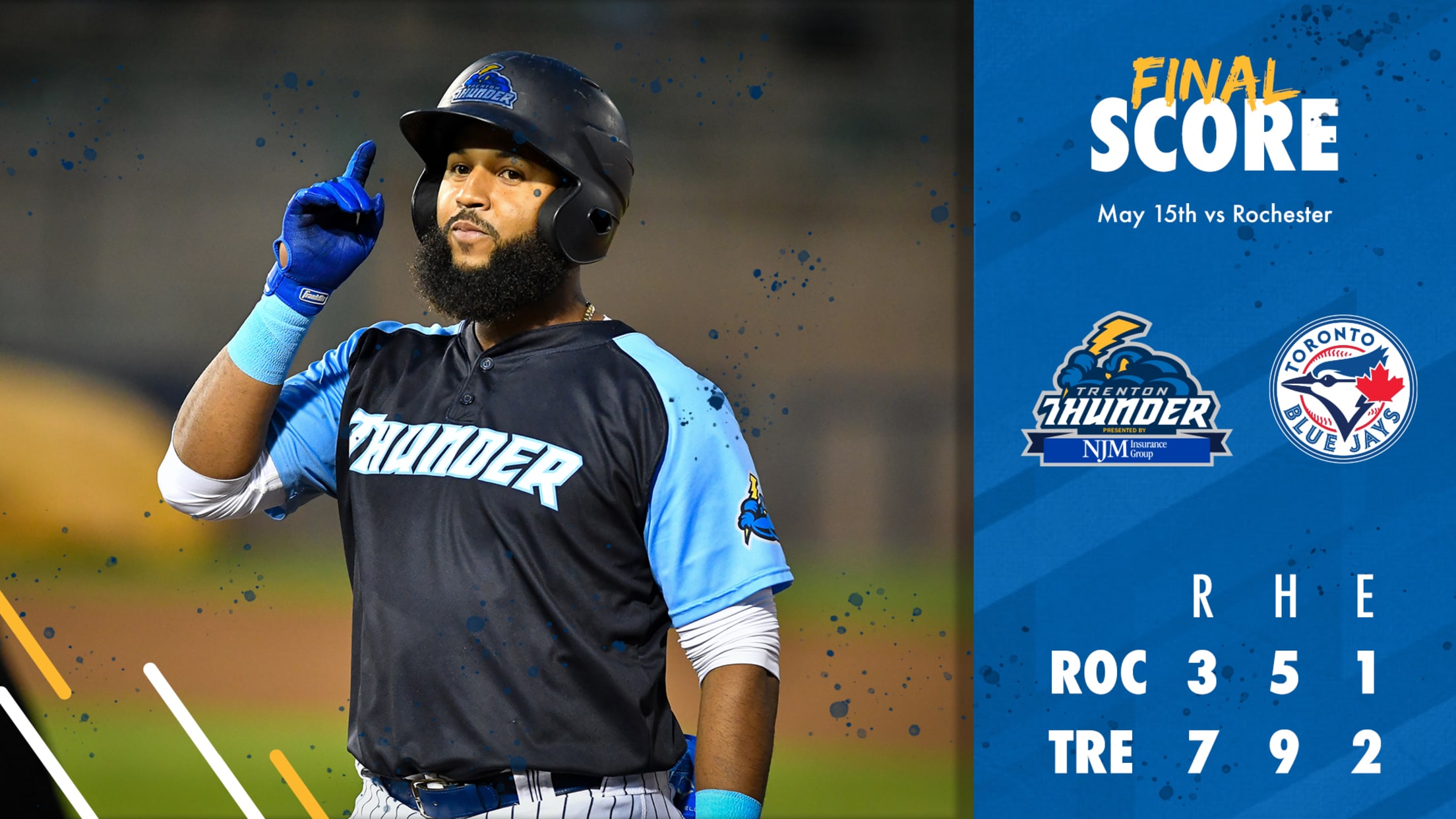 Second straight scoreless start lifts Herd to series win over Red Wings
Birthday Boy Colon Homers in 5-2 Win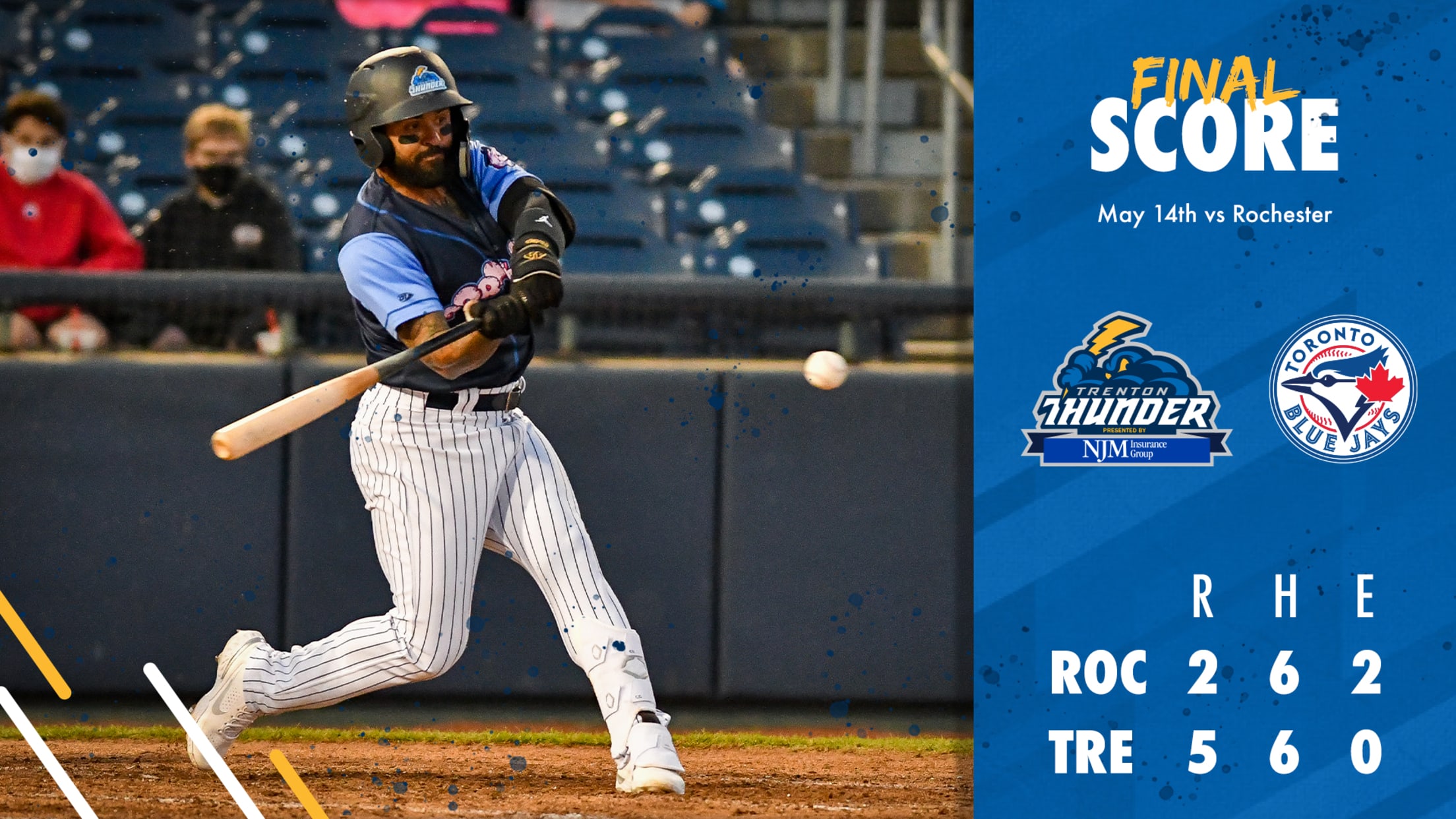 Waguespack whiffs seven in Bisons third straight win against Red Wings
Manoah Wins First Triple-A East Pitcher of the Week Award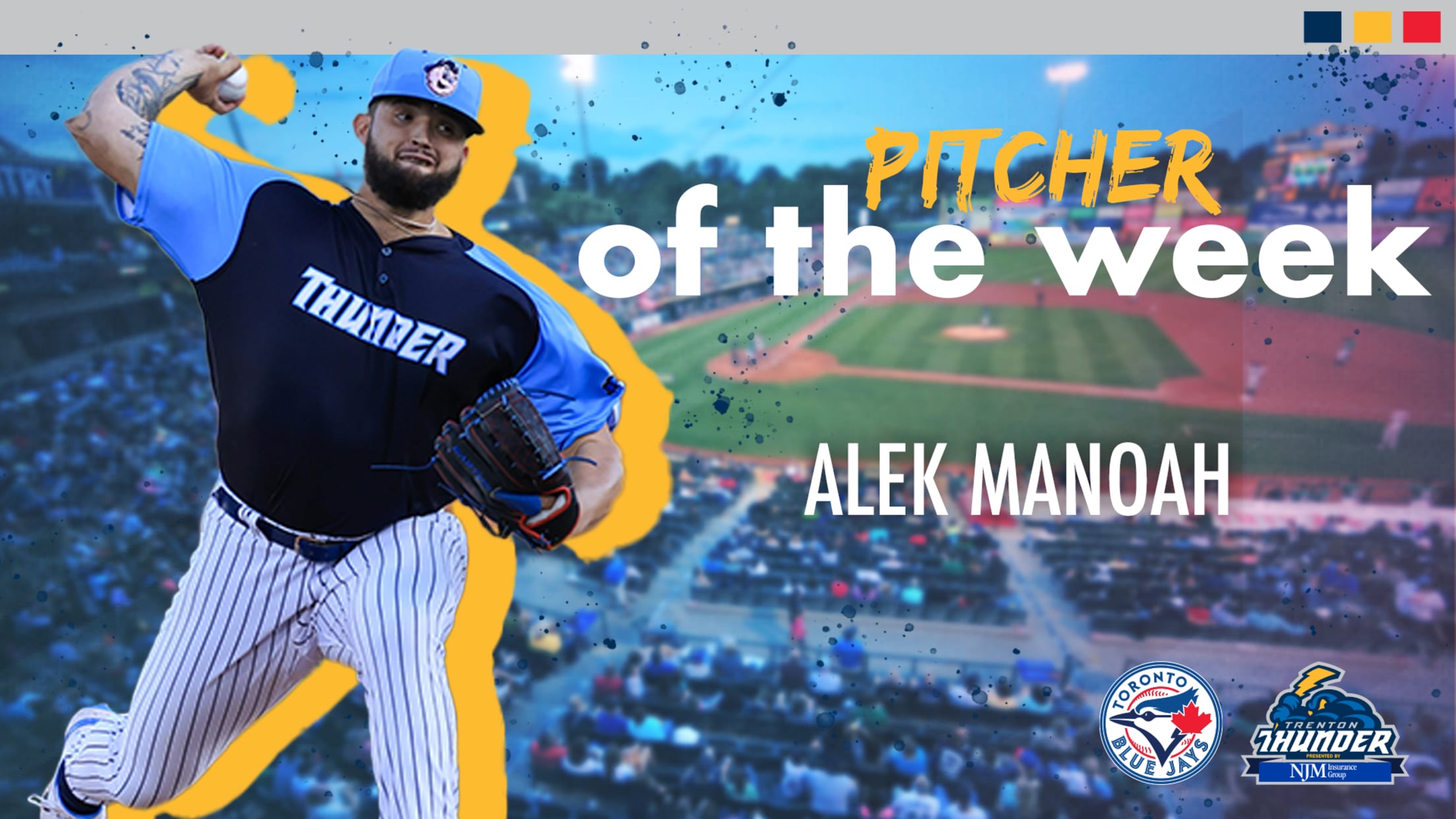 Blue Jays Top-10 prospect leads circuit with 17 strikeouts over 12 scoreless innings
Bisons Hold off Red Wings for Second Straight Win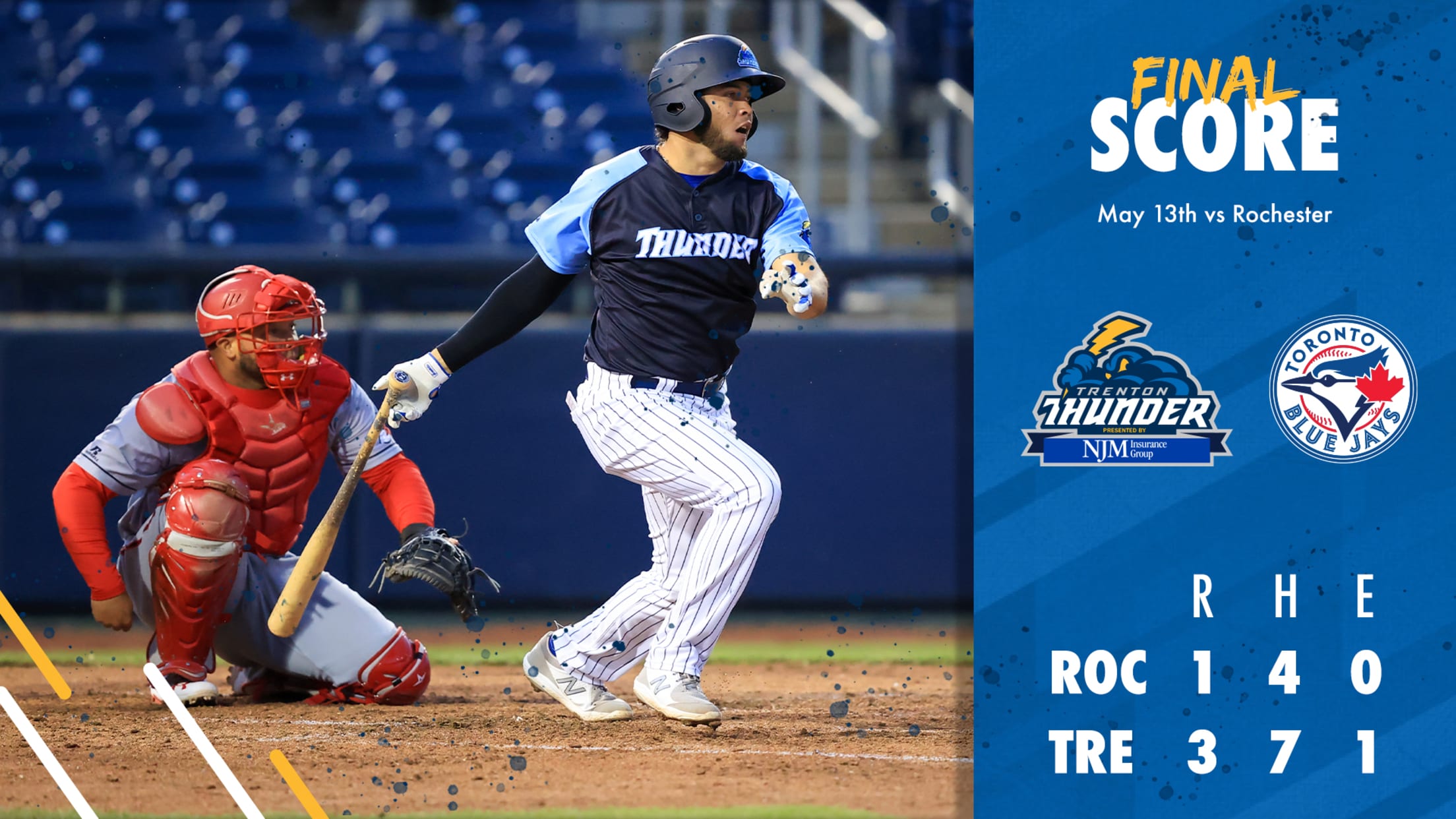 Valera drives in three as Herd pitching delivers once again
Manoah's Second Shutout Evens Series with Red Wings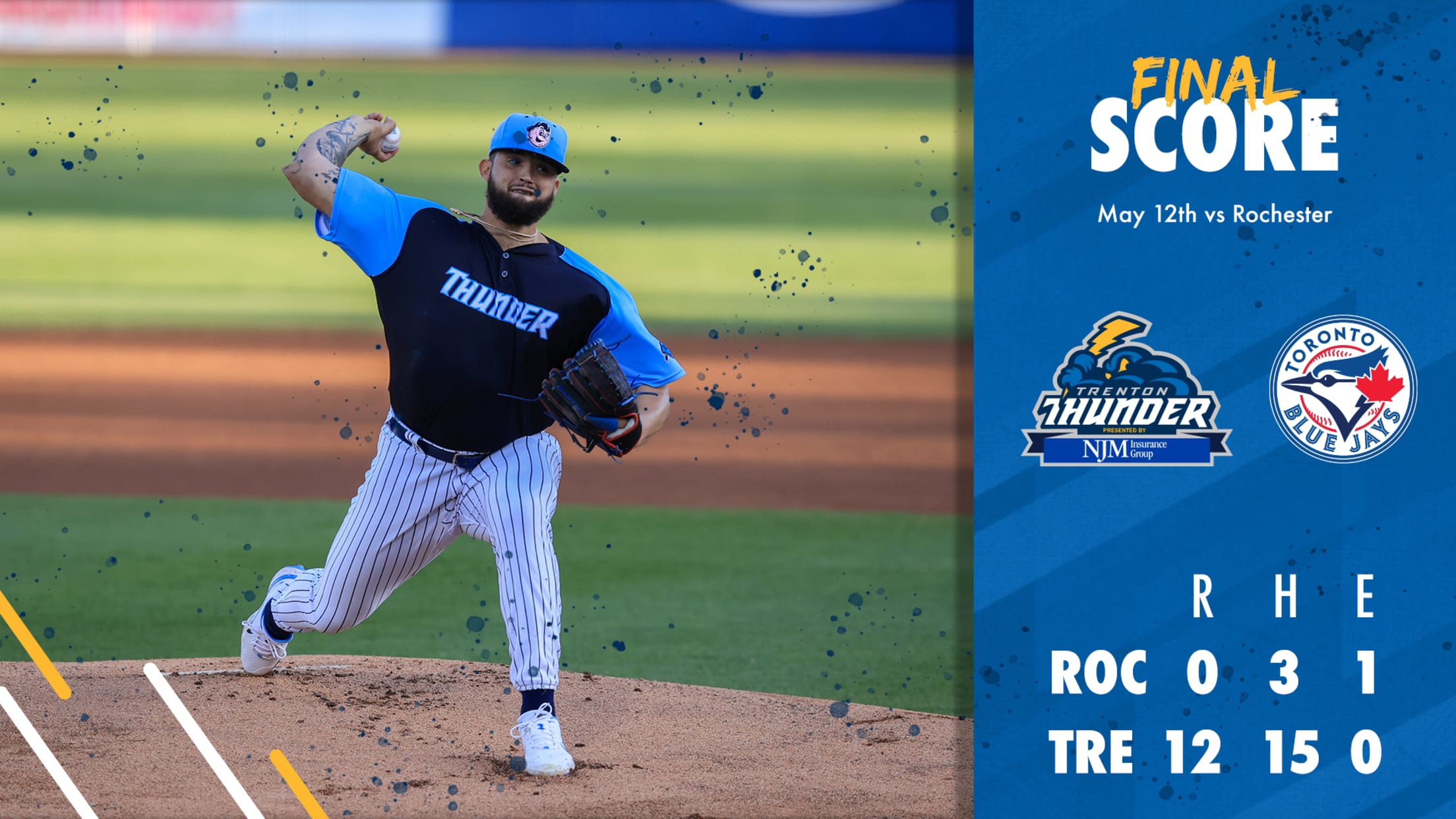 Bisons back him up with 15 hits in 12-0 rout
Red Wings Fight Back to Stun Herd in 10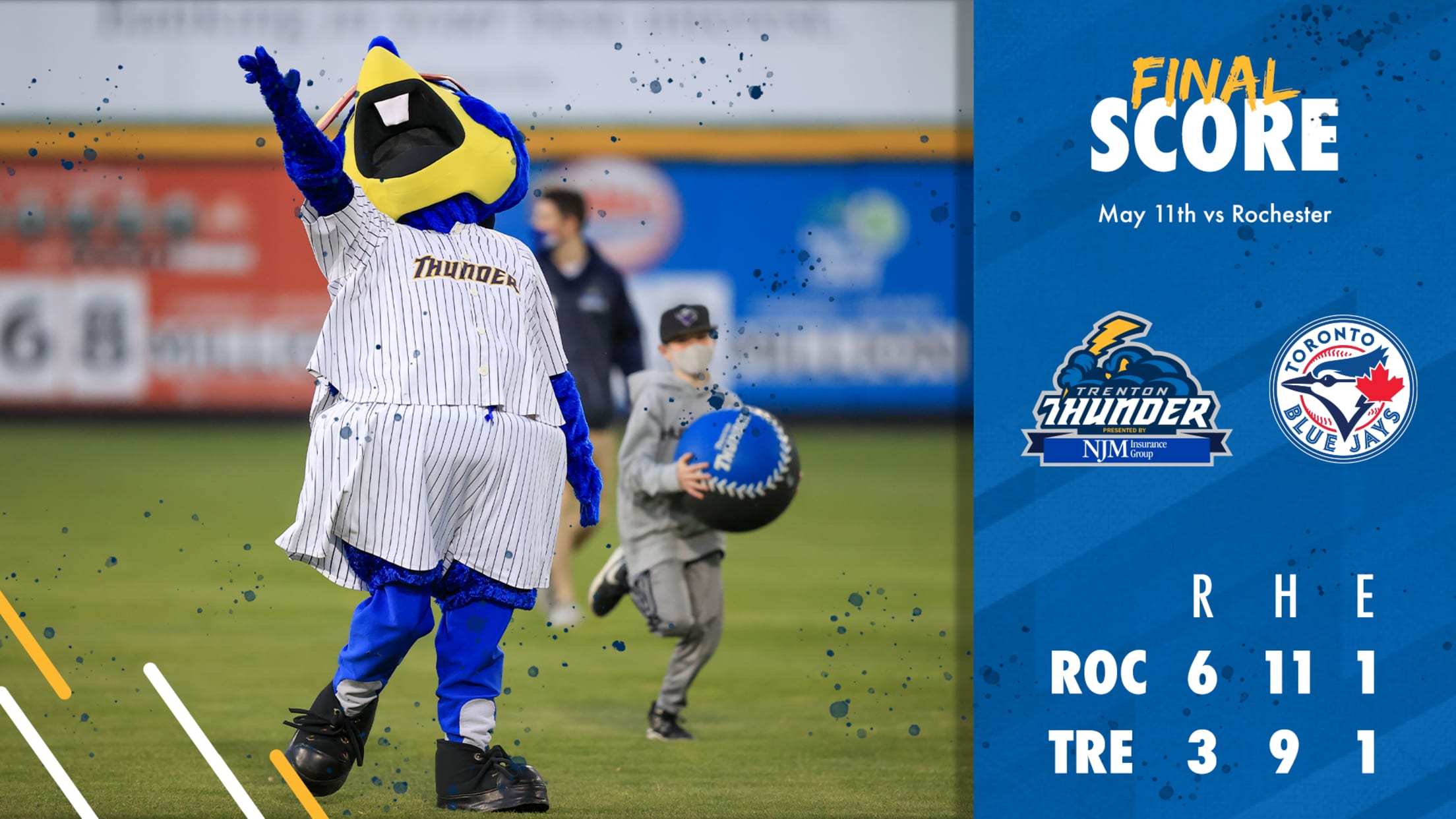 Bisons can't hold early lead after Allgeyer delivers second impressive start
Bisons Prevail in Bullpen Battle 4-1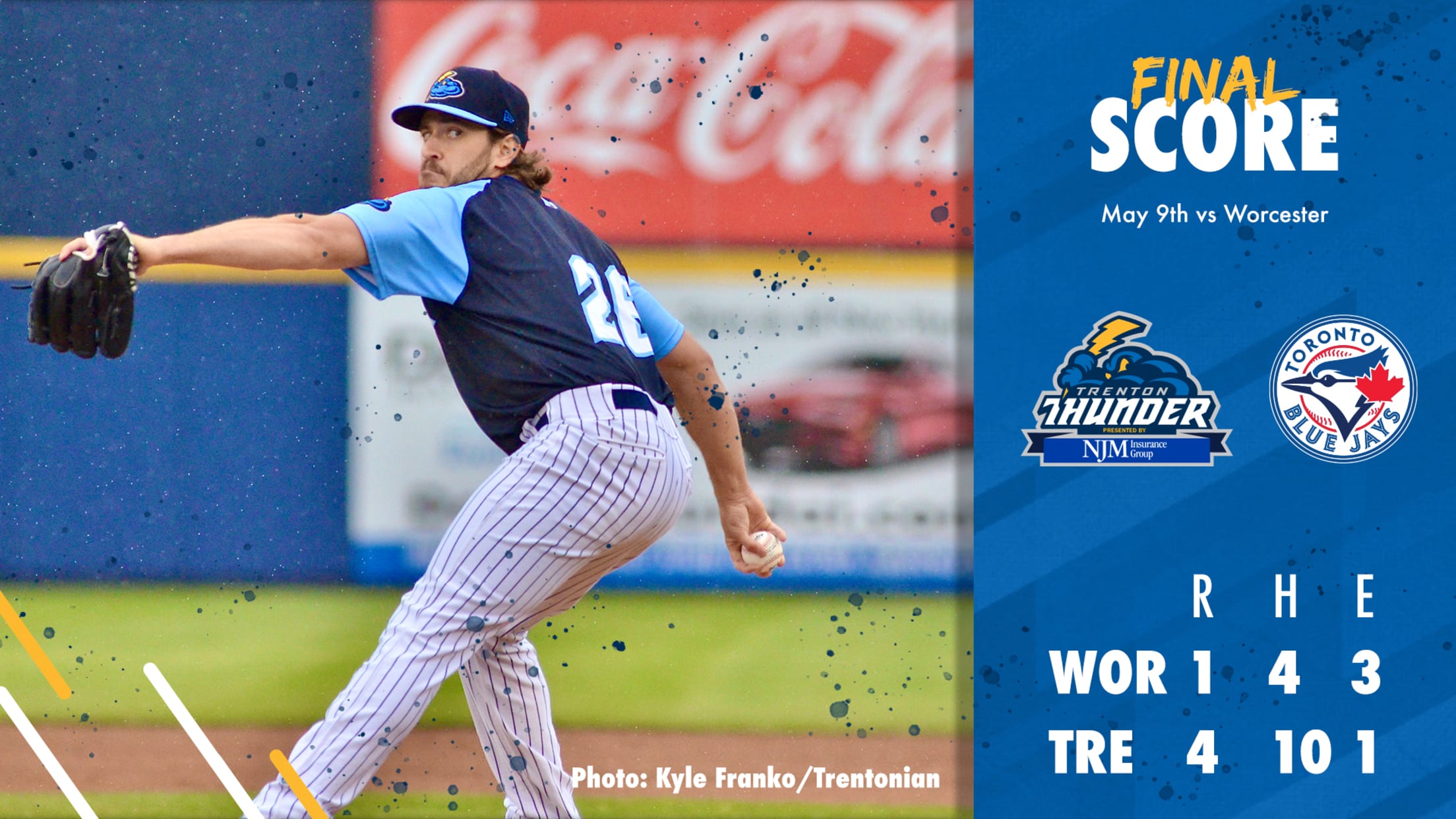 Overton strikes out six and Valera drives in three to take series from Sox