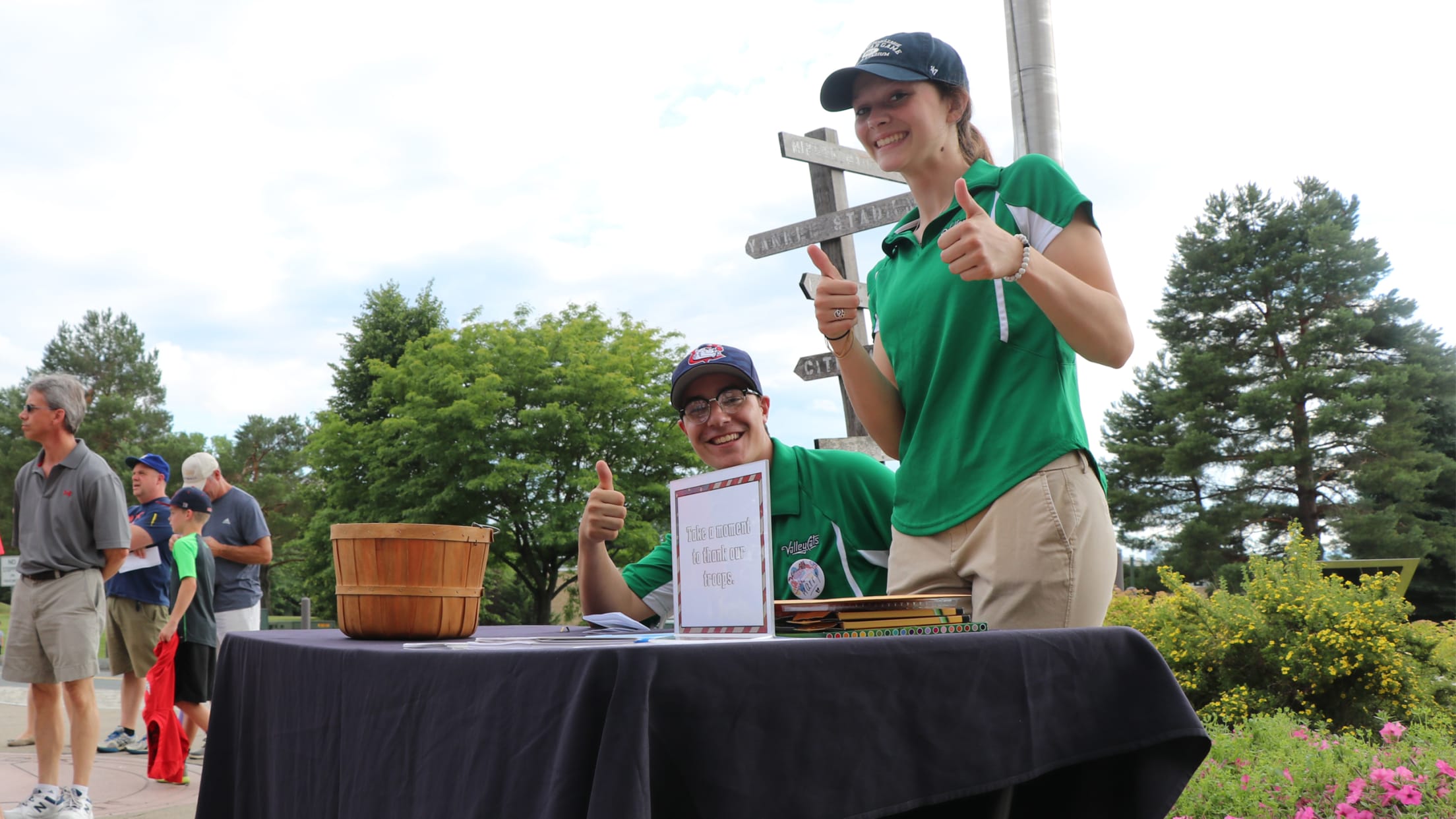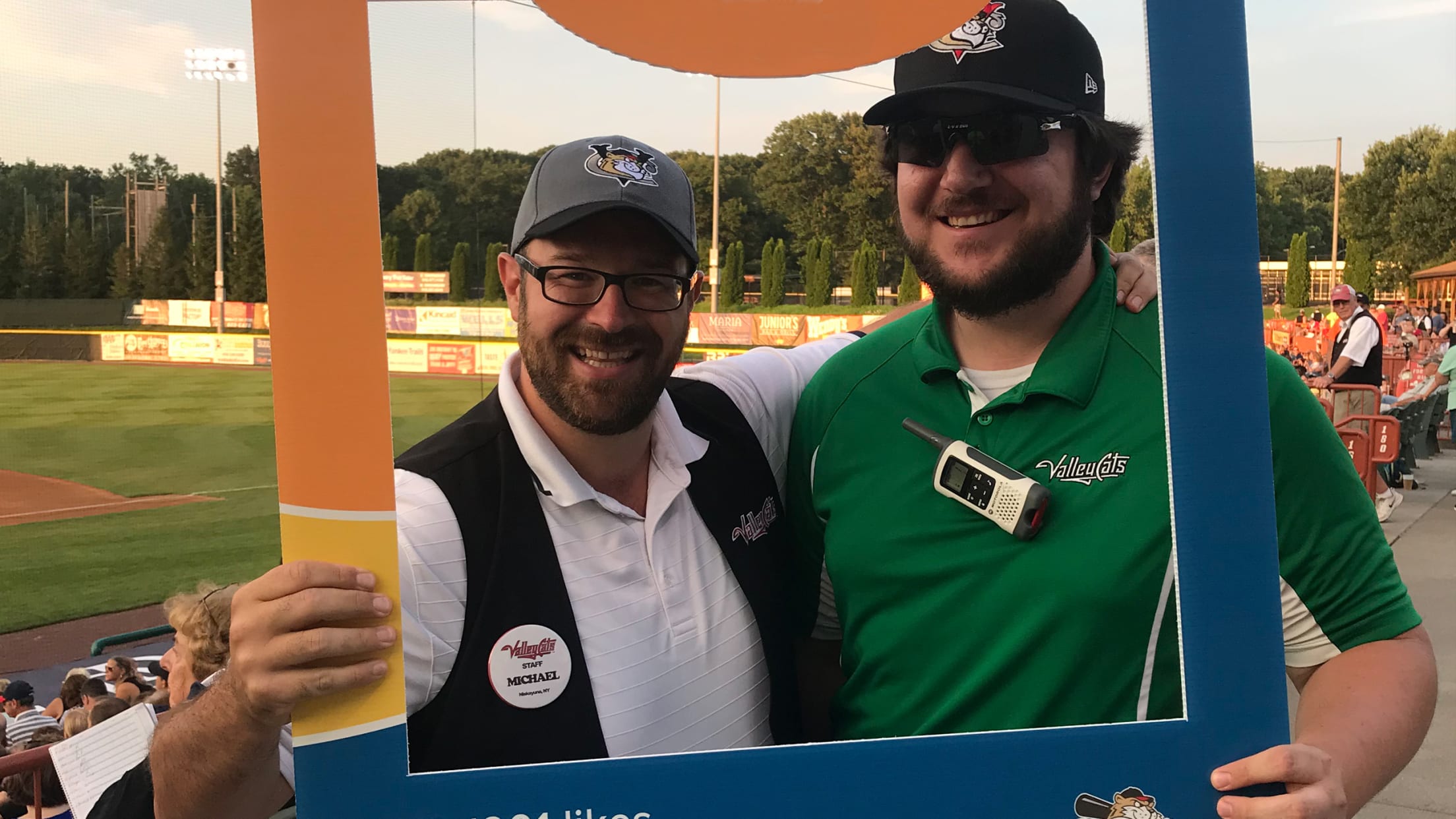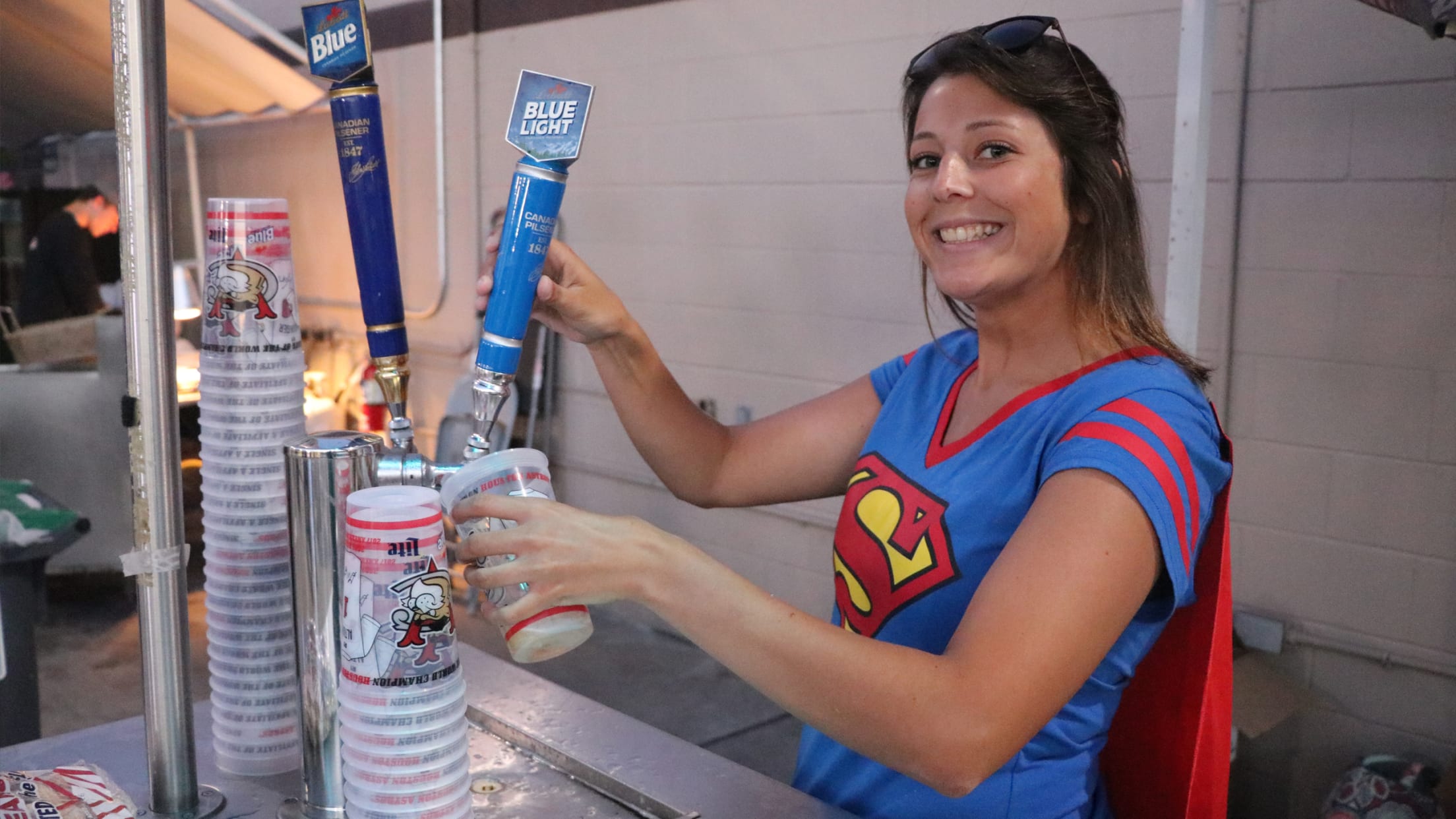 Ballpark Employment
The Tri-City ValleyCats employ hard working, fun-loving employees each season. We pride ourselves on having a friendly staff that is accomodating and helpful. The ValleyCats play 48 home games at Joseph L. Bruno Stadium, located on the campus of Hudson Valley Community College, from the middle of May through the middle of September.
This is a customer service driven industry. All of our positions, whether part of our front of the line staff, or behind the scenes, are held to the highest standard of service. Our mission is to "Create Fans for Life." As a team, we achieve this by ensuring that our service is impeccable, no matter where a fan goes in the ballpark.
Gameday Employment Opportunities by Department
Food & Beverage
Who doesn't love a hot dog at the ballpark? Our Food and Beverage team takes a night at "The Joe" and knocks it out of the park! Exceptional customer service, professionalism, patience, and attention to detail are vital to roles in this department. Although we have classic foods like hot dogs and hamburgers, our dining selections are so much more than your average trip to the ballpark. Whether you like to work with our fans first hand, or offer support to one of our four picnic areas, 14 Kiosks and main concession stands, we can find you the perfect fit in our food and beverage department. To serve alcohol in the ballpark you must be 18+. We have the following openings in our Food & Beverage Department:
Picnic Area Staff Members
Suites Servers
Concession Workers
Kiosk Workers
Cooks
Runners
Stadium Operations
From overseeing parking, to making sure the stadium is in pristine condition, our Stadium Operations staff is an essential key to "The Joe's" success. In these roles, be prepared to stand on your feet for extended periods of time, always be ready to answer questions, and perform the highest level of customer service. We have the following openings in our Stadium Operations Department:
Parking Attendants
Ushers
Fun Zone Staff
Custodial Staff
Box Office
Box office staff members immediately set the tone for the fan experience. All positions within our box office require an organized, detail-oriented, and personable applicant who wants to work with a first class Minor League baseball organization. Whether new or returning, fans look to the box office staff to help them with a variety of different needs. We have the following openings in our box office:
Ticket Seller
Ticket Taker
Will Call Attendant
Merchandise
Our team in SouthPaw's Den makes sure fans have the perfect souvenir to remember their night at the ballpark. Located by the entrance to the stadium, we count on these individuals to showcase and assist fans in purchasing a variety of merchandise. Game day responsibilities involve keeping the store neat and tidy, restocking when necessary and processing transactions for fans. A thorough knowledge of ValleyCats merchandise and its pricing, exceptional use of customer service and hospitality shine through each of our staff members in the Den.
Game Entertainment
In-game entertainment plays a vital role in providing our fans with a memorable experience during their time at "The Joe." We're looking for energetic, personable, fun-loving people to join our team to help energize and entertain our fans on a nightly basis. Openings include:
Promotions Team
Party Patrol
Video Production
How to Apply
You can apply in person at Joseph L. Bruno Stadium, Monday - Friday between 9:00 am - 5:00 pm, or download an application online and mail to:
Tri-City ValleyCats
PO Box 694
Troy, NY 12181