Canadians Announce 2022 Home Game Times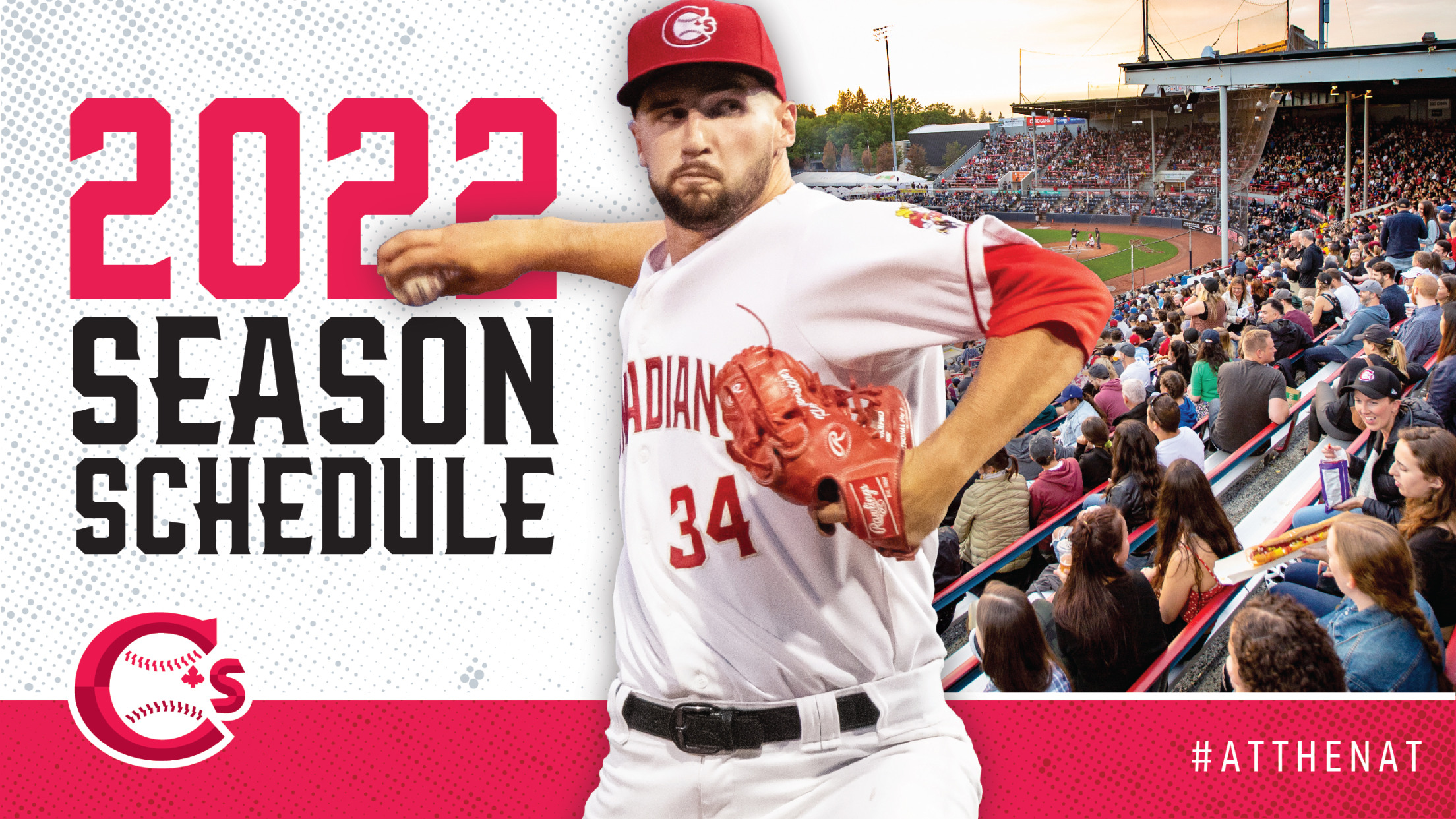 Vancouver, B.C. – The Vancouver Canadians, the Toronto Blue Jays High-A affiliate have announced home game times for the 2022 season. CLICK HERE FOR THE 2022 SCHEDULE! Tuesday through Thursday games will be 7:05 p.m. while Friday and Sunday games will start at 1:05 p.m. New for the 2022 season,
Horwitz, Morris Named High-A West Postseason All-Stars
Vancouver's most consistent performers earn recognition for career-best efforts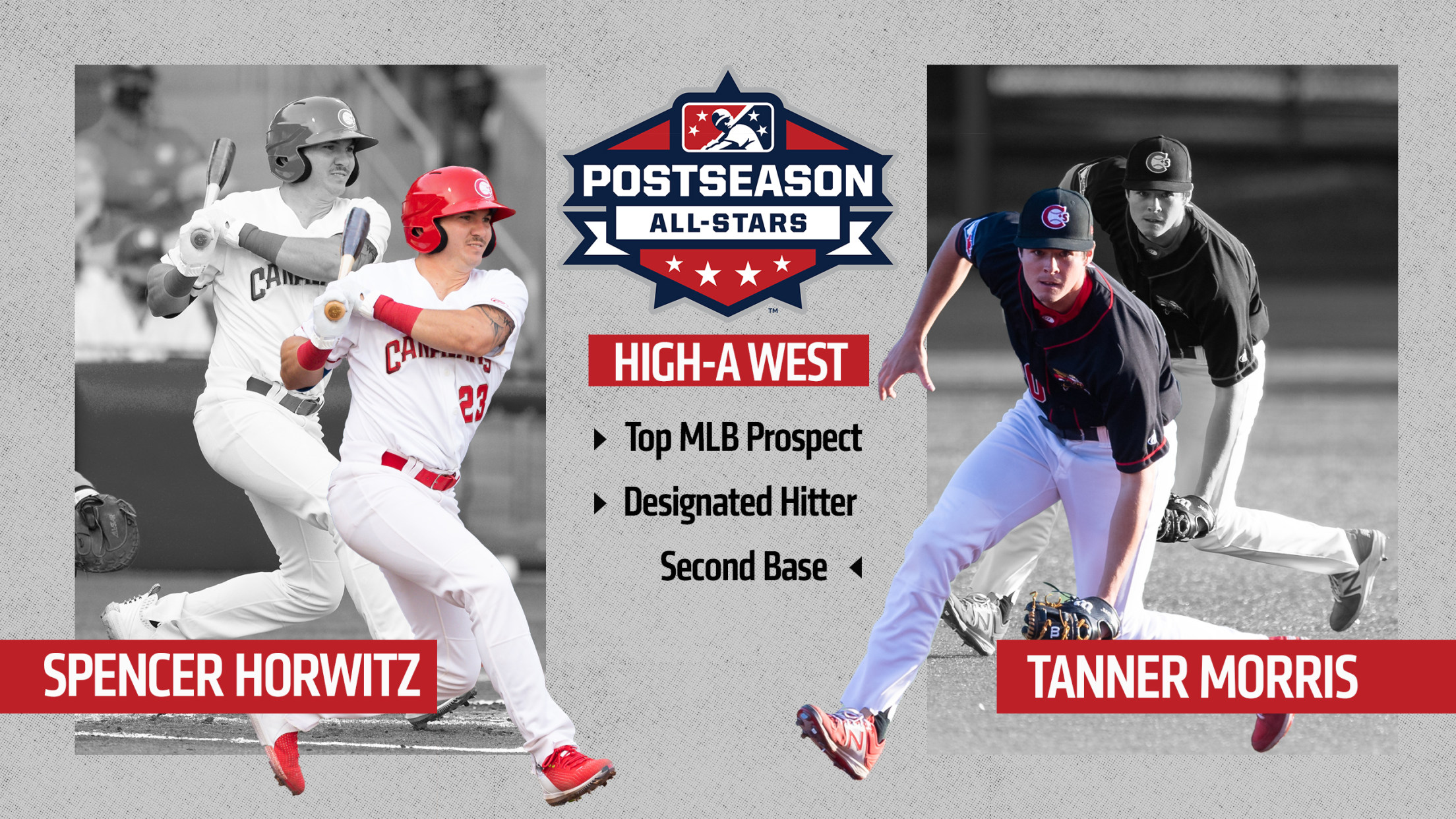 VANCOUVER, BC – Minor League Baseball announced today that Spencer Horwitz (Designated Hitter) and Tanner Morris (Second Base) have been selected as High-A West Postseason All-Stars, while Horwitz earned the distinction as the league's Top MLB Prospect. Horwitz, 23, proved to be the circuit's premier multi-faceted hitter. Not only did
2022 Season Tickets and NatPacks On Sale!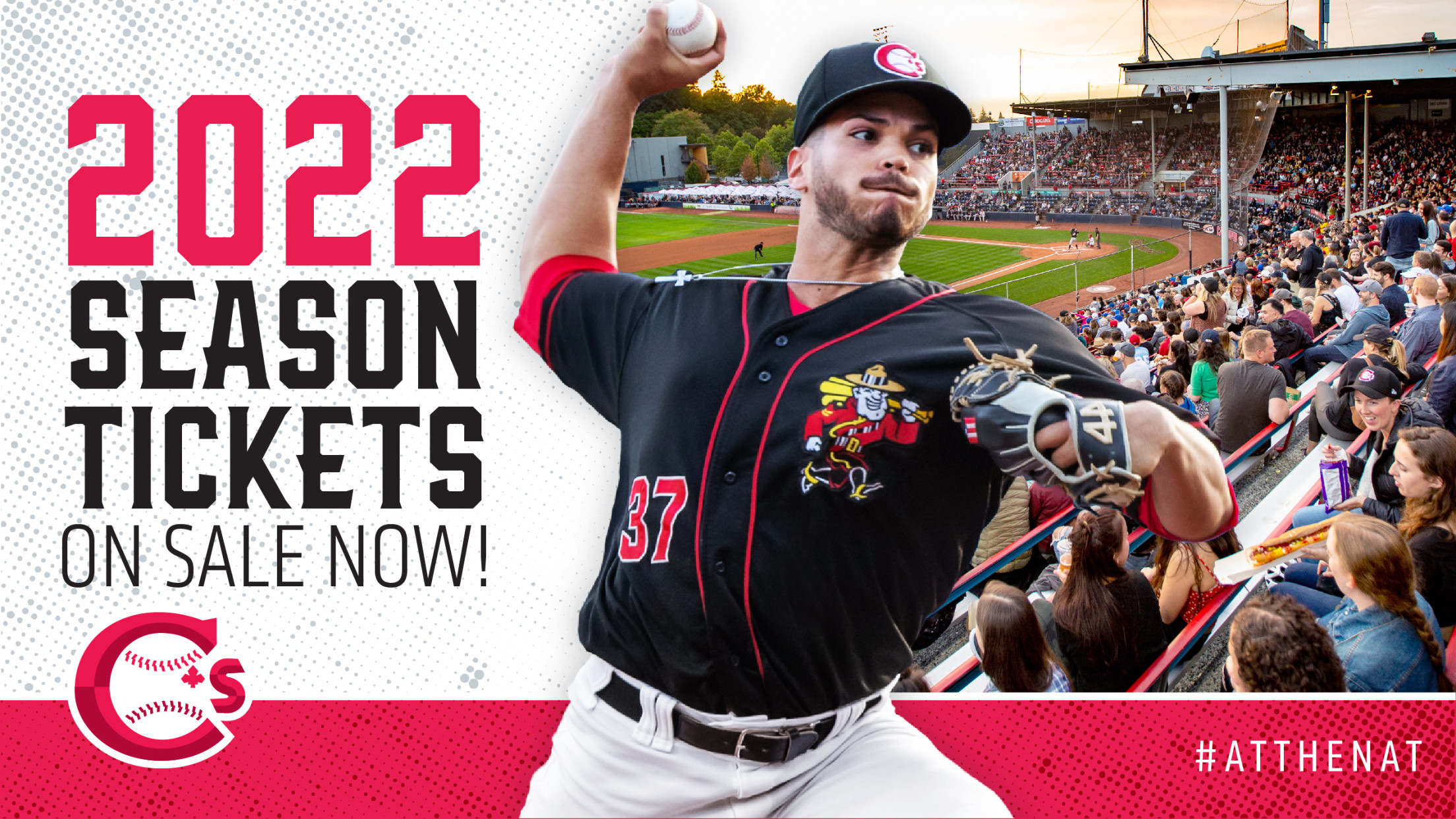 (Nat Bailey Stadium - Vancouver, B.C.) -- The Vancouver Canadians Baseball Club has announced its 2022 Schedule that includes all home and away dates. It features 66 home games at Nat Bailey Stadium as part of a 132-game season slate, headlined by Opening Day on April 19 and Canada Day
Five-Run Fifth Spurs C's To Win In Season Finale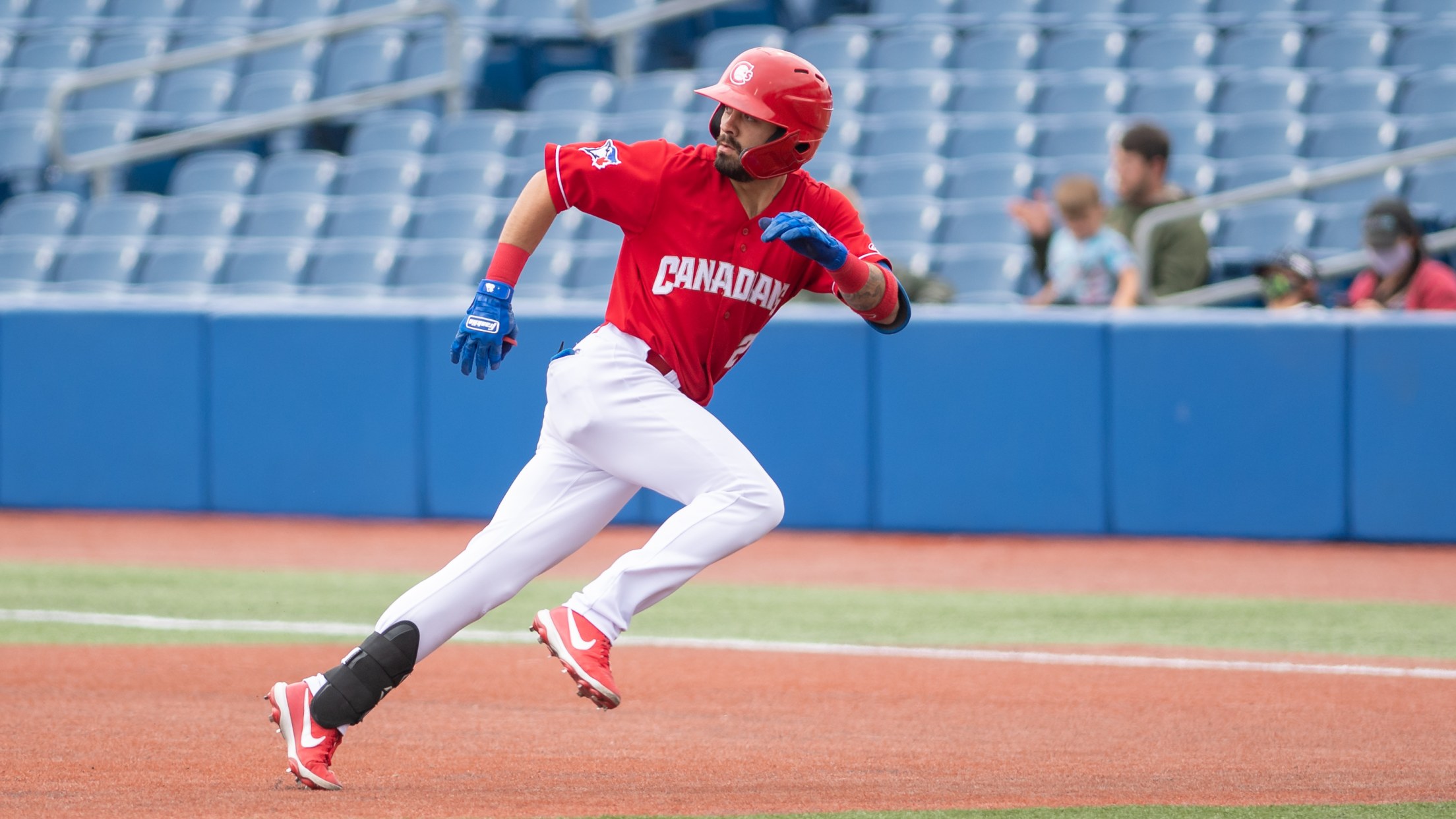 HILLSBORO, OR – A five-run fifth was the difference in an 8-2 win for the Vancouver Canadians over the Hillsboro Hops (Diamondbacks) on Sunday afternoon at Ron Tonkin Field in the final game of the 2021 season. Knotted 2-2 after four and a half, the C's erupted for five runs
Canadians Rained Out On Saturday 
Inclement weather cancels game against Hops, C's to finish season on Sunday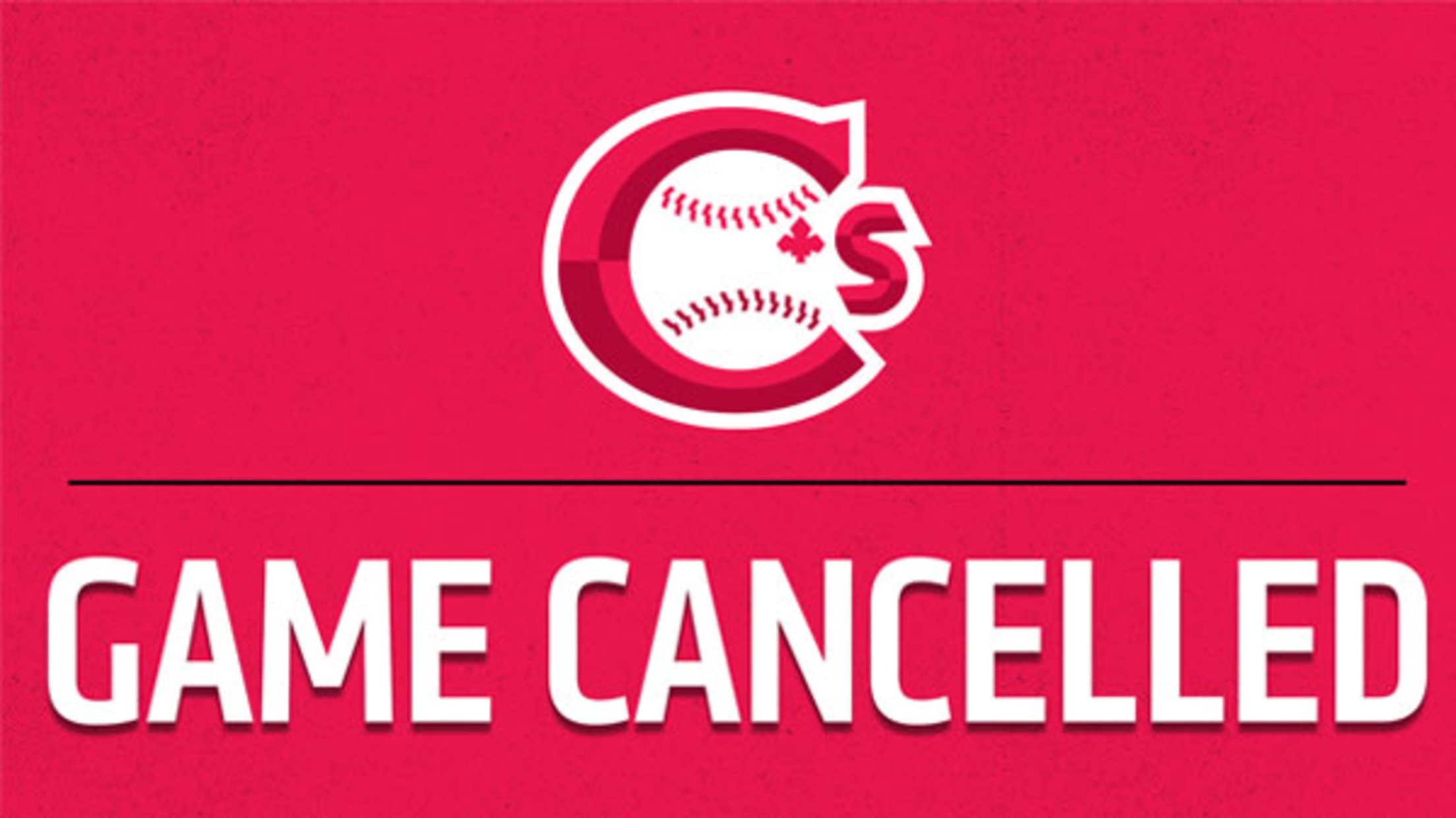 HILLSBORO, OR - Tonight's game between the Vancouver Canadians and the Hillsboro Hops (Diamondbacks) scheduled for 7:05pm has been cancelled due to inclement weather in the area. Tickets for Saturday's game can be exchanged for tomorrow's (Sunday) game, which is still scheduled to begin at 1:05 p.m. Ticket exchanges can
Another Late Surge Comes Up Just Short For C's
Vancouver led early, fell behind then rallied in the ninth before losing 4-2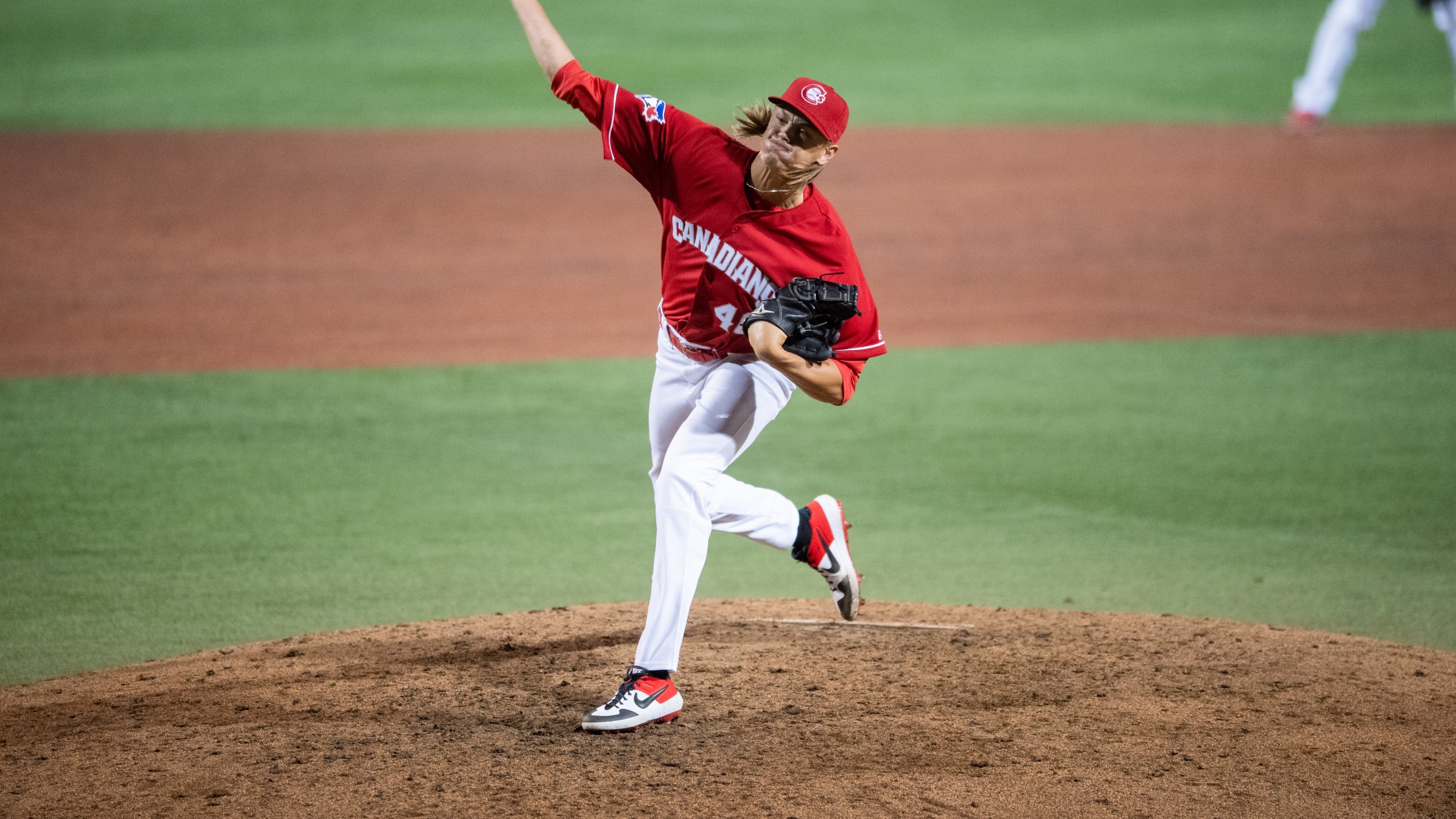 HILLSBORO, OR – The Vancouver Canadians brought the winning run to the plate in the ninth inning but fell 4-2 to the Hillsboro Hops (Diamondbacks) at Ron Tonkin Field on Friday night. Down 4-2 after eight, consecutive walks started the bottom of the ninth. A pitching change brought on Liu
C's On Wrong End Of Back-And-Forth Battle
Hillsboro plates four in the eighth, beats C's 7-3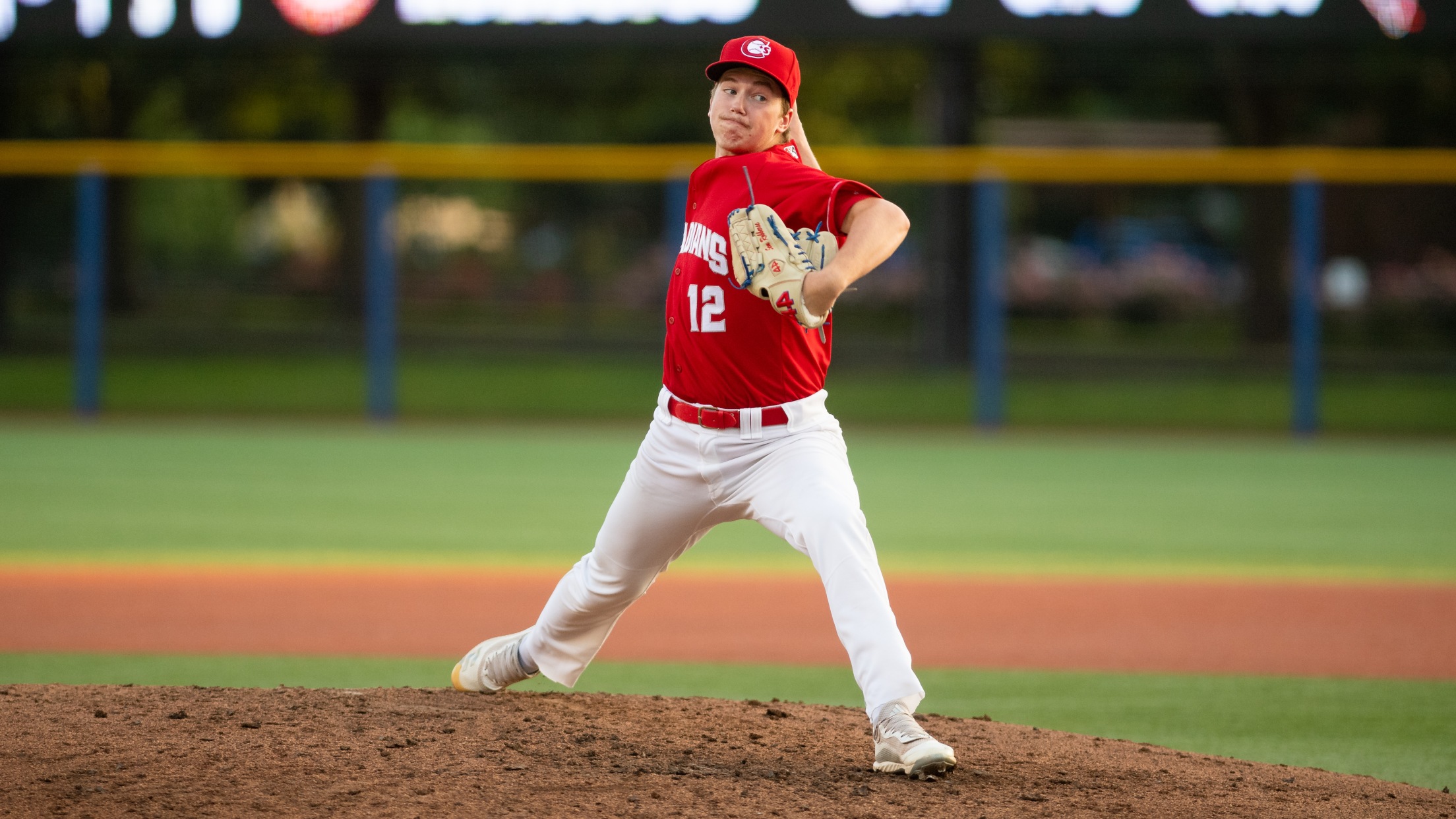 HILLSBORO, OR – The Vancouver Canadians twice rallied to tie the game but it wasn't enough in a 7-3 loss to the Hillsboro Hops (Diamondbacks) Thursday night at Ron Tonkin Field. Hillsboro struck first for two runs in the top of the fourth. A single and an RBI double started
Late Rally Falls Short In C's Loss
Vancouver strands tying and winning runs on base in 3-2 defeat against Hops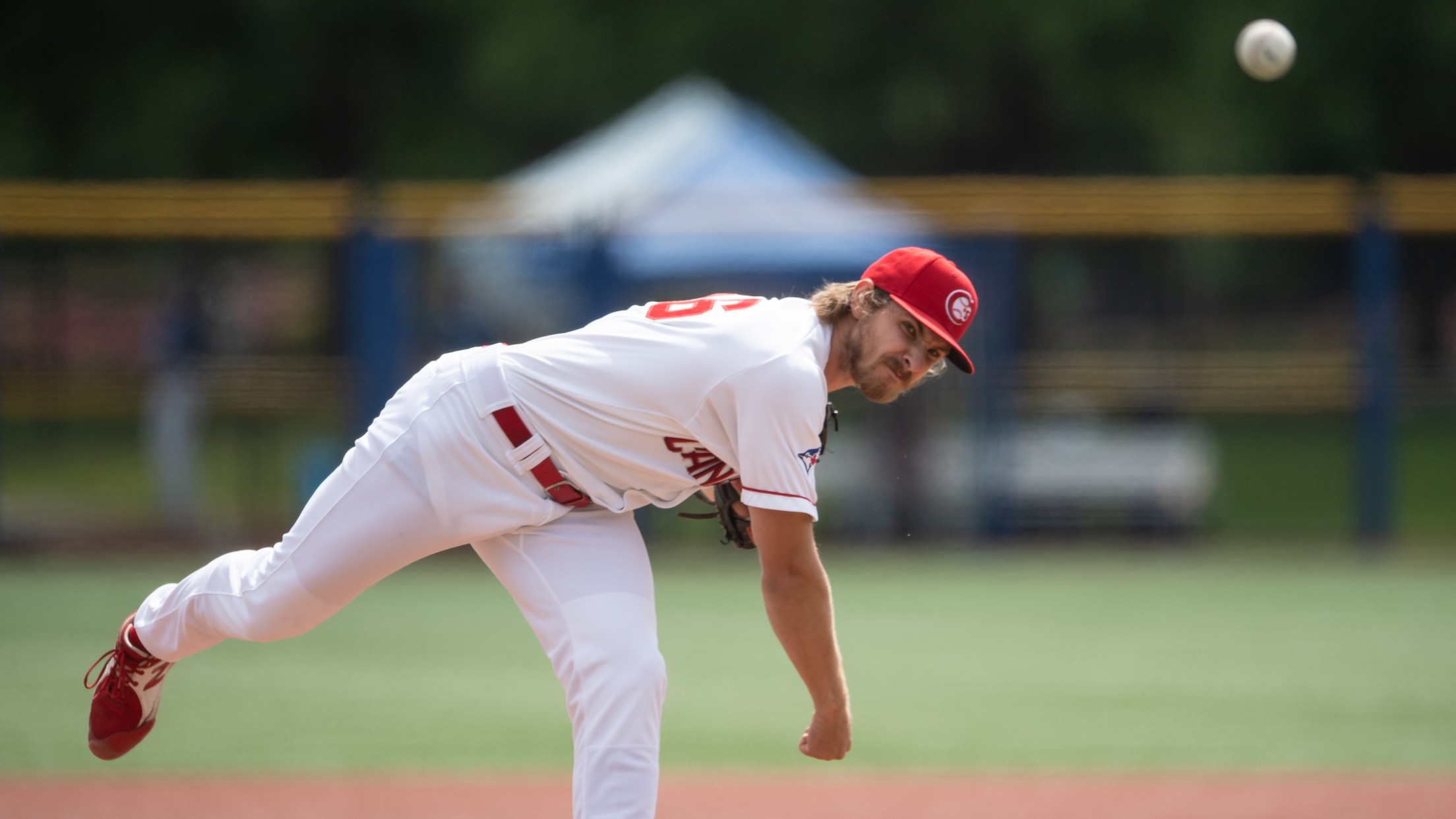 HILLSBORO, OR – A three-run inning proved to be the difference as the Vancouver Canadians dropped their second consecutive game to the Hillsboro Hops (Diamondbacks) 3-1 on Wednesday night at Ron Tonkin Field. Trailing 3-1 to start the bottom of the ninth, Eric Rivera singled to right field then went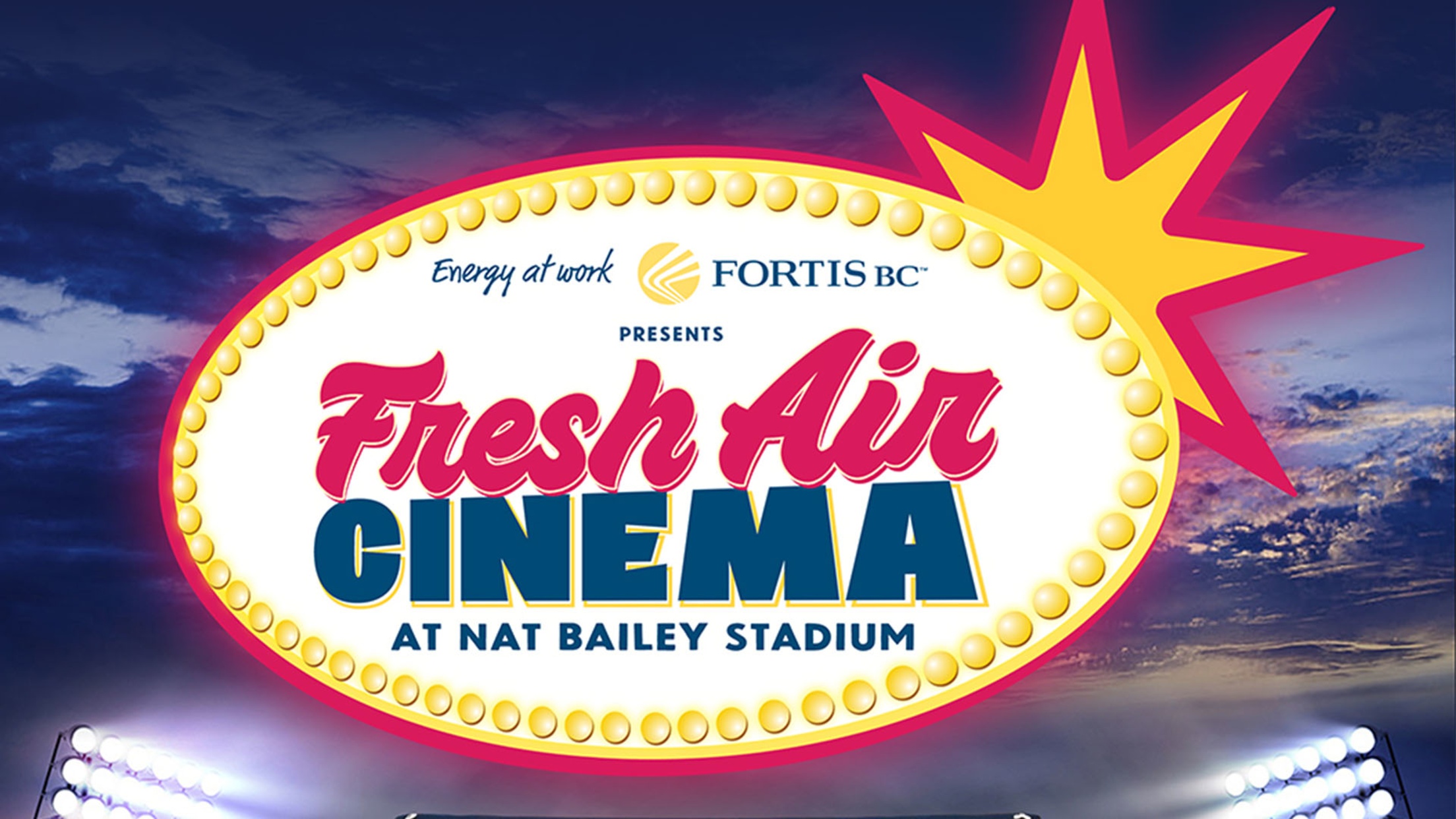 VANCOUVER, B.C. -- Three outdoor movies will be shown at Nat Bailey Stadium this month, with entry by donation (suggested donation is $10 per person). All donations will go towards the Vancouver Canadians Baseball Foundation. The events are being put on by outdoor movie company Fresh Air Cinema, in collaboration
Hops Foil C's In Final Series Opener
Kloffenstein perfect in four of six but four-run inning proves fatal in 7-4 loss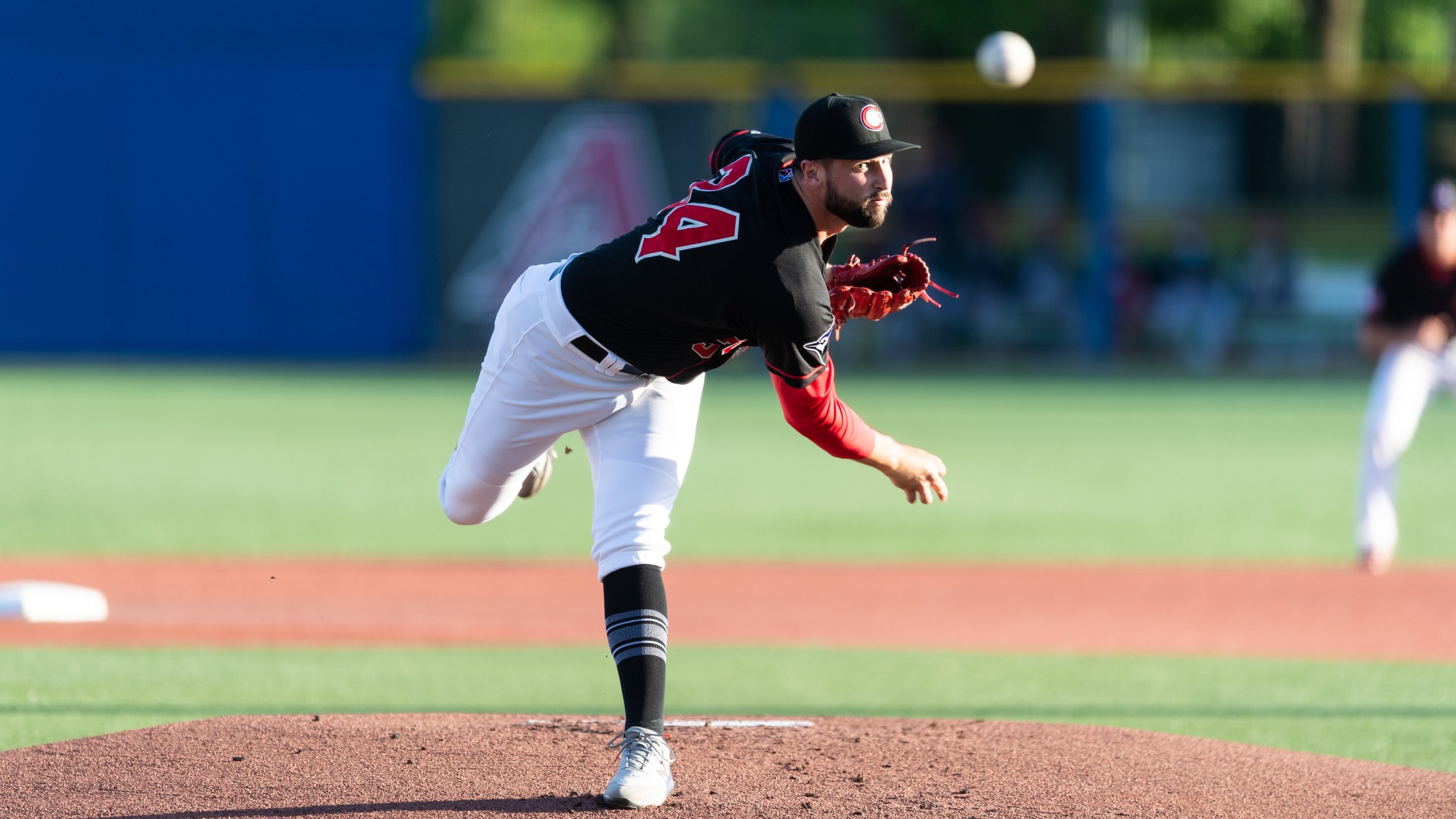 HILLSBORO, OR – The Vancouver Canadians were defeated by the Hillsboro Hops (Diamondbacks) 7-4 Tuesday night at Ron Tonkin Field. The Hops took the lead for good with four runs in the top of the fourth. Starter Adam Kloffenstein (L, 7-7) was perfect for his first three innings before a
C's Announce Preliminary 2022 Schedule
Vancouver to host 66 games at The Nat next year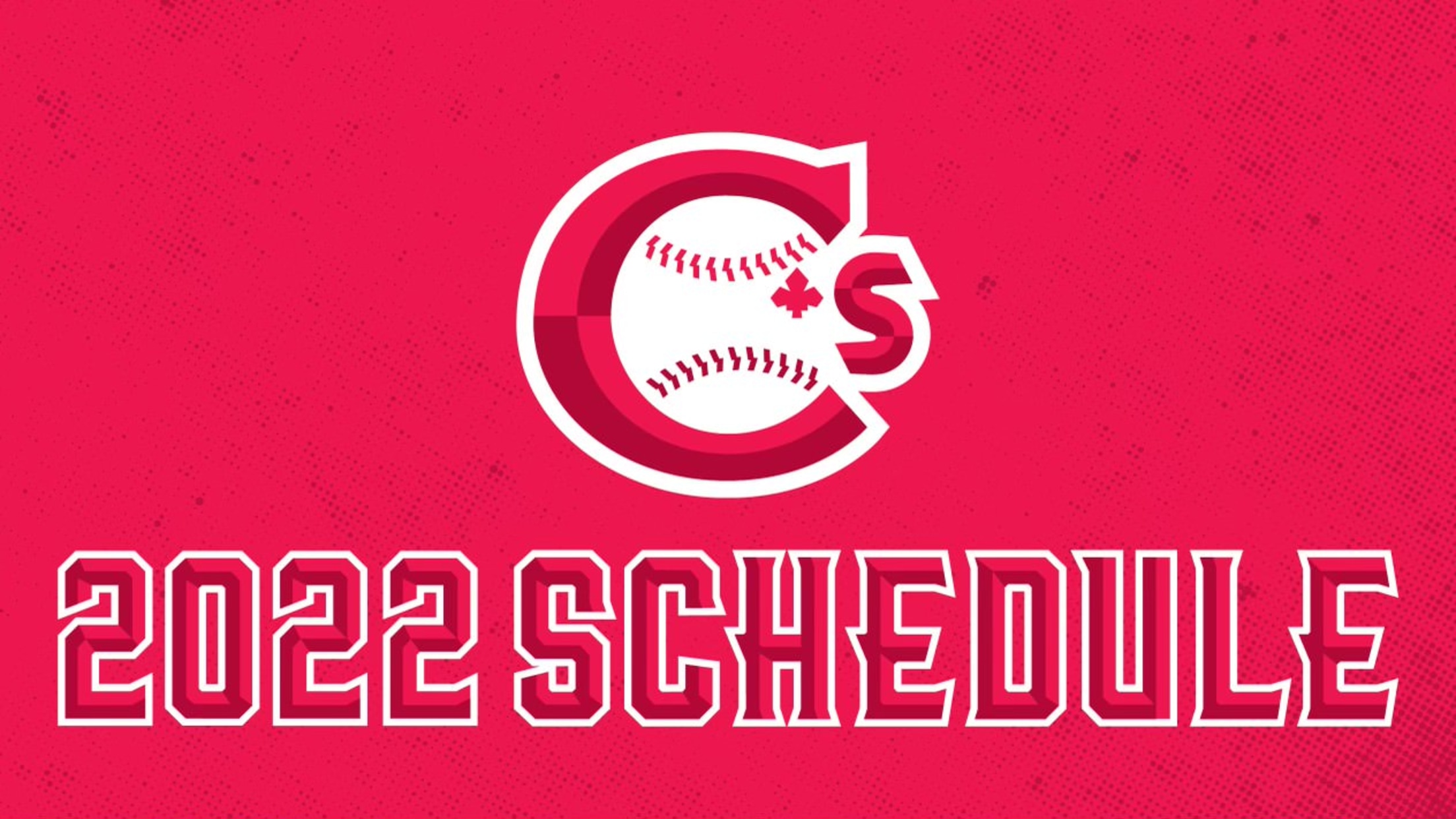 VANCOUVER, BC – The Vancouver Canadians have released the preliminary 2022 schedule. It features 66 home games at Nat Bailey Stadium as part of a 132-game season slate, headlined by Opening Day on April 19 and Canada Day on July 1. Major League Baseball has once again determined a format
Phil Clarke Goes Back-To-Back as High-A West Player of the Week
Career-high eight RBI on September 9 highlights another impressive series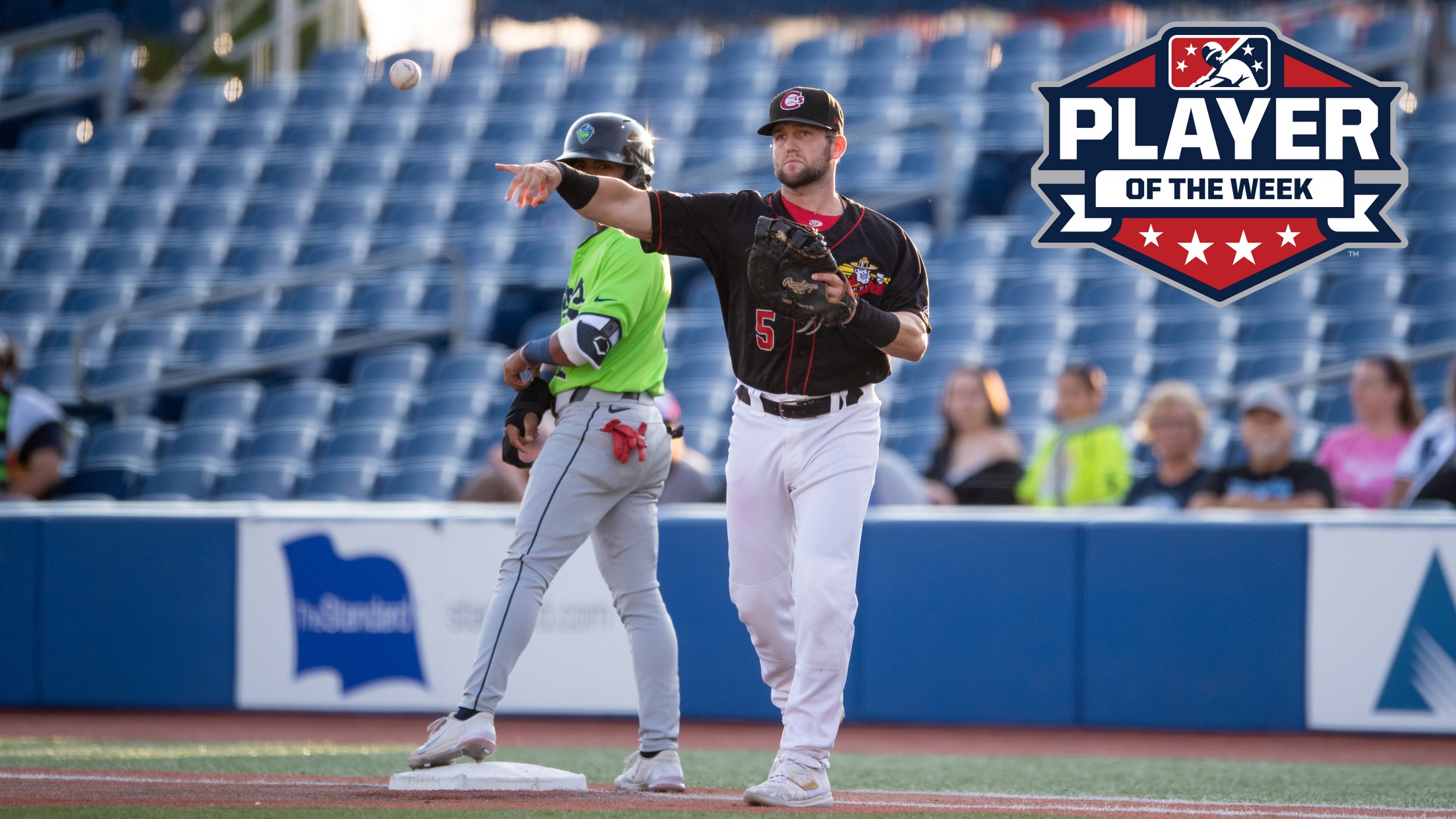 HILLSBORO, OR – Minor League Baseball announced today that Vancouver Canadians catcher Phil Clarke has been named the High-A West Player of the Week for September 7-12 after earning the distinction last week as well. He becomes the first player in the league to win the award in consecutive weeks
Lantigua's Two Homers Earn C's Series Split
Canadians explode for seven-run fifth to beat Spokane 8-4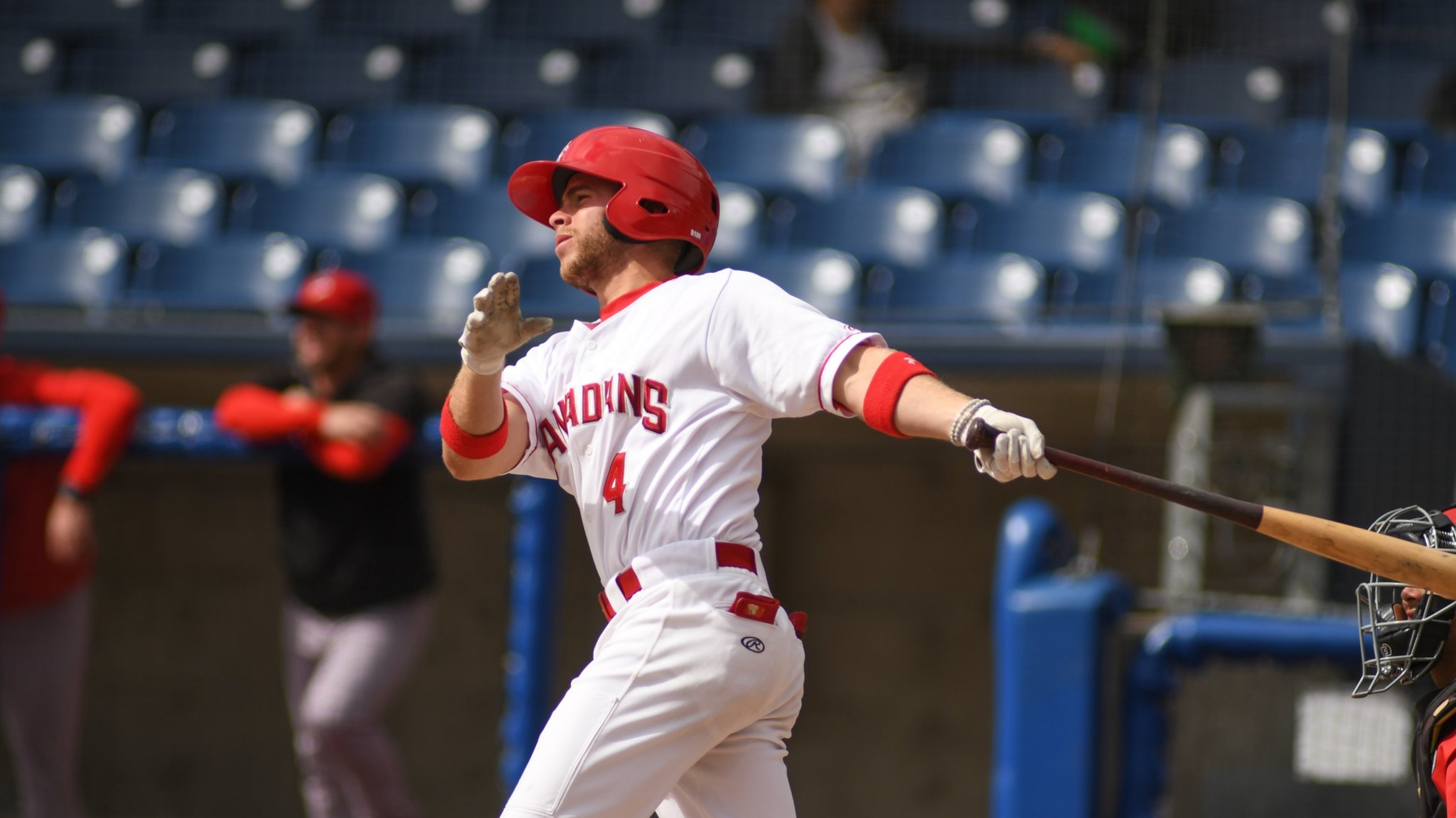 HILLSBORO, OR – Rafael Lantigua homered twice to lead the Vancouver Canadians to an 8-4 win over the Spokane Indians (Rockies) on Sunday afternoon at Ron Tonkin Field. Lantigua's second blast proved to be the spark the C's needed. After he went deep in the third to turn a two-run
Walks Become Woe For C's In Defeat
Vancouver issues season-high 13 free passes in 12-1 drubbing versus Spokane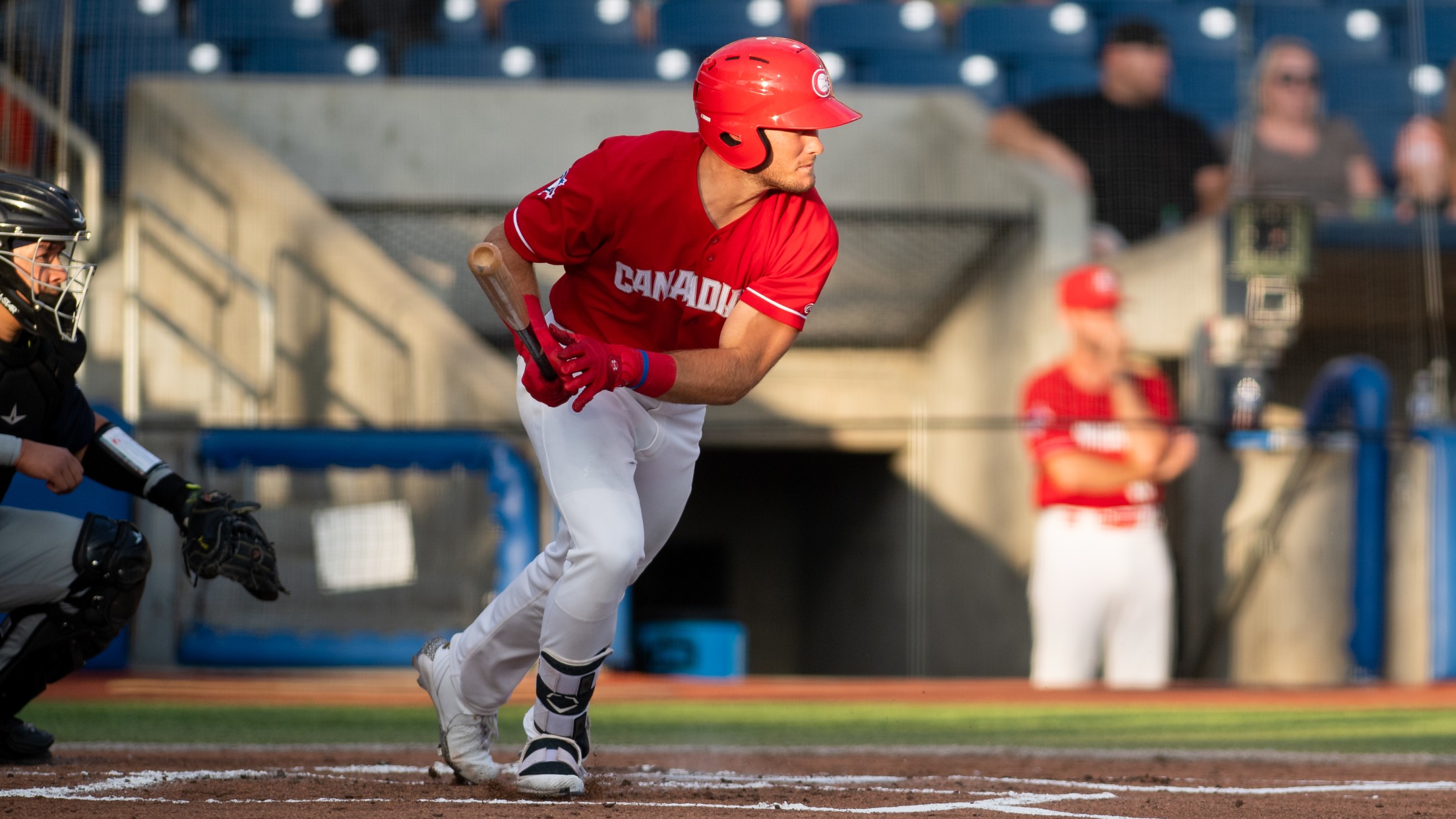 HILLSBORO, OR – The Vancouver Canadians were stifled in a 12-1 loss against the Spokane Indians (Rockies) Saturday night at Ron Tonkin Field. The Indians scored two in the third, six in the fourth, two in the fifth and two in the ninth to lead wire-to-wire. Vancouver didn't help their
C's Outdueled In Friday Night Loss
Spokane's Kilkenny baffles into the 8th, Vancouver falls 4-1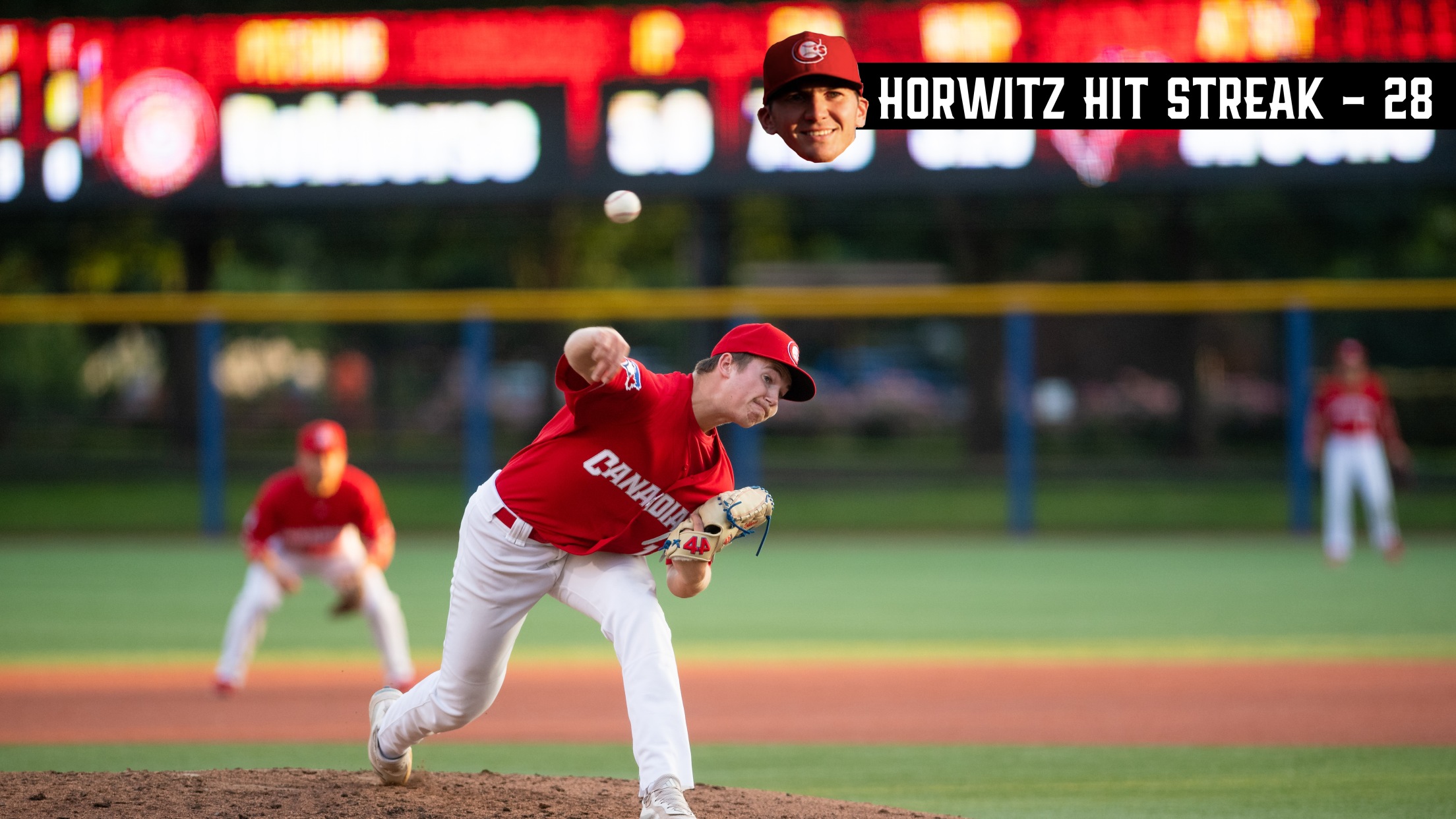 HILLSBORO, OR – The Vancouver Canadians fell to the Spokane Indians (Rockies) 4-1 Friday night at Ron Tonkin Field. Spokane led 2-0 after scoring single runs in the third and sixth, but starter Sem Robberse (L, 0-3) was otherwise solid in the sixth start of his High-A career. The 19-year-old
New League Record Established In Lopsided Win
Horwitz extends hitting streak to 27 games, Clarke plates 8 in 14-5 romp over Spokane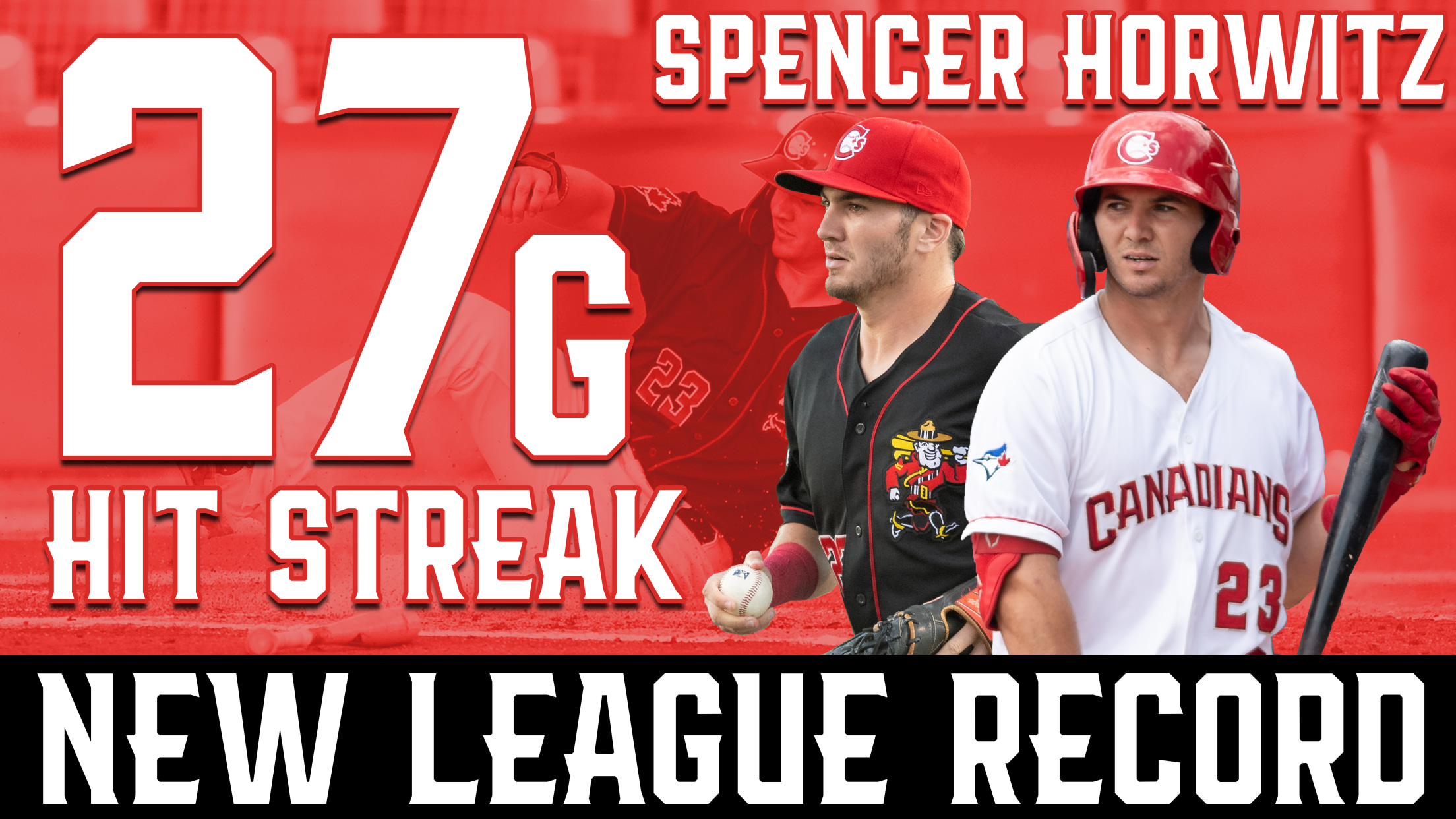 HILLSBORO, OR – Spencer Horwitz established a new league record by extending his hitting streak to 27 games and Phil Clarke drove in a franchise-best eight RBI to lead the Vancouver Canadians to a 14-5 win over the Spokane Indians (Rockies) Thursday night at Ron Tonkin Field. Horwitz made history
Horwitz's Historic Night Highlights C's Win
Vancouver first baseman matches league record by extending hitting streak to 26 games
HILLSBORO, OR – Spencer Horwitz matched a record that stood for 59 years in an 11-5 comeback win for the Vancouver Canadians over the Spokane Indians (Rockies) at Ron Tonkin Field. Horwitz wasted no time making history. He laced the first pitch of his first at-bat into centerfield for a
Early Lead Fizzles In Loss To Spokane
Vancouver up 2-0 early but four-run third spoils advantage in 5-4 defeat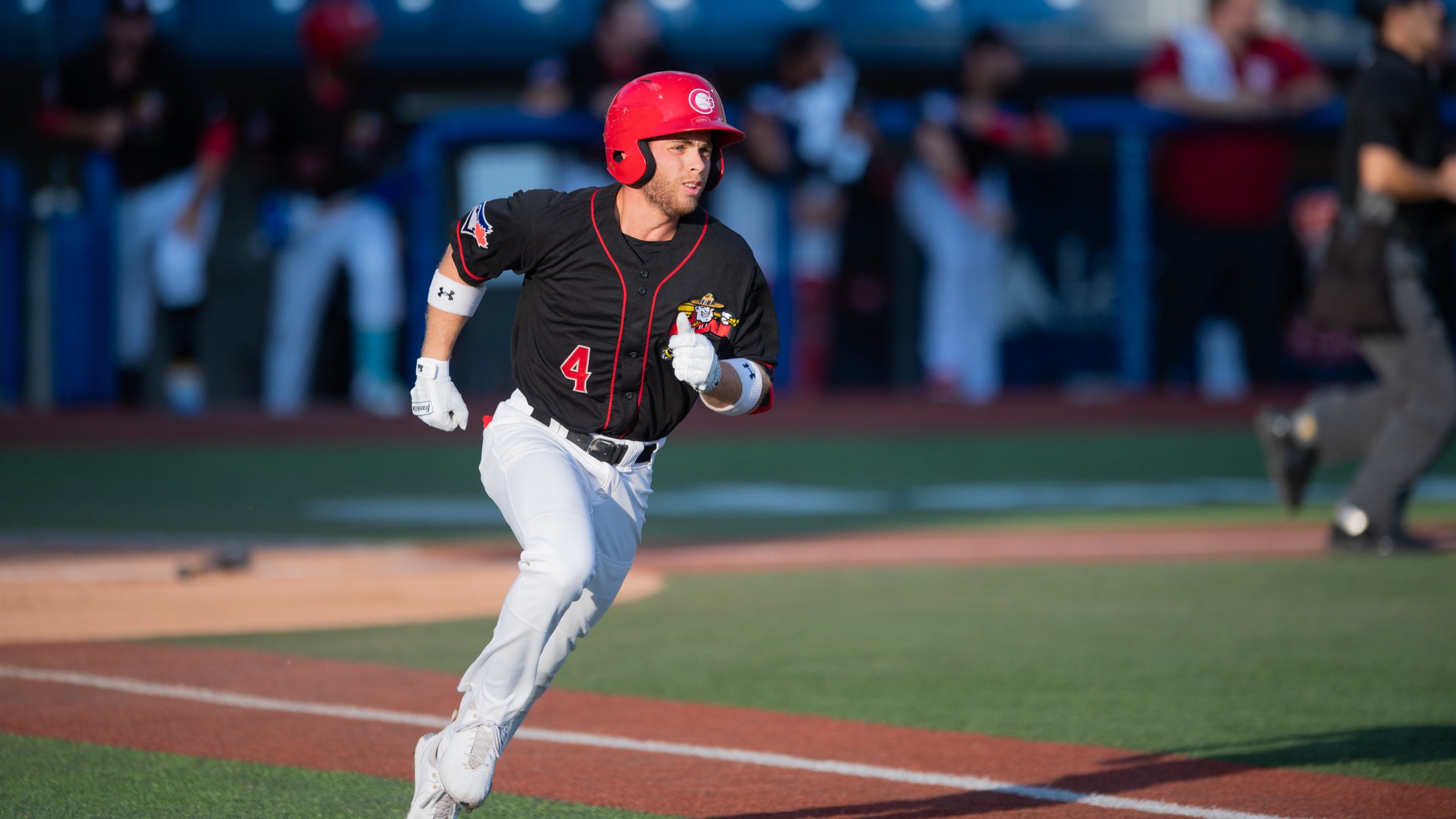 HILLSBORO, OR – The Vancouver Canadians dropped the first game of their series with the Spokane Indians (Rockies) 5-4 Tuesday night at Ron Tonkin Field in Hillsboro. Vancouver started the scoring with single runs in the first and second. Rafael Lantigua worked a lead-off walk, stole two bases then scored
Phil Clarke Named High-A West Player of the Week
Four-hit game highlights his huge week that sparked C's to series win in Everett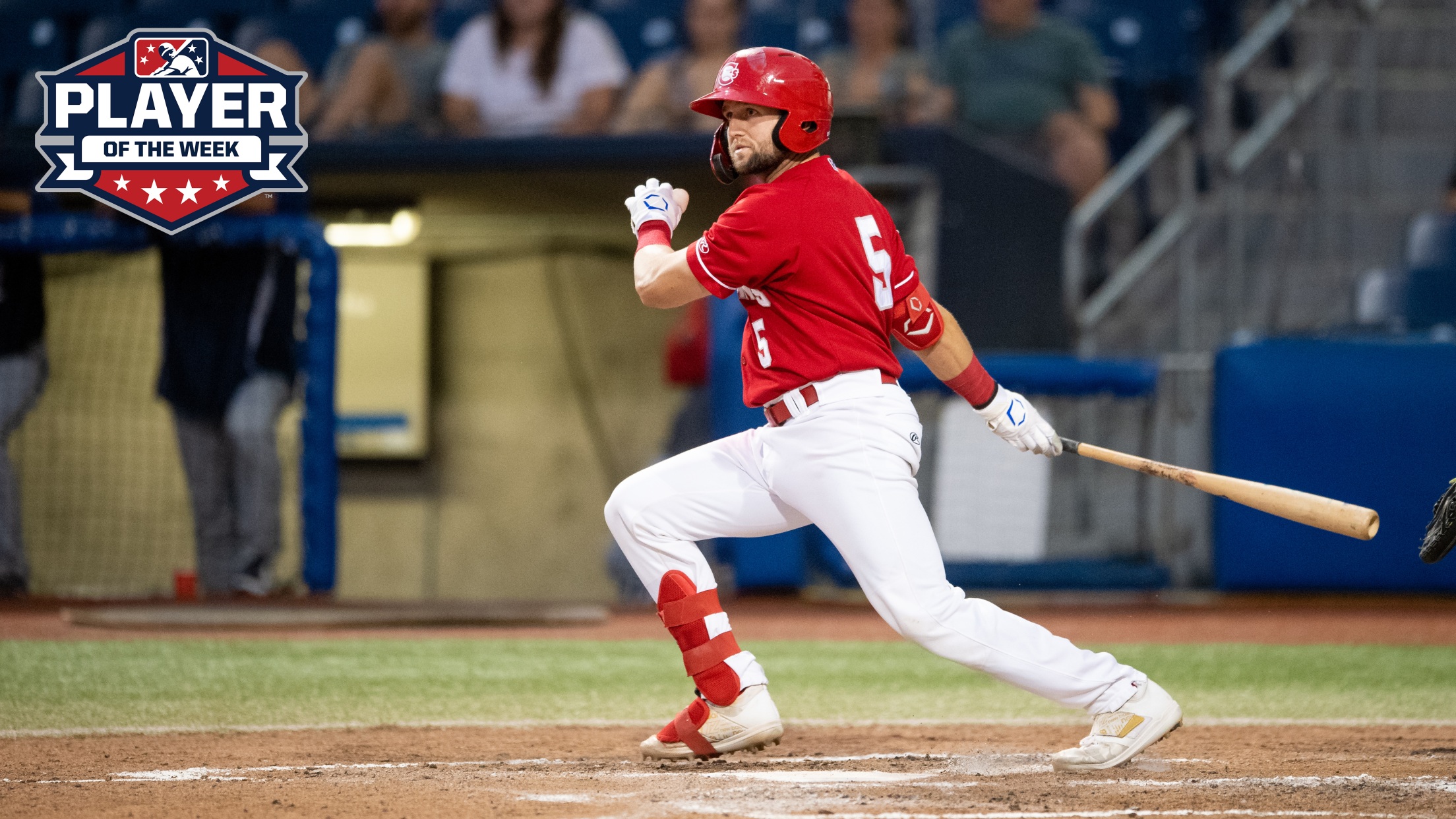 HILLSBORO, OR – Minor League Baseball announced today that Vancouver Canadians catcher Phil Clarke has been named the High-A West Player of the Week for August 31-September 5. He is the third C's player to earn the award this season after Sebastian Espino and Spencer Horwitz took home the honor
C's Take Series Win Over 'Sox
Vancouver logs double-digit hits in 11th of last 12 games in Everett, triumph 7-4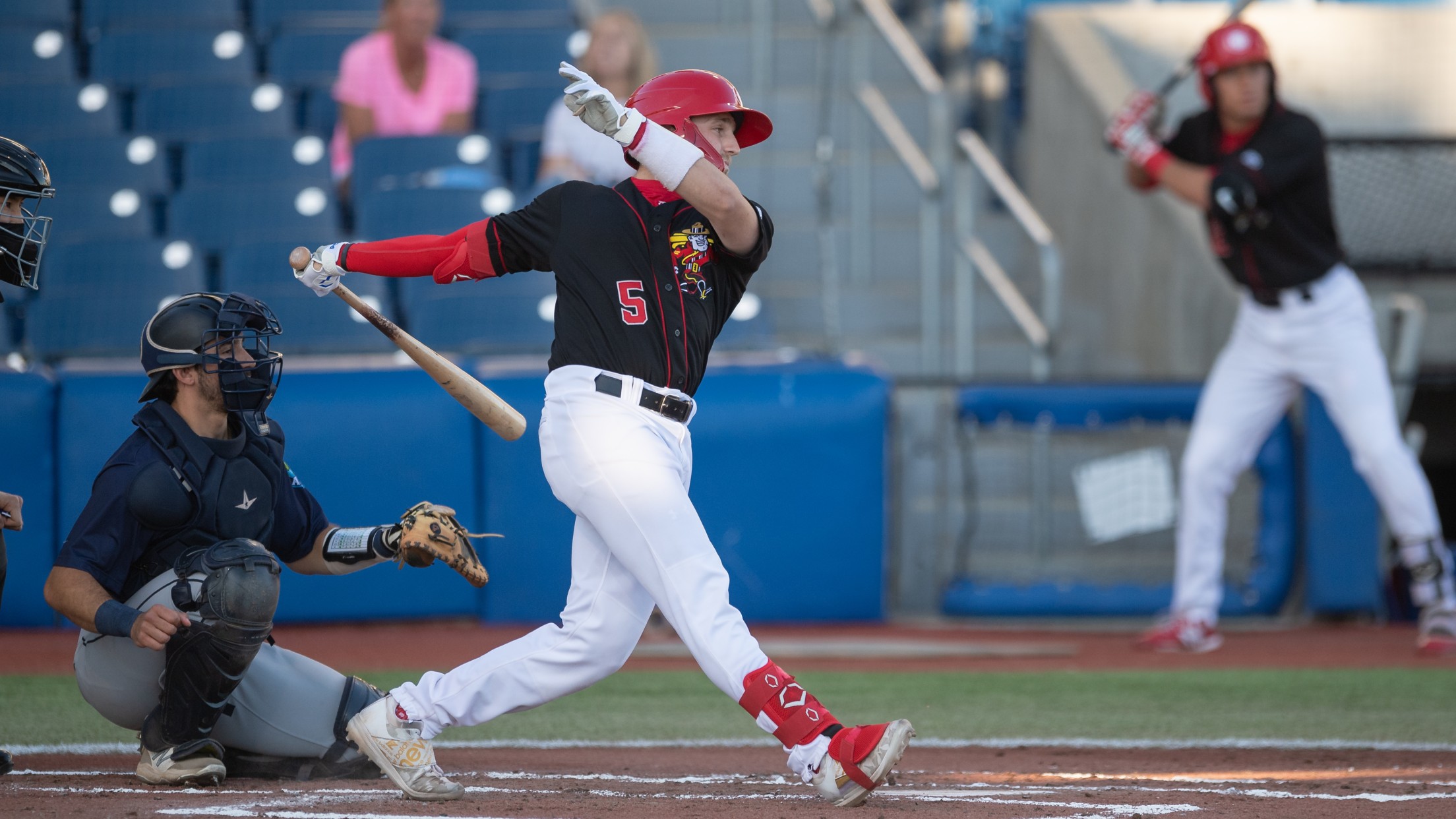 EVERETT, WA – The Vancouver Canadians scored five runs over the first four frames to beat the Everett AquaSox (Mariners) 7-4 on Sunday evening at Funko Field. Vancouver started the scoring with three runs in the second. Phil Clarke homered for the second consecutive game and Eric Rivera plated a
C's Sunk By 11th Inning Walk-Off Homer
Morris and Horwitz extend hitting streaks in hard-fought 10-9 loss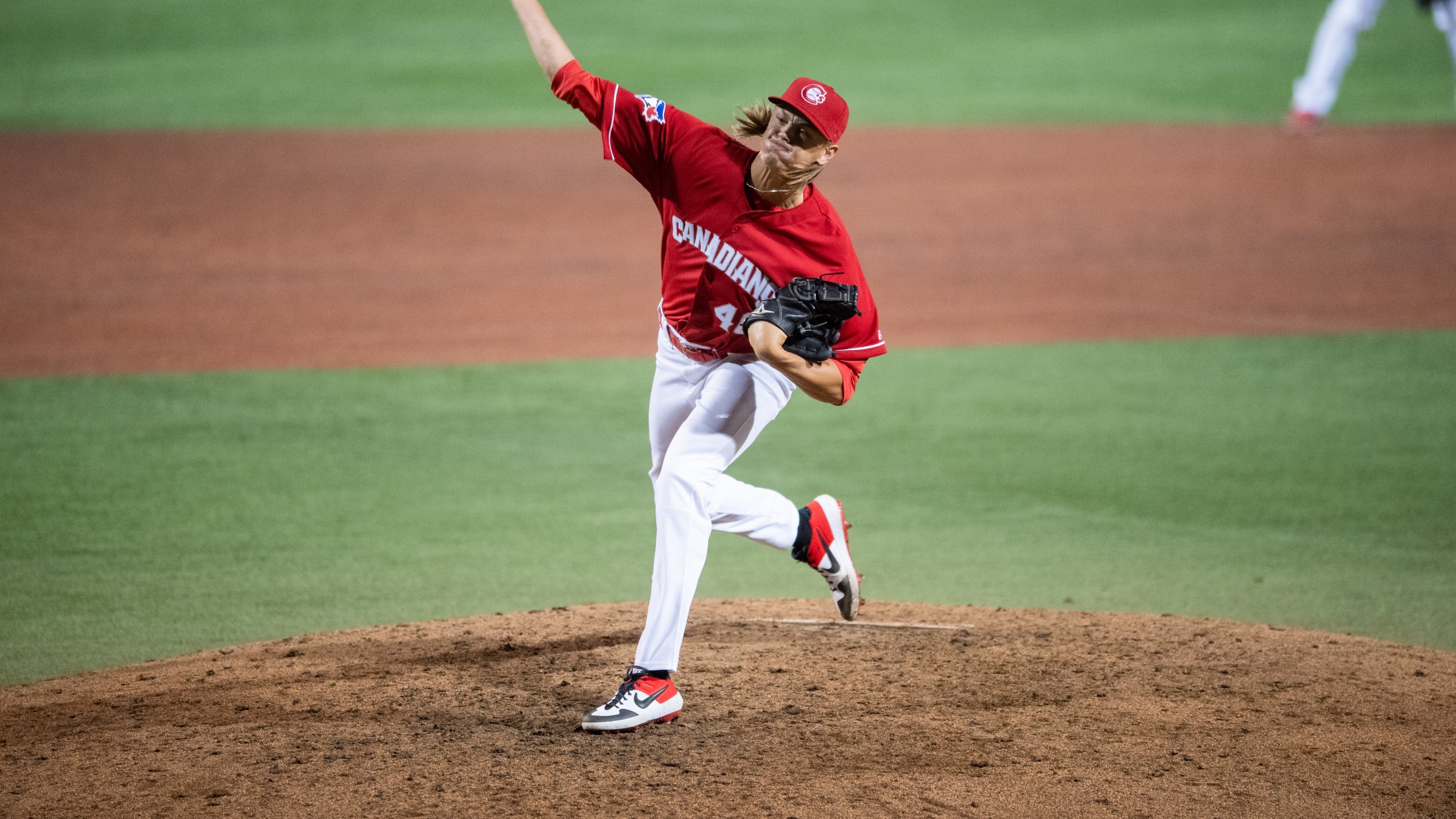 EVERETT, WA – The Vancouver Canadians ran out of gas late in a 10-9 walk-off loss in 11 innings to the Everett AquaSox (Mariners) Saturday night at Funko Field. With the C's leading 9-8 after scoring a run on an error in the top of the eleventh inning, Everett's Victor
Horwitz's Four Hits Highlight Wild C's Win
Vancouver slugs four homers, strands winning run on base in 9th to beat Frogs 9-7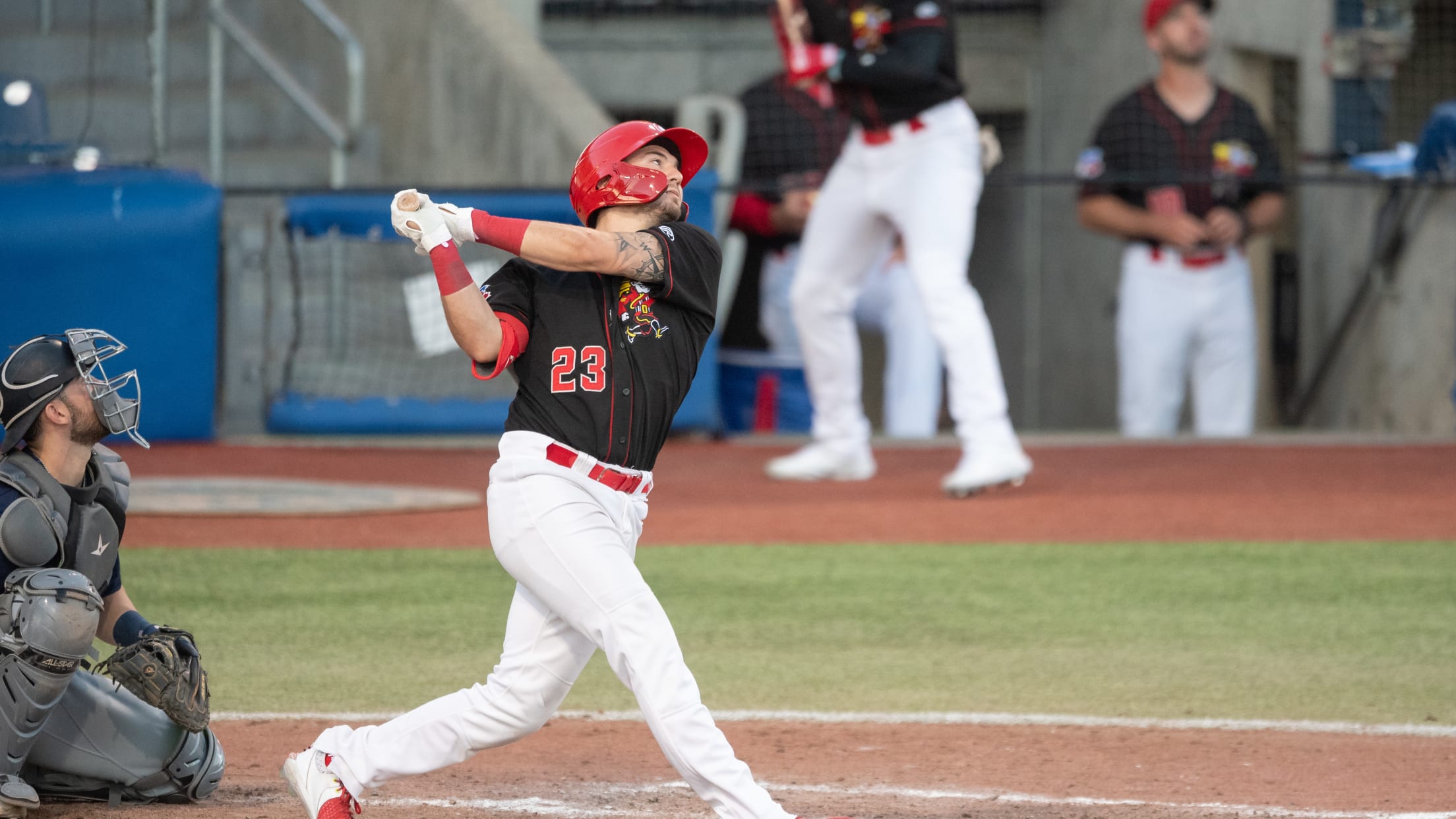 EVERETT, WA – Spencer Horwitz logged four hits – including his tenth home run of the year – and finished a triple shy of the cycle to lead the Vancouver Canadians to a 9-7 win over the Everett AquaSox (Mariners) Friday afternoon at Funko Field. The game was decided on
Kloffenstein's Gem Leads C's To Victory
#8 Blue Jays prospect goes over five scoreless in 5-2 win at Everett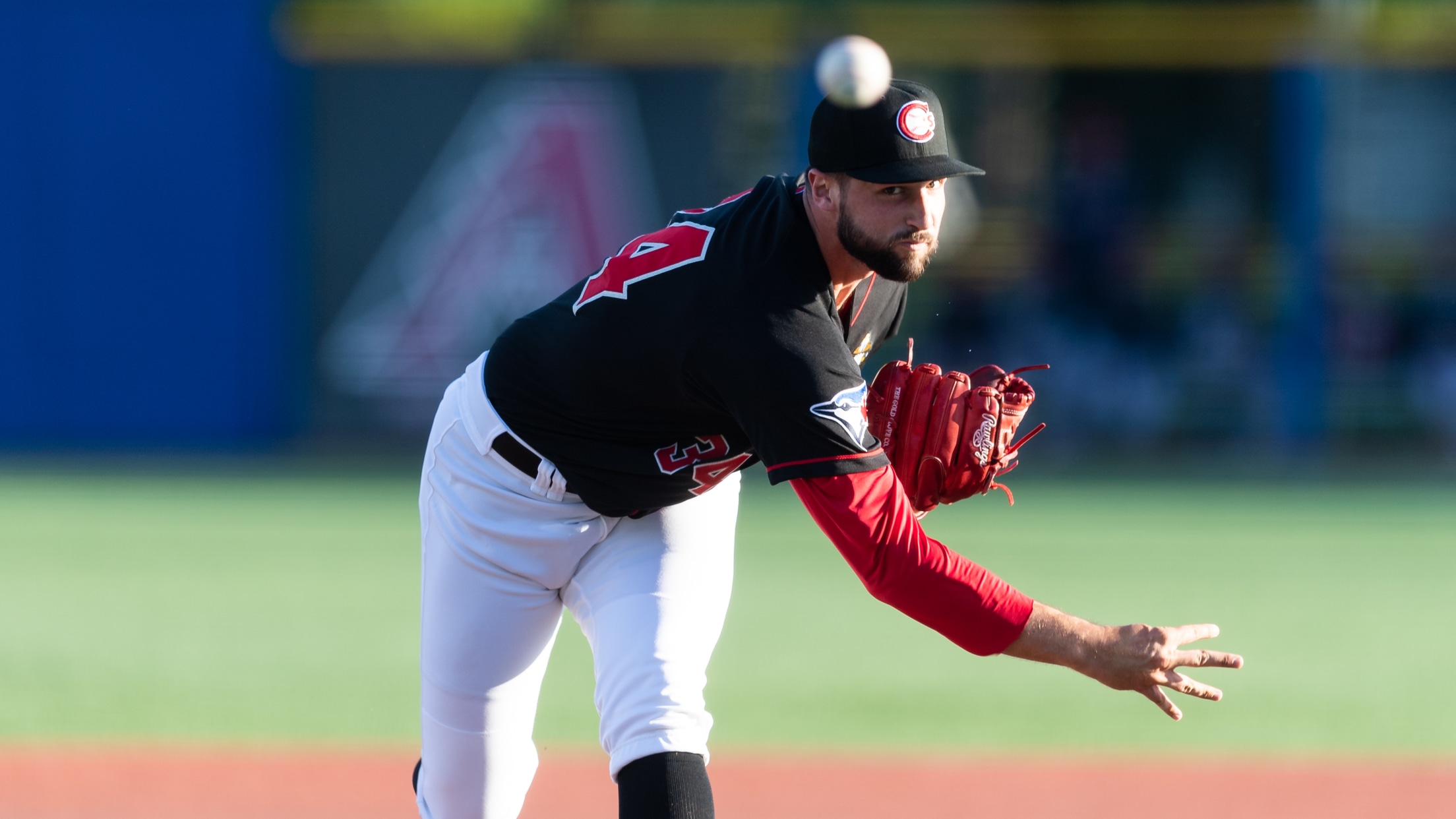 EVERETT, WA – The Vancouver Canadians used a stellar start from Adam Kloffenstein and a three-run fifth to beat the Everett AquaSox (Mariners) 5-2 on Thursday night at Funko Field. Vancouver broke a scoreless tie to plate that trio of runs in inning number five. Phil Clarke bunted for a
Back-And-Forth Battle Swings Wrong Way Late
C's rally to tie it three times, take the lead but lose 9-8 at Everett in final frames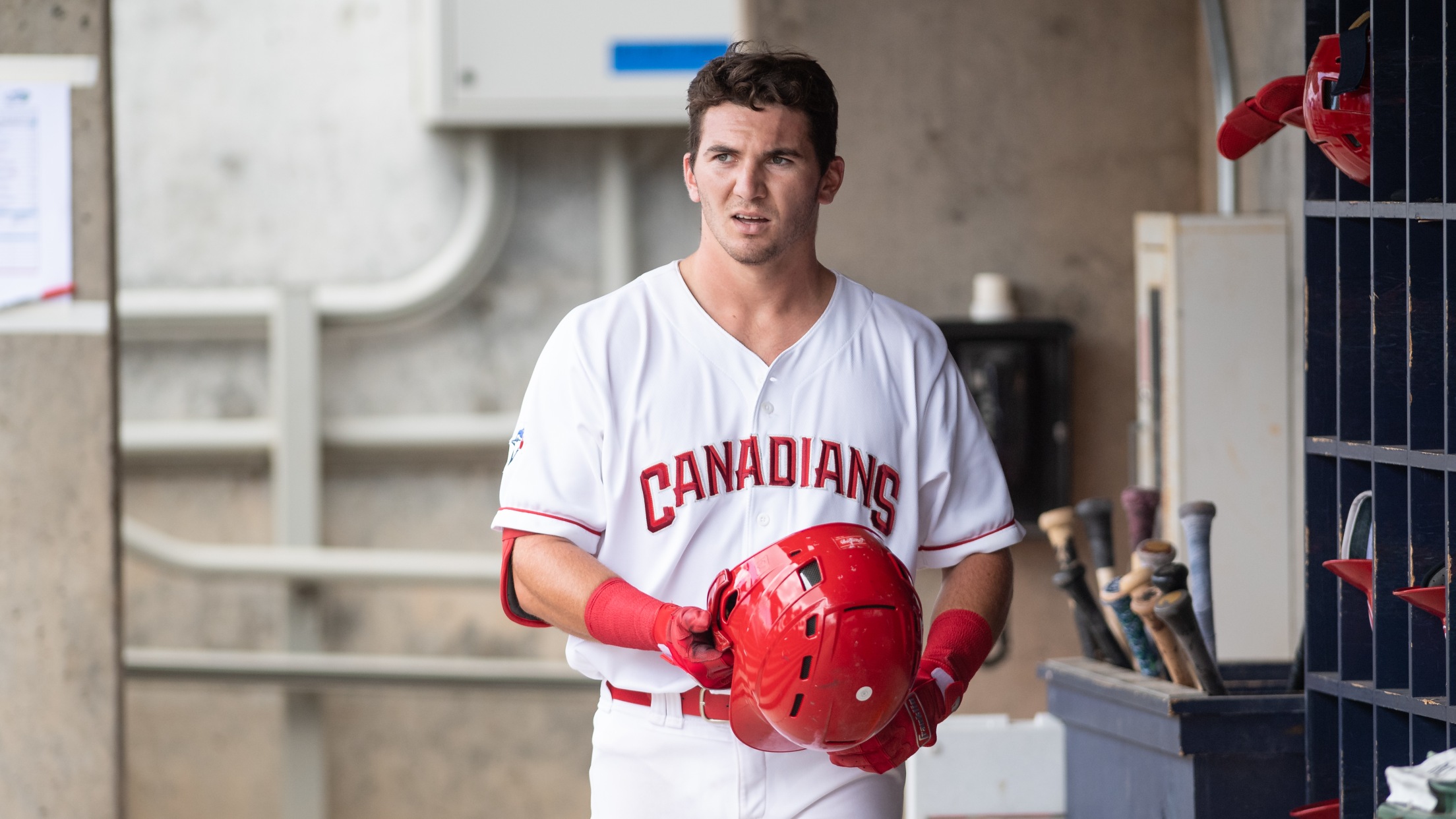 EVERETT, WA – The Vancouver Canadians couldn't complete one last stand in a 9-8 loss against the Everett AquaSox (Mariners) Wednesday night at Funko Field. Trailing 9-8 to start the ninth, Sebastian Espino doubled to put the tying run in scoring position. Zac Cook – already 2-for-4 with a double
C's Hold On Late To Win In Everett
15-hit attack powers 9-8 win to stat last road series of 2021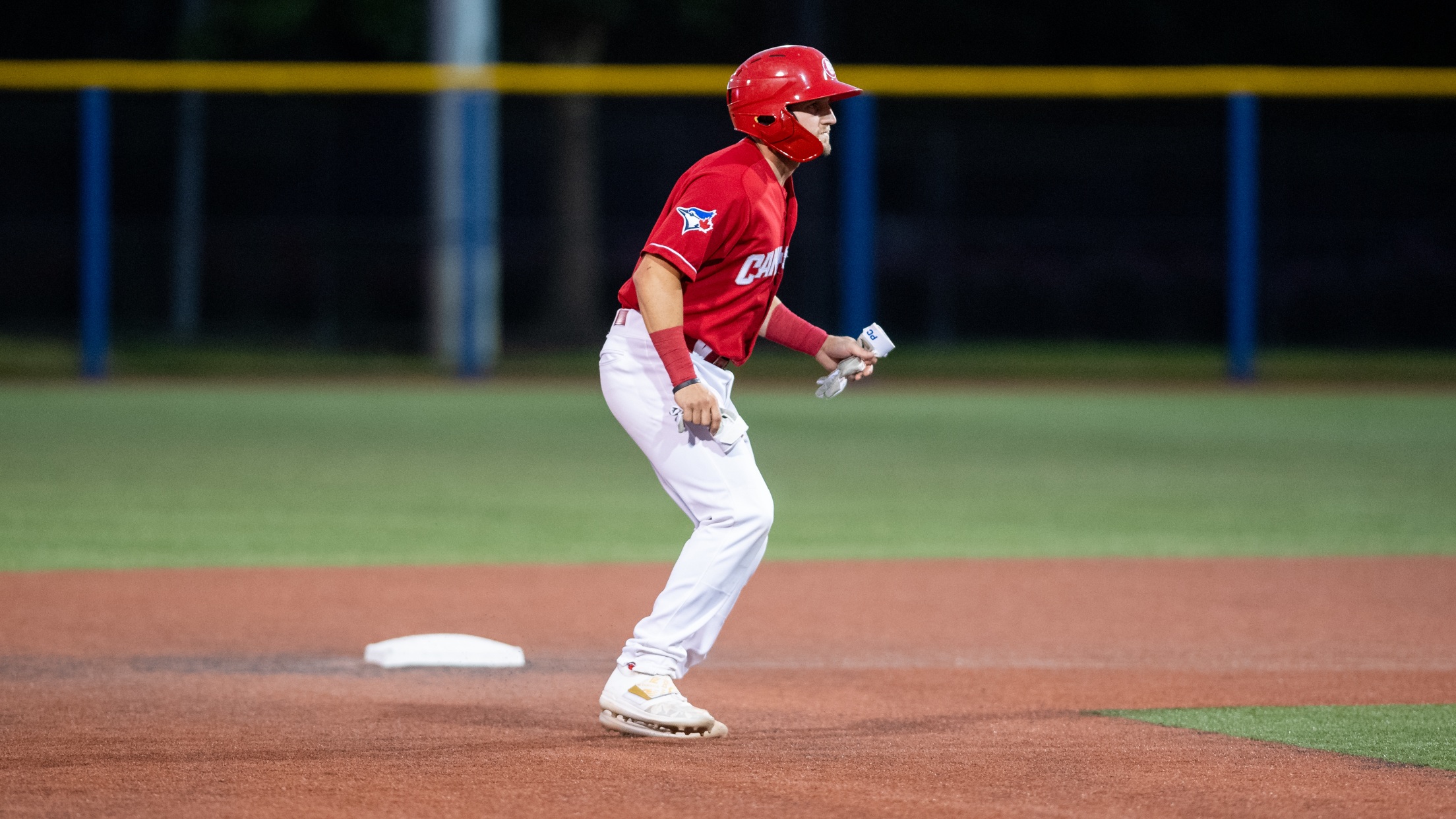 EVERETT, WA – Five runs in the third inning and outs when they needed them most helped the Vancouver Canadians to a 9-8 win over the Everett AquaSox (Mariners) Tuesday night at Funko Field Trailing 2-1 to start the third, the C's eruption began with a one-out single from Rafael