Jeff Mooney & Suzanne Bolton Scholarship Program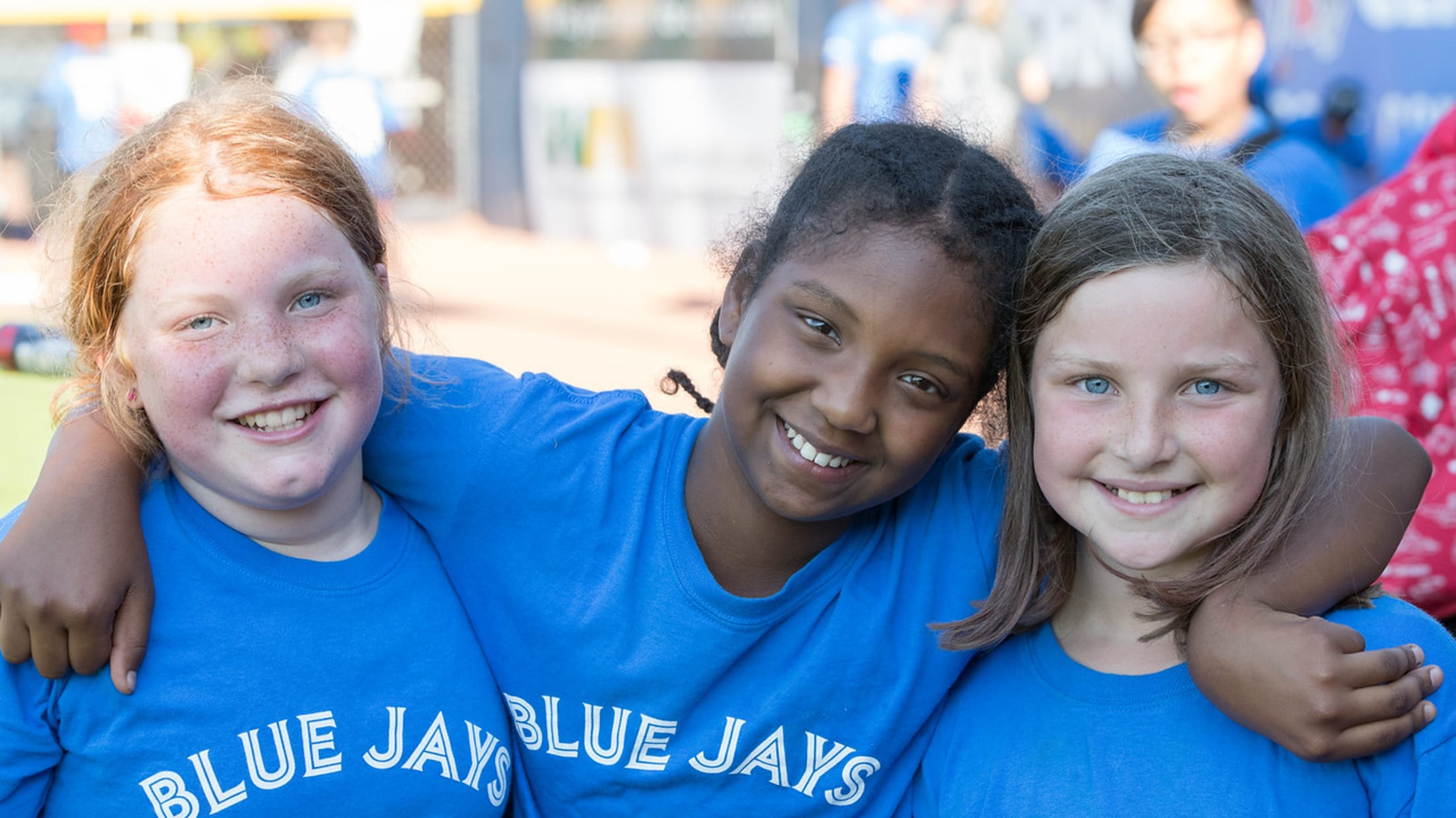 The Vancouver Canadians Baseball Foundation (VCBF) is committed to helping local children find opportunities in their community to play the game of baseball among friends and dedicated coaching staff. There are many youths between the ages of five and ten who simply cannot play because of family struggles to make
Thank you to our volunteers!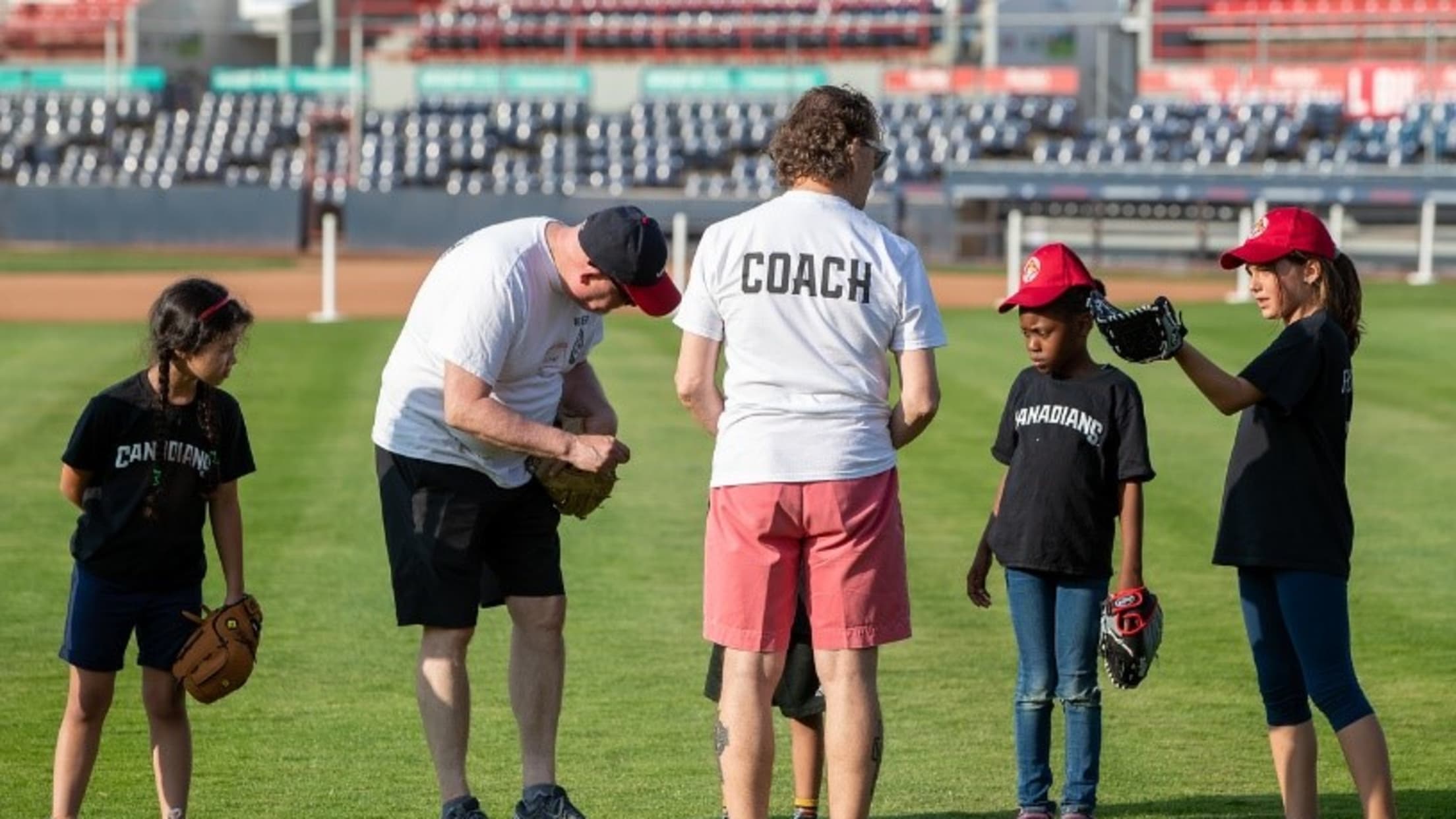 Our Foundation's success is because of your generosity. Whether it comes in the form of monetary support, or it's simply you rolling up your sleeves to join us as a volunteer, we 'Thank You'! Since the start of the Vancouver Canadians Baseball Foundation League in 2012, we have had a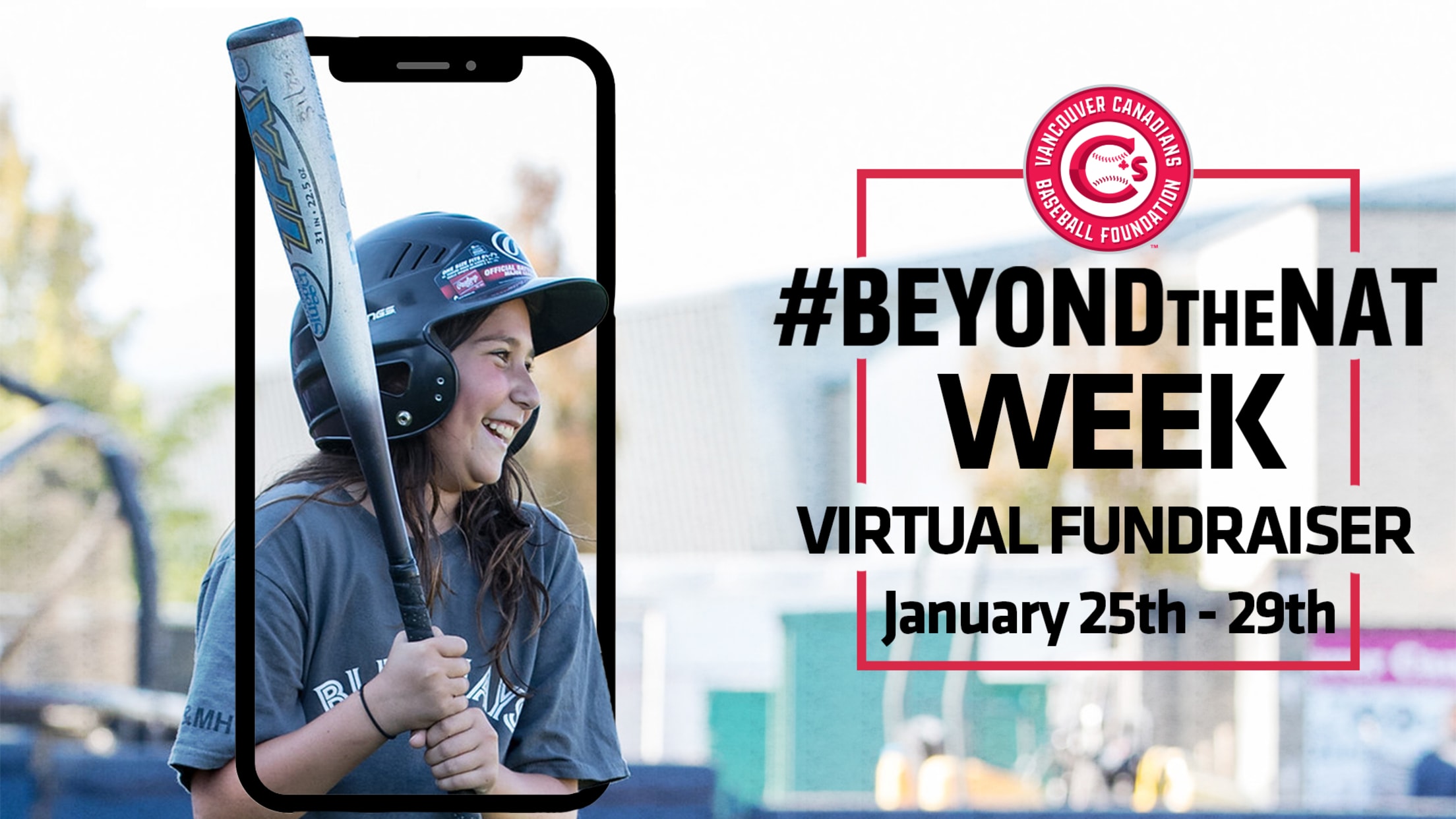 When the Vancouver Canadians Baseball Club, led by Jake Kerr, Jeff Mooney, and Andy Dunn set out to develop our Foundation, the goal was simple; help as many of our local youth find self-confidence, hope, improved health, and a skill set that will help not just on a baseball diamond,
2020 Gail and Michael Hause Volunteer of the Year Award: Ray Shum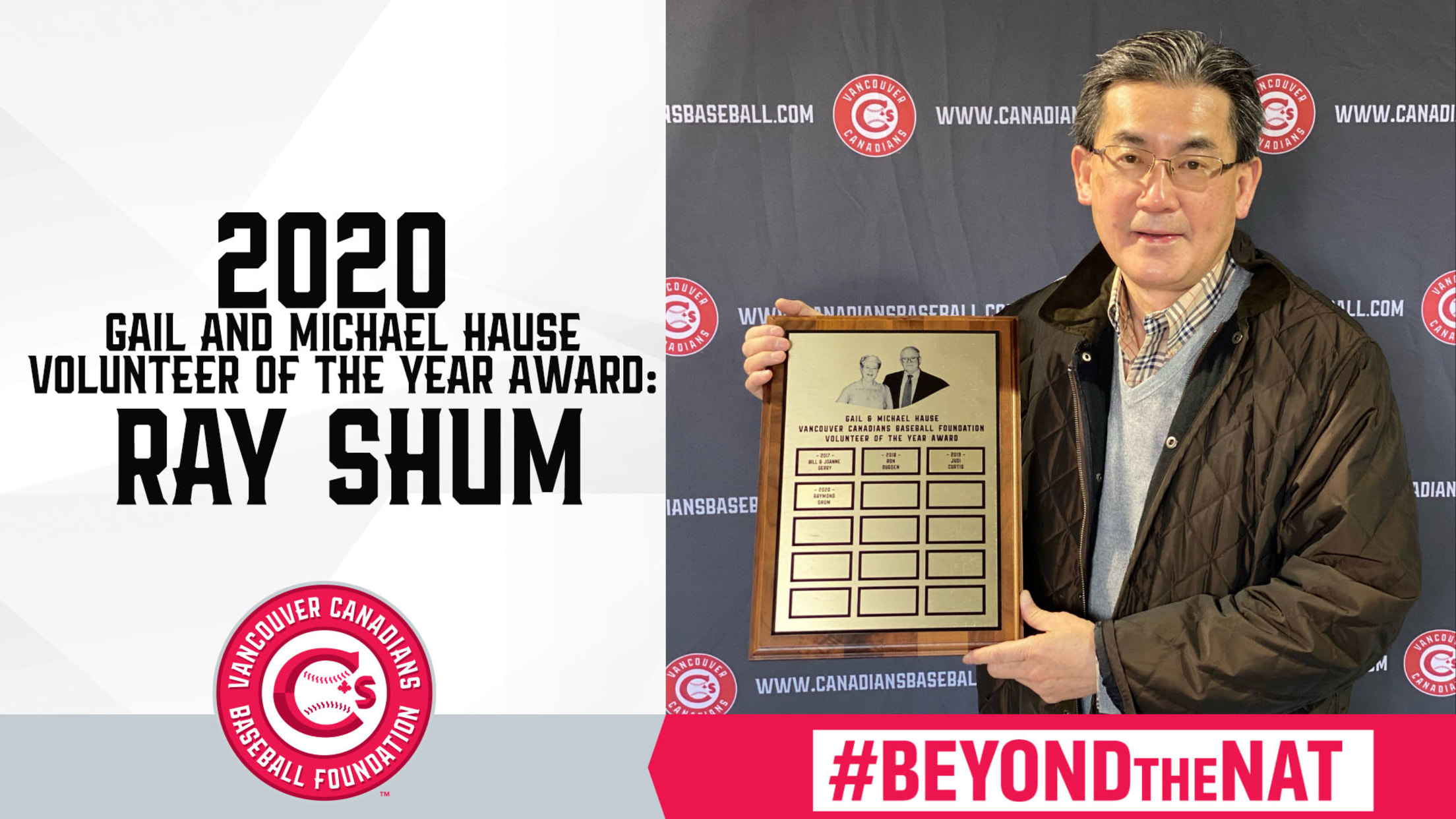 Since the inception of the Vancouver Canadians Baseball Foundation League, we have been fortunate to have many great volunteers come out to Nat Bailey Stadium and work with children as they learn both baseball and life skills. In memory of two great volunteers and supporters of the foundation, we created
Canadians Beyond the Nat Week | Jan 25 - 29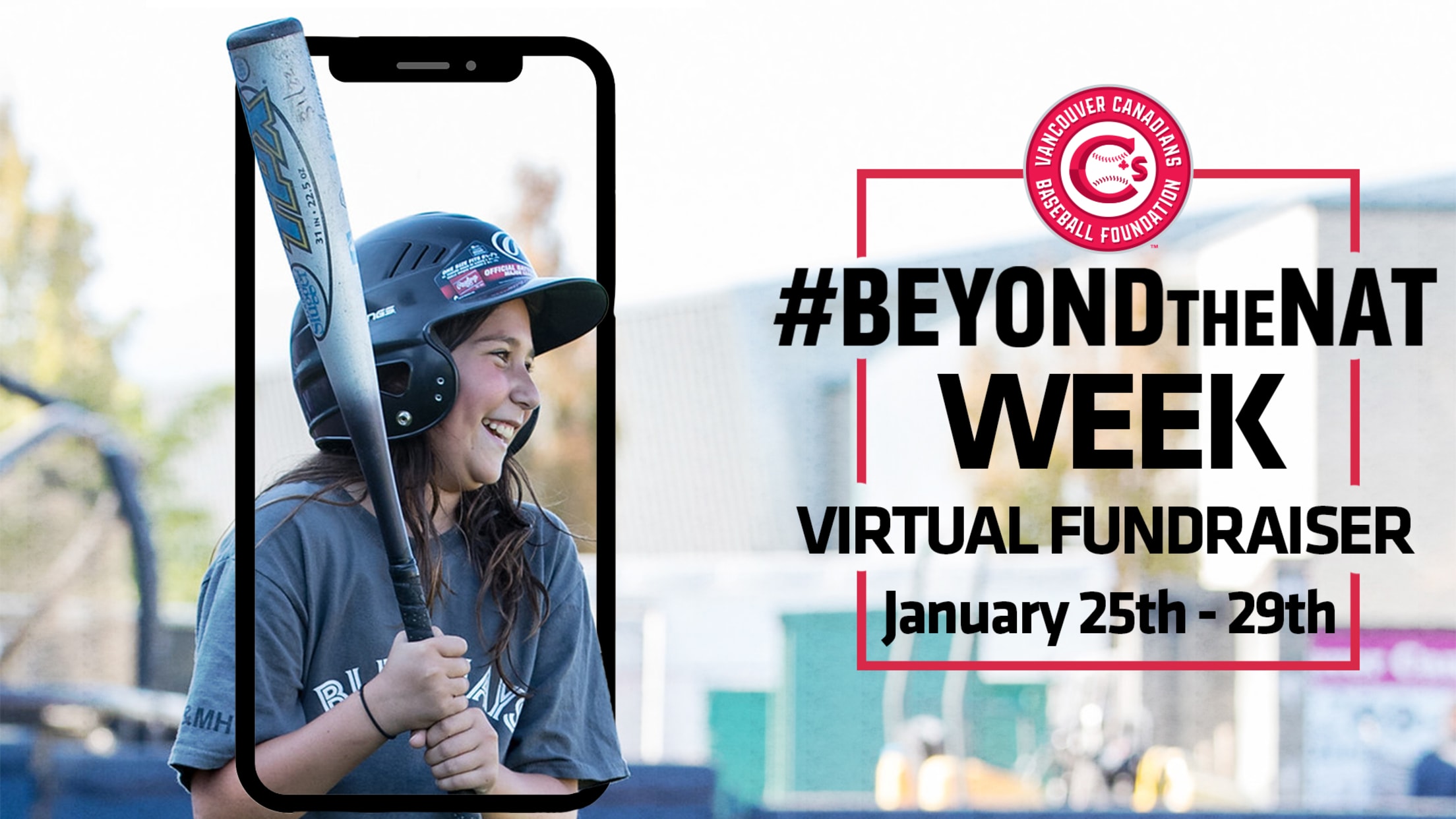 The Vancouver Canadians are proud to announce that starting on Monday, January 25th will be the annual Beyond the Nat Week which will be benefitting the Vancouver Canadians Baseball Foundation. Throughout the week we will have the following initiatives benefitting the Foundation and the programs we support: · Virtual Silent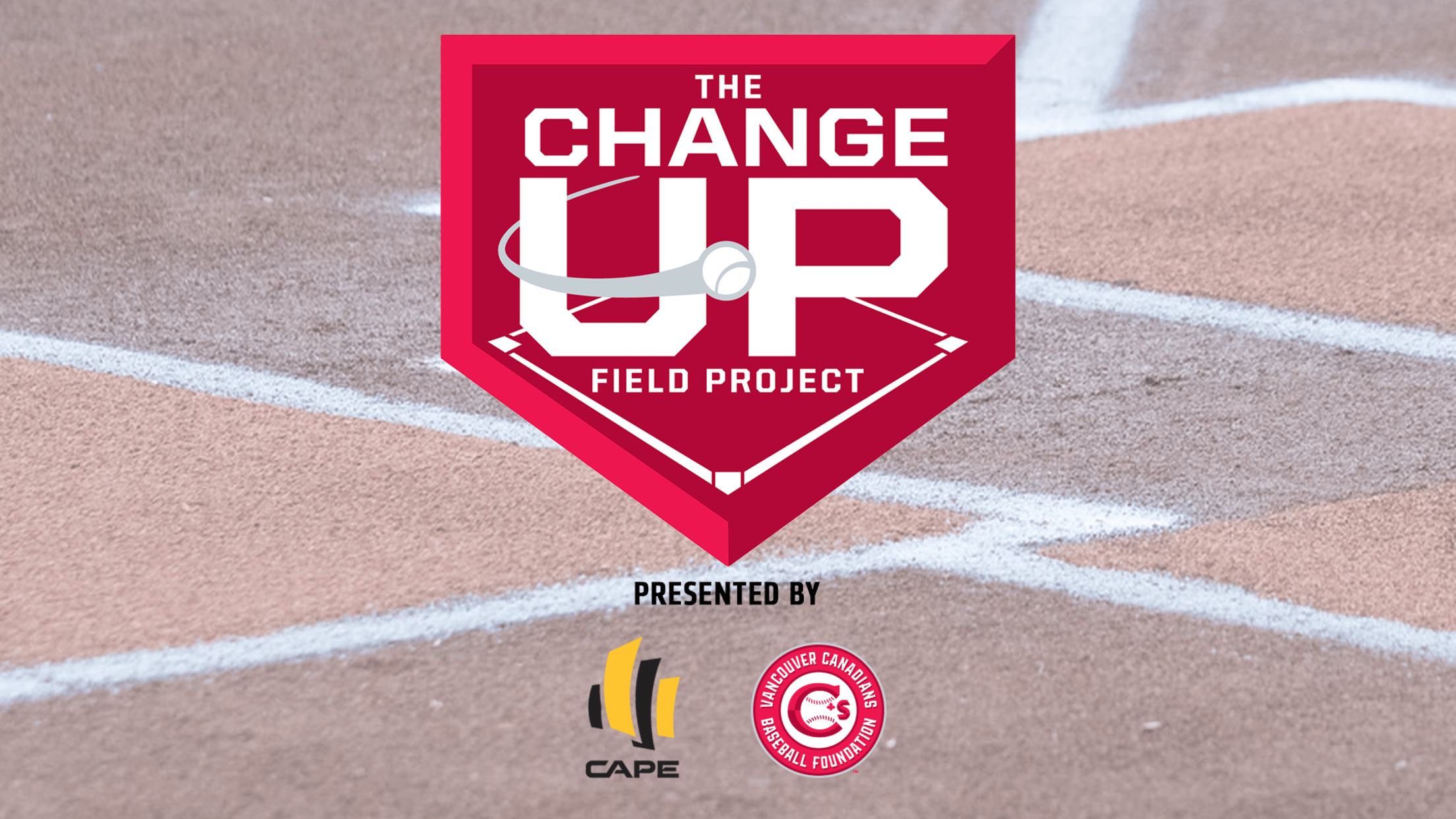 The Change-Up Project is committed to positively impact the lives of individuals in our local community by enhancing existing facilities into safe spaces to further develop youth skills necessary for baseball and life. On January 31st, 2020 the Vancouver Canadians Baseball Foundation in partnership with The Cape Group awarded the
2021 NatPacks are NOW available!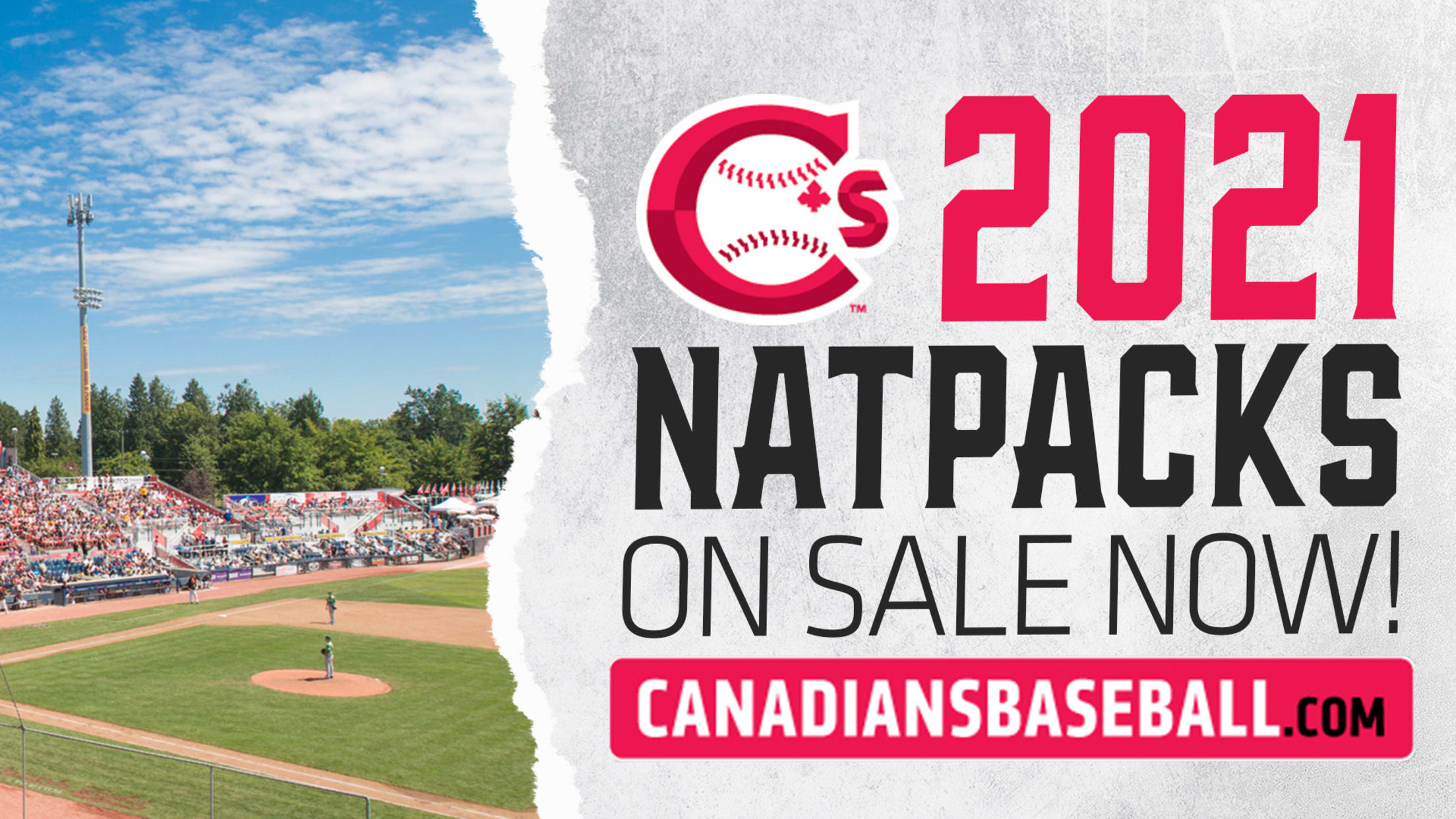 Still haven't started your holiday shopping yet? Not to worry – we've got you covered with our 2021 NatPacks! Give the gift of family friendly entertainment with the flexibility to choose the games they would like to attend. Any 2021 NatPack purchased as a gift, will have a digital letter
Blue Jays Announce Affiliate Invitations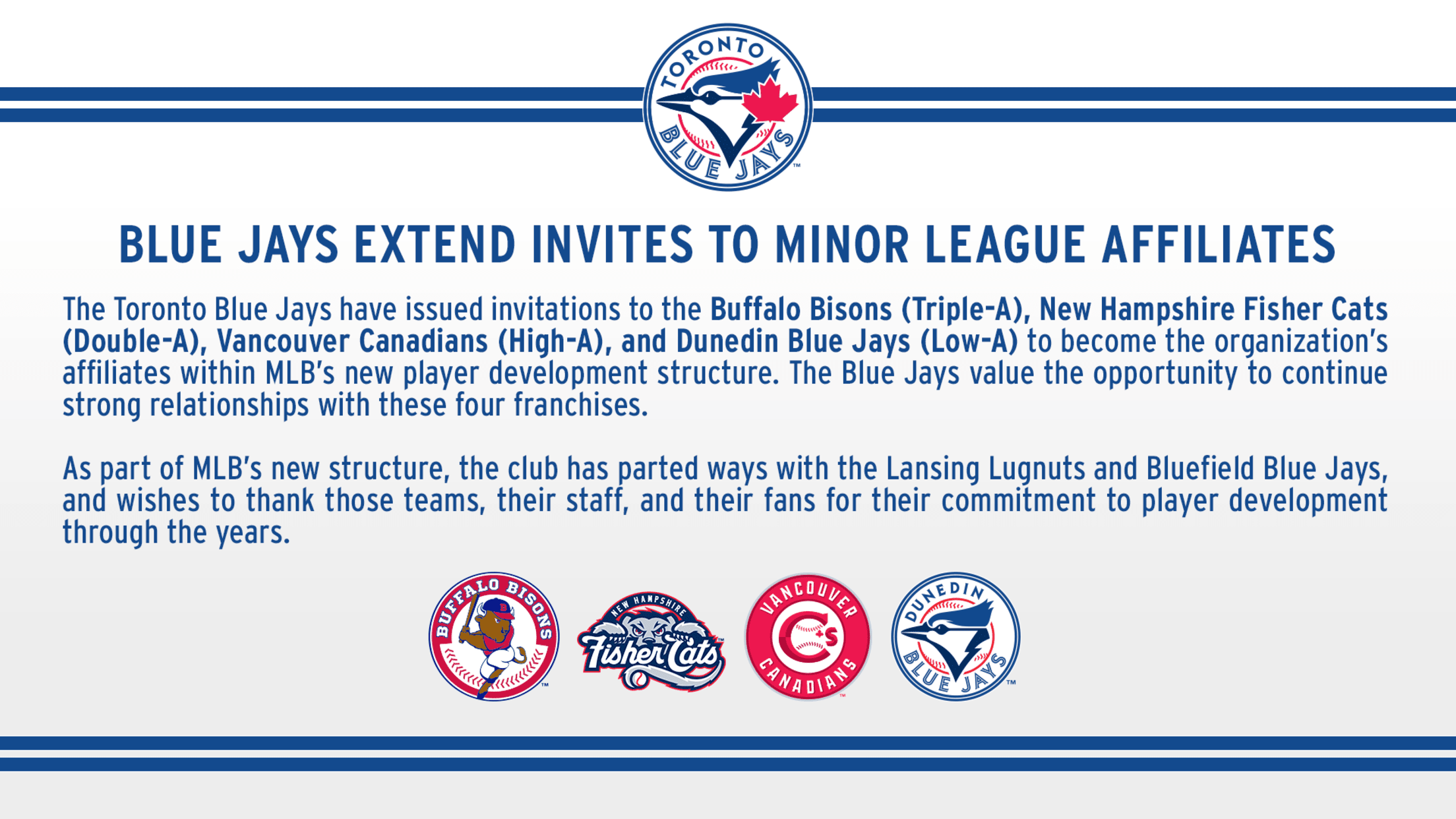 December 9, 2020 Below Press Release from Toronto Blue Jays: The Toronto Blue Jays today announce that invitations have been issued to the Buffalo Bisons (Triple-A), New Hampshire Fisher Cats (Double-A), Vancouver Canadians (High-A), and Dunedin Blue Jays (Low-A) to become the organization's affiliates within Major League Baseball's new player
Vancouver Canadians Cancel Remaining Trivia Nights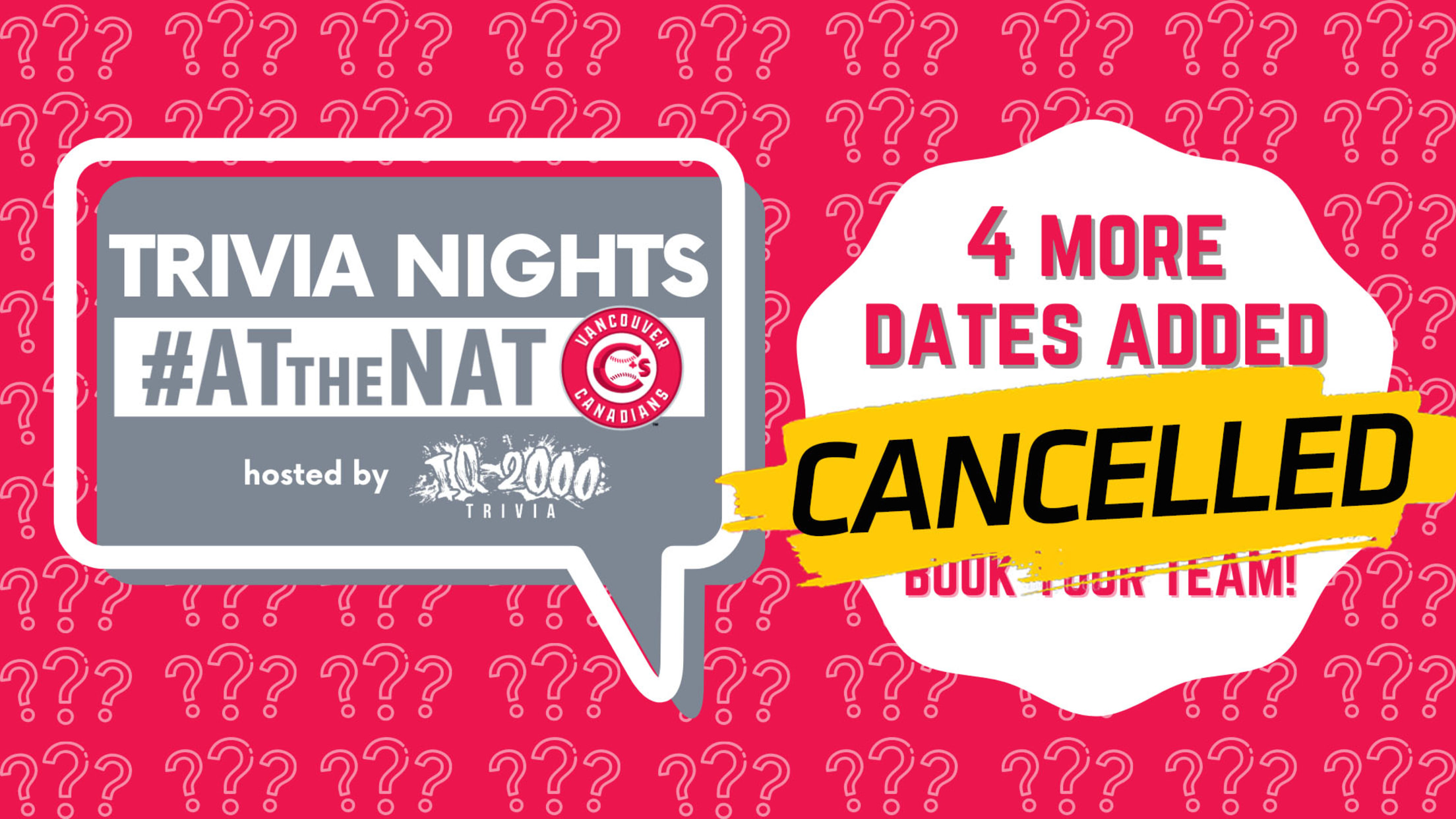 In cooperation with the recent announcement of orders from BC's Provincial Health Officer Dr. Bonnie Henry, the Vancouver Canadians will cancel the remaining Trivia Nights #AtTheNat. Each table for the Trivia Nights scheduled on November 12th, 19th or 26th will be contacted by a Canadians staff member to share further
Canadians add NEW dates for Trivia Nights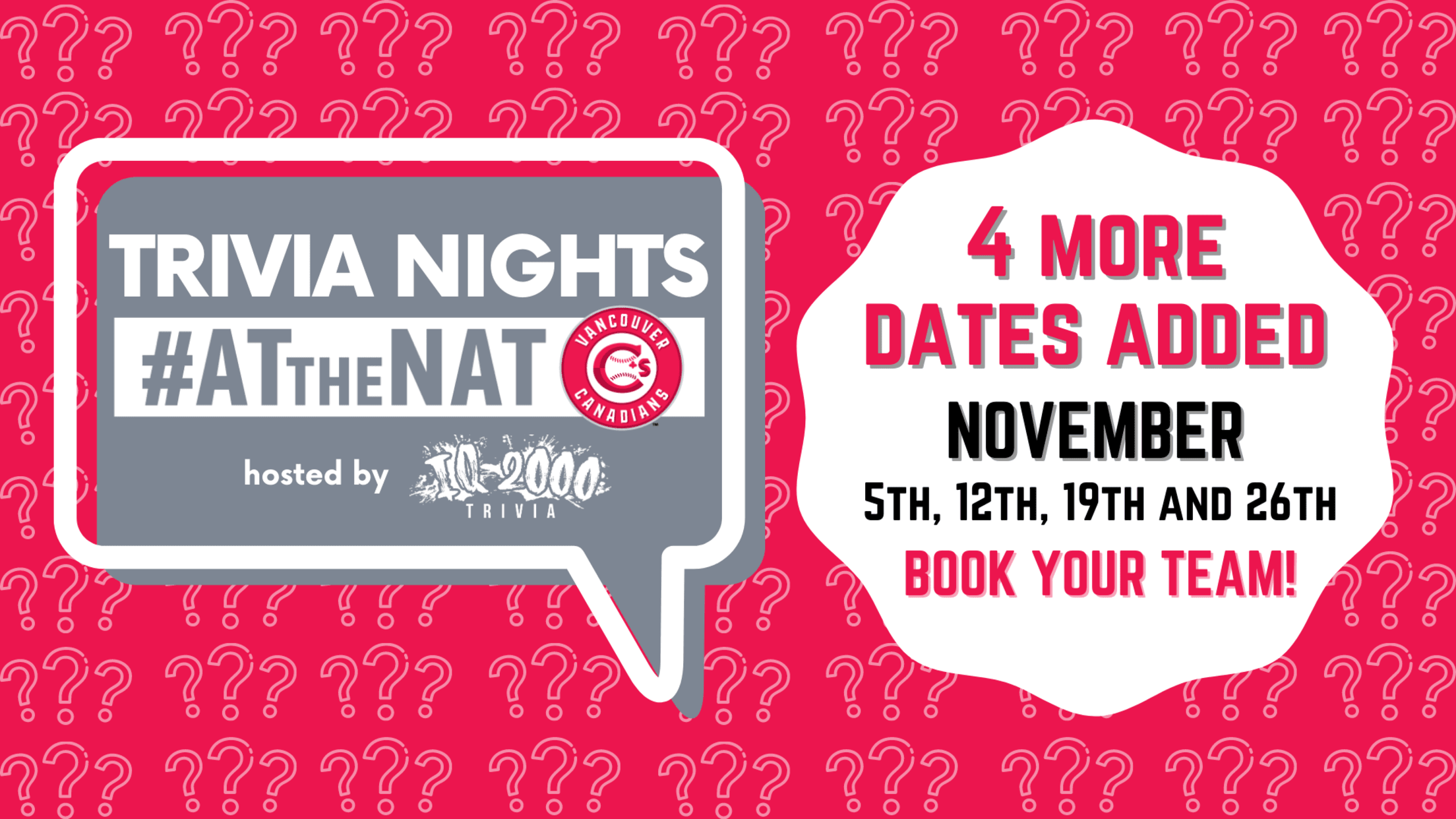 Test your knowledge at The Nat! Get your team of 4 together and play in a safe environment on the concourse. Social distancing will be in effect, so team sizes will be a maximum of 4 people. Each team package includes admission, one drink ticket per person, and popcorn for
Northwest League announces 2020 season cancelled due to COVID-19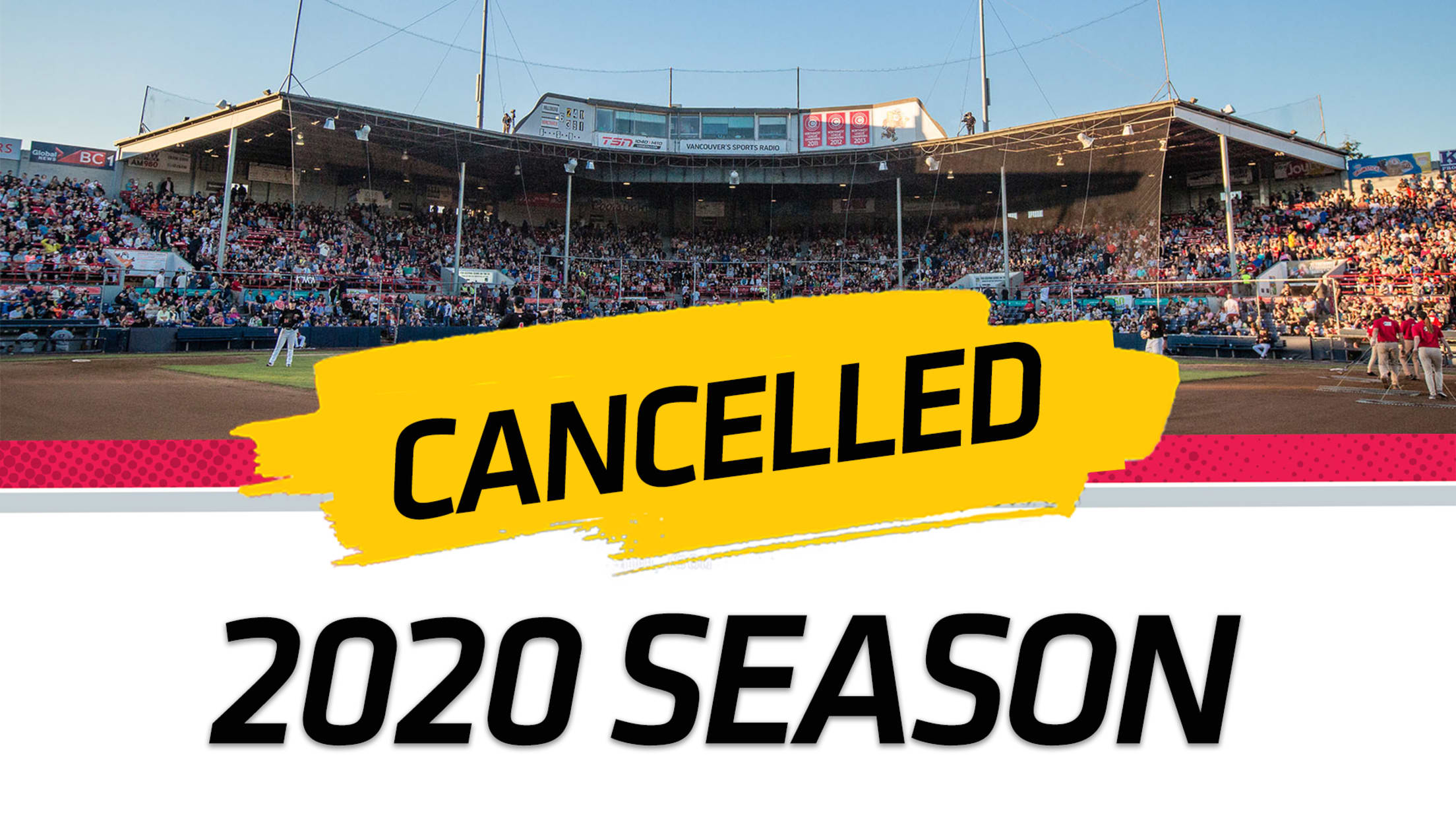 Vancouver Canadians Look Ahead to 2021 Season The Vancouver Canadians Baseball Club along with the rest of the franchises within the Northwest League of Professional Baseball (NWL) were informed by Pat O' Conner, Minor League Baseball President, that as of today, the 2020 season has been cancelled outright due to
Vancouver Canadians President responds to NWL announcement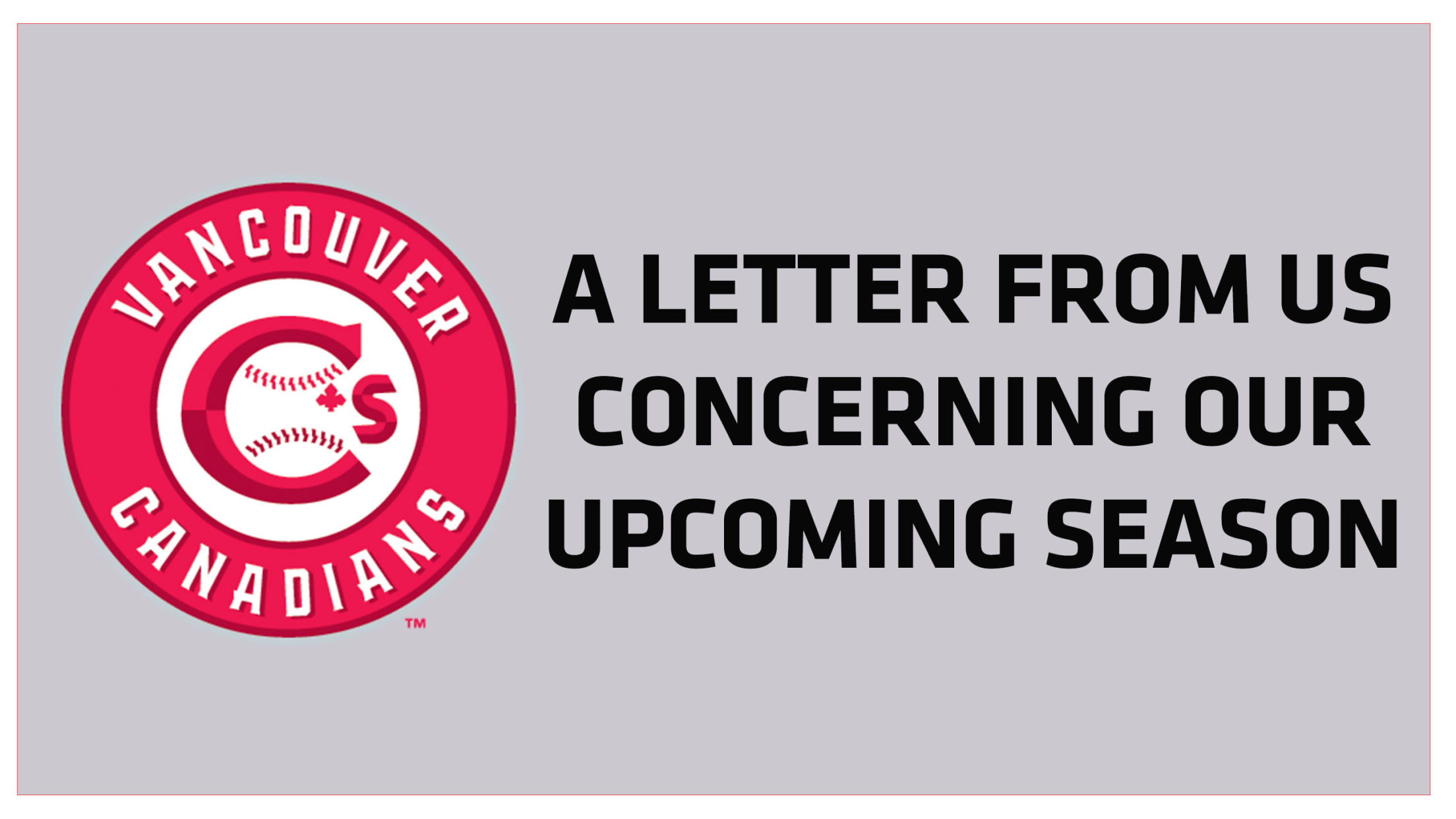 Dear C's Fans, Earlier today, the Northwest League put out a statement with regard to the start of our 2020 season being postponed, and now I would like to ensure that our friends, fans and partners are fully up-to-speed on our organization's thoughts regarding the upcoming season. We all know
Official Statement from Northwest League concerning the start of 2020 season
Official statement from Northwest League concerning start of 2020 season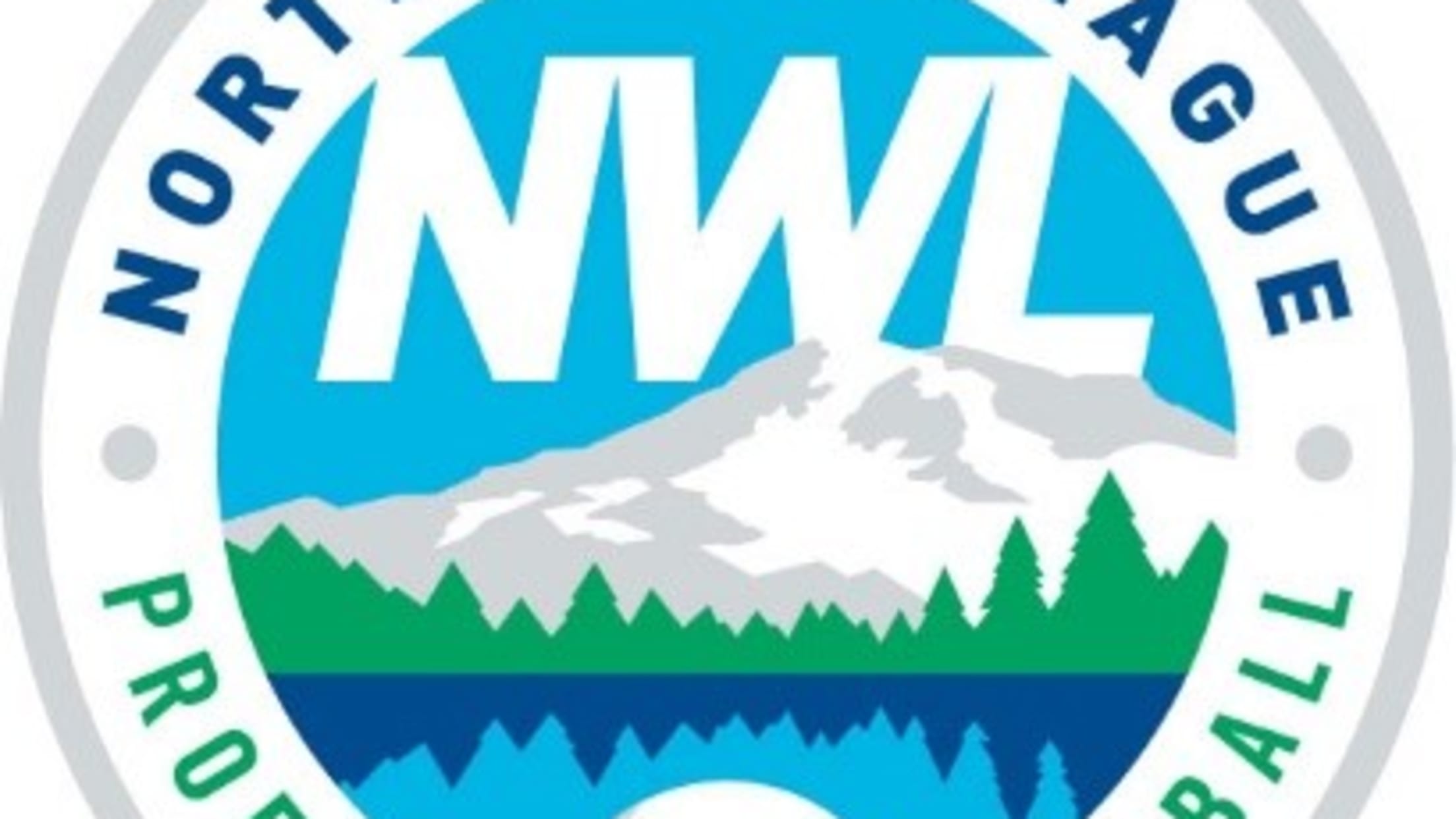 Friday, June 12th, 2020 Statement from Northwest League President North Johnson: "Due to the ongoing COVID-19 Pandemic, the start of the 2020 Northwest League season is being delayed indefinitely. The League and its clubs will continue to monitor the situation and work with our Major League Baseball affiliates, while following
When it comes to Minor League Baseball, every player can remember his time spent on the bus.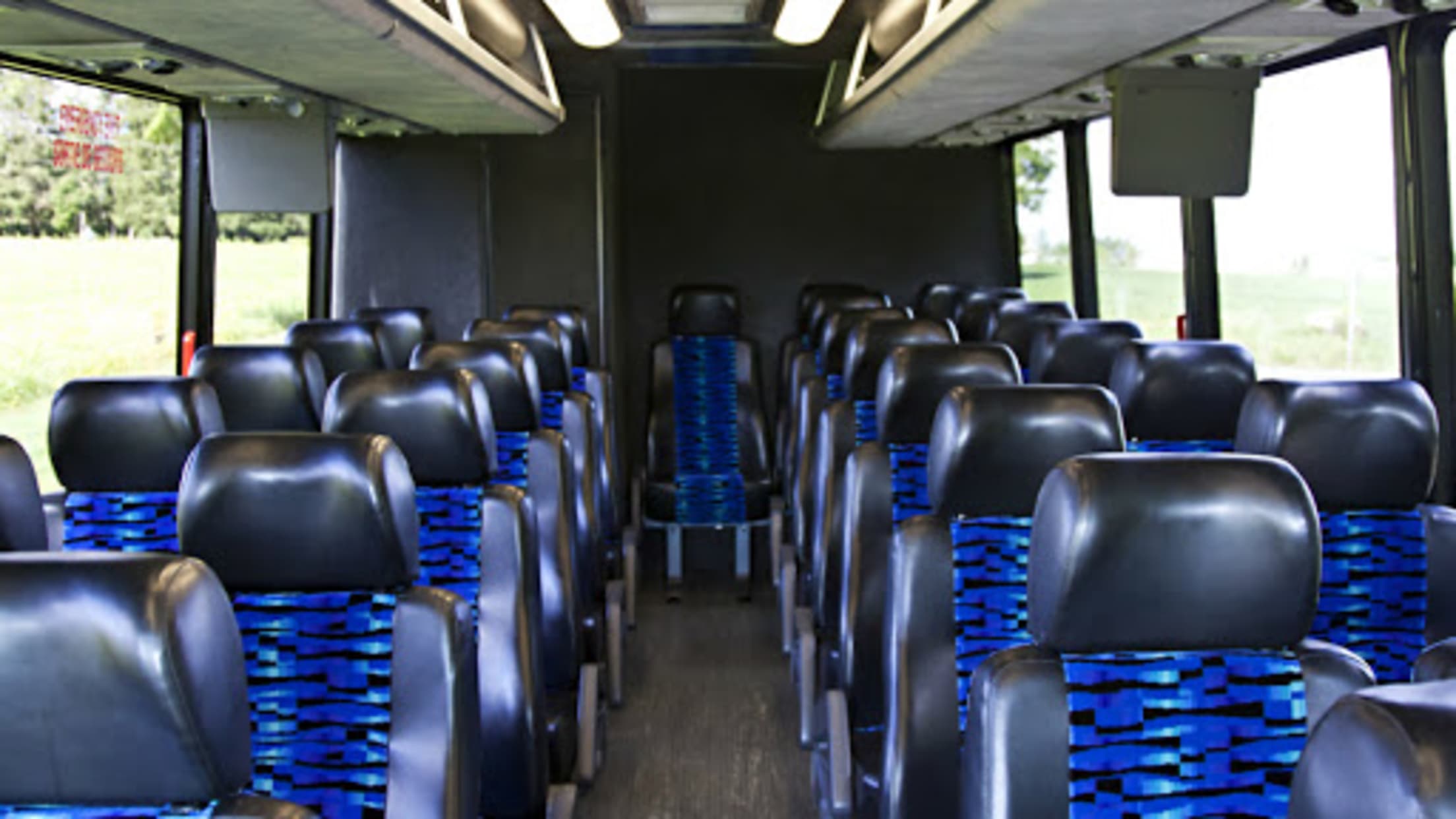 Picture a typical Vancouver summer morning. The sun rising just enough to add colour to the home across the way, dew on the grass, the early-to-rise birds all singing as a young man walks his dog on the far side of the street. Here at Nat Bailey Stadium, the purr
Canadians broadcaster Rob Fai catches up with the first manager to take the helm when the Toronto Blue Jays came to town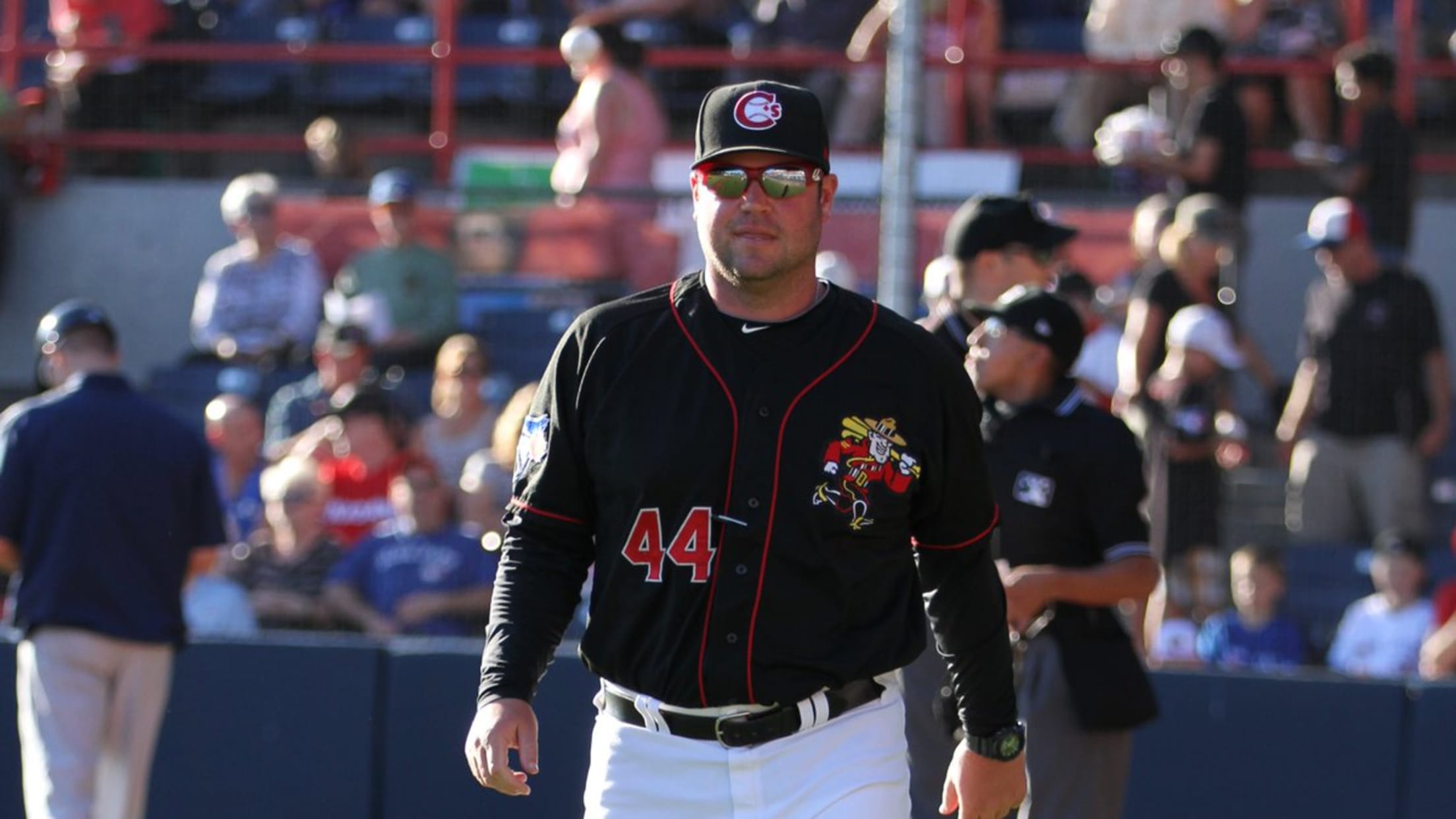 I could still see a few of the cleat marks in the dirt surrounding home plate out at Nat Bailey Stadium as I rushed from one dugout to the other, a fist full of notes crammed in my right hand as I raced toward a looming press conference. Those scratches
Vancouver Canadians announce postponement for fans looking to redeem NatPacks on May 11th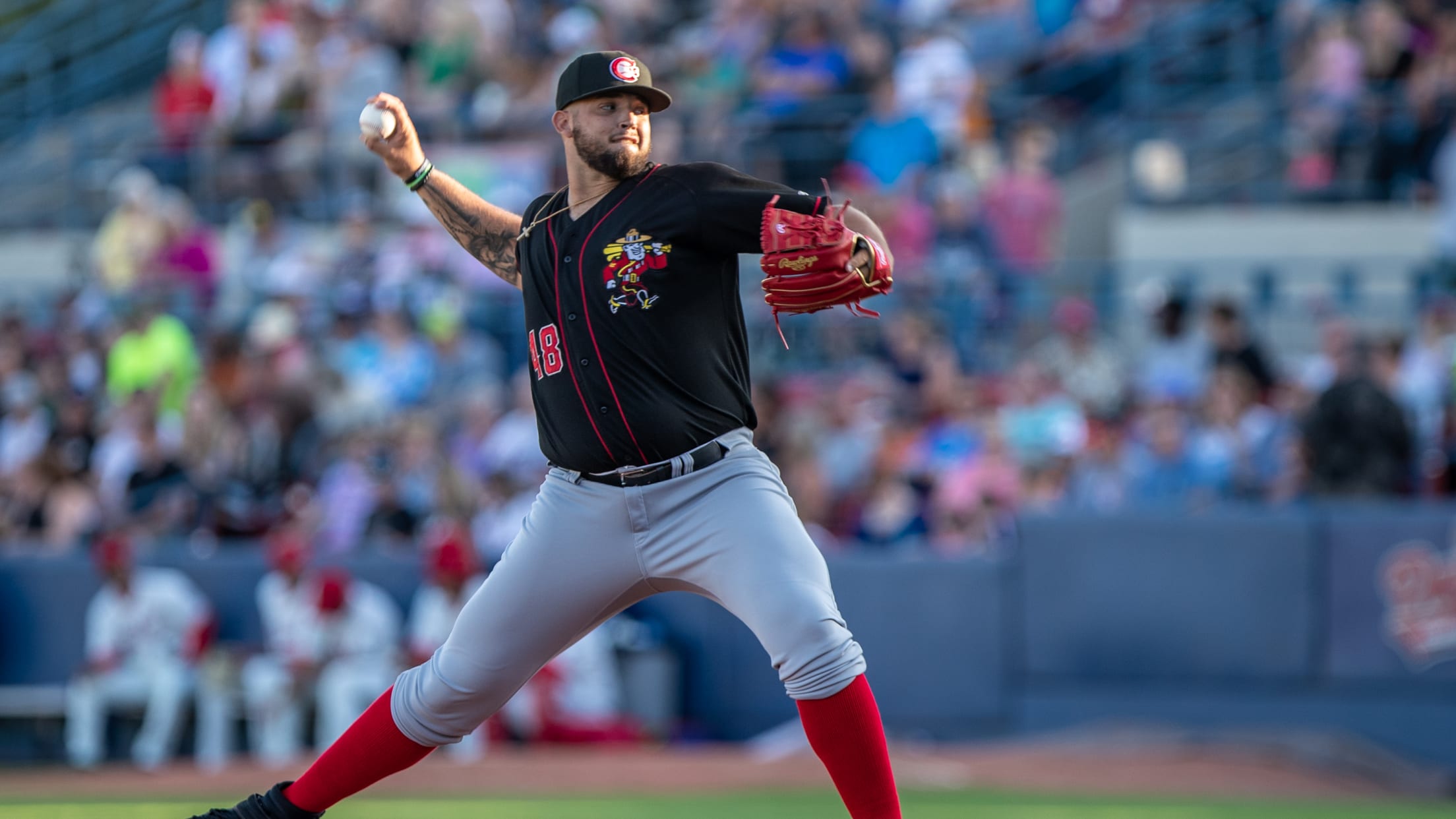 (Nat Bailey Stadium - Vancouver, B.C.) - During this time of uncertainty and with the rapidly changing developments surrounding the COVID-19 pandemic, the Vancouver Canadians have chosen to postpone our May 11th NatPack Redemption Day. This announcement does not confirm that the 2020 season has been cancelled. Like many others
A look at the Top 10 pitching performances by a Vancouver Canadians arm dating back to 2011
Canadians look back at ten years on the mound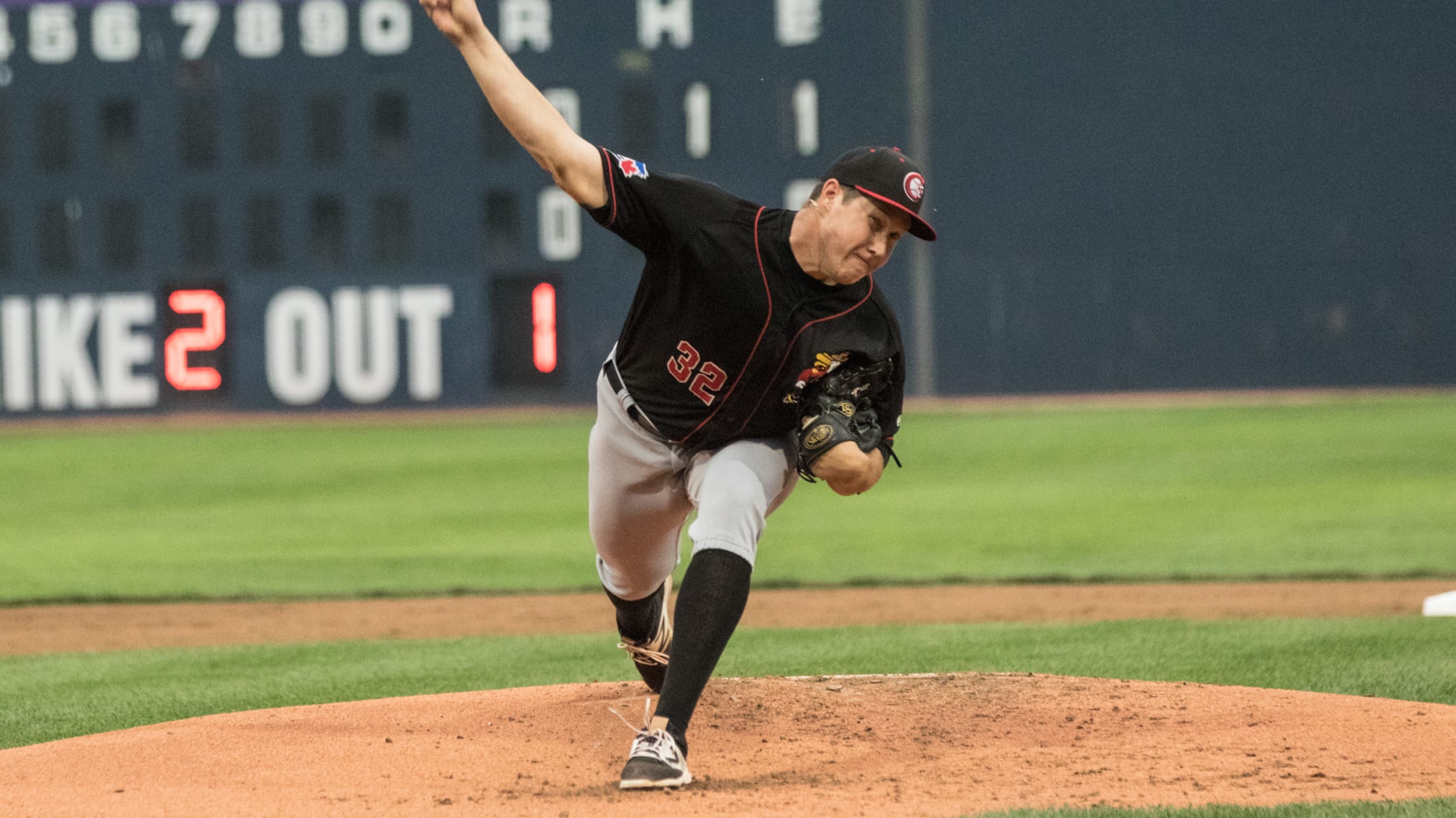 For those of us who have been here for the entire ten year relationship between the Vancouver Canadians and Toronto Blue Jays its hard to believe that a decade has passed since Paul Beeston and Alex Anthopoulos put pen to paper along side C's owner Jake Kerr and president Andy
Canadians This Week Returns to Sportsnet 650
Canadians This Week Returns to Sportsnet 650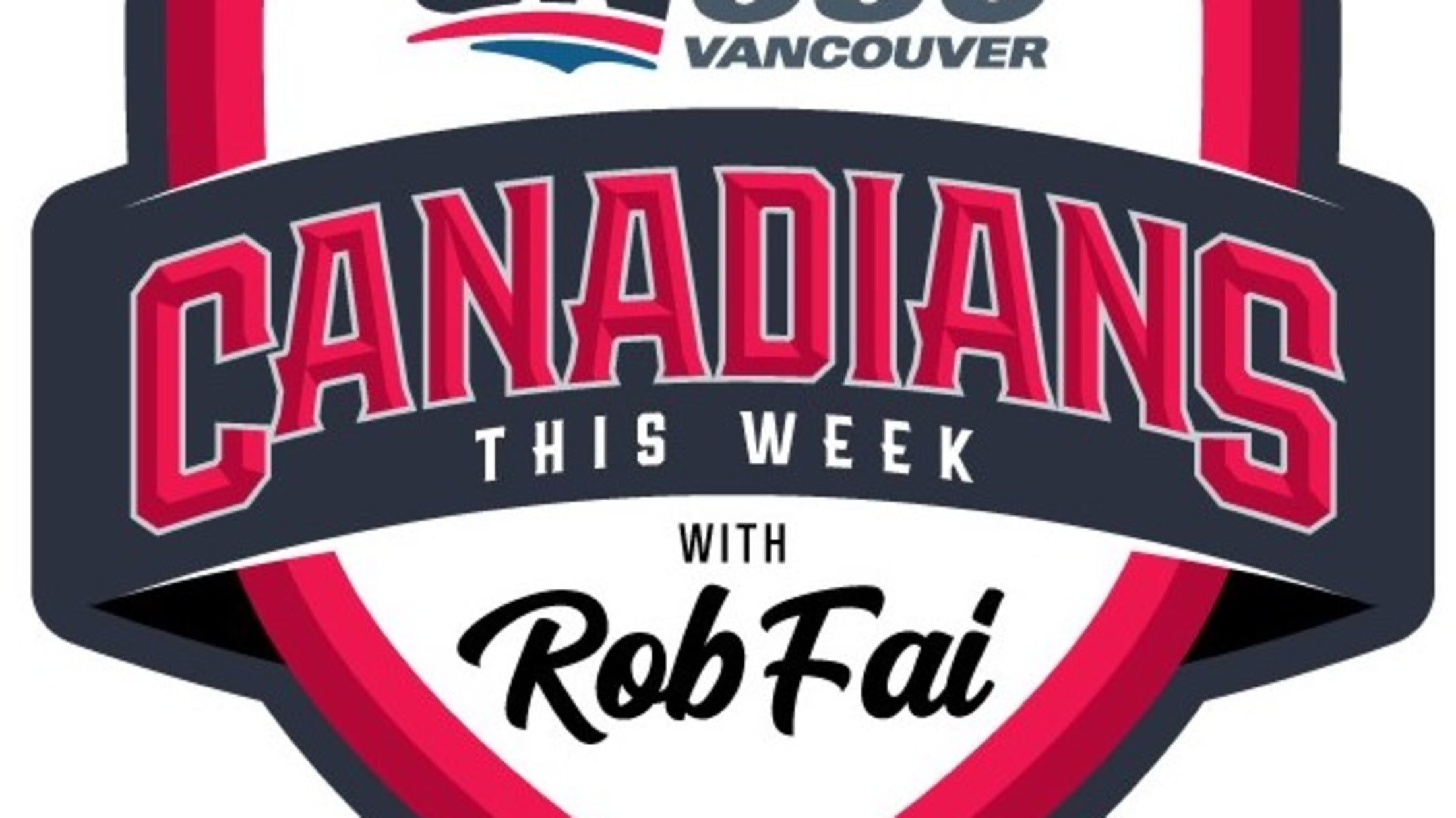 There has never been a season with more uncertainty leading up to it then the one that Vancouver Canadians baseball fans have been observing from their homes as 2020 has provided one challenge after another for fans across the globe. Longtime C's broadcaster Rob Fai hosts Canadians This Week on
Canadians Baron Received National Field Recognition
Ross Baron's work on historic Nat Bailey Stadium has gained the acknowledgment of both the Sports Turf Managers Association and Minor League Baseball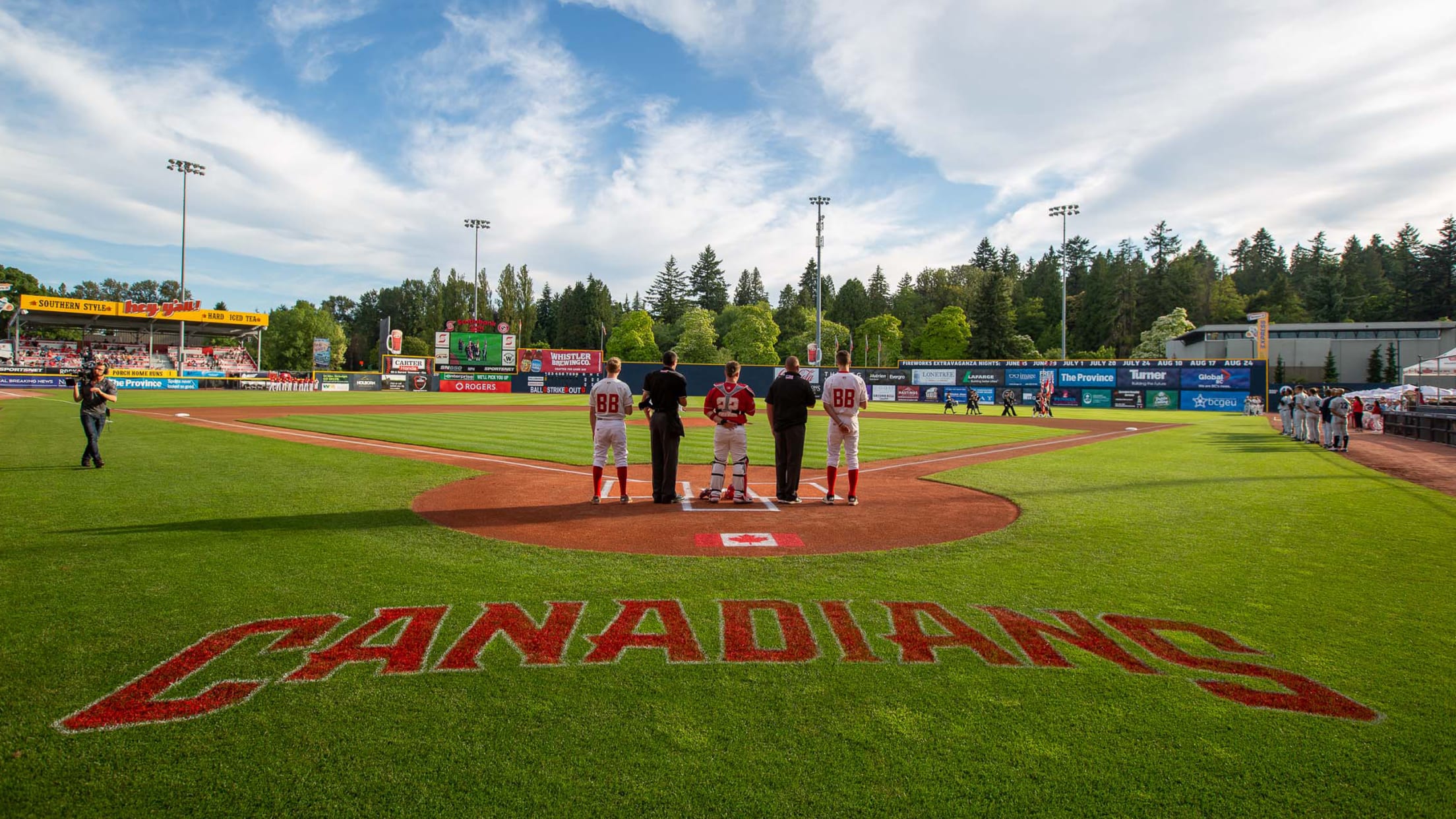 (Vancouver, B.C.) - Minor League Baseball (MiLB) and the Sports Turf Managers Association (STMA) have put forward the recipients of the 2019 Sports Field Managers of the Year for each classification and for the first time in franchise history, Vancouver Canadians Ross Baron has received the distinction on a national
Canadians Announce 2020 Early Bird Schedule
Vancouver opens with a five-game home stand vs. Eugene starting Wednesday, June 17th at 7:05pm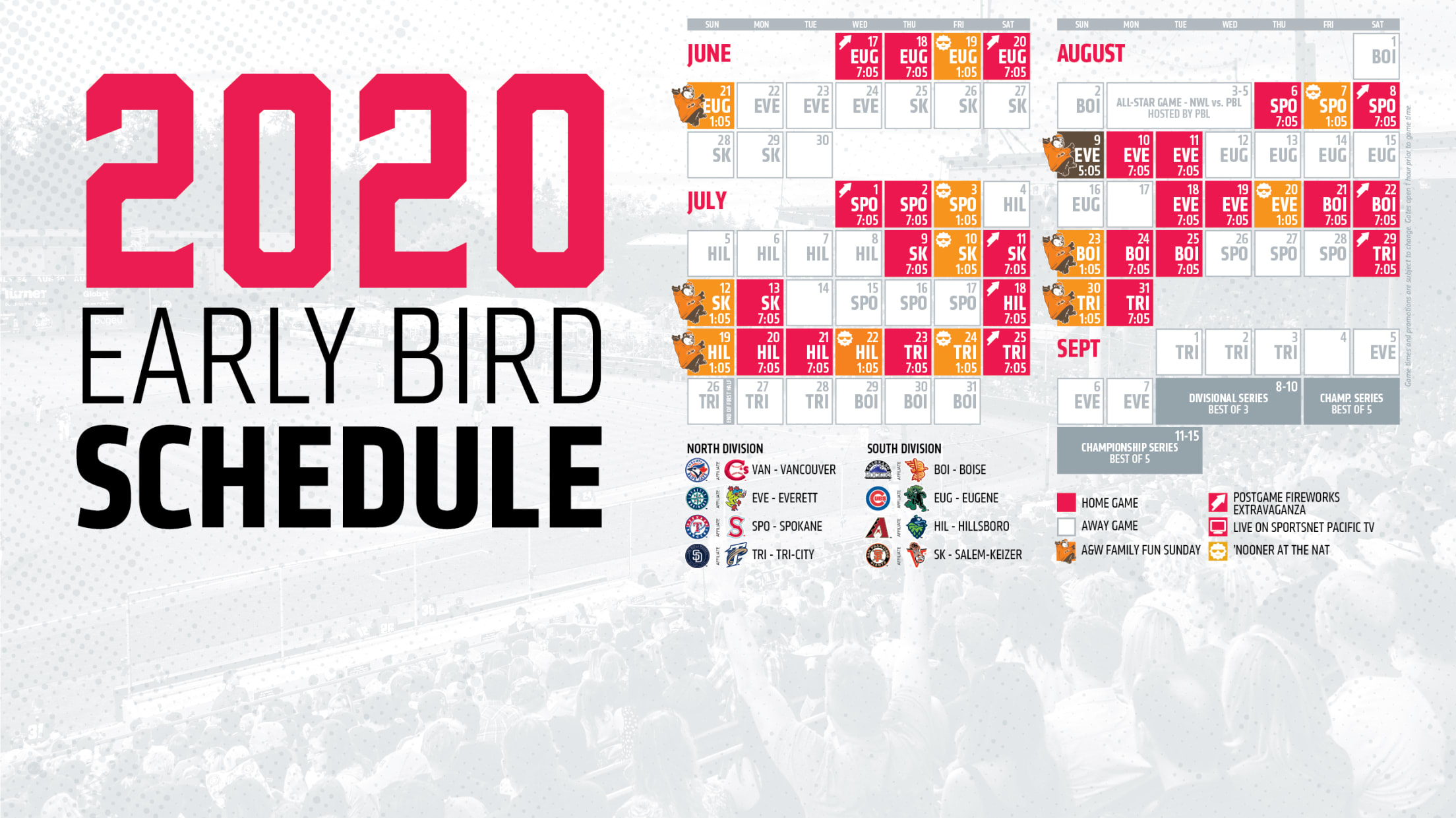 (Nat Bailey Stadium - Vancouver, B.C.) - The Vancouver Canadians Baseball Club has announced its 2020 Early Bird Schedule that includes all home and away dates including start times for games played out at historic Nat Bailey Stadium.Vancouver opens with a five-game series at home against the Eugene Emeralds (Chicago