Big Inning Buoys C's To 7-1 Win
Five-run fifth, dominant relief lift Vancouver to a series split with Everett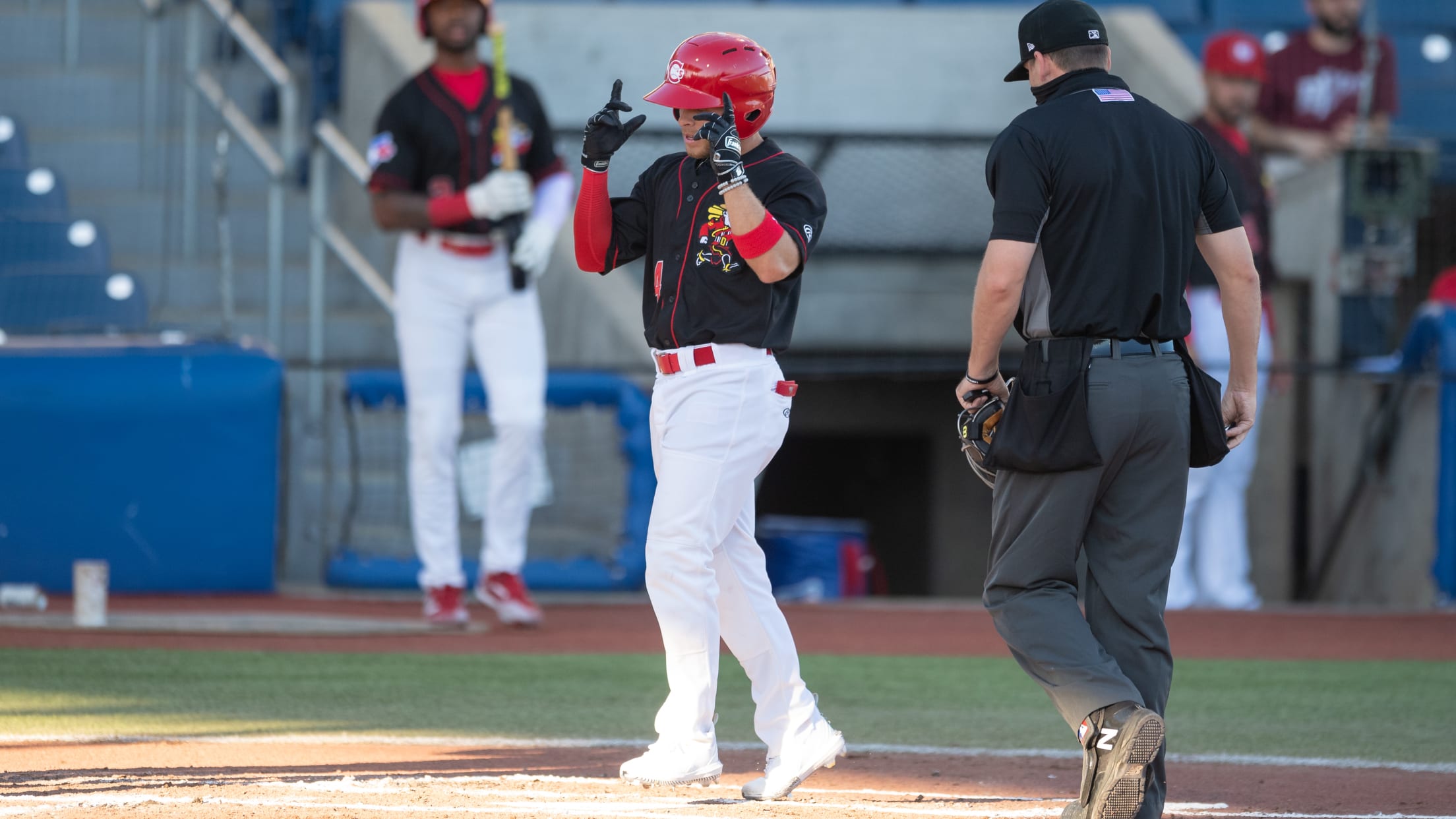 HILLSBORO, OR – A five-run fifth inning and sparkling relief earned the Vancouver Canadians a 7-1 win and a series split with the Everett AquaSox (Mariners) Sunday afternoon at Ron Tonkin Field. Tied 1-1 after four innings, Vancouver sent all nine men to the plate and scored five runs on
Canadians Felled By Potent AquaSox
Vancouver falls behind early, never recovers in 12-4 loss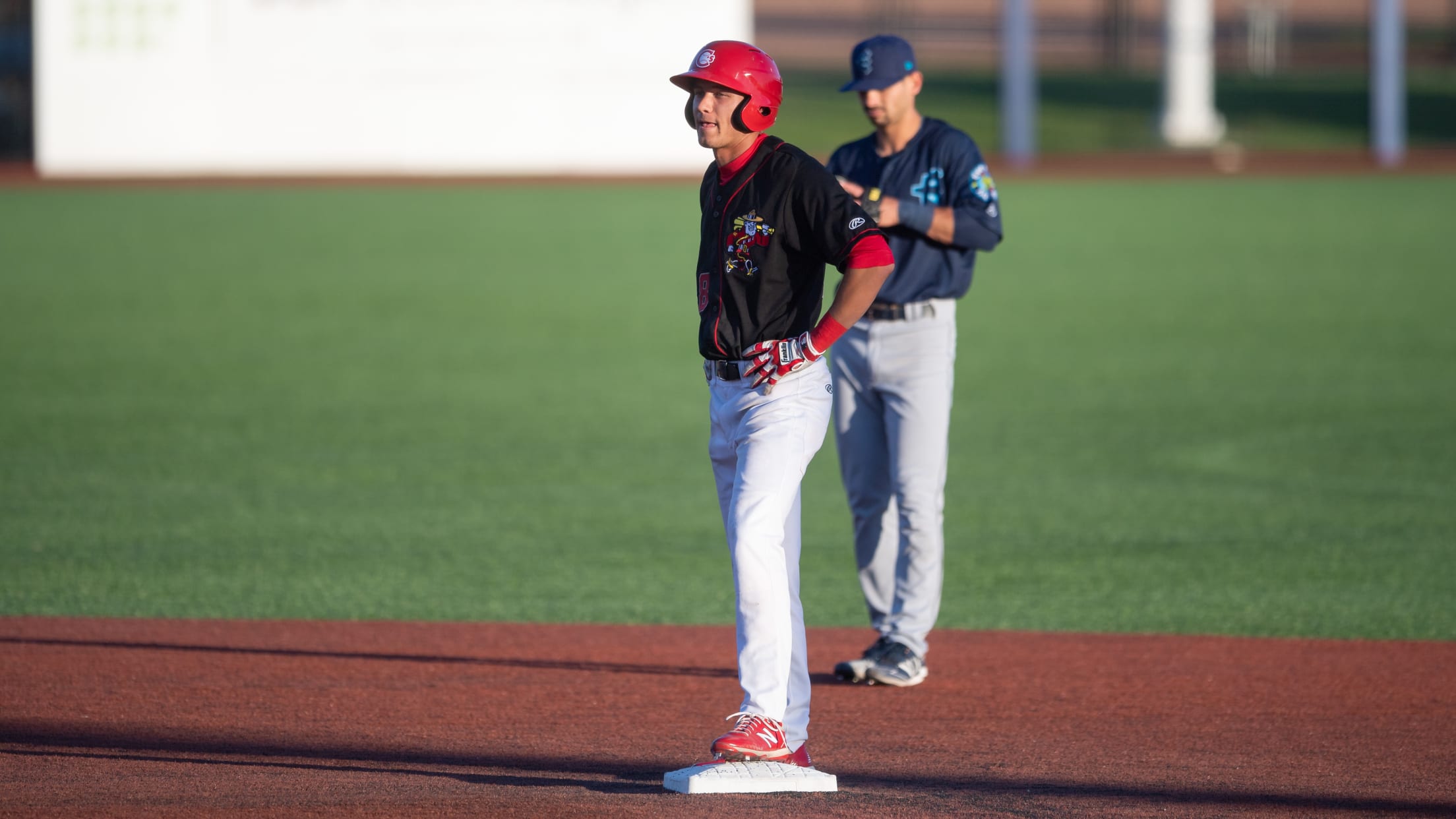 HILLSBORO, OR – The Vancouver Canadians couldn't handle the high-powered Everett AquaSox (Mariners) Saturday night, as they trailed early and came up short in a 12-4 loss Saturday night at Ron Tonkin Field. Everett, who leads all of Advanced-A in nearly every offensive category, scored three runs on three hits
Offense Sputters As Everett Evens Series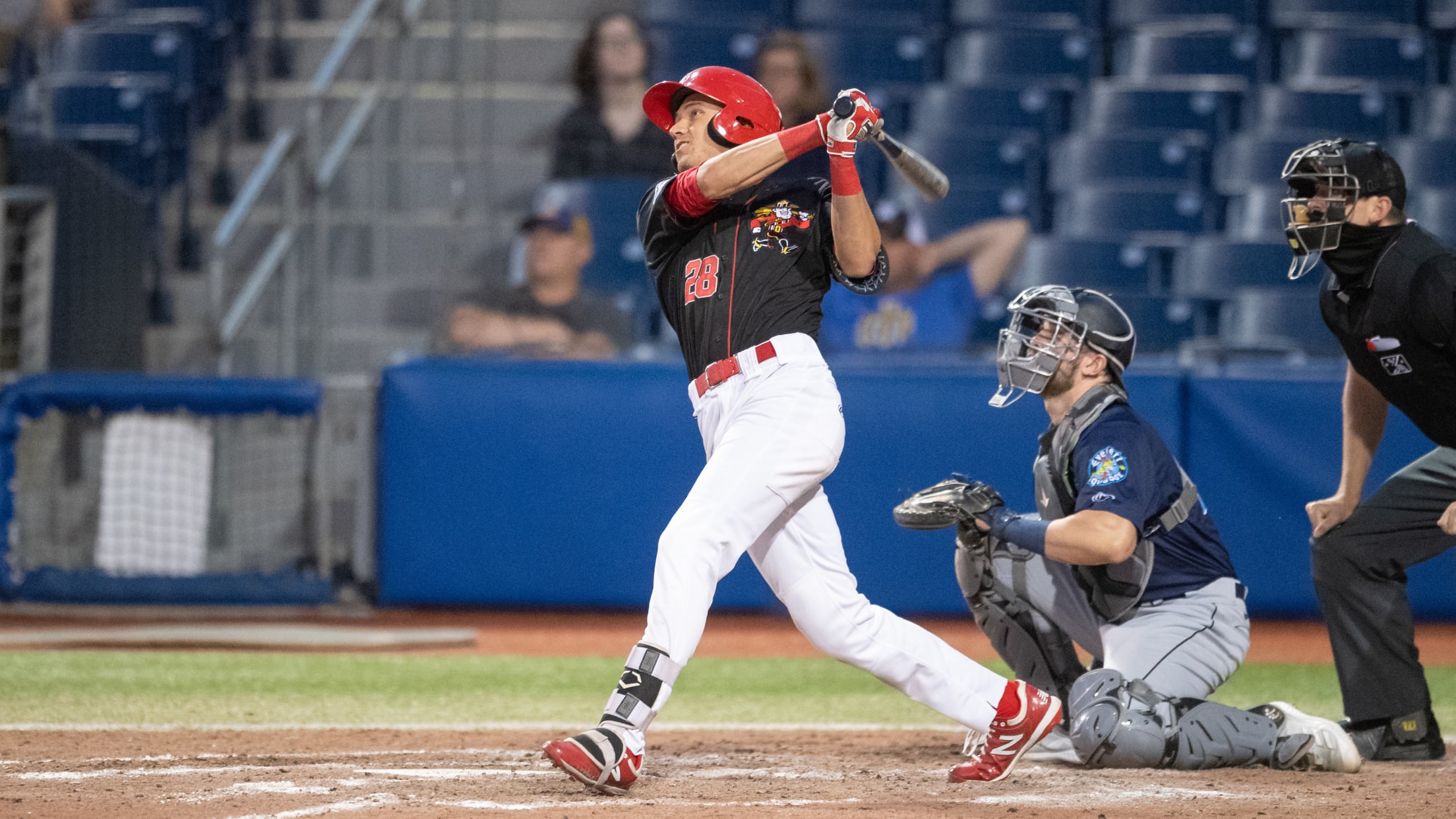 HILLSBORO, OR – The Vancouver Canadians failed to figure out Levi Stoudt and the Everett AquaSox (Mariners) Friday night as they dropped game four of a six-game set with the Frogs 9-2 on Friday night at Ron Tonkin Field. After a scoreless three innings, Everett broke through with two runs
Six-Run First, Hernandez Gem Spur C's To 9-5 Win
Vancouver goes up big early, gets finest relief outing of the year to beat Everett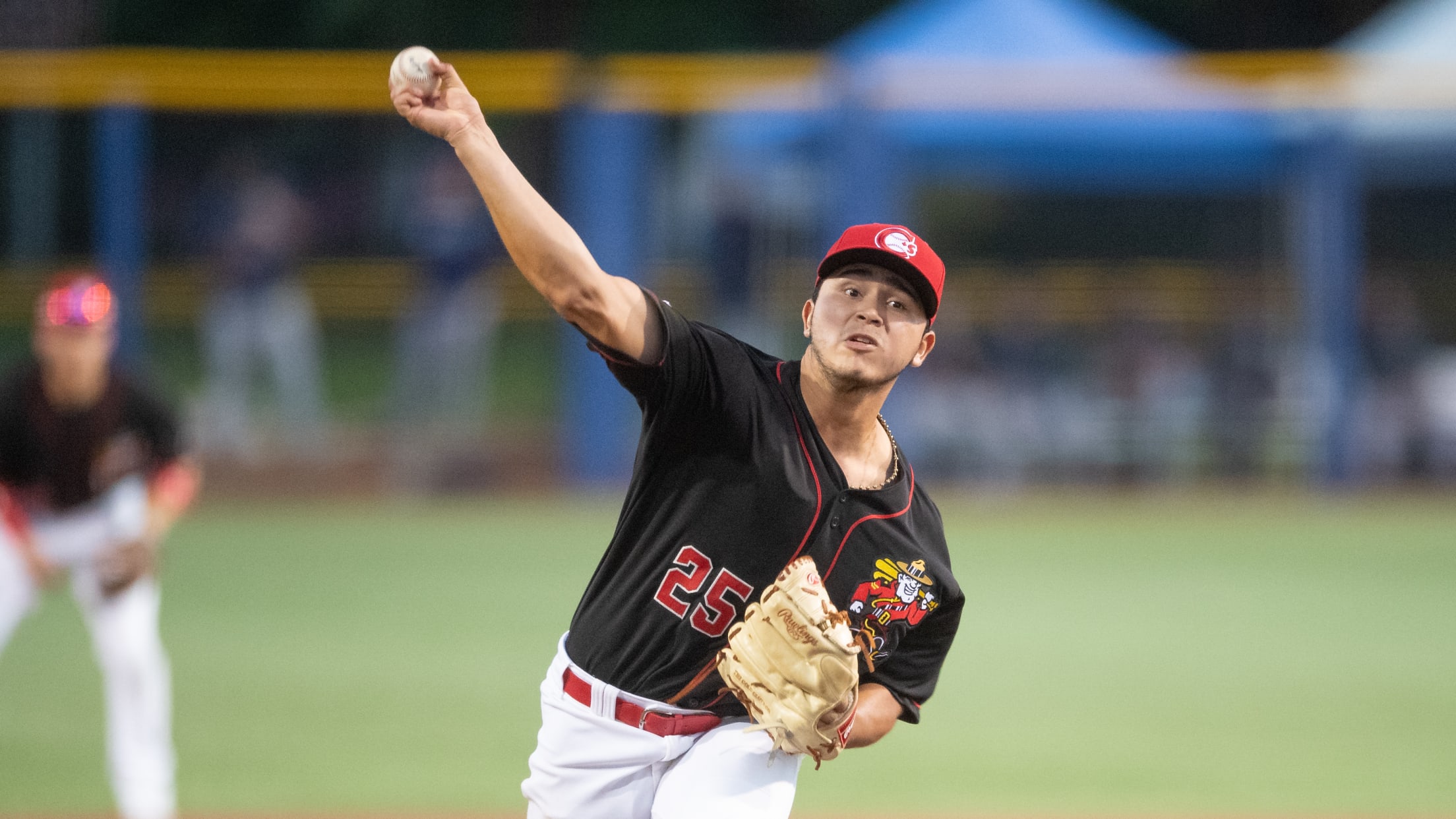 HILLSBORO, OR – A six-run opening frame and five shutout innings of relief from Adrian Hernandez led the Vancouver Canadians to a 9-5 win over the Everett AquaSox (Mariner) Thursday night at Ron Tonkin Field. The C's led wire-to-wire thanks to six runs on five hits in the bottom of
Van Eyk Leads C's To 4-3 Win
Right-hander sets the tone as Vancouver evens series with Everett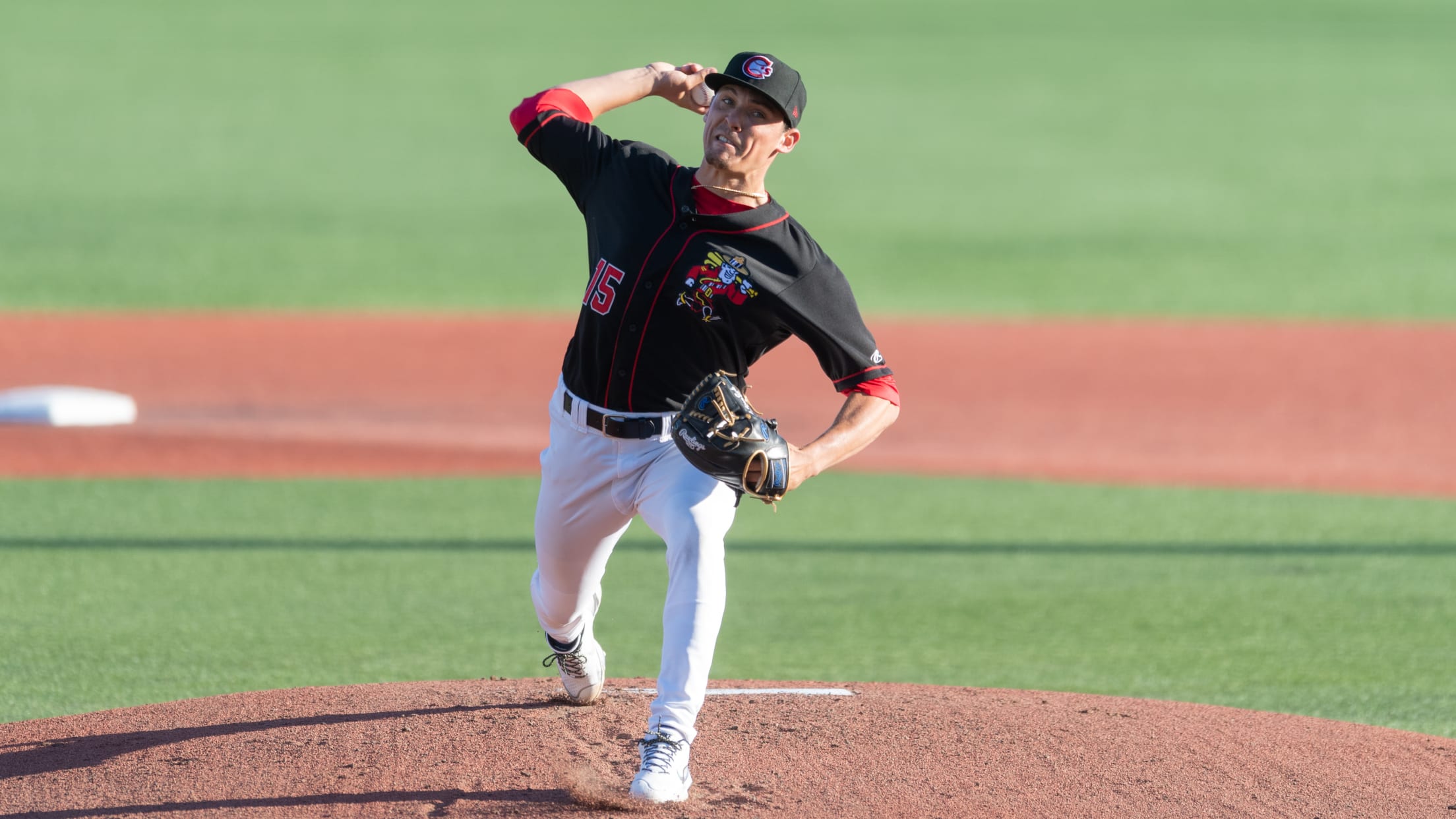 HILLSBORO, OR – The Vancouver Canadians, led by starting pitcher CJ Van Eyk, edged the Everett AquaSox (Mariners) 4-3 Wednesday night as the C's bounced back to even the series at Ron Tonkin Field. Van Eyk (W, 2-1) turned in his second consecutive sterling showing to earn the second win
C's Drop Sloppy Slugfest 16-9
Vancouver and Everett combine for 25 runs, 26 hits and eight errors Tuesday night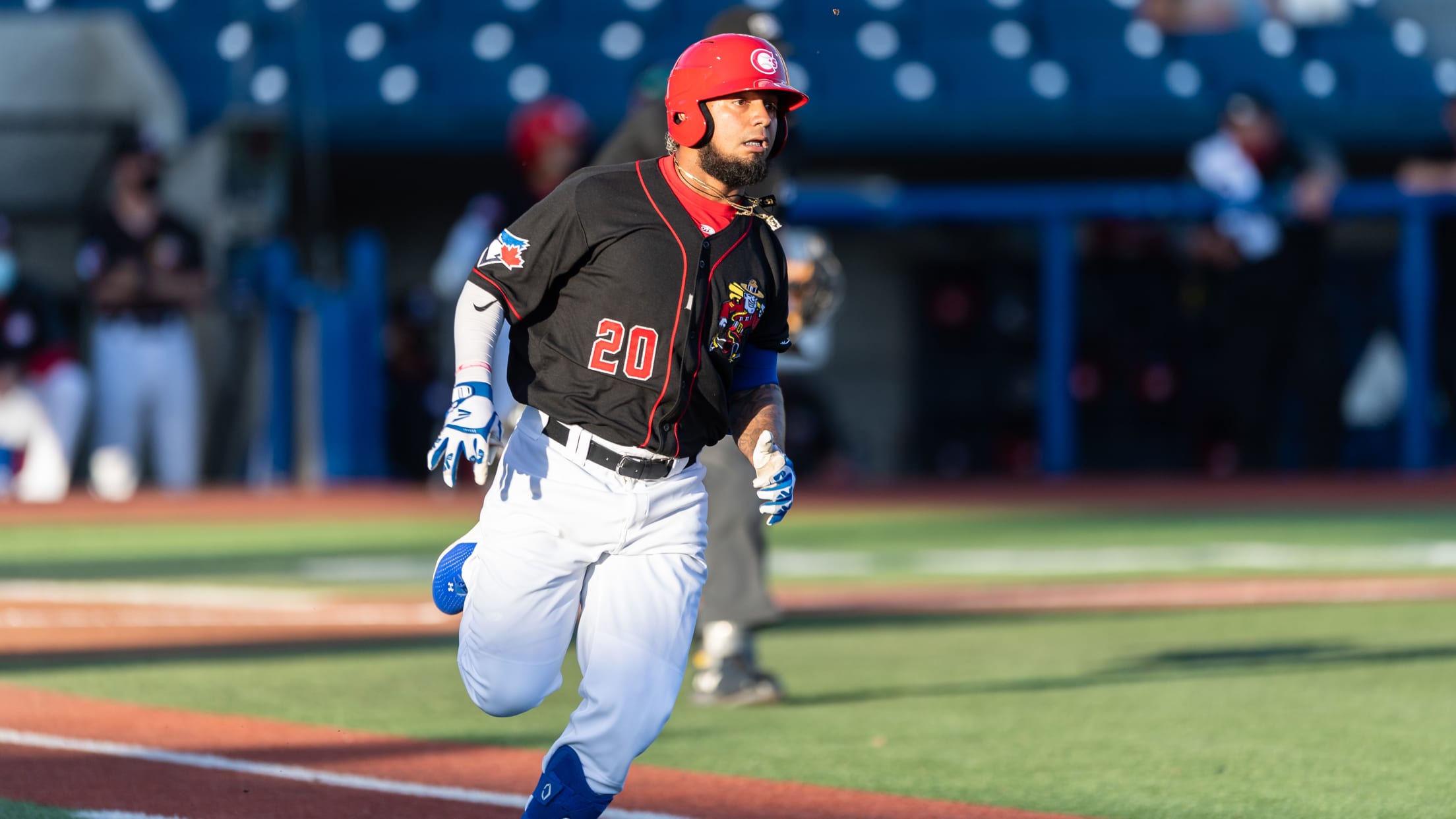 HILLSBORO, OR – The Vancouver Canadians were on the wrong end of a wacky and wild one Tuesday night as they fell 16-9 to the Everett AquaSox (Mariners) at Ron Tonkin Field in Hillsboro. After a scoreless first, Everett – ranked as one of the most potent offenses in all
Three Homers Power C's To 12-6 Win
Kirwer, De Los Santos and Gold all go deep as Vancouver takes the series from Spokane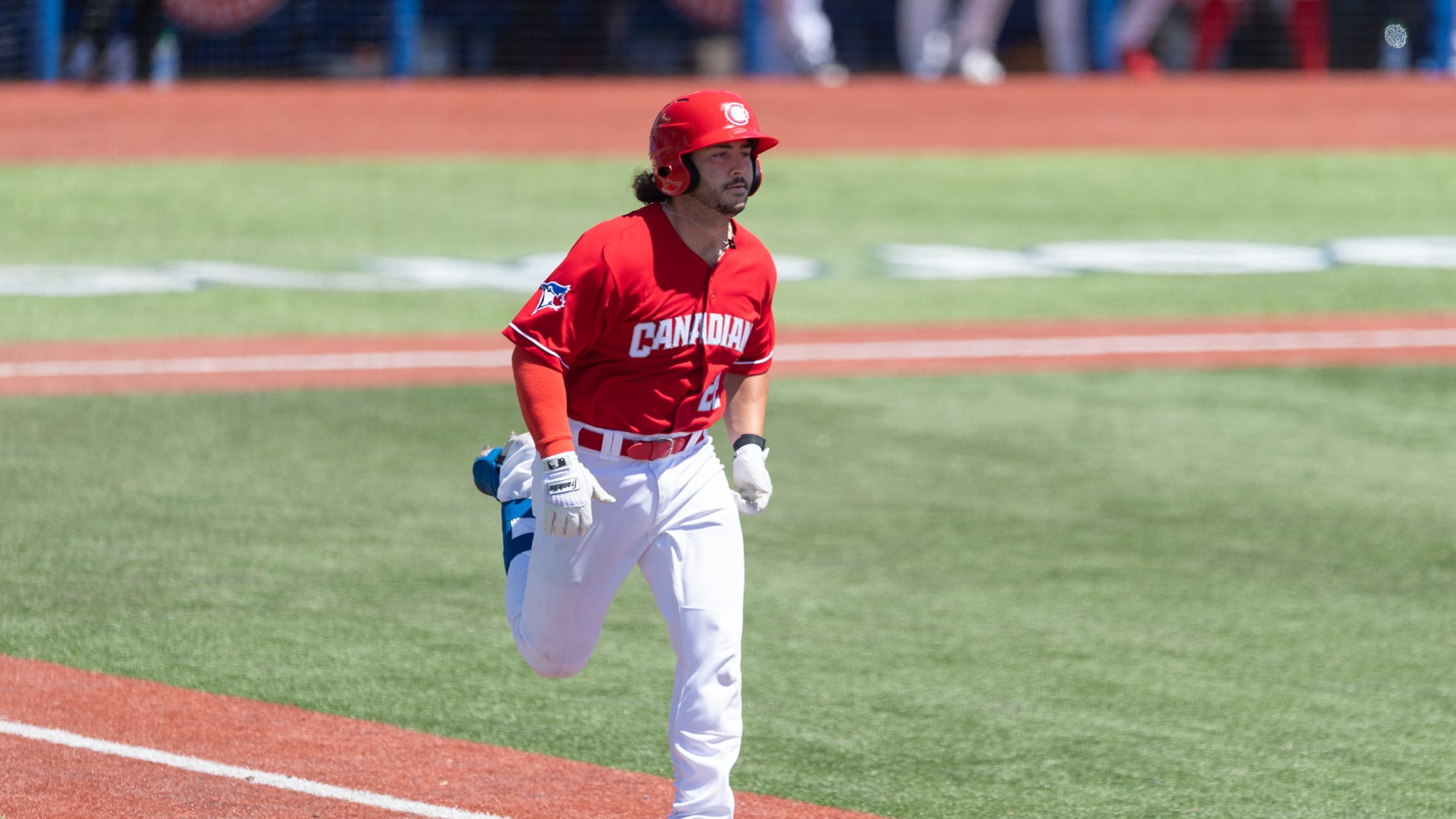 SPOKANE, WA – A season-high three home runs spurred the Vancouver Canadians to a 12-6 comeback win over the Spokane Indians (Rockies) Sunday night at Avista Stadium as the C's secured their third series win of the year. Tanner Kirwer left the yard first. Leading 1-0 in the second inning,
C's Fall Behind Early, Can't Recover In 5-2 Loss
Spokane's Nick Bush baffles bats for six innings before late rallies come up short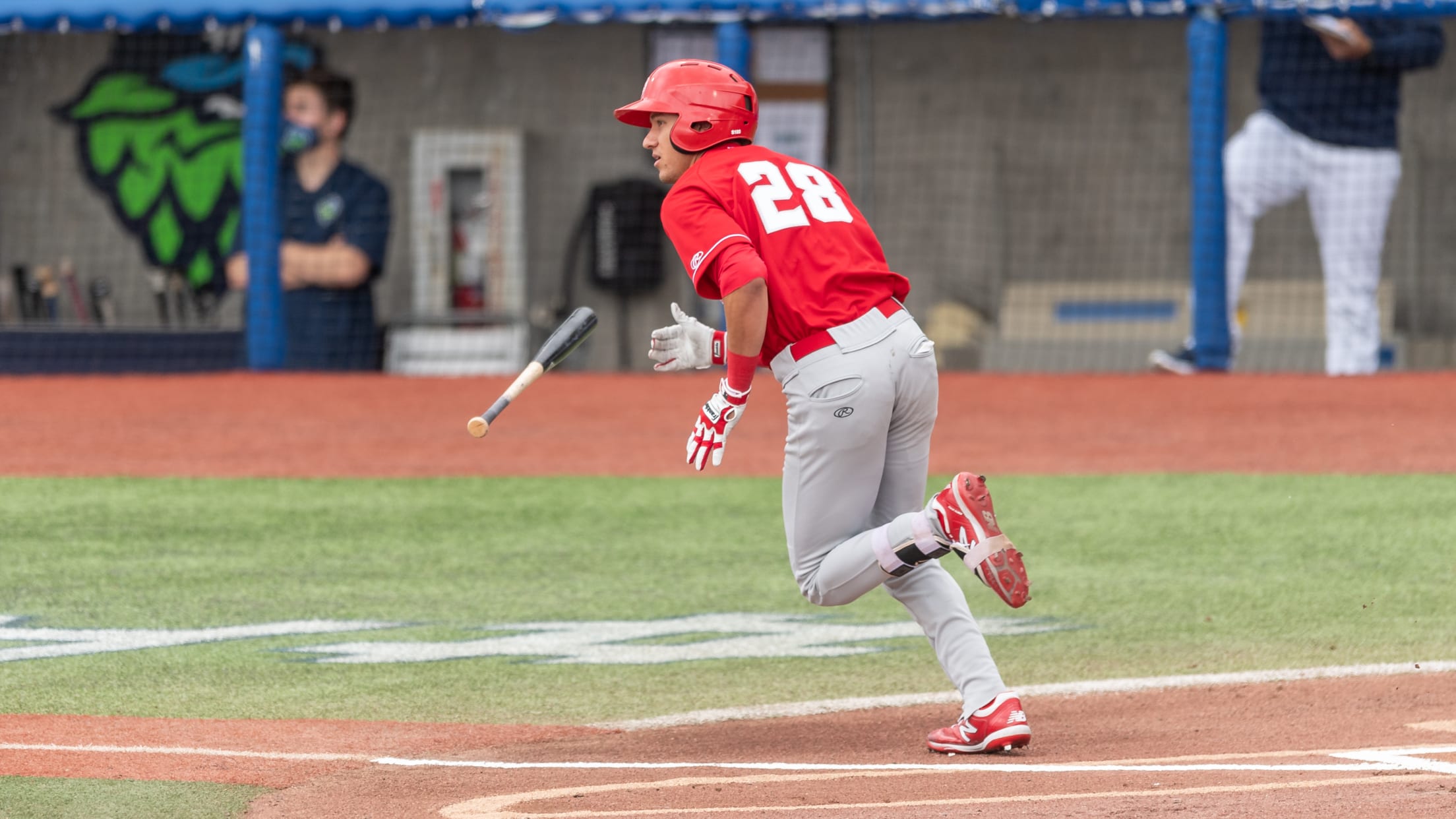 SPOKANE, WA – The Vancouver Canadians couldn't figure out the Spokane Indians (Rockies) Saturday night, as their Eastern Washington opponent took game five of the six-game set 5-2 behind six shutout innings from their starter Nick Bush and a three-run sixth that proved to be the difference. Leading 2-0 after
Bats Back Kloff's Return To Form In C's Triumph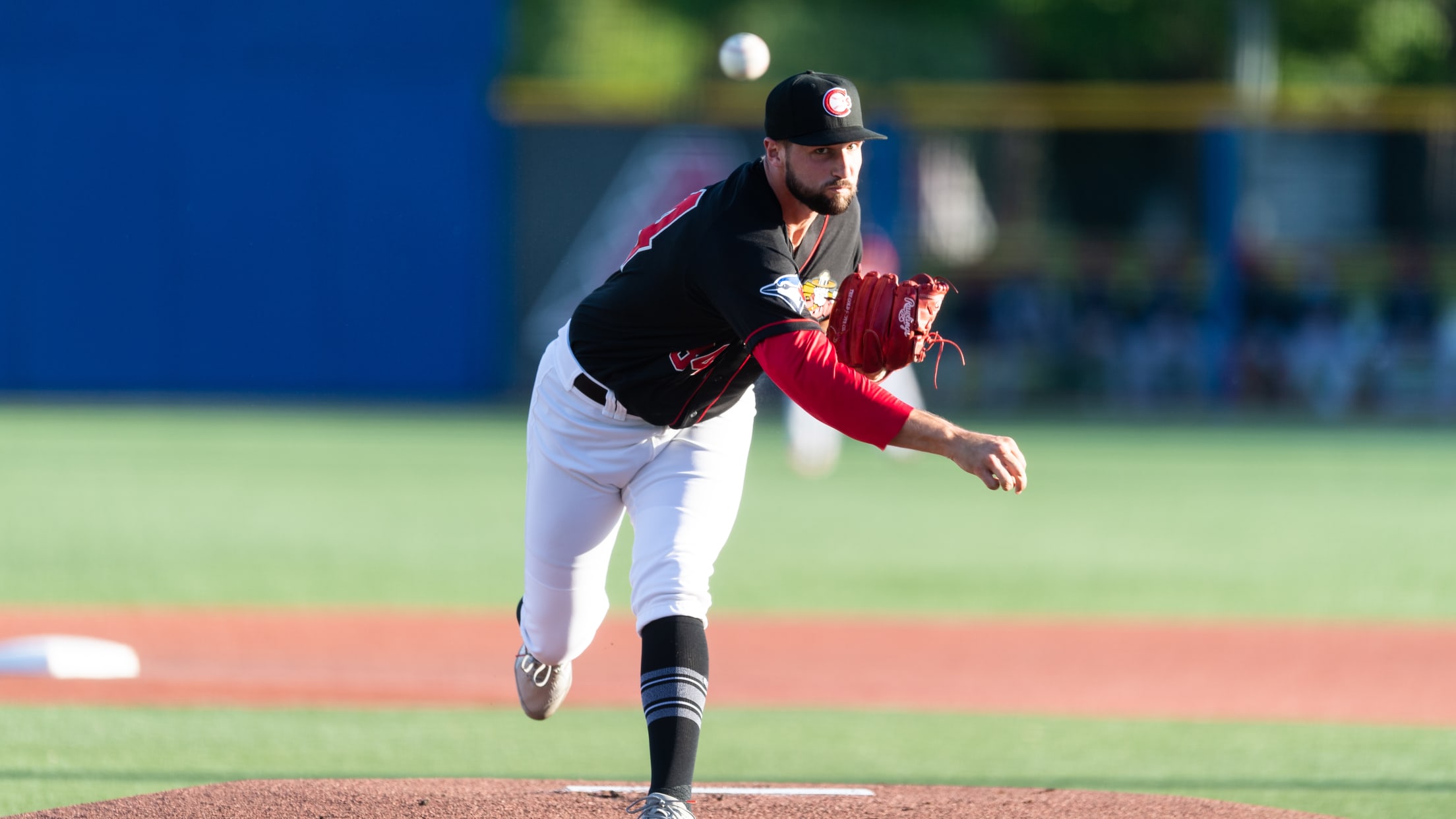 SPOKANE, WA – A three-run first and a five-run fifth backed a solid outing from #9 Blue Jays prospect Adam Kloffenstein as the Vancouver Canadians took care of business with a 9-4 win over the Spokane Indians (Rockies) Friday night at Avista Stadium. After getting shutout for just the second
C's Blanked For Second Time This Season
Bats can't figure out Feltner and co. in 8-0 loss Thursday afternoon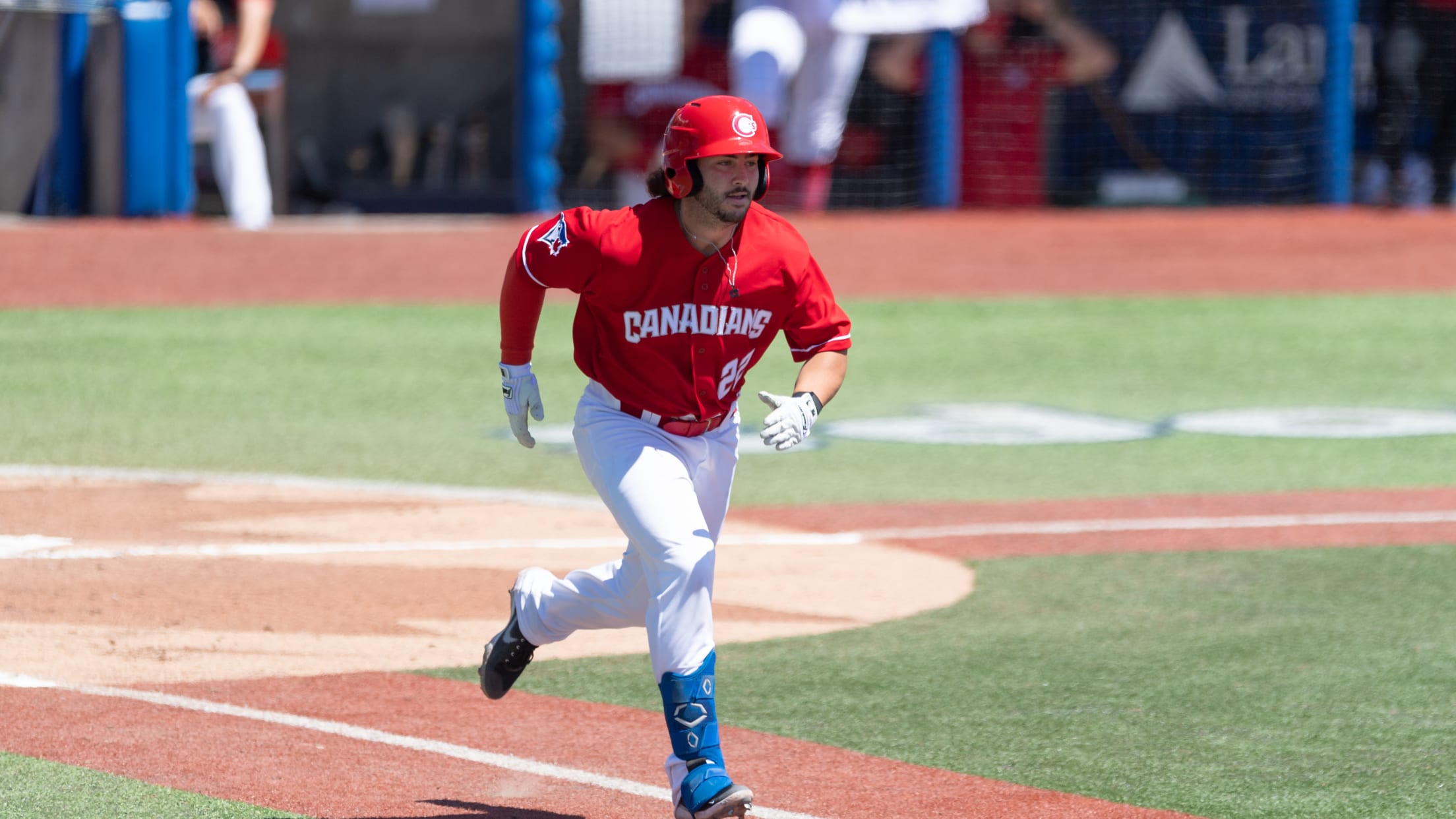 SPOKANE, WA – The Vancouver Canadians mustered a season-low two hits in an 8-0 loss to the Spokane Indians (Rockies) Thursday afternoon as their seven-game winning streak against their Eastern Washington opponent came to an end. After a scoreless first, Spokane took the lead for good with a run in
Big Innings Boost C's To Win Over Spokane
Crooked numbers in the first and sixth vault Vancouver to 10-2 triumph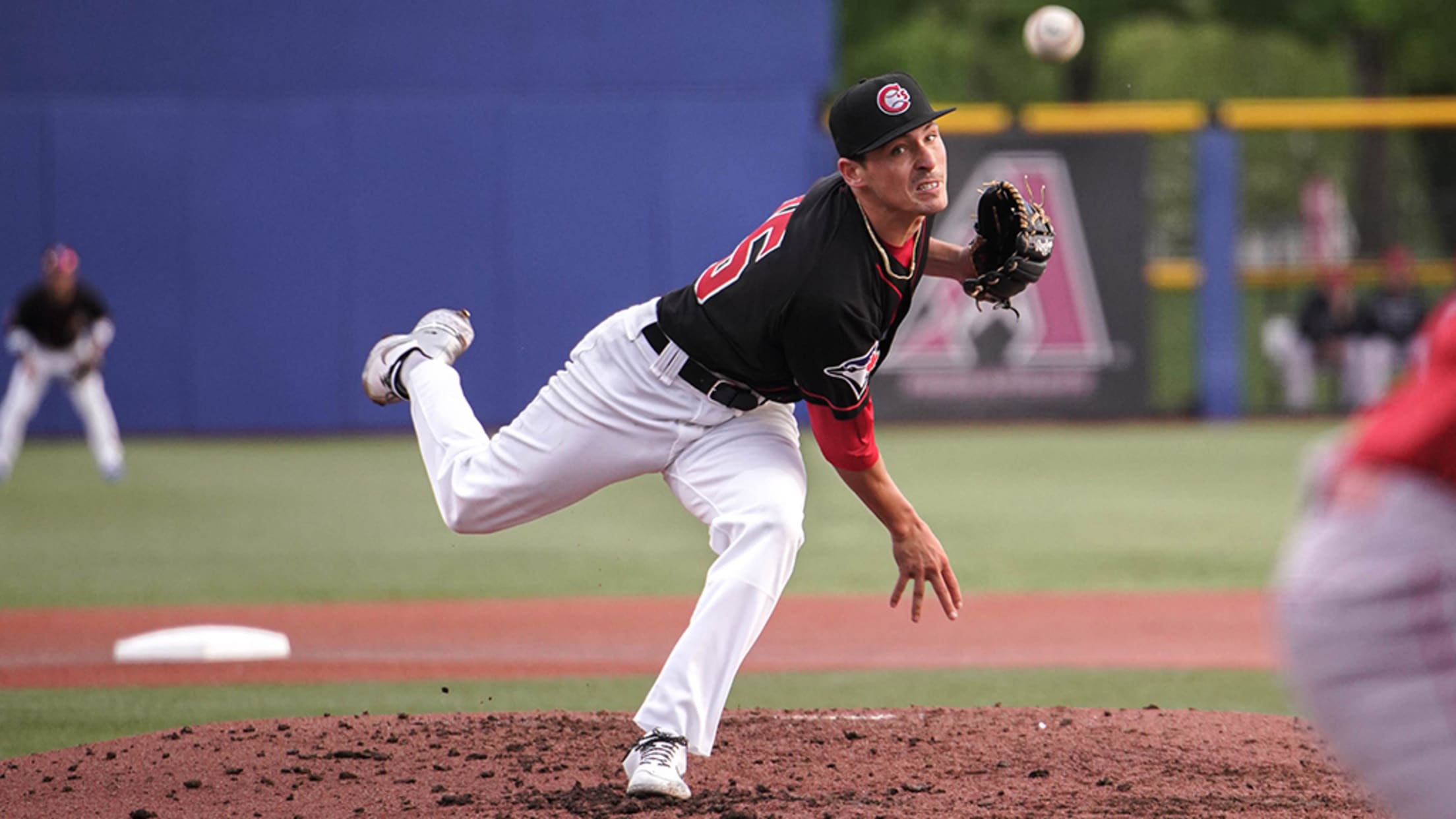 SPOKANE, WA – The Vancouver Canadians used a five-run first and a four-run sixth to squash the Spokane Indians (Rockies) 10-2 Wednesday night at Avista Stadium and win their seventh consecutive game against their Eastern Washington foe. For the second consecutive game, the C's took a big lead in the
Enjoy Buy ONE, Get ONE for Father's Day!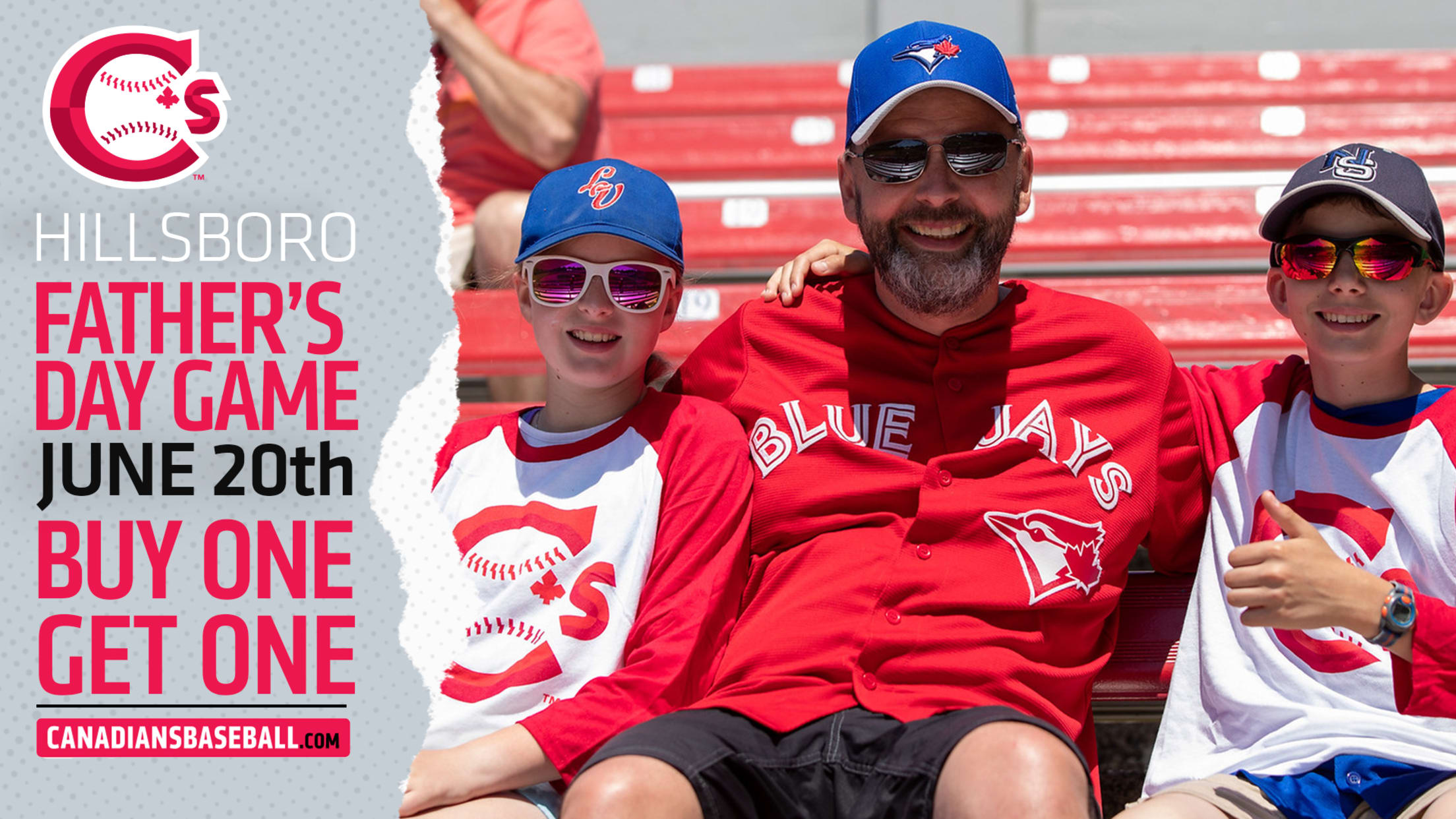 HILLSBORO, OR -- Spend Father's Day at the ballpark as the Canadians as they look to take on the Everett Aquasox (Seattle Mariner affiliate) on Sunday, June 20th. Exclusively for the Canadians home game on June 20th at Ron Tonkin Field, fans can use the code 'DAD' prior to selecting
De Los Santos' Big Night Leads C's To Win
Shortstop finishes triple shy of a cycle as Vancouver downs Spokane 8-6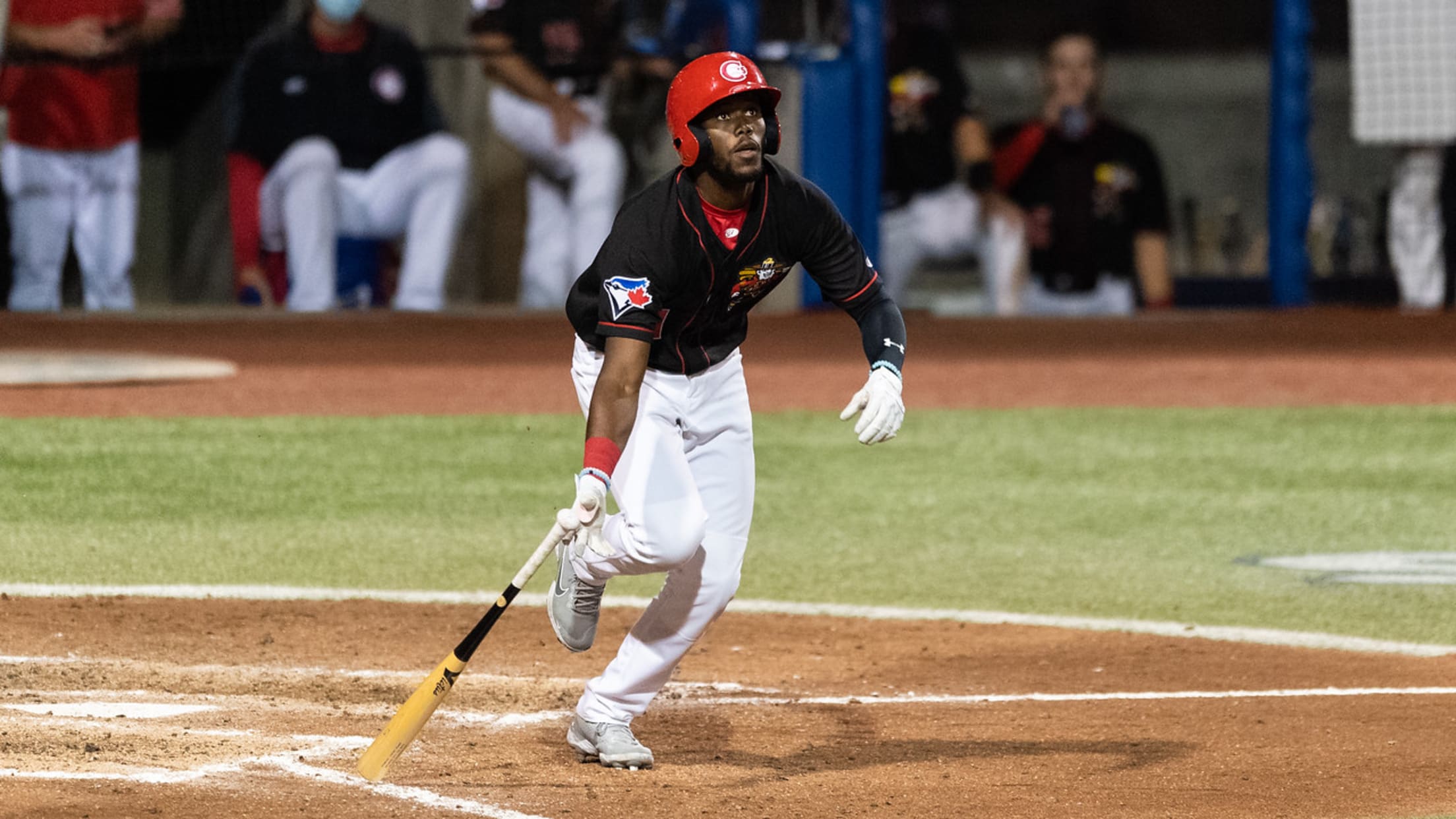 SPOKANE, WA – Luis De Los Santos drove in four runs and scored a fifth to finish a triple shy of the cycle in the Vancouver Canadians' 8-6 win over the Spokane Indians (Rockies) on Tuesday at Avista Stadium. De Los Santos started his night at the dish in a
Offense Breaks Out In 7-3 Win
C's rack up 14 hits to beat Emeralds, stay undefeated on Sundays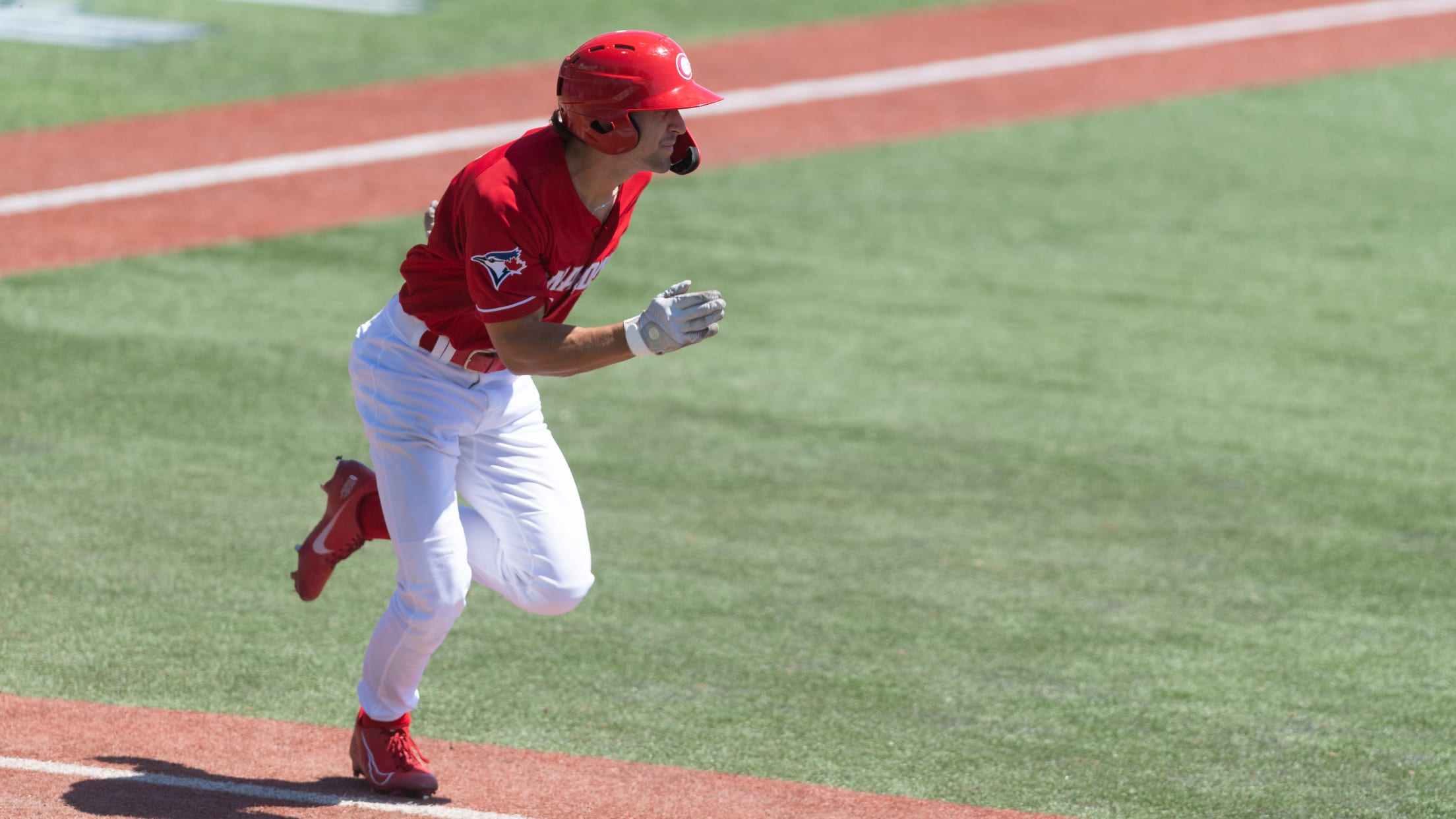 HILLSBORO, OR – After losing four of the first five games of the series, the Vancouver Canadians erupted for seven runs on 14 hits to beat the Eugene Emeralds (Giants) 7-3 at Ron Tonkin Field on Sunday afternoon. Vancouver started the scoring with a pair of runs in the third.
Tenacious Ems Continue to Plague C's 
Early lead evaporates after error in 7-4 loss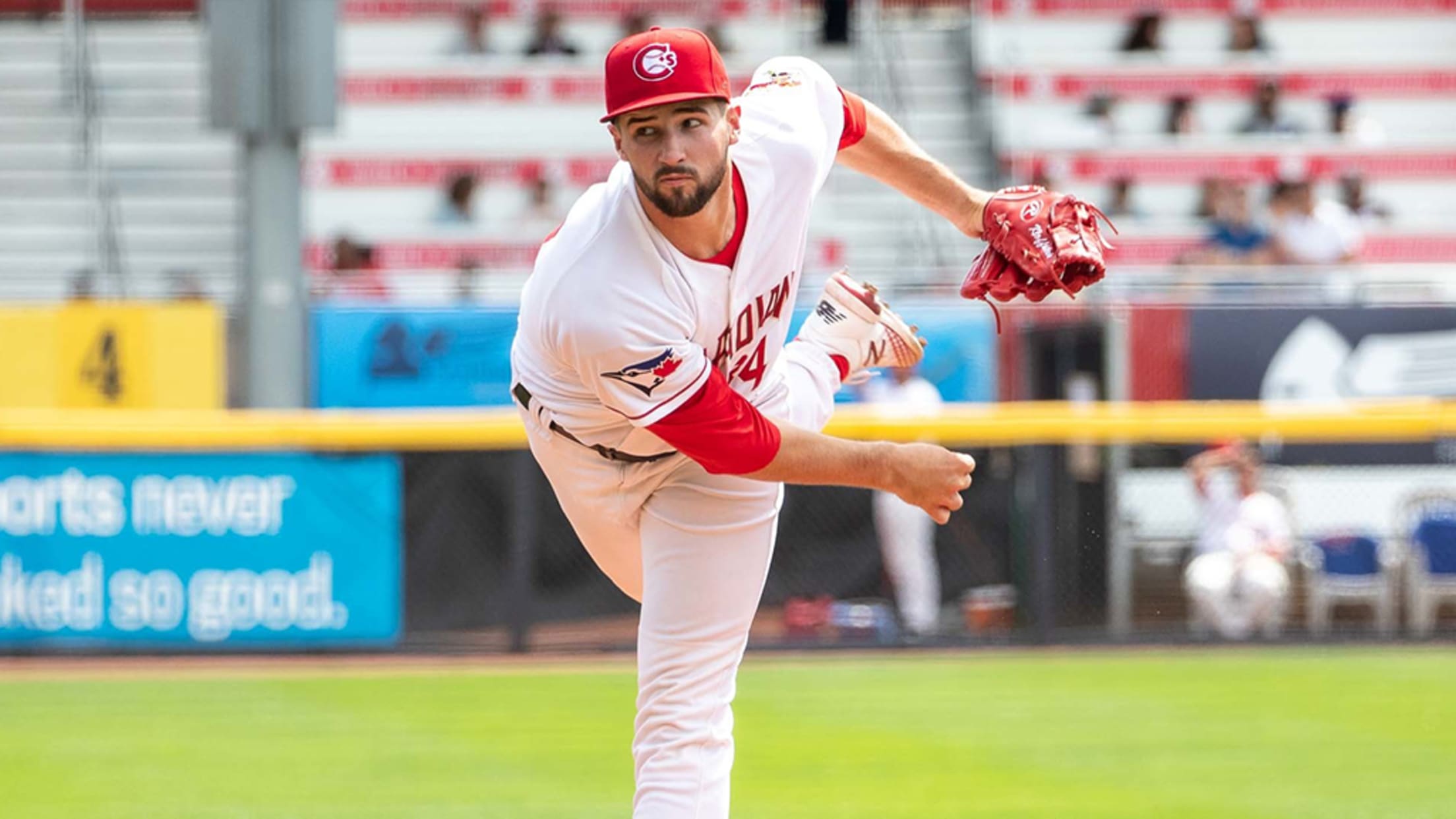 HILLSBORO, OR – The Vancouver Canadians once again failed to figure out the Eugene Emeralds (Giants) Saturday night as a second inning error scored the tying run and allowed the Emeralds to take a lead they wouldn't relinquish in a 7-4 loss at Ron Tonkin Field. Leading 1-0 after a
Late Rally Sinks C's Comeback Hopes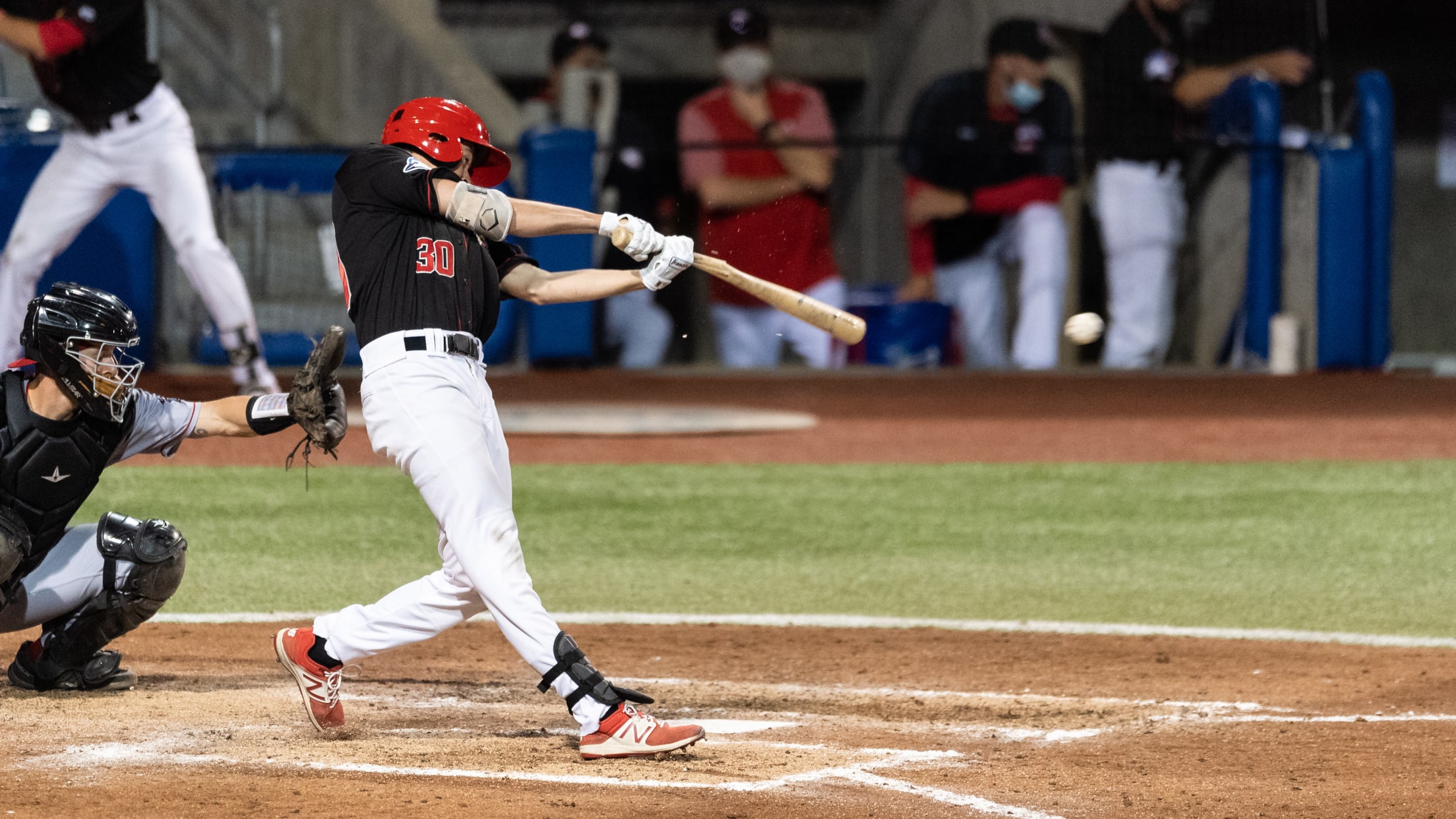 HILLSBORO, OR – The Vancouver Canadians dropped game four of their series with the Eugene Emeralds (Giants) Friday night, as the C's fell 10-5 at Ron Tonkin Field. Vancouver jumped out to an early lead with runs in the first and second. Tanner Morris singled and went to second on
Quinones K's 11, Leads C's To Victory
Vancouver's starter sets the tone in 7-5 win over Eugene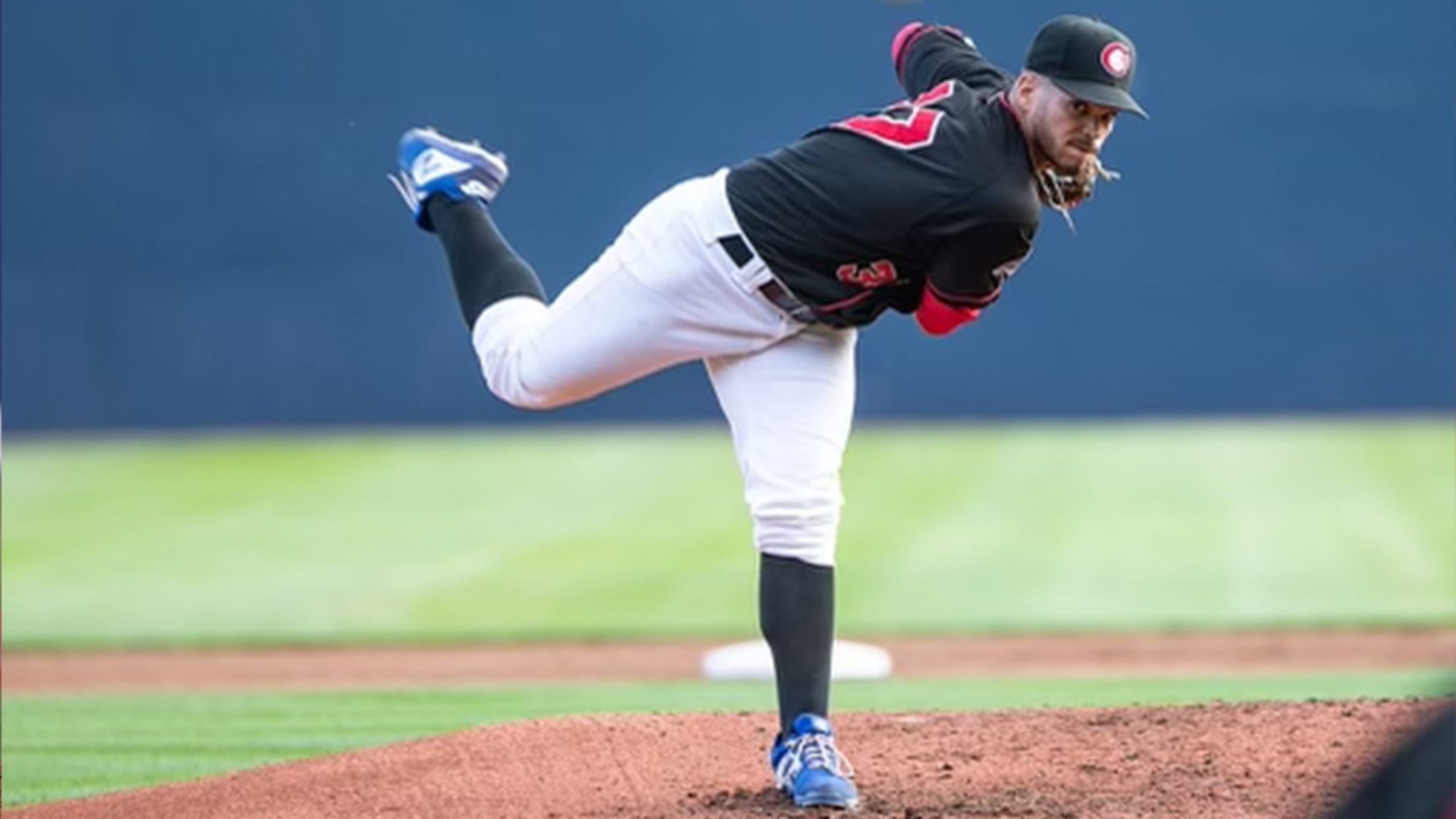 HILLSBORO, OR – The Vancouver Canadians used a career performance from starter Luis Quinones to beat the Eugene Emeralds (Giants) 7-5 Thursday night, as the right-hander's team-high eleven strikeouts were backed by contributions from up and down the lineup to end a two-game losing skid. Quinones (W, 1-0) came out
Canadians Lose Steam Late In 6-5 Loss
Back-and-forth battle sees Vancouver strand tying run at third in 10th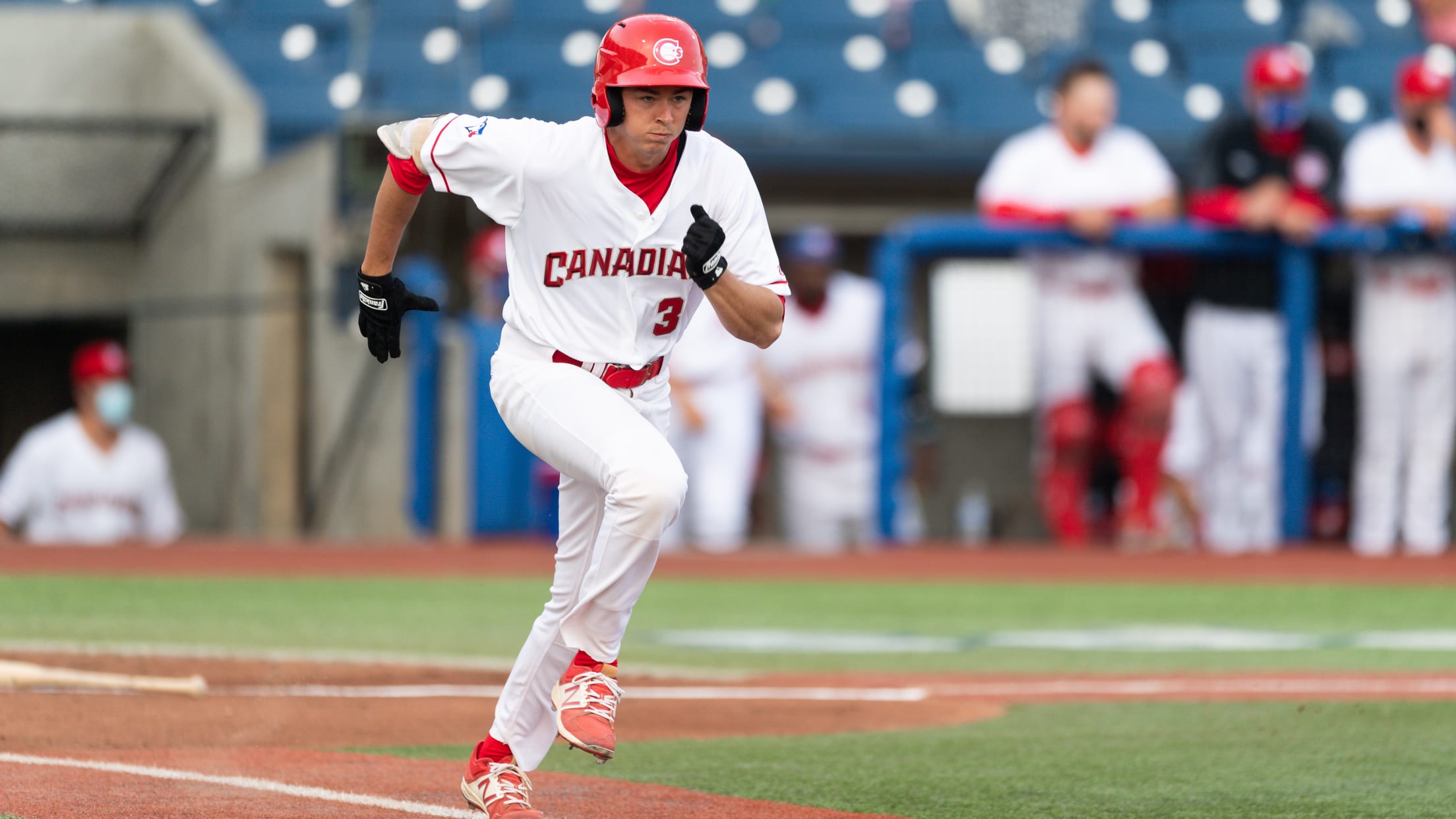 HILLSBORO, OR – The Vancouver Canadians never led and fought back to tie the game on three separate occasions, but their last rally came up just short as the C's fell 6-5 in 10 innings to the Eugene Emeralds (Giants) on Wednesday night at Ron Tonkin Field. Trailing 6-5 in
Emeralds Stifle C's Tuesday Night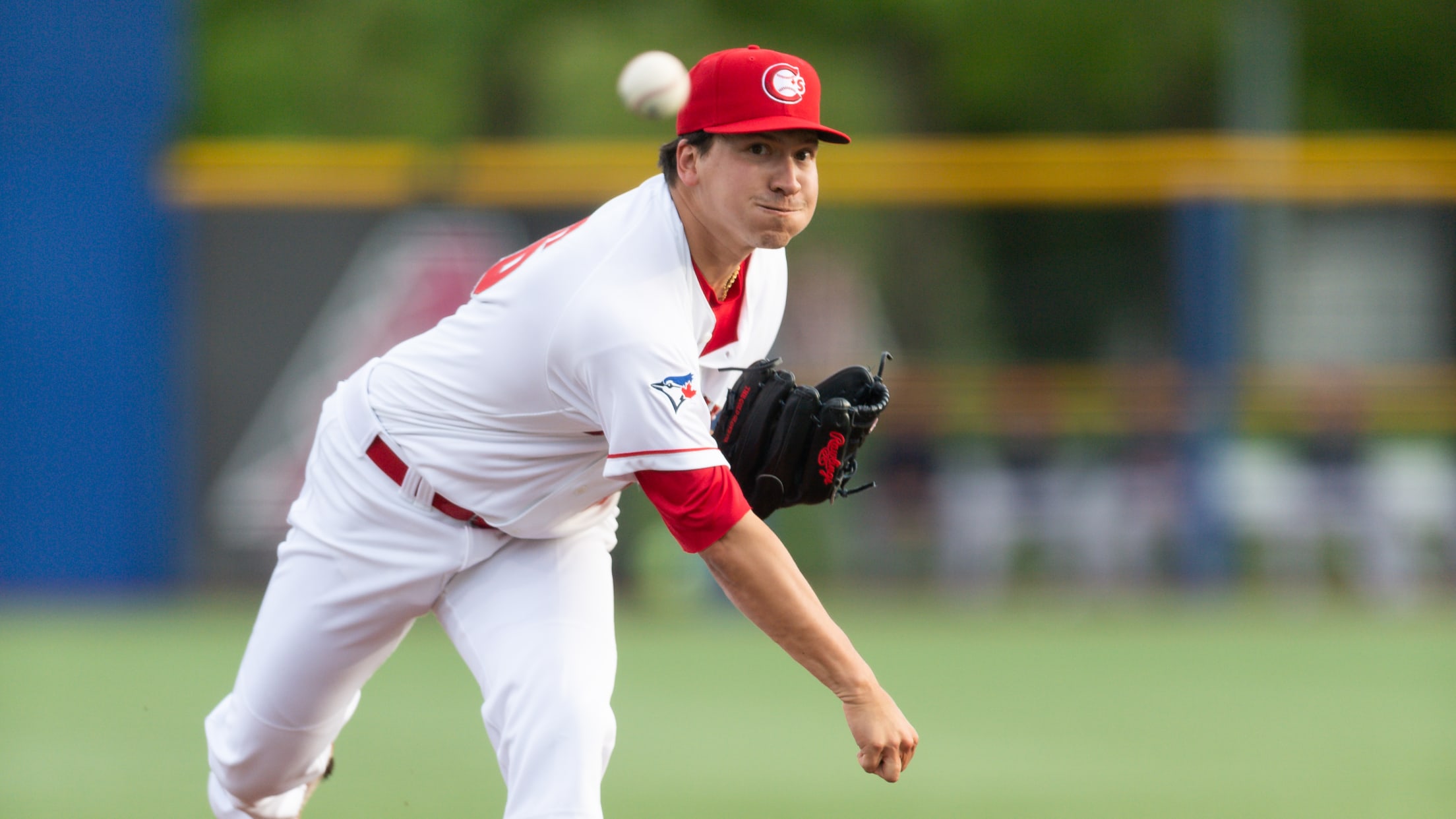 HILLSBORO, OR – The Vancouver Canadians couldn't overcome an early deficit Tuesday night, as the Eugene Emeralds (Giants) beat the C's 7-1 in the first of six games between the two clubs at Ron Tonkin Field this week. Eugene hung a crooked number in the first with four runs on
Increased Capacity at Ron Tonkin Field for Canadians Home Games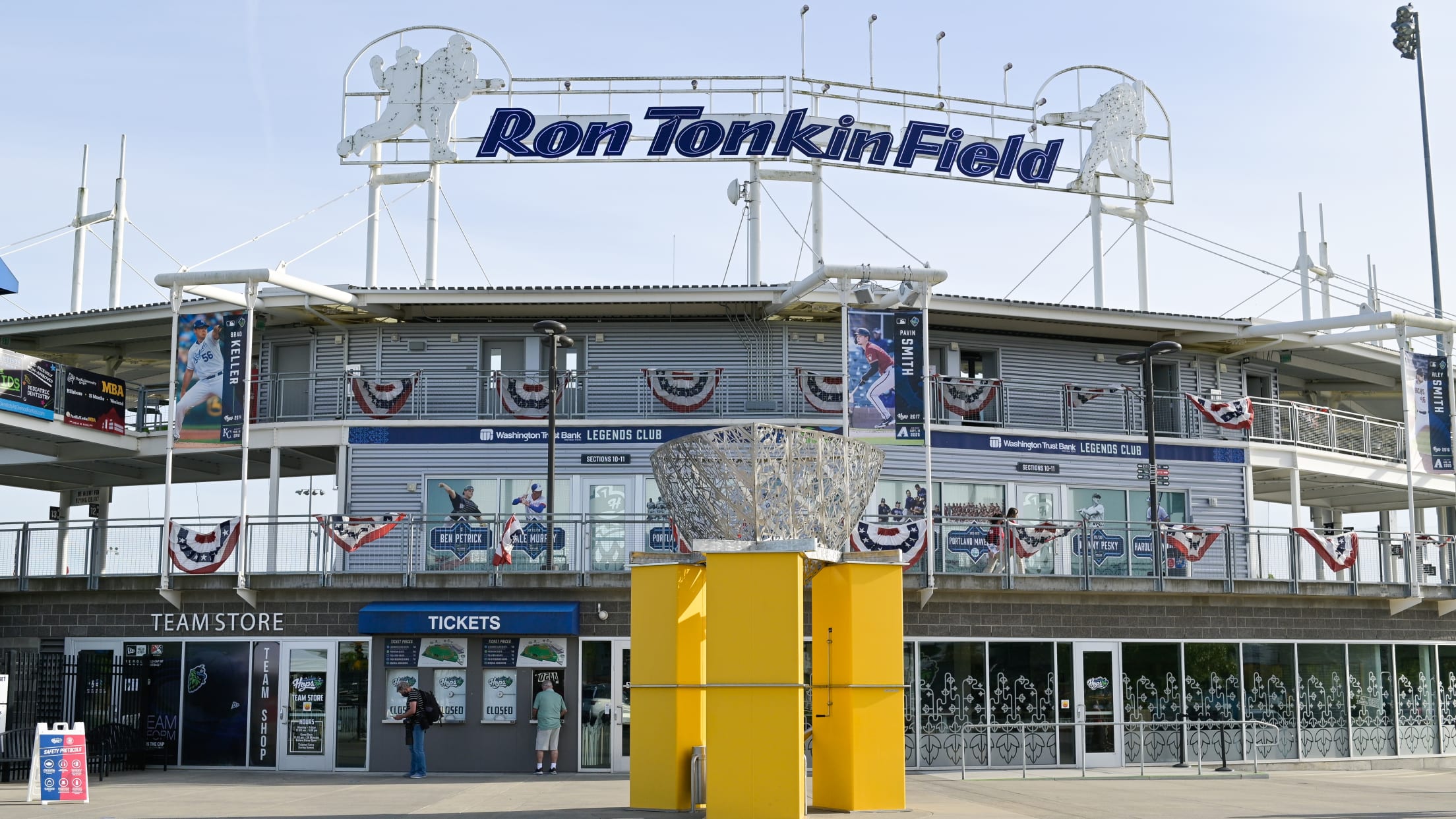 HILLSBORO, OR -- The Vancouver Canadians announced today for all 'home' games at Ron Tonkin Field starting June 1st, will open up to Sections 3-18 to an increased capacity seating. Sections 1 & 2 on the first base side and Sections 19 & 20 on the third base side will
Walk-Off Win Nets Series Split For C's
De Los Santos' sacrifice fly makes Vancouver 2-1 winners over Everett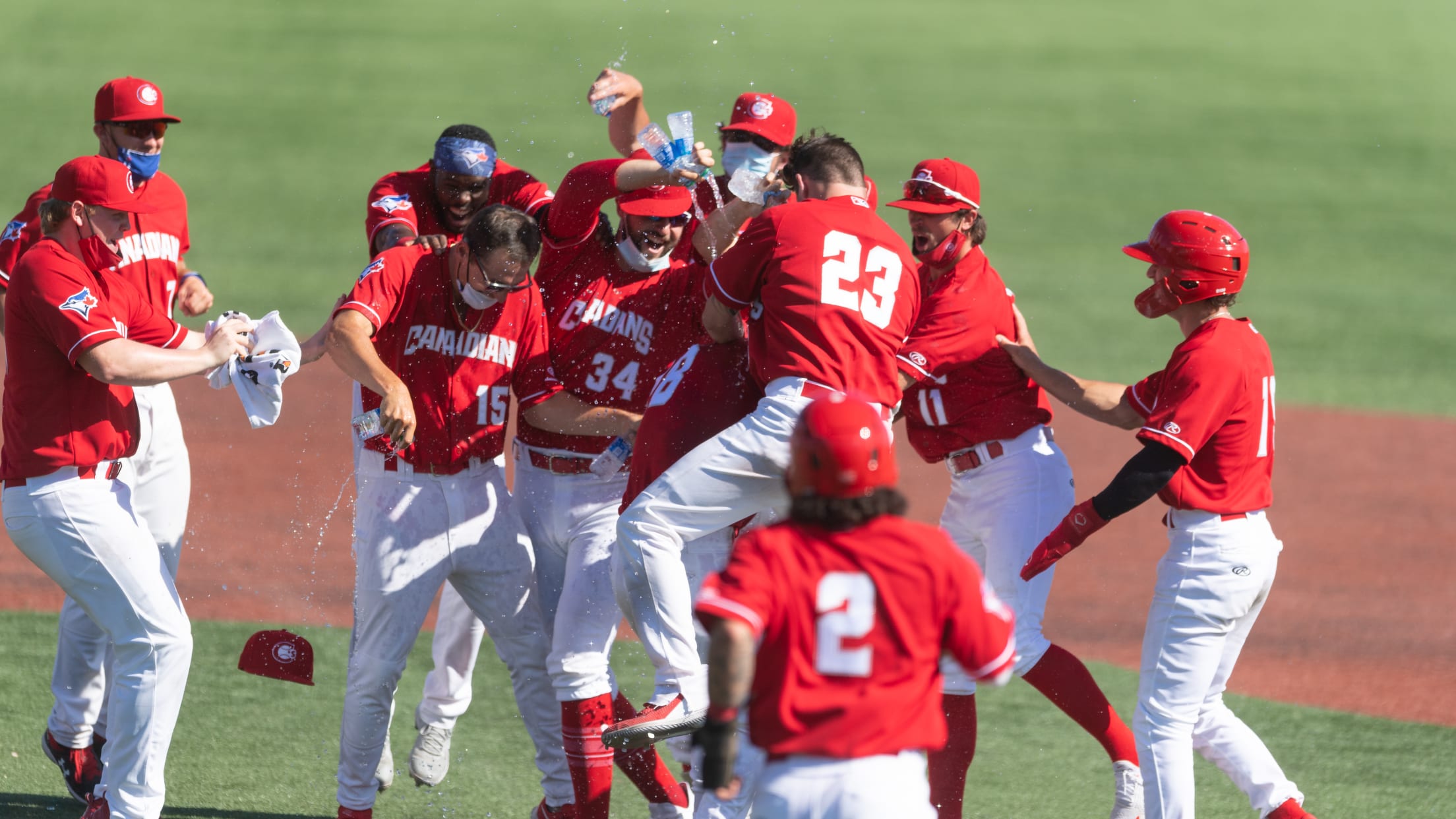 HILLSBORO, OR – A sacrifice fly from Luis De Los Santos brought home the game-winning run in the bottom of the ninth for the Vancouver Canadians on Sunday afternoon as the C's took down the Everett AquaSox 2-1 to split the six-game set three games apiece. Tied 1-1 entering the
C's Overmatched by Williamson, 'Sox in Loss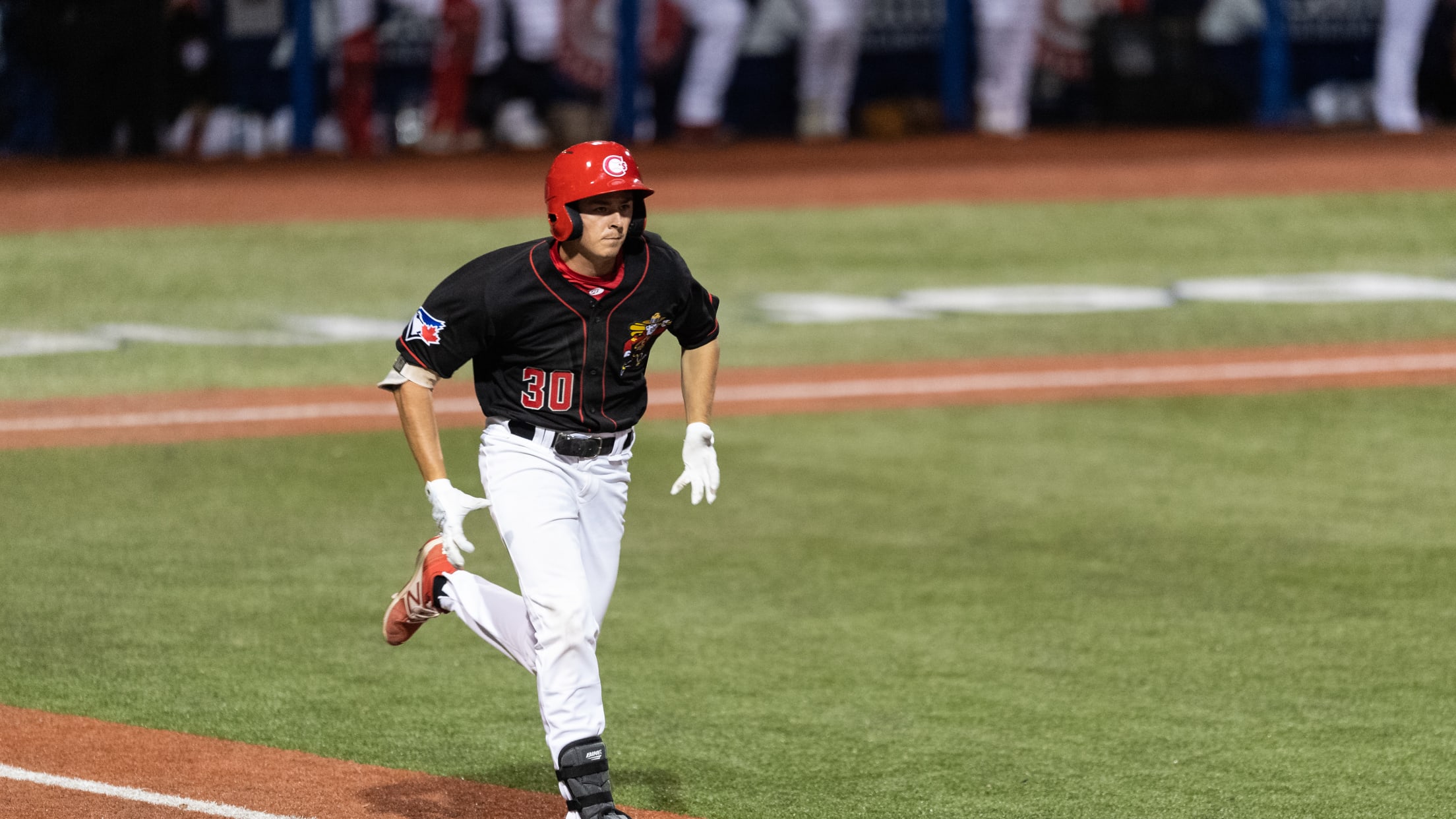 HILLSBORO, OR – The Vancouver Canadians were victimized by a lethal combo of lights-out pitching and an offensive onslaught from the Everett AquaSox (Mariners), as the C's fell 9-1 Saturday night at Ron Tonkin Field. Everett got the scoring started in the first with a couple of runs on two
Fraze and Co. Freeze 'Sox in Shutout Win
A two-run first and lights-out pitching help C's blank AquaSox 3-0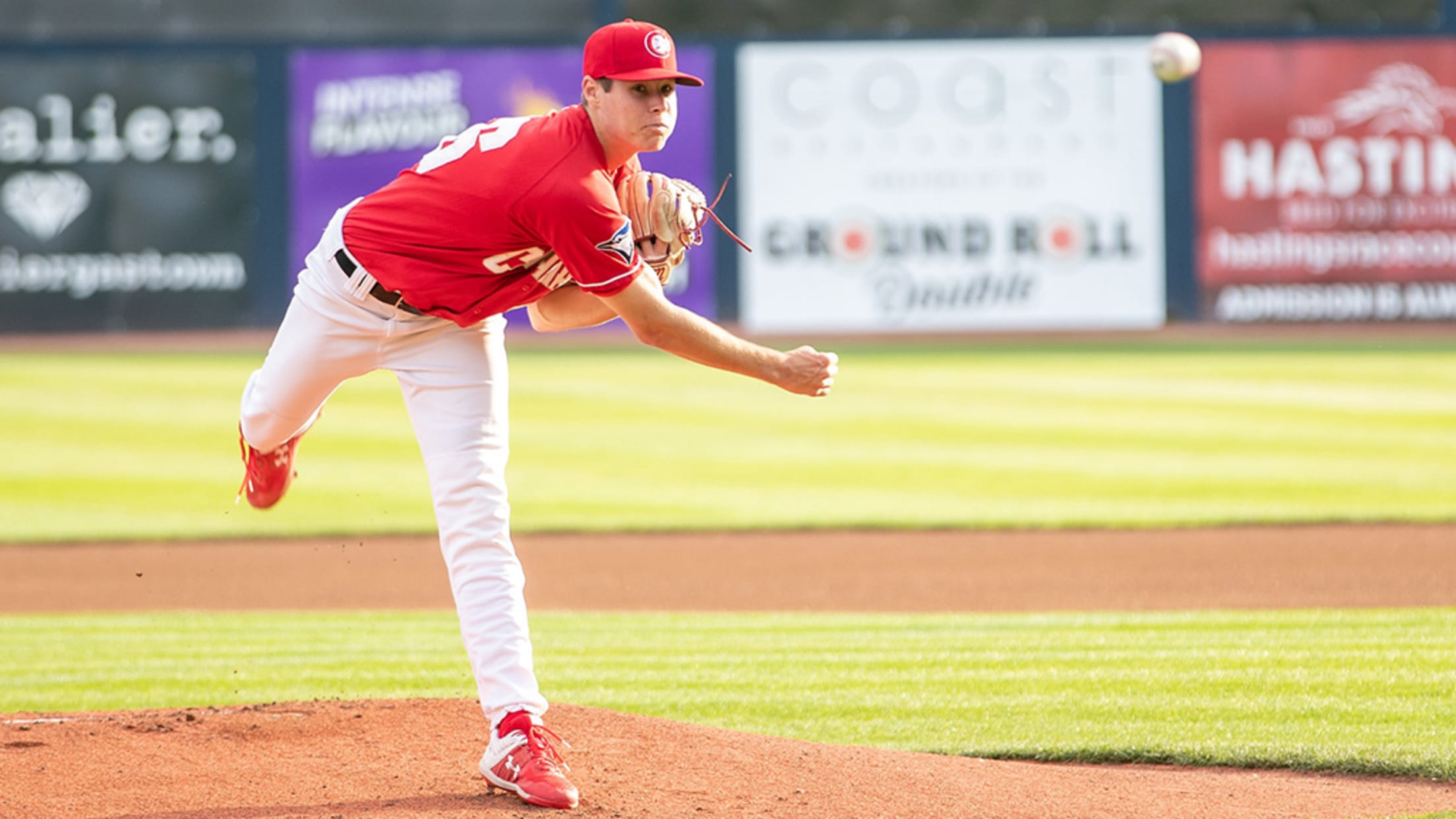 HILLSBORO, OR – The Vancouver Canadians used a trio of pitchers to shutout the Everett AquaSox (Mariners) 3-0 on Friday at Ron Tonkin Field, as the C's kept one of the most potent offenses in Minor League Baseball off-balance all night en route to their second consecutive win. Right-hander Nick
Horwitz's Heroics Lead Vancouver To Victory
Walk-off single in the ninth spurs C's to 5-4 win over first-place Everett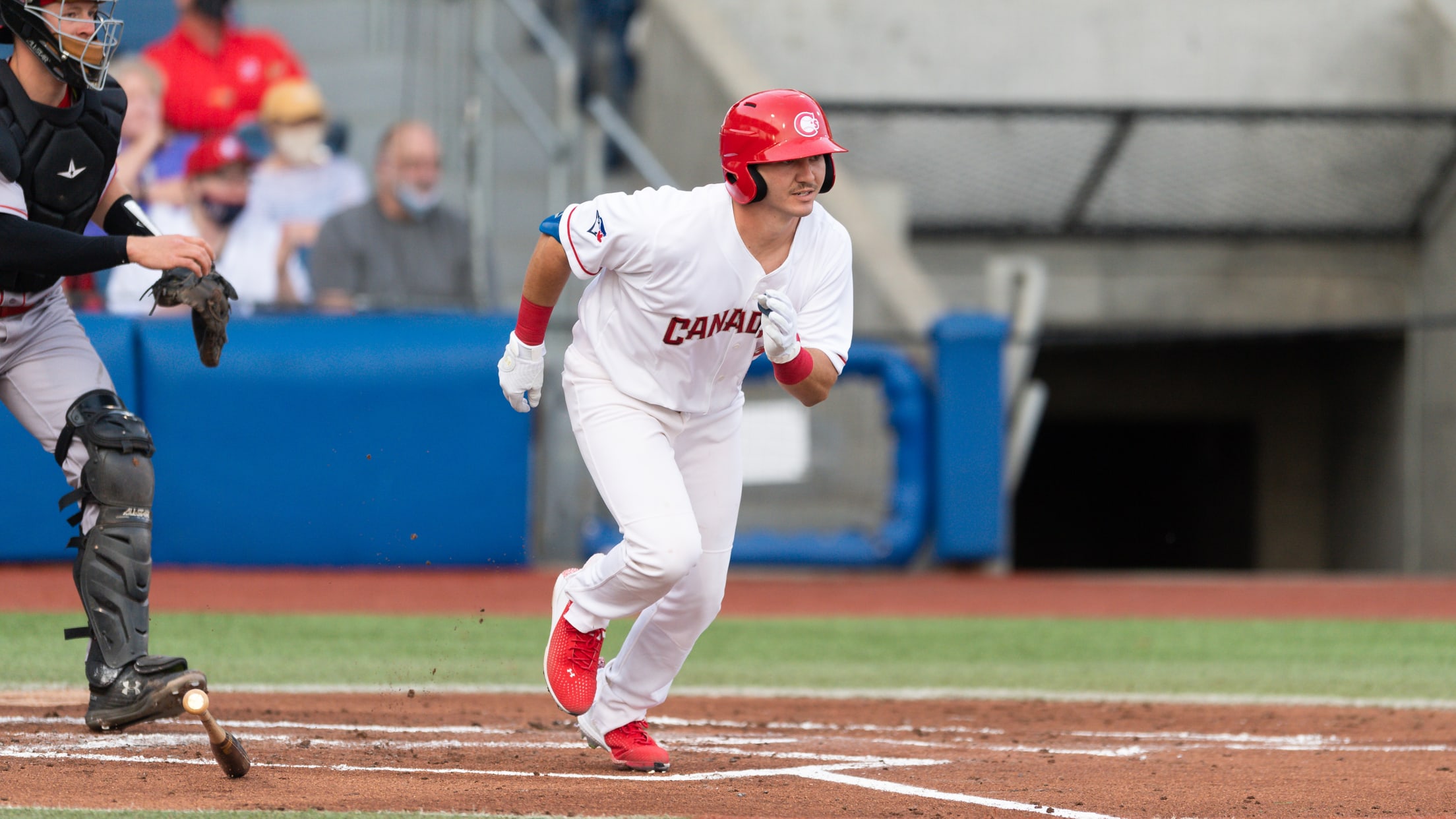 HILLSBORO, OR – With runners on first and second and one out in the bottom of the ninth, Spencer Horwitz singled up the middle to score Tanner Kirwer for a 5-4 walk-off win as the Vancouver Canadians took game three of a six-game set with the Everett AquaSox (Mariners) Thursday
Everett Offense Overpowers C's In Loss
AquaSox prove their mettle with 11 hits as Vancouver falls 7-3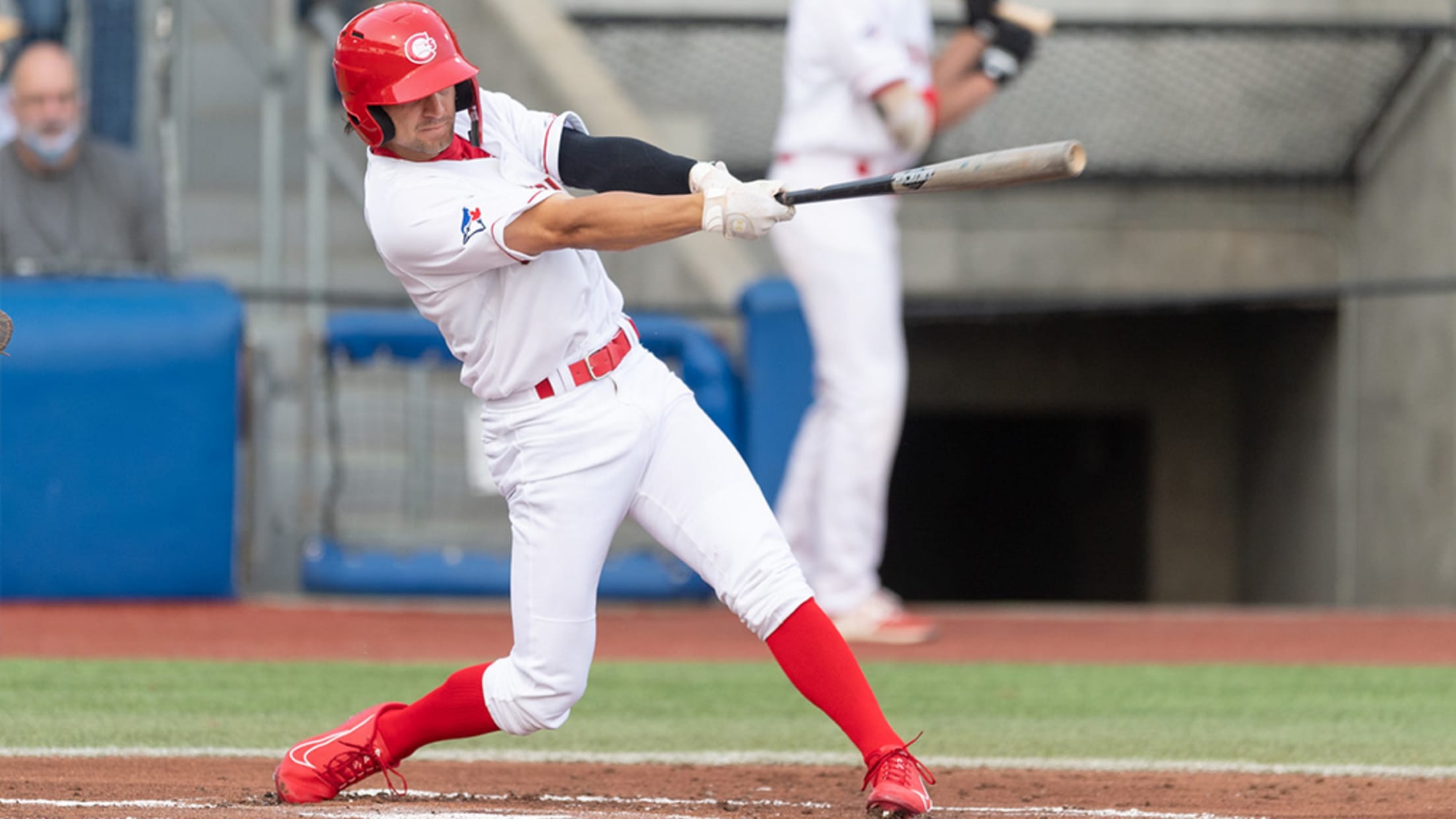 HILLSBORO, OR – The Vancouver Canadians dropped their second straight game to the Everett AquaSox (Mariners) Wednesday night, as the C's failed to keep up with the high-powered 'Sox offense in a 7-3 loss. After the AquaSox – considered by many as one of the most talented rosters in all