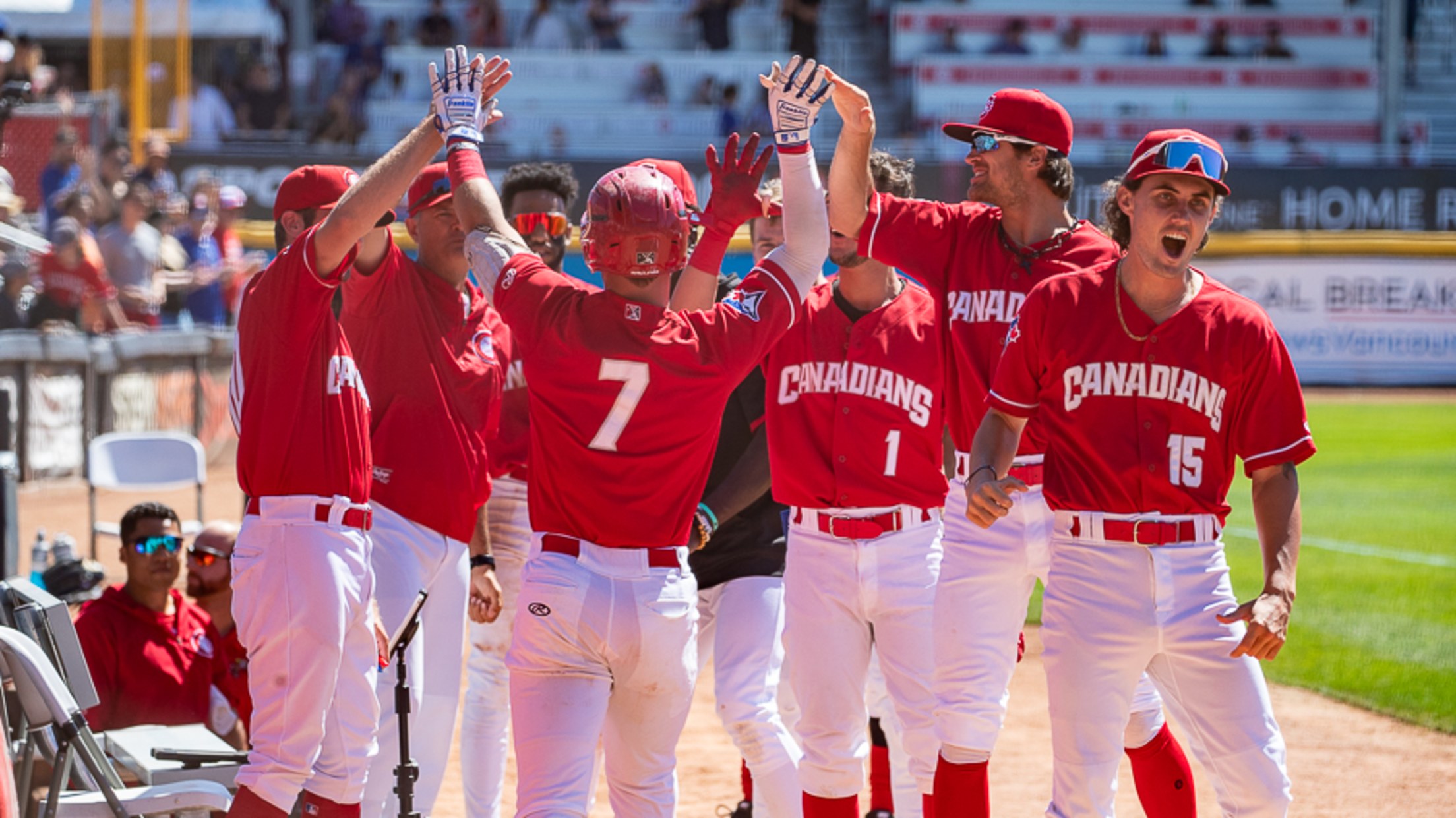 The Vancouver Canadians are heading to the Northwest League Playoffs for the first time since 2017! Tickets are available HERE.
Playoff Schedule (Best-of-Five)
Game 1: Monday, September 12th at PK Park in Eugene, OR
Game 2: Tuesday, September 13th at PK Park in Eugene, OR
Game 3: Friday, September 16th at Nat Bailey Stadium
Game 4: Saturday, September 17th at Nat Bailey Stadium *
Game 5: Sunday, September 18th at Nat Bailey Stadium *
(*If necessary)
Credit card transactions are preferred in the event Game 4 or 5 are not played to allow for a refund to be applied. Cash transactions will require a cash refund at the Nat Bailey Box Office.

Season Tickets
2022 Full & Half Season Ticket Holders have been contacted and can use their ticket credits or rain out vouchers to secure their seats for the 2022 Playoffs
For more information please reach out to your C's Representative, call the Box Office at 604 872 5232 or email [email protected]

Individual Tickets
Individual Tickets will be available for Games 3, 4, and 5. _Please note Games 4 & 5 are If necessary. _
Reserved Grandstand - $20 | Box Seats - $25 | WestJet Premium Zone - $32
Fans with rainout tickets from earlier in the 2022 Season, can redeem them for the 2022 Playoffs tickets of equal or lesser value.
For tickets that have been exchanged from the Regular Season to Playoffs, are not eligible to be refunded.

NatPacks
2022 NatPack holders with remaining vouchers can use remaining vouchers for the 2022 Playoffs. Bonus vouchers will not be valid for post-season games.
Please note NatPack vouchers redeemed for Playoff games not played will not be issued a refund.
Please call or visit the Nat Bailey Box Office to redeem your vouchers -- 604 872 5232.

Group Tickets
Group rates will be available for Groups of 20 or more guests -- $18 per person. Please contact the Nat Bailey Box Office at 604 872 5232 or email [email protected]