You can't find a better seat!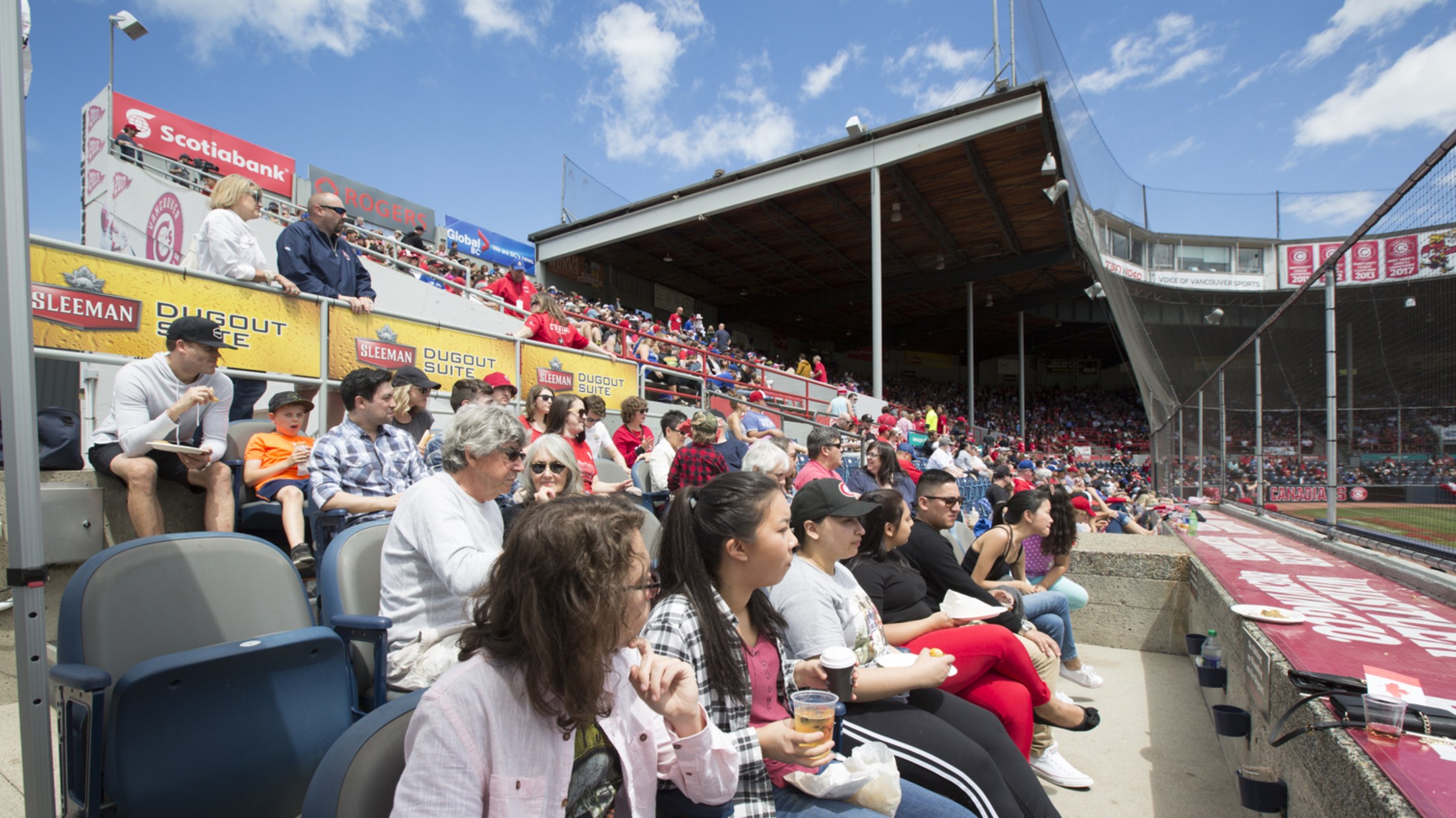 Alcohol Choices & Pricing
Each group in the Sleeman Dugout Suite has one of the 3 options below for beverage service:
6 bottles of wine (white, rosé or red); or
30 cans of beer & 3 bottles of wine; or
60 cans of beer
Additional alcohol can be ordered for your suite, please request more information from your C's rep.
TOTAL = $1750
All Star Menu
Ballpark Snacks
Grilled Bratwurst & Ballpark Franks
Seasoned BBQ Chicken
Summer Salads
Assorted Dessert Bars & Cookies
Corn on the Cob
Assorted Soft Drinks & Water
Veggie Dogs upon Request
To enhance your guests' experience, please ask your C's representative about our premium Home Plate Platters where we have fresh options such as Seasonal Fruit Platters, Hot Chicken Wings, Fresh Vegetable Crudités and more!
*Please note, these premium food options must be ordered at least 21 days prior to your game date.