About the Toros de Visalia
During May 3rd-May 5th and July 23th-July 28th the Visalia Rawhide will become its Latin alter-ego, los Toros de Visalia. The Rawhide want to celebrate the Hispanic culture in our community. Check out the fun below!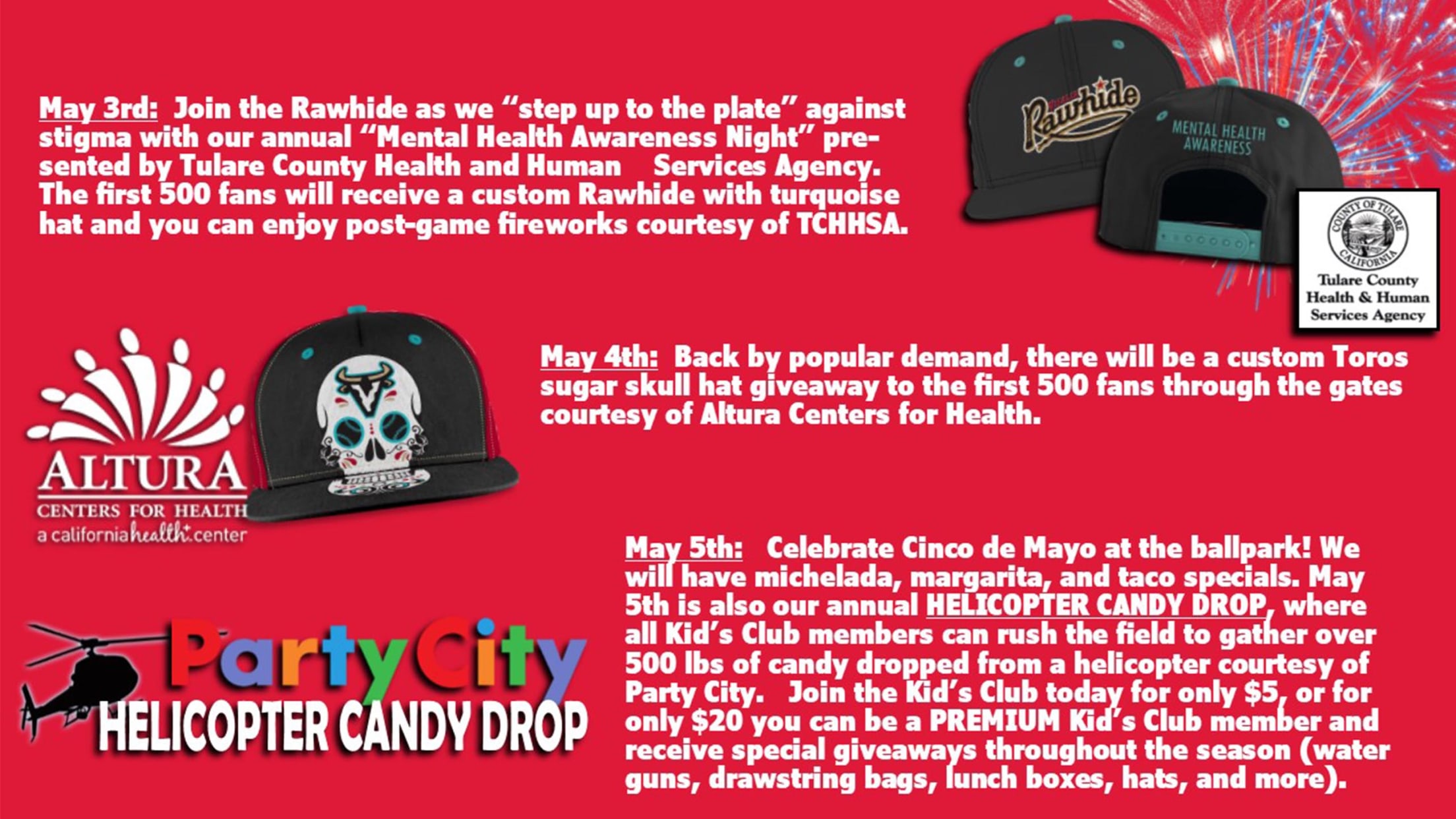 Sobre los Toros de Visalia
Durante los dias de el 3 al 5 De Mayo y del 23 al 28 de Julio, Visalia Rawhide se convertira en su alter-ego Latino, Los Toros de Visalia. Rawhide quiere celebrar la cultura Hispana en nuestra communidad. Aqui esta la informacion de la diversion.