Rawhide drop the first of a three-game series against the Quakes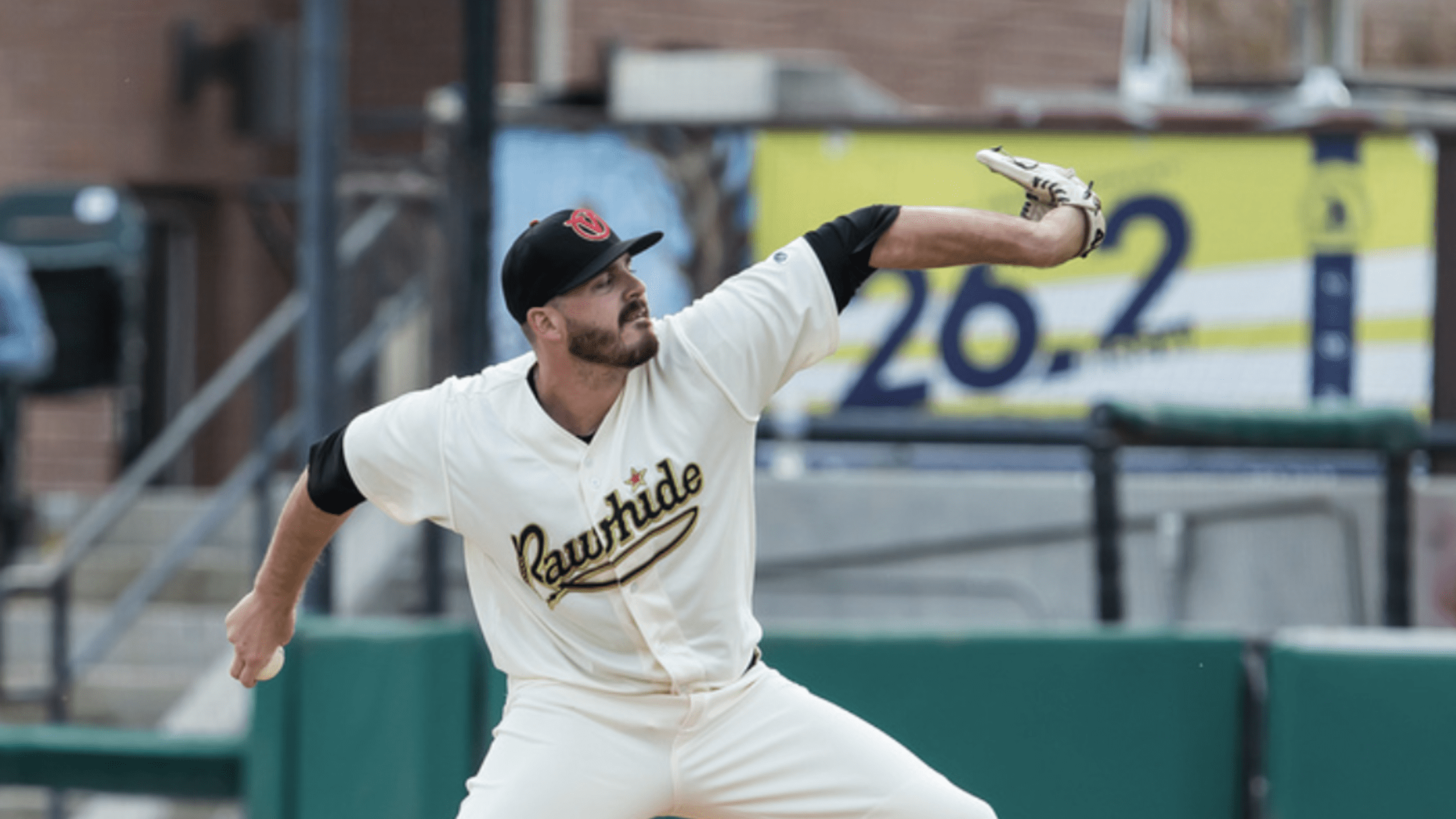 Rawhide starting pitcher Cole Stapler (0-1) took the loss after pitching five complete innings. He struck out seven and gave up 6 hits. One run scored in the fourth inning when he attempted to pick off Barayan Morales at first base and threw the ball away. That pickoff error allowed
Rawhide starting pitcher Cole Stapler (0-1) took the loss after pitching five complete innings. He struck out seven and gave up 6 hits. One run scored in the fourth inning when he attempted to pick off Barayan Morales at first base and threw the ball away. That pickoff error allowed Donovan Casey to score for the first run of the game.
Rancho Cucamonga would add on two more in the 6th when Ryan Fritze replaced Stapler on the mound. It was Fritze's first appearance in the minor leagues. He pitched two innings allowing two runs to score off three hits and two walks. In the sixth, Donovan tripled to score Carlos Rincon , who then scored off a sacrifice fly by Devin Mann to center field.
The Rawhide would score its first run of the game in the eigth when Yoel Yanqui reached base on a fielder's choice to second, which allowed Jose Caballero to score. The Quakes would answer back in the 9th with a run of its own when Connor Wong doubled to right-center field, scoring Jaren Kendall.
The winning pitcher for the Quakes was Victor Gonzalez , who pitched two and one-third innings. He did not give up a hit, but he did walk one batter and struck out five. Jordan Sheffield earned the save after pitching the ninth and striking out the side.
The Rawhide will host the Quakes tomorrow night for game two of the series at 6pm.