Arkansas Travelers Front Office
Paul Allen- General Manager
The 2020 Season marks Paul's 16th year in professional baseball. He started his career with the Travelers in 2005 at Ray Winder Field as a Stadium Operations Intern. The 2006 season found Paul in Birmingham Alabama where he accepted a position with the Birmingham Barons (AA-Affiliate of the Chicago White Sox). Paul then returned to Central Arkansas in the fall of 2006 to help open Dickey-Stephens Park as the Director of Group Sales. By the fall of 2008, Paul was named Assistant General Manager/Director of Sales.
Paul was honored with the position of General Manager of the Travelers on January 18, 2013. He oversees all aspects of business conducted at Dickey-Stephens Park and the Arkansas Travelers.
Paul is a native of Las Vegas, Nevada (now considers himself an Arkansan) and a graduate of UNLV. He resides in North Little Rock with his Wife Evelyn and is a proud father of two sons, Bo and Owen.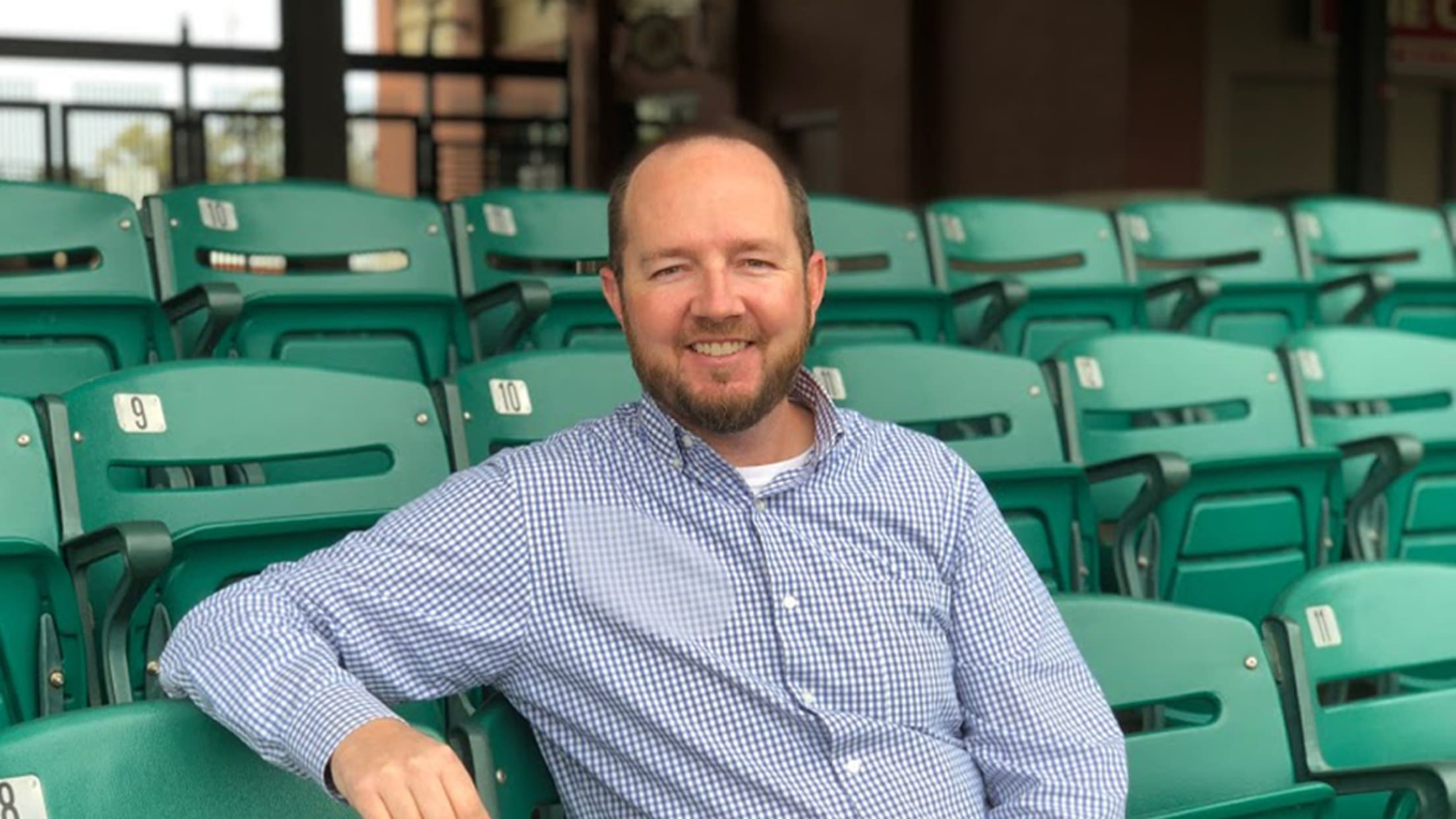 Rusty Meeks- Assistant General Manager 
Rusty is entering his 14th season in Minor League Baseball. He served as an intern for the Travs from 2006-2009. In 2010, he was an intern for the Northwest Arkansas Naturals. He returned to the Travelers as an intern in the summer of 2011. He became a full-time Travs staff member in February 2012.
  
Rusty graduated from the University of Arkansas in May of 2011 with a Bachelor of Arts degree in Communications. He is currently involved in FSM at Fellowship Baptist Church in West Little Rock. Rusty enjoys spending time hunting, fishing, golfing and, of course, being an avid Razorbacks and Philadelphia Eagles fan. He lives in Little Rock with his wife Jessica and daughter Abigail and Maggie Ruth.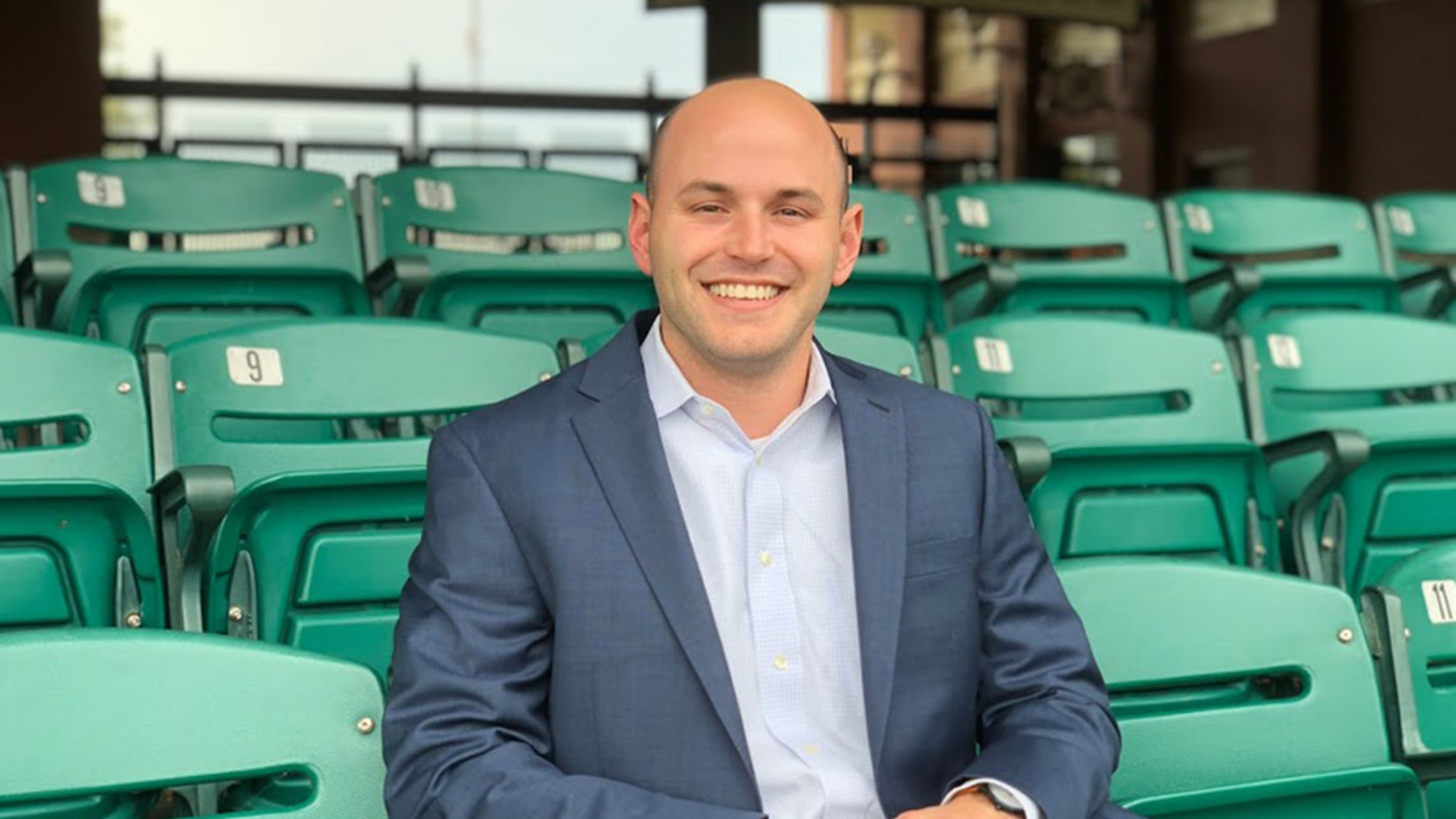 Greg Johnston- Park Superintendent
Greg is responsible for the upkeep and maintenance at Dickey-Stephens Park including the playing surface. As one of the longest serving employees in Travelers history, Greg was the superintendent at Ray Winder Field for over 30 years and was instrumental in the supervision of the construction of Dickey-Stephens Park. If something breaks or isn't working at the ballpark, Greg is always the first person called to help.
Greg is a native of North Little Rock and graduated from old Main High School in 1982. He lives in North Little Rock and enjoys spending time with his son Cody, daughter-in-law Elaine, and the newest addition to DSP, Dizzy the ball park pup!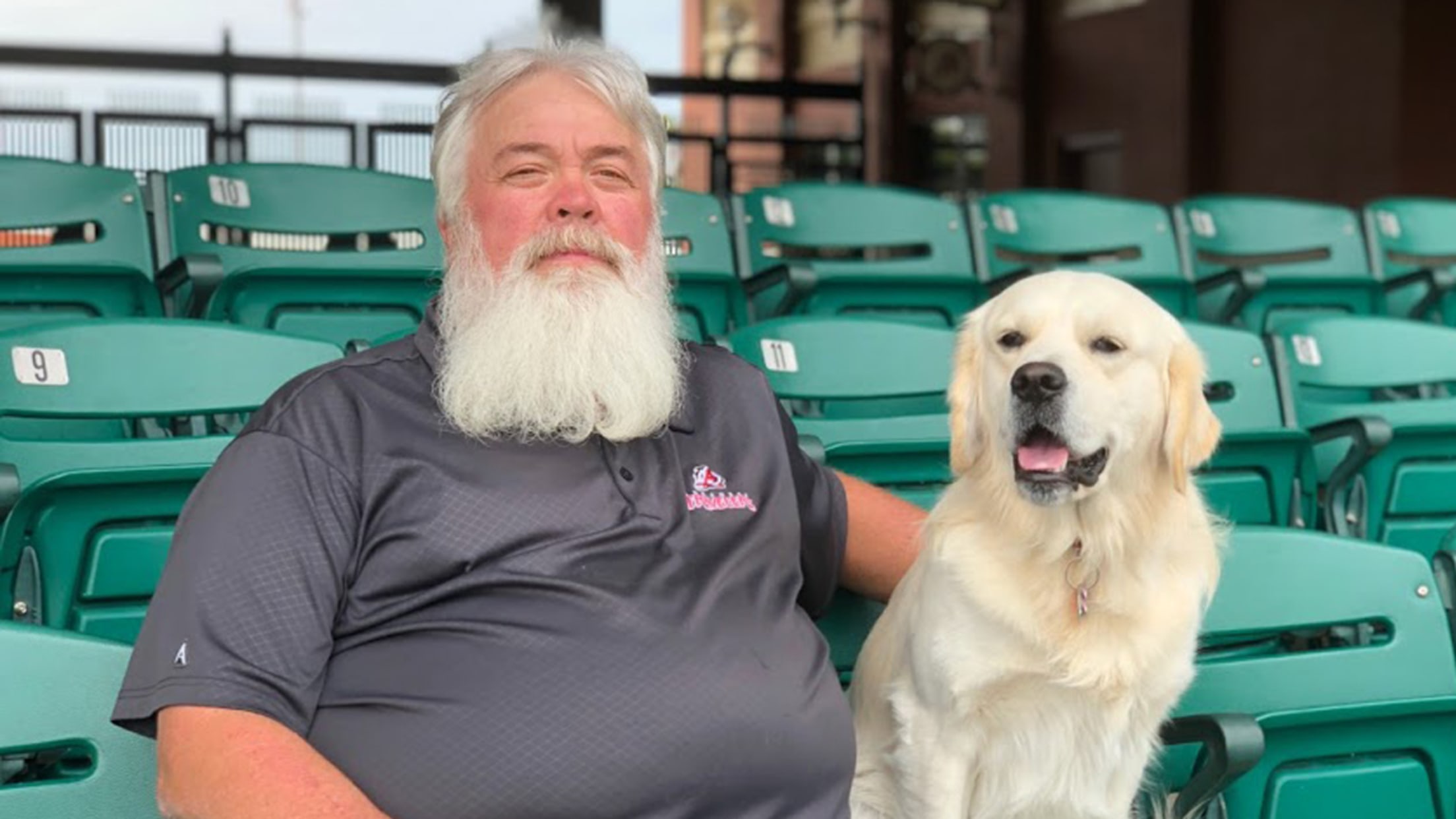 Reggie Temple- Assistant Park Superintendent
Reggie is the Travelers' cleaning specialist! Not only does "Reasonable Reggie" detail the stadium, but he lays claim to the best car detail service in all of Central Arkansas, providing Traveler fans a unique opportunity to have their car detailed while they are watching the game!
Reggie's favorite words are "Gimme your keys!"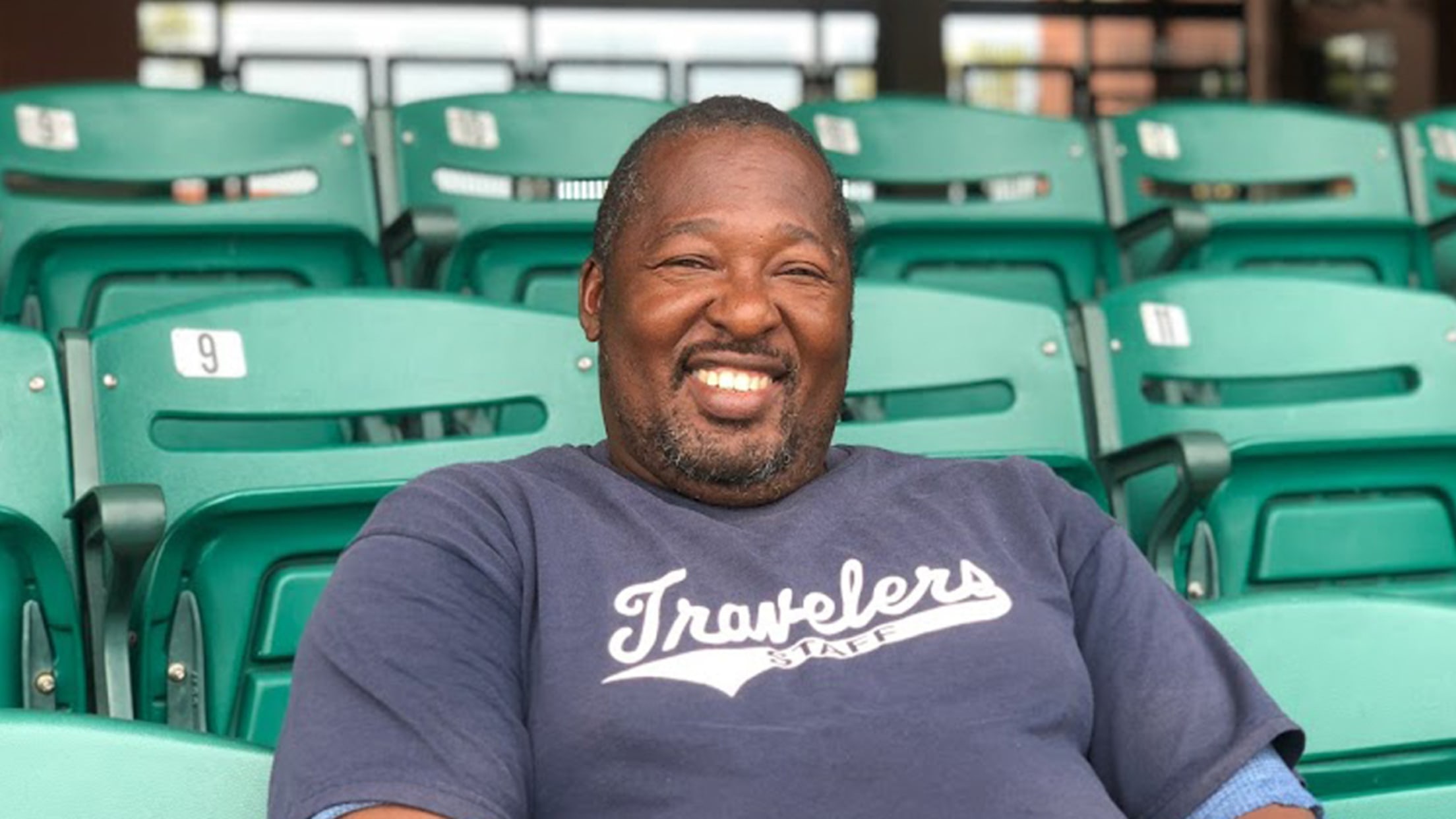 Taylor Woelfel- Assistant Grounds Manager 
2020 will be Taylor's first season as a full time staff member after spending 2019 as a stadium operation intern at Dickey-Stephens Park. Taylor graduated from the University of Wisconsin-Parkside in 2018 with a degree in sport management. Prior to coming to the Travelers, Taylor was a baseball operations intern with the Fond Du Lac Dock Spiders in the Northwoods League. 
Taylor was born and raised in Chilton, Wisconsin. In his free time he enjoys playing and watching sports of any kind, trying new foods, along with just spending time outside.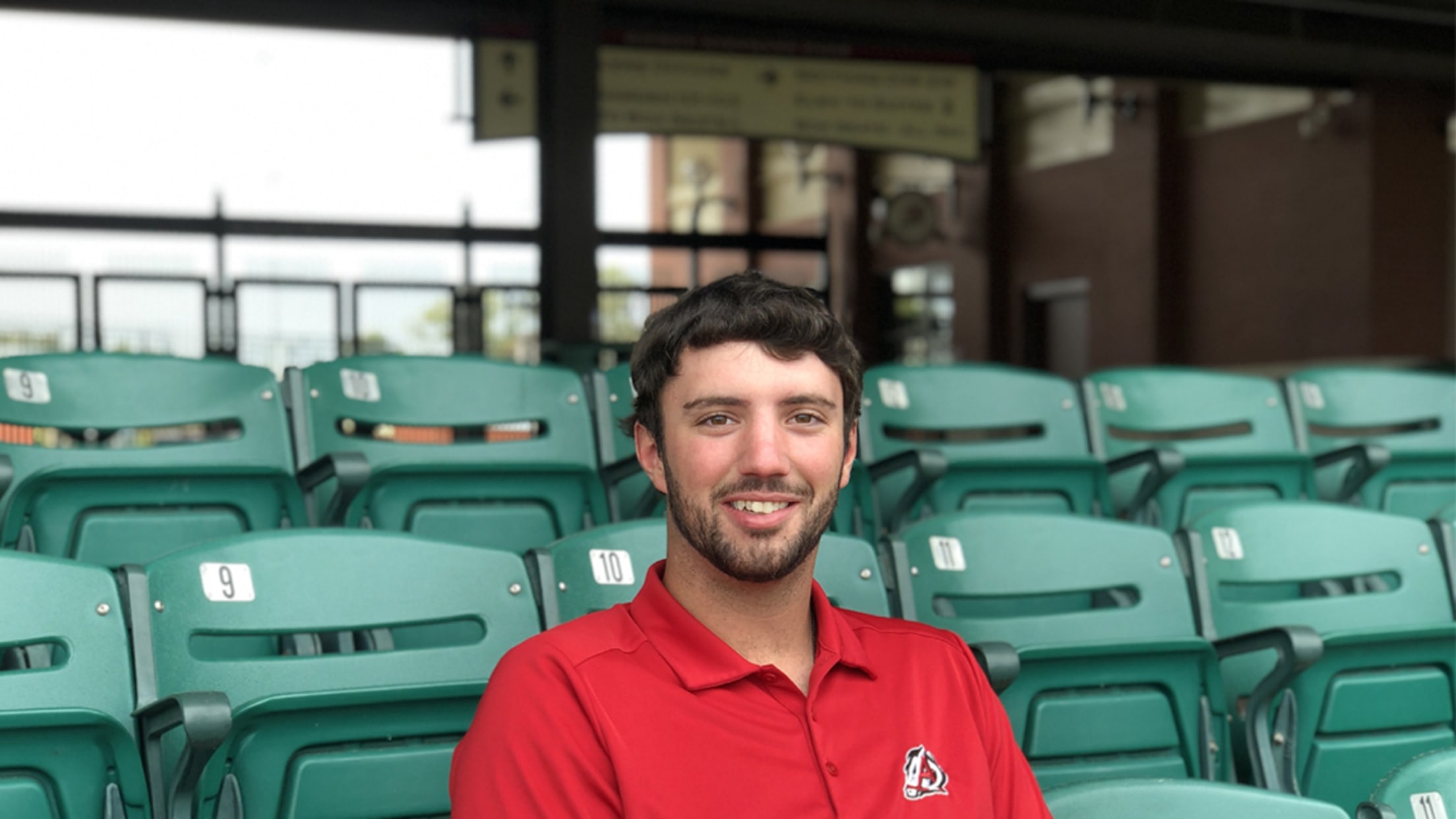 Jean Belken- Receptionist 
Jean Belken joined the Travs team in 2015 and has been the pleasant hello at the end of the phone and a smile as you walk in the office ever since. She is responsible for guest reception, receiving, managing phone calls, and fan information. Jean is a Registered Nurse and served 10 years in the Army. She is a veteran ( Major Belken) of Operation Enduring Freedom, having been mobilized to Germany to serve as a nurse at the Landstuhl Hospital taking care of our injured soldiers from Iraq and Afghanistan. She enjoys spending time with her husband of 37 years, John, at Travs games.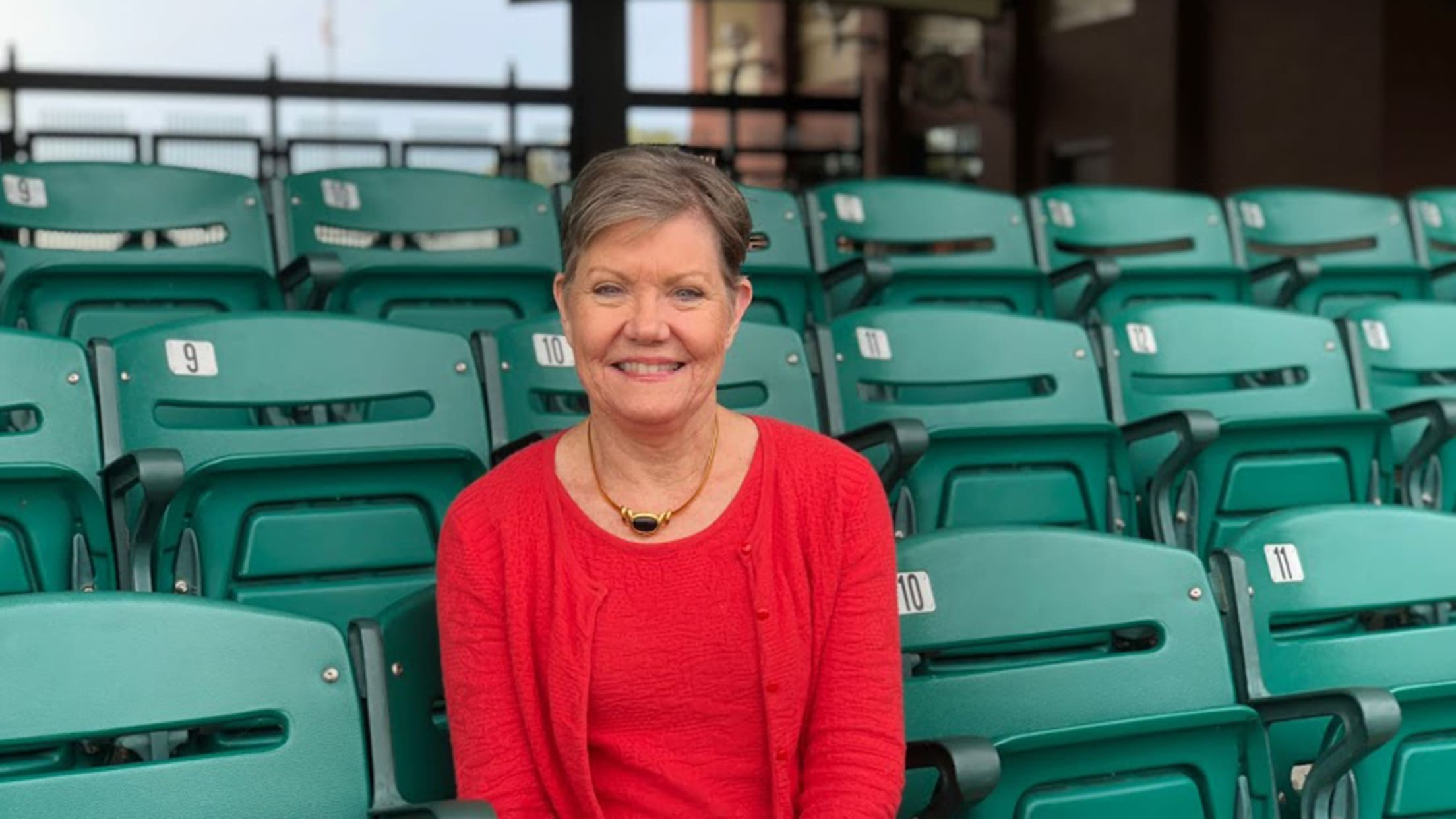 Dizzy Johnston- Ballpark Pup 
Dizzy Johnston was handpicked to be the "Ballpark Pup" by Marissa from Heart of Gold Retrievers. This English Cream Golden Retriever belongs to Dickey Stephens Park Superintendent Greg Johnston. His favorite treats are dog cookies, and sugar free ginger bread. His daily food is Taste of the Wild and he has an infatuation for baseballs. Dizzy has many nick-names including "Bugs, "Bug-Bug", "Bugs Little", "Bugster" and "Bugster Little". You will find Dizzy at all Traveler home games cruising around the park with a baseball in his mouth. 
Patti Clark- Director of Finance  
Patti Clark is a Texan by birth, but an Arkansan by the grace of God! She is a Sylvan Hills alum, mother to one son, and grandmother to two beautiful young boys. As a lifelong Travelers fan, she remembers the crazy antics of Ray Winder Field, including the San Diego Chicken, the infamous Morganna, and serving time as part of the third base bleacher crew.
Patti Clark joined the Arkansas Travelers front office team in 2013 as the Director of Finance after serving over 30 years in the legal field, 20 of which were at the same firm. Patti is responsible for all financial aspects of the baseball club. Patti's daily duties include payroll, cash operations, accounts receivable, and as well as many other financial transactions.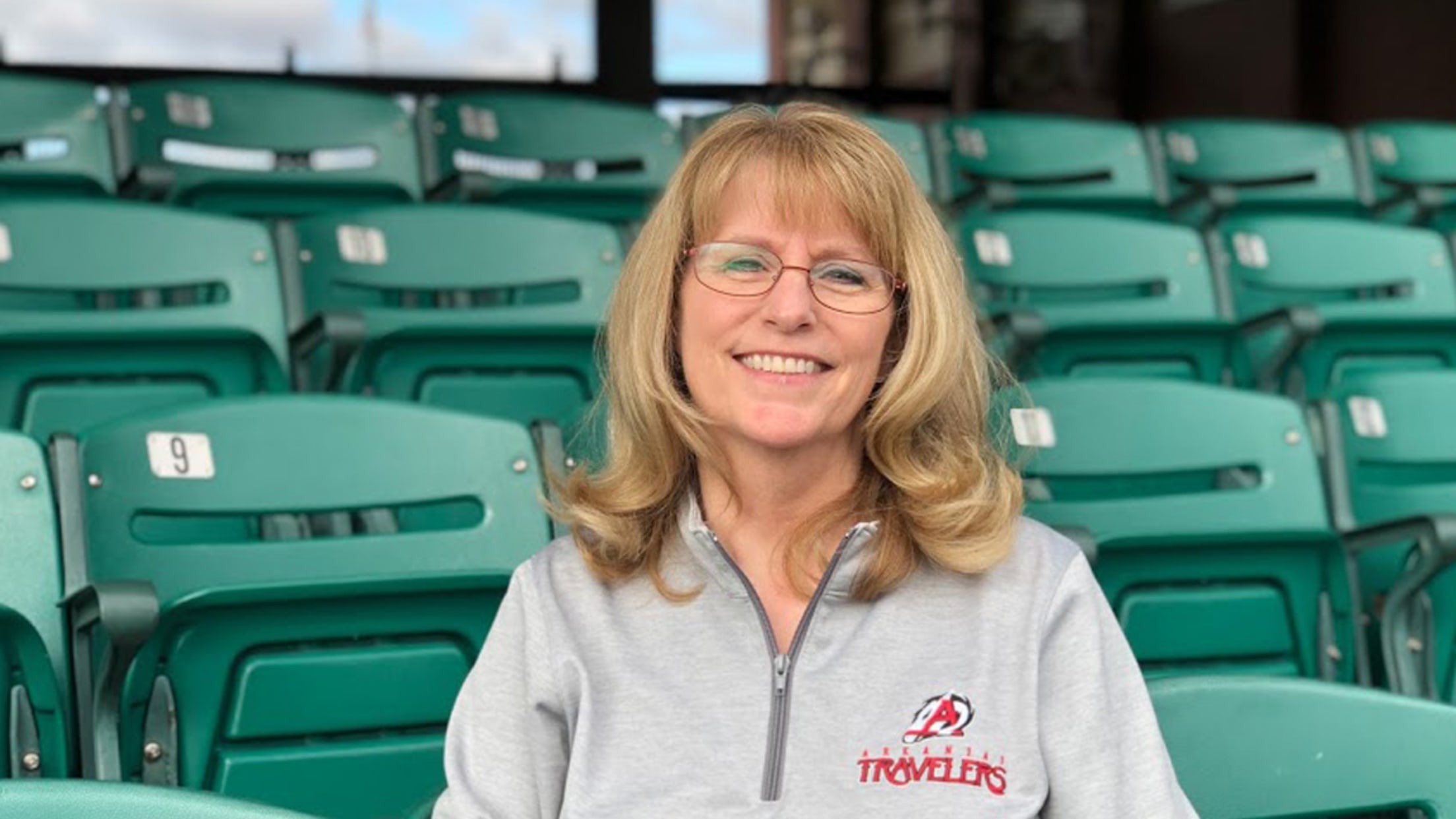 Brad Eagle- Controller 
Brad was born and raised in Star City, Arkansas. He graduated from Star City High School in 2007 and took his talents to the University of Arkansas where he graduated in 2011 with a Bachelor of Science in Accountancy. In July of 2011, Brad took his first job as a Medicare Specialist with Arkansas Blue Cross and Blue shield. In July of 2012, Brad left Arkansas Blue Cross and Blue Shield to become a Tax Accountant for Dillard's where he worked until he joined the Travs in December of 2014. During his time at Arkansas Blue Cross and Blue Shield and Dillard's, Brad attended the MBA program at UALR where he graduated with his Masters in Business Administration. Brad lives and breathes Razorback football. Outside of the office, he also likes to hunt, fish and cook. And numbers, of course… Brad likes numbers.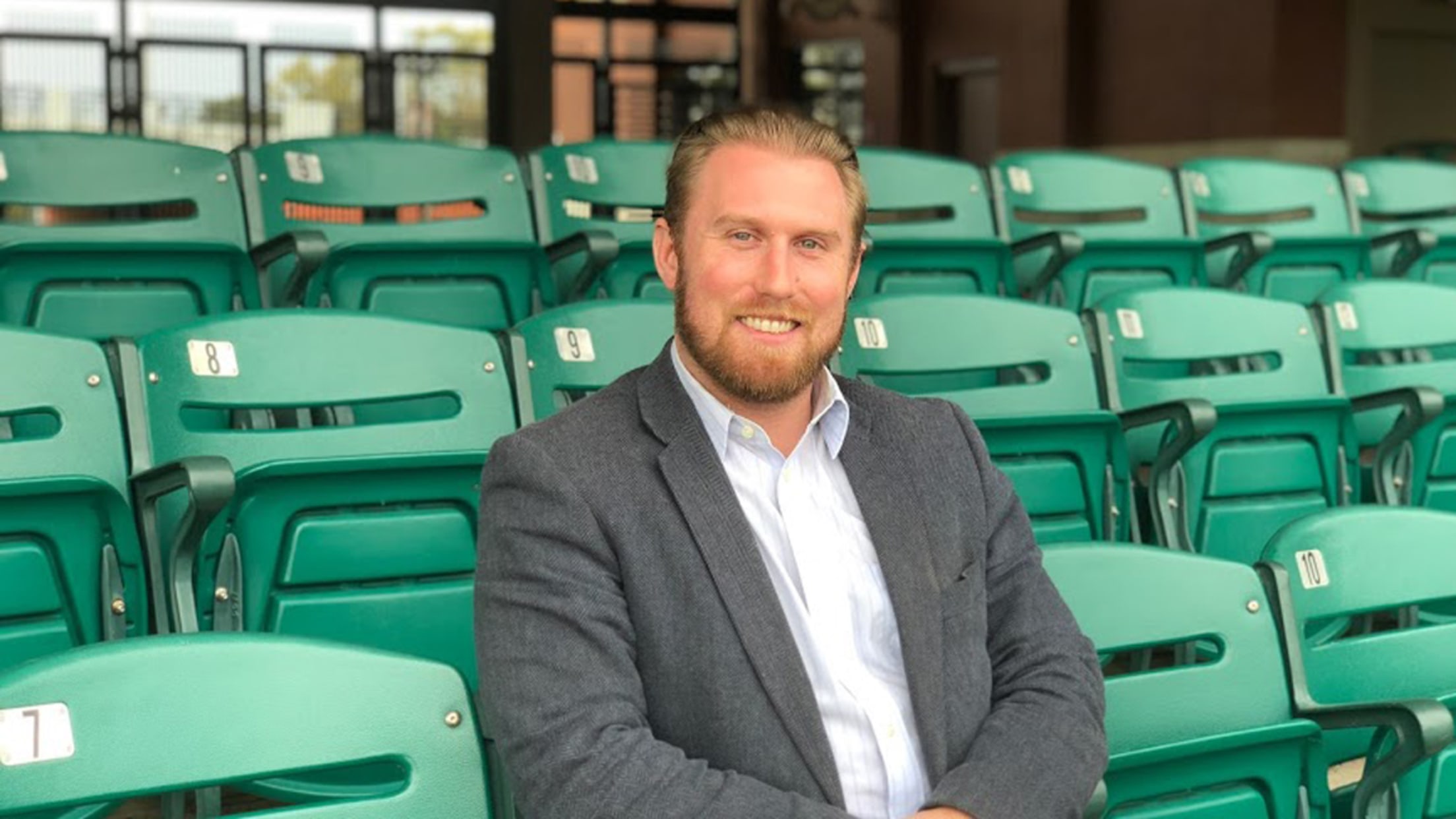 *Lance Restum- Director of Marketing & Media Relations *
Lance joined the Arkansas Travelers in 2006, just in time for the last season at historic Ray Winder Field. After several years as the on-field Emcee, Lance was promoted to Director of Marketing and oversees marketing, media relations, sponsor promotions and media advertising initiatives.
On game days you will see Lance on the field throwing, spinning, running, and acting all around crazy as contestants compete to win great prizes in between innings. Kids and adults can join in on the fun here at Dickey-Stephens, and take the field with Lance, just ask him or Miss Ashley how! Look for them at game time in section 104 near the 1st base dugout.
Lance has degrees in Marketing and Broadcast Technologies from the University of Houston where he spent the first part of his life before moving to the Natural State in 2005 to be close to family and friends in Benton, Bryant, and Hot Springs. Lance lives in Bryant with his wife Jennifer, daughters Mallory and Molly, and their 190lb English Mastiff, Diesel (who you have probably seen at the Travs annual "Bark in the Ballpark").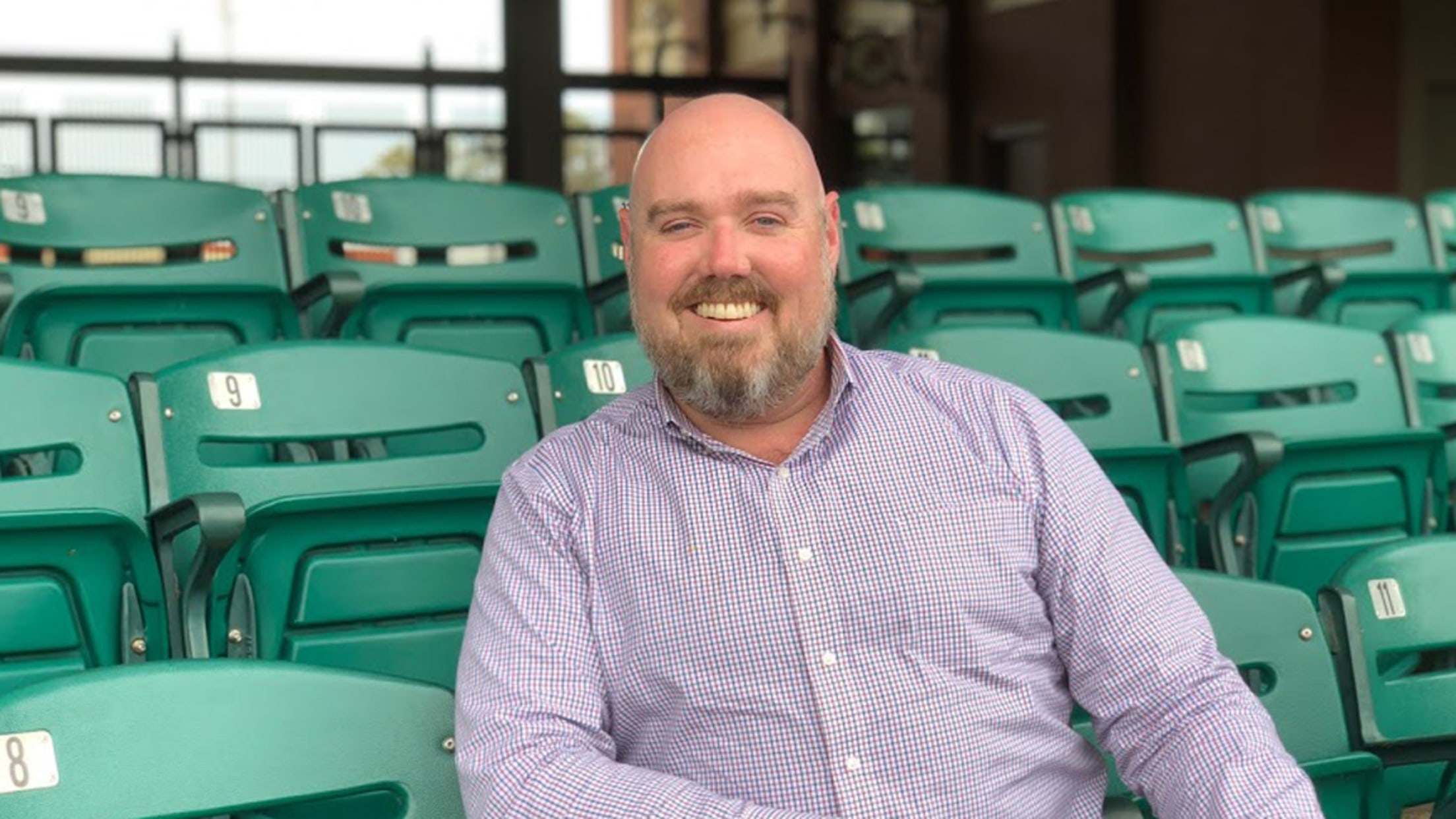 John Sjobeck- Director of Tickets
2020 marks John's fifth season with the Arkansas Travelers and first as the Director of Tickets. Prior to that he was a Corporate Event Planner for two years after spending 2016 as a stadium operations intern and 2017 as Director of Stadium Operations at Dickey-Stephens Park. John graduated from the University of Missouri with a degree in Sports Management. While in college, John had internships with the United States Golf Association and Tampa Bay Buccaneers. With the USGA, he was a Merchandise Intern for the 2015 U.S. Open at Chambers Bay. John spent two summers with the Bucs as a Team Operations Intern during their training camp months.
John was born and raised in St. Paul, Minnesota. He enjoys both playing and watching sports. John loves watching all Minnesota and Mizzou sport teams. Outside of work, he can be found playing basketball and golf.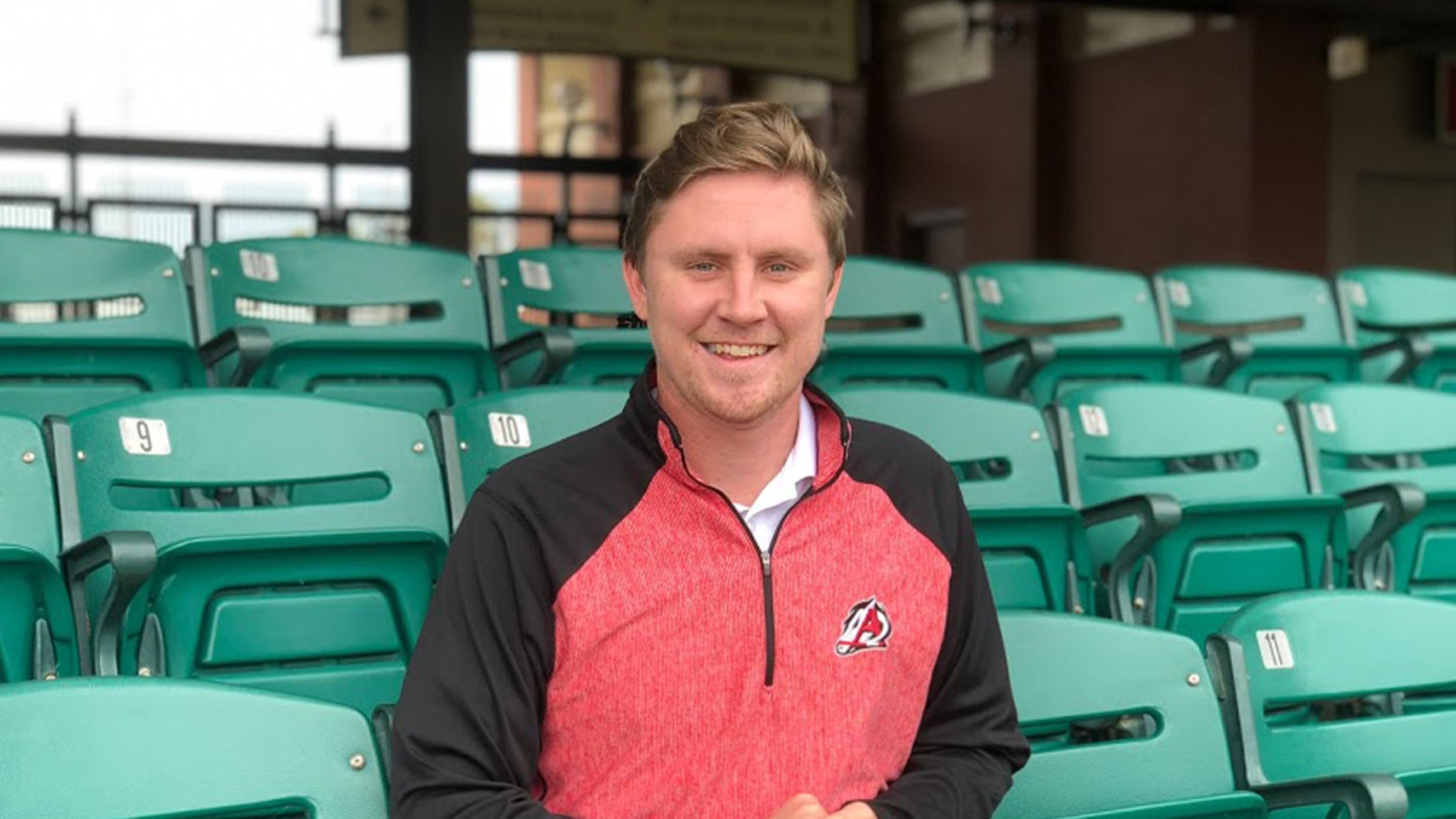 Michael Johnson- Director of Luxury Suites 
2020 will be Michael's first year with the Arkansas Travelers Baseball Club, joining in December as the Director of Luxury Suites. Michael came to the Travelers following a stint as Assistant Director of Development for the University of North Florida Athletic Department in Jacksonville, Florida. Prior to UNF, he was Assistant Director of Ticket Sales for the University of Arizona Athletics and he was spent time as Senior Account Manager for IMG Learfield Ticket Solutions at the University of Wyoming.
A 2014 graduate of Ole Miss with a degree in Marketing, Michael was a long snapper for the Rebel football team. He is a native of Little Rock. In his free time, he follows the Ole Miss Rebels, the Arkansas Razorbacks and the Dallas Cowboys. He also enjoys fishing the lakes and rivers of Arkansas.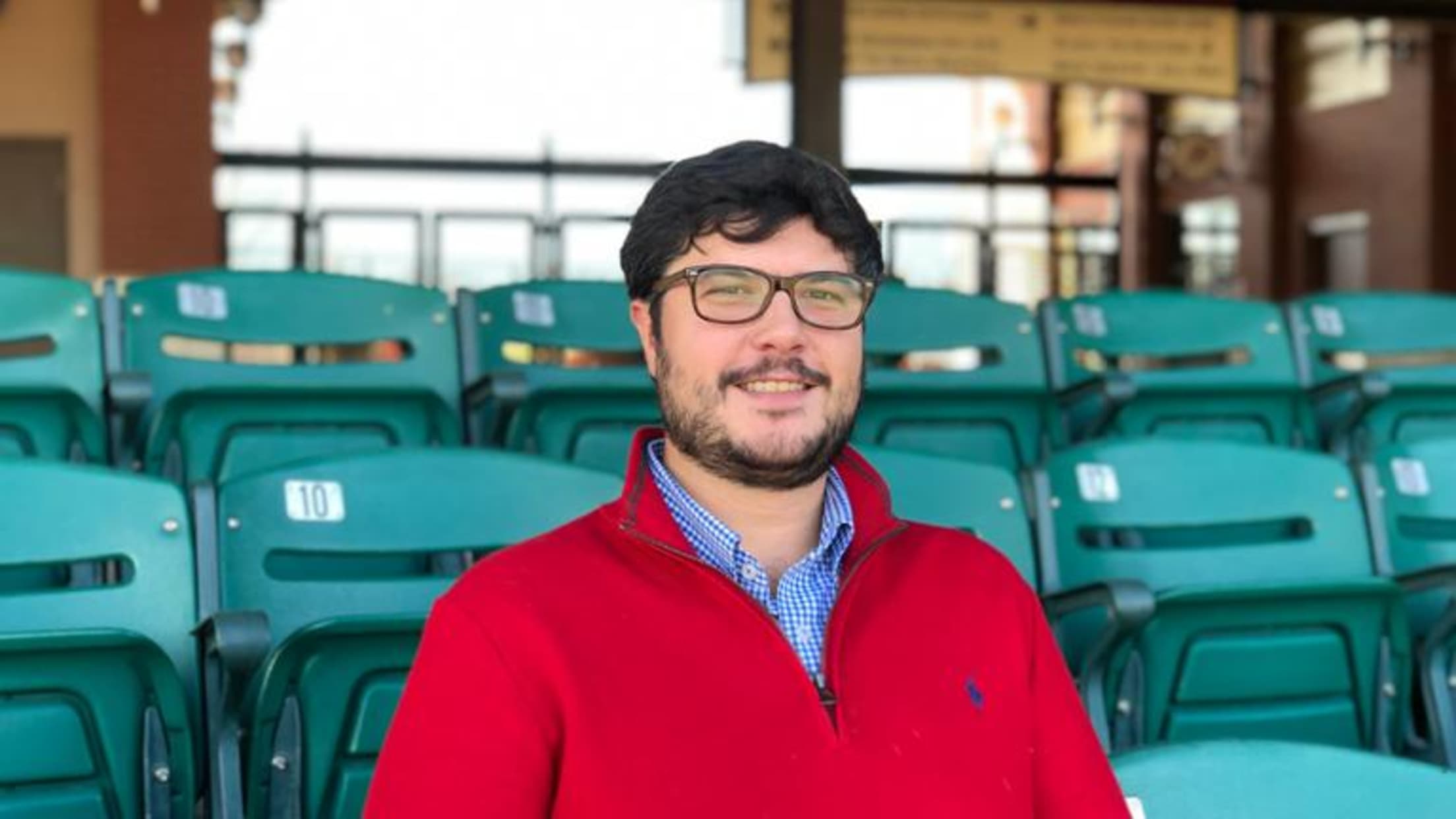 Sophie Ozier- Director of Group Sales and Promotions 
Sophie is entering her fourth season with the Arkansas Travelers and first as Director of Group Sales and Promotions. Sophie graduated from Webster University in St. Louis, earning a degree in Public Relations with a minor in Media Communications.
 
During her time in St. Louis, Sophie interned with Fox Sports Midwest and also worked with the St. Louis Blues as their Marketing/ Digital Media Intern during the 2015-2016 season. After graduating, Sophie spent her summer working for the River City Rascals, an Independent baseball team located just outside of St. Louis.
Sophie was born and raised in a small town in central Illinois called Cerro Gordo. After spending the last 5 years in St. Louis, and growing up a die-hard Cardinals fan, Sophie enjoys cheering on anything and everything St. Louis!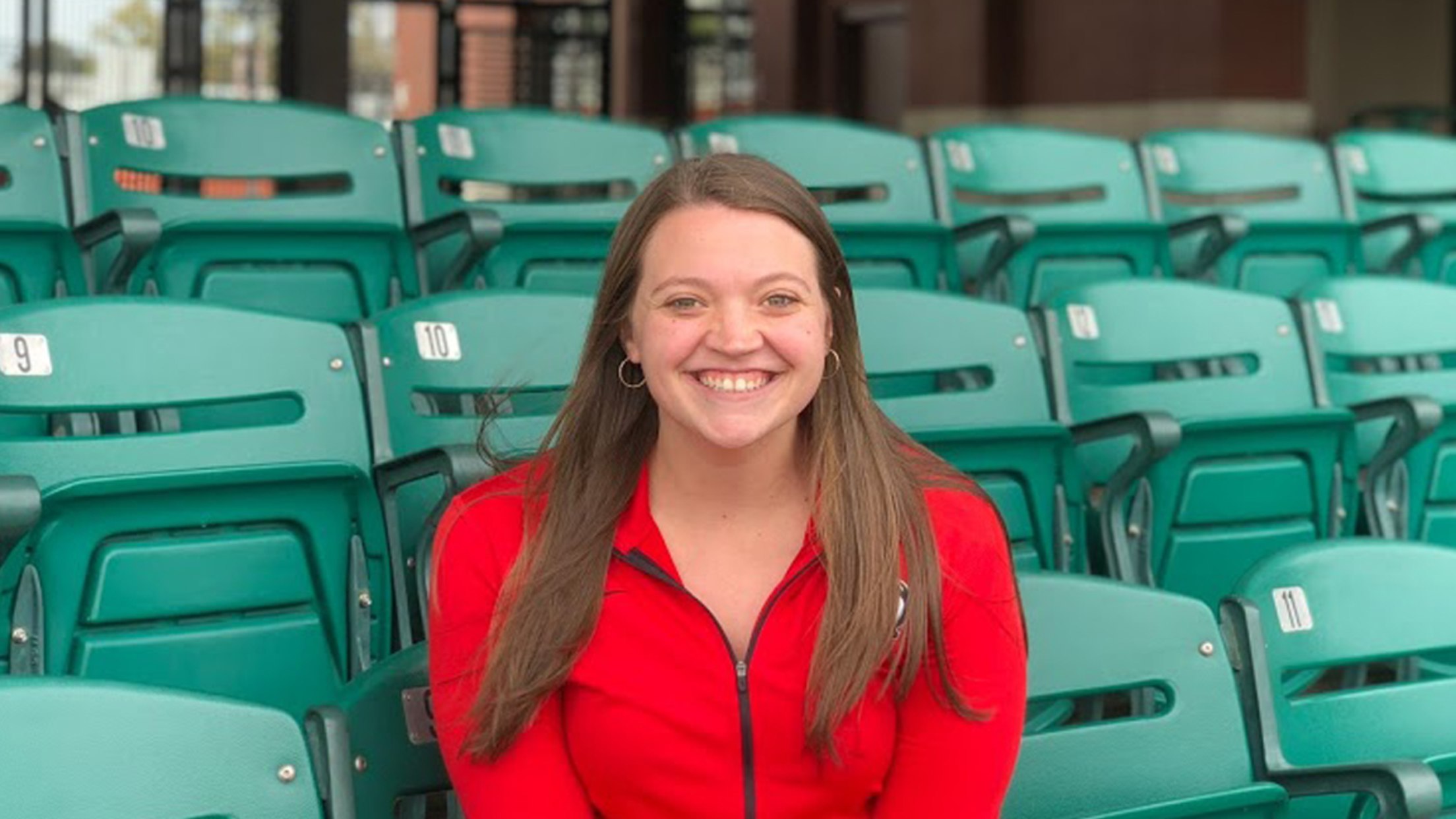 Montag Genser- Corporate Event Planner 
Montag is entering his second season with the Arkansas Travelers as a Coporate Event Planner. Before coming to the Travelers, he interned with the Brewster Whitecaps in the Cape Cod Baseball League as the MLB Scout Liason. Montag graduated in August of 2018 from Bowling Green State University with a degree in Sport Management. While in college, he was involved in many organizations, worked in the athletic department, served as a Resident Advisor, and played a variety of club sports. 
Before moving to the midwest for college, Montag was born and raised in Forestville, a small town in Northern California. Outside of work, Montag enjoys playing sports, going to all you can eat buffets, traveling, and going on new adventures.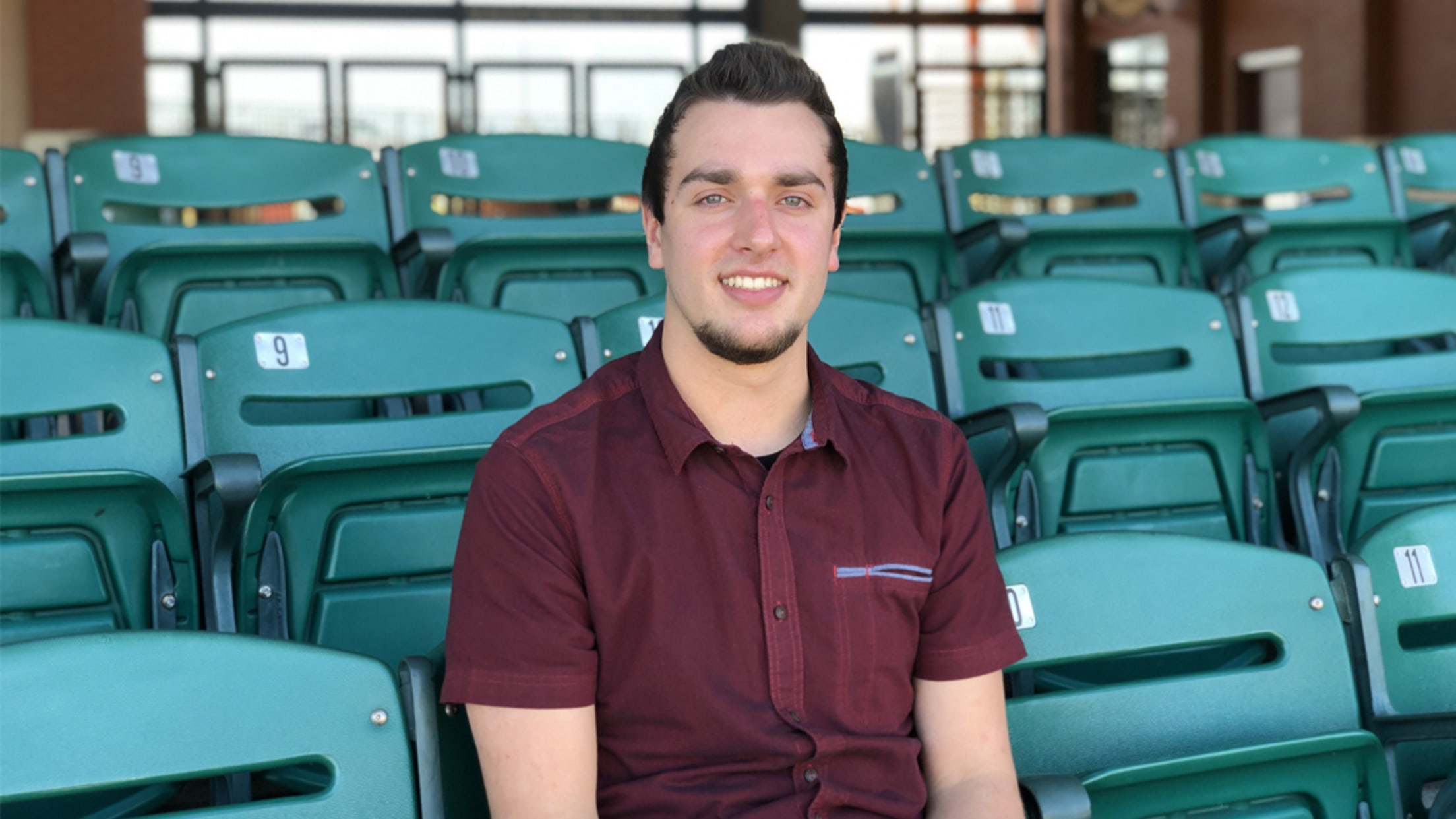 Cameron Jefferson- Corporate Event Planner 
Cameron is entering his first season with the Arkansas Travelers as a Corporate Event Planner. Last season Cameron interned with the Asheville Tourists, a single-A team in the South Atlantic League as a Promotions and Event intern. He graduated from Coastal Carolina University in the summer of 2019 with a degree in Recreation and Sport Management. While at Coastal, Cameron worked with the Women's Basketball Team, Chanticleer Athletic Foundation, and Intramural Sports. He started working in minor league baseball while in high school with the Durham Bulls as a recreation assistant. 
Before moving to Arkansas, Cameron was born and raised in Raleigh, NC. Outside of work he enjoys playing sports like basketball, spending time outdoors, and cheering on his Tar Heels.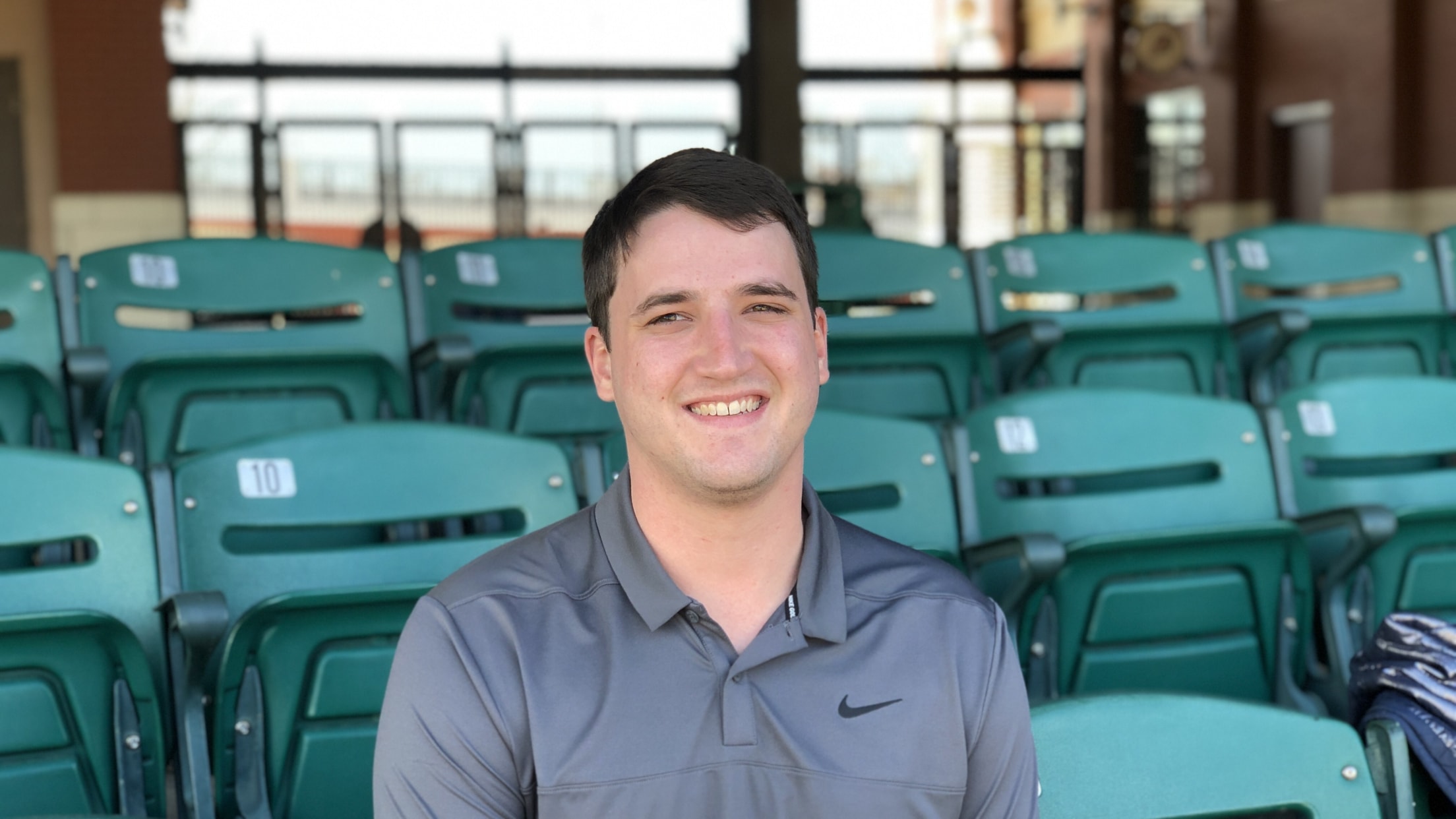 Ben Hornbrook- Director of Food & Beverage 
Ben is entering his eleventh season as a Travs employee and his eighth season as the Director of Food and Beverage. Before starting with the Travelers, Ben worked in the restaurant industry, pipeline construction, and in management of contract utility work. If Ben was not working for the Travelers, he would be sitting in the stands with a beer and a hot dog watching the game.
Ben lives in North Little Rock with his wife Heather and their three dogs; a German Shepherd named Remmi, a Bernese Mountain Dog/Australian Shepherd mix named Tank, and a Golden Retriever named Cooper. 
Ben is a Russellville, Arkansas native who grew up going to Travs games as a kid. His favorite Ray Winder memory was attending the Fernando Valenzuela game in 1991. In addition to the Travelers and the Mariners, Ben also roots for the Los Angeles Dodgers, Los Angeles Angels, Los Angeles Kings, and the Denver Broncos.
In his spare time, you might see Ben shopping at Lowe's as he works on another of his self-inflicted and endless home projects.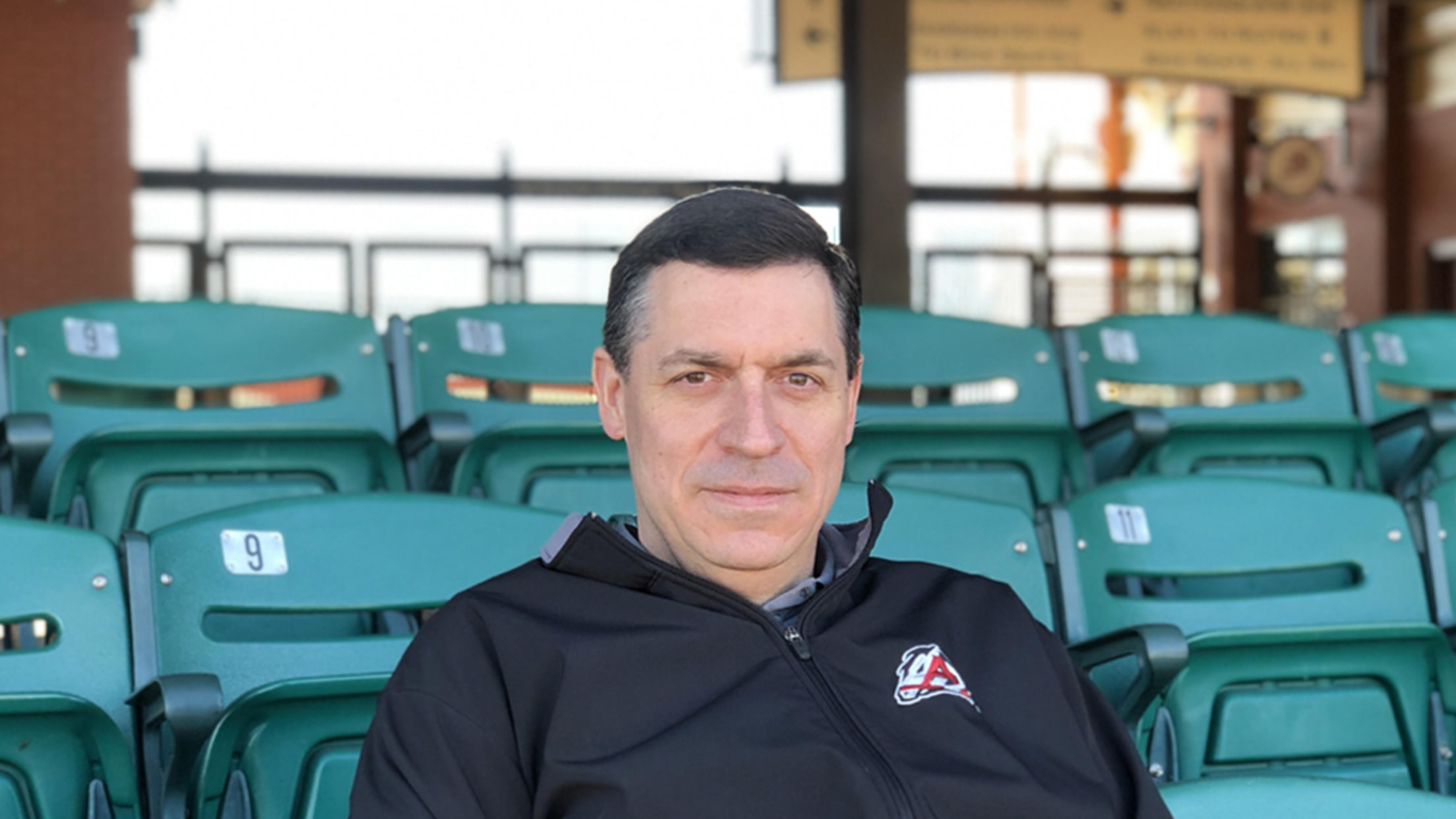 Hunter Johnston- Assistant Director of Food & Beverage 
Hunter is entering his seventh year with the Travs and third as Assistant Director of Food and Beverage. Prior to this season, Hunter assisted Ben Hornbrook with day to day activities around the ballpark. Hunter has had experience working in every single concession stand at Dickey Stephens Park! 
Hunter is a native of Arkansas, born in Forrest City. He graduated from Beebe High School and currently lives in Jacksonville, Arkansas with his wife Halie. Hunter and his wife just had a baby boy named Thomas this past September. In his free time he enjoys hunting, fishing, and playing with his two dogs, Maverick and Raleigh. Hunter is also an Arkansas State Red Wolves and St. Louis Cardinals fan.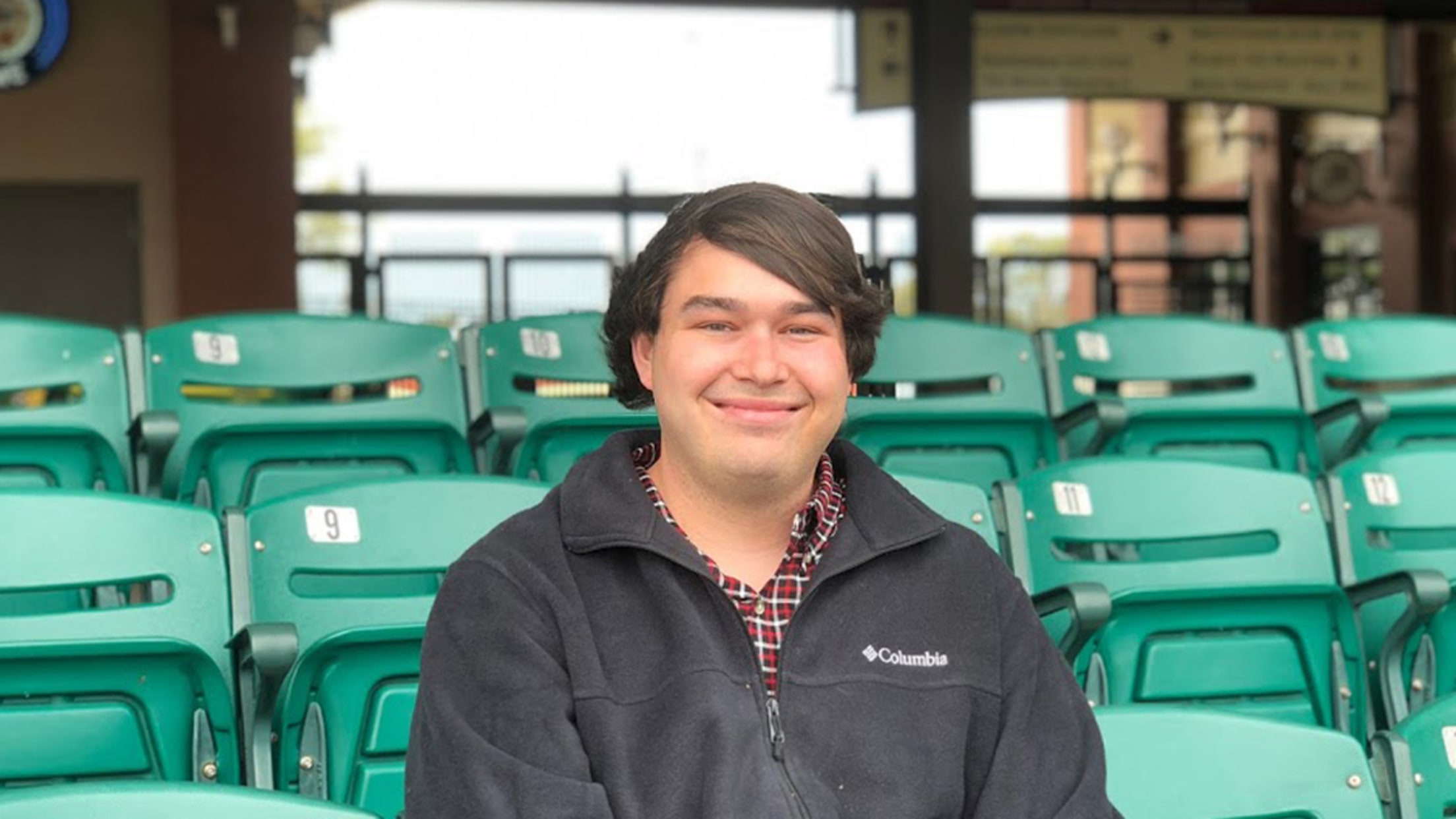 Broadcasting & Video Content
Tommy Adam- Director of In-Game-Entertainment/IT Guru 
Tommy Adam is the Director/Producer of the TV broadcast station in Dickey-Stephens Park and the giant video board located in left field. Tommy also handles all computer networking and information technology issues for the Travs.
Tommy worked the Ray Winder Field scoreboard from 2000 through 2006 and joined the team full time once Dickey-Stephens Park opened in 2007. Before sweating a lot at Ray Winder, Tommy worked in local television as a sports show host/reporter/producer/photog and radio personality as well as club DJ.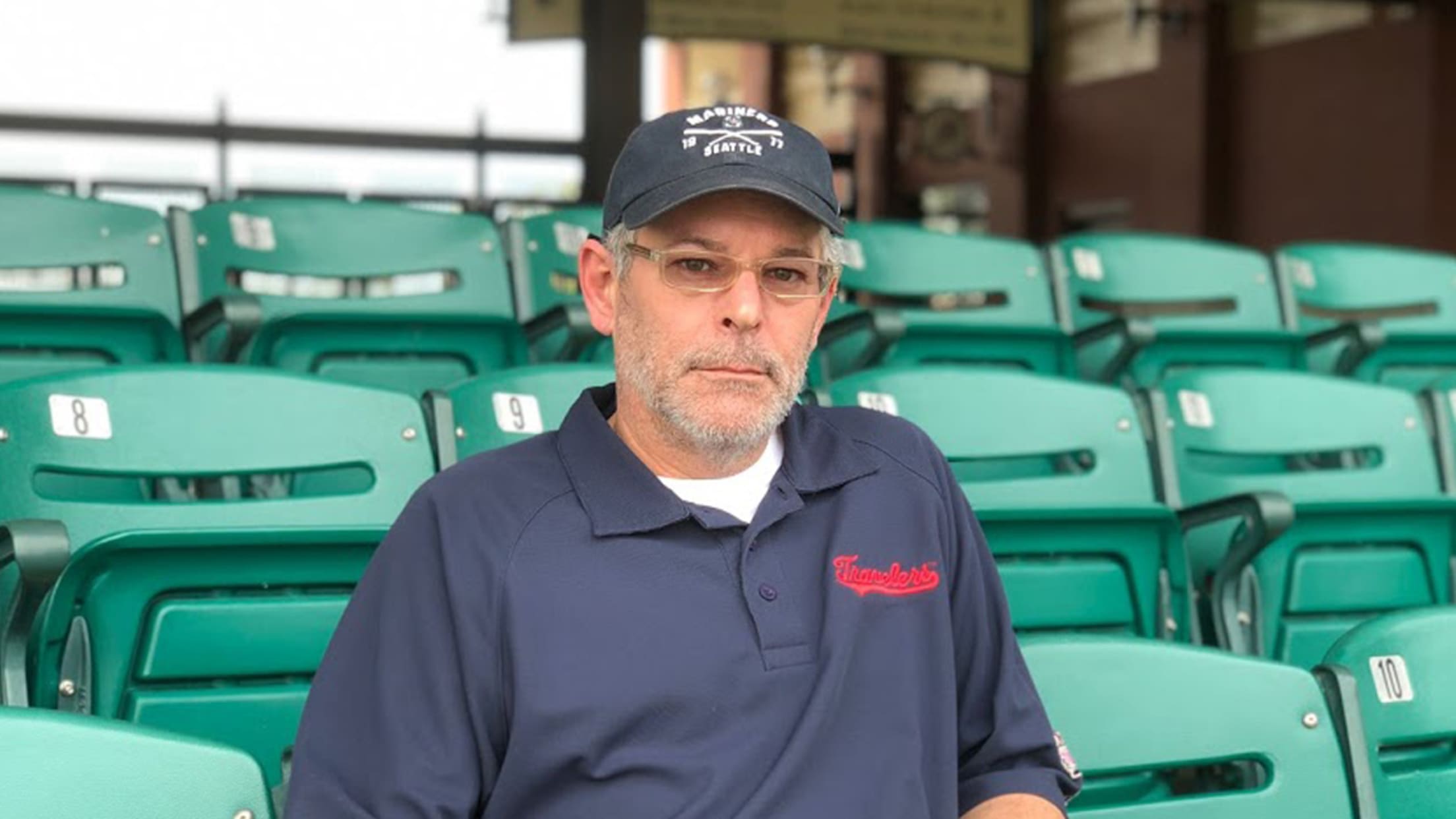 Steven Davis- Broadcaster "Voice of the Travs" 
The 2020 season will mark Steven's 17th year calling baseball and 11th in the minor leagues. Steven spent six years (2008-2013) with the Travs Northern Division rivals, the Northwest Arkansas Naturals (Royals), preceded by three years (2005-2007) with the Idaho Falls Chukars (Royals). Over the past three years (2014-2016) Steven has called baseball for the University of Kansas on both TV and radio. The past ten years (2008-2018) Steven has spent his winter months as the voice of UMKC (University of Missouri-Kansas City) Kangaroo basketball. Steven has also done substitute play-by-play for several organizations including the Kansas City Royals and the Arkansas Razorback basketball team. He also called the NAIA Division 2 basketball championship on TV in March of 2018.
  
Steven is at DSP when the Travs are home and on the road with the team. Tune in to Steven for every game on The Sports Animal AM920 or listen on-line!