2021 Arkansas Travelers Job Fair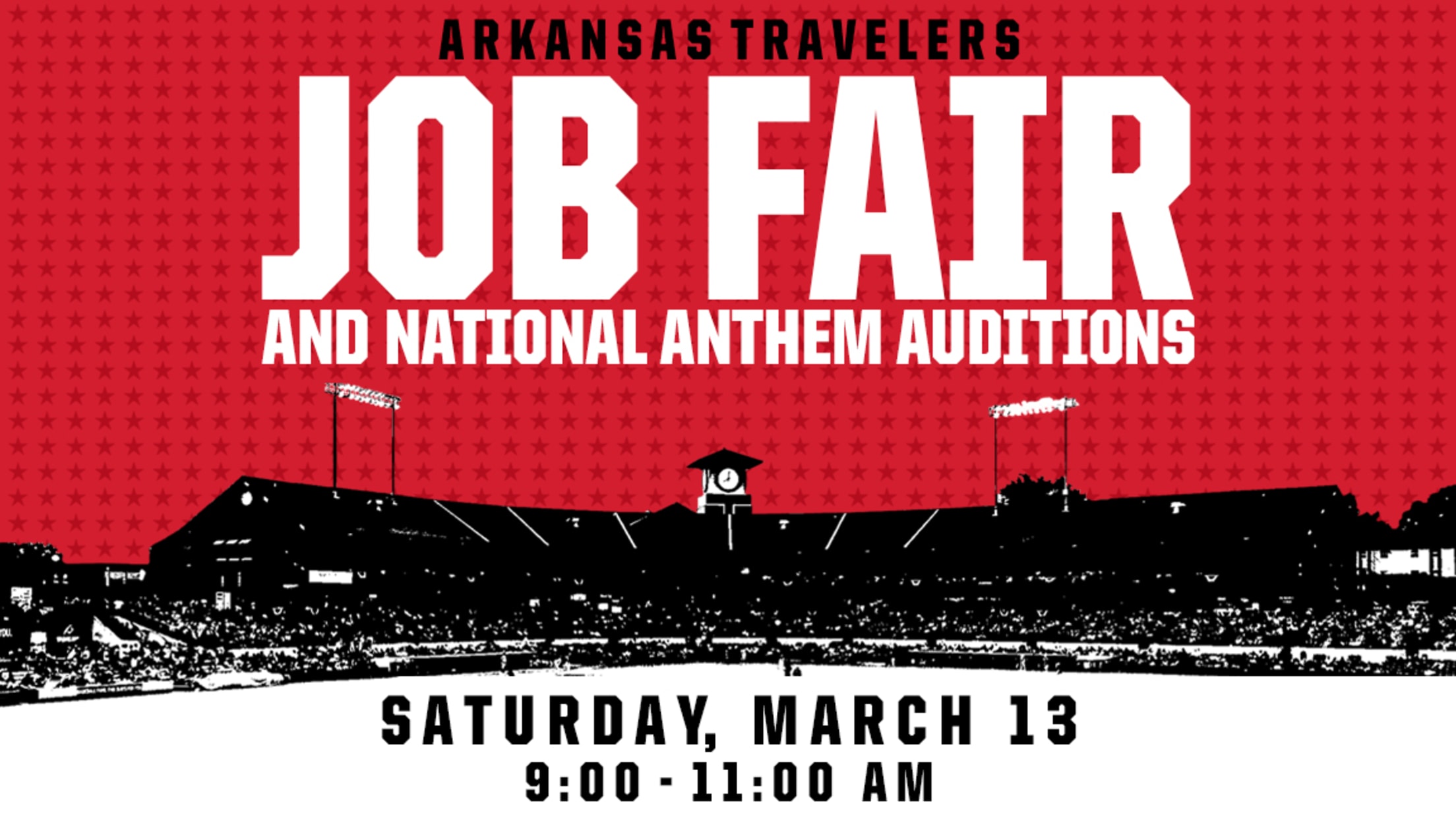 2021 Job Fair
Saturday, March 13, 2021
9:00am-11:00am
The 2021 Job Fair is being held at Dickey-Stephens Ballpark (400 W Broadway St, North Little Rock, AR 72114) Saturday, March 13 from 9 – 11 AM. Everyone attending will have the opportunity to have a short interview for the area they desire to work in.
The Travs will play at least 60 home games at Dickey-Stephens Park this season as well as the ballpark playing host to a few non-game day events. Applicants are encouraged to be available for a majority of home games, all weekend dates and be able to wear a face covering while on-duty.
All attendees of the Job Fair will be required to have their temperature taken upon entrance and wear a mask.
Applicants are encouraged to bring a completed copy of the 2021 Job Application with them. Limited applications will be available to complete at the Job Fair.
Available Positions (all positions are part time)
Ushers: Ushers are used throughout the ballpark to help the fans attending the game with any questions or concerns they may have. They are expected to have a positive and enthusiastic attitude. Ushers will need to learn information and directions regarding Dickey-Stephens Ballpark. This position requires standing for extended periods of time, potentially long periods of time in the heat, and being responsible and able to control your areas, and sections.
Team Store Employees: Responsible for all aspects of Team Store on game days.
Box Office/Ticket Scanners: Assist in our box office on game days with sales and organization. May also be asked to scan tickets and help fans at the gate. Other duties as assigned.
Mascots/Promotional Team: Assist our game day promotional team on game days. Responsibilities could include mascot handling, on field game assistance, other duties as assigned.
Kids Korner Attendants - Splash Pad: Maintain a clean and safe environment in the Kids Korner and the Splash Pad, help with any questions or concerns from fans, and have a general knowledge of the ballpark. Must be a positive, attentive, and responsible individual.
Cook: Responsible for preparing food for our picnic groups and luxury suites.
Food Prep: Cooking food in the kitchen as part of the concession stand, as well as cleaning on a game to game basis.
Concession Cashier: Responsible for operating a POS terminal in one of our concession stands.
Suite & Picnic Attendants: Prep and maintain group areas on our luxury suite level and main concourse. Also will be responsible for checking on groups throughout the game, making sure all needs are met.
Dishwasher: Responsible for unloading the dishes brought to you by other employees and loading them into dish trays. You will also be expected to put those dishes away neatly.
Sanitation Crew: Responsible for executing COVID-19 protocols throughout Dickey-Stephens Park and maintaining a clean environment on game days.
National Anthem Auditions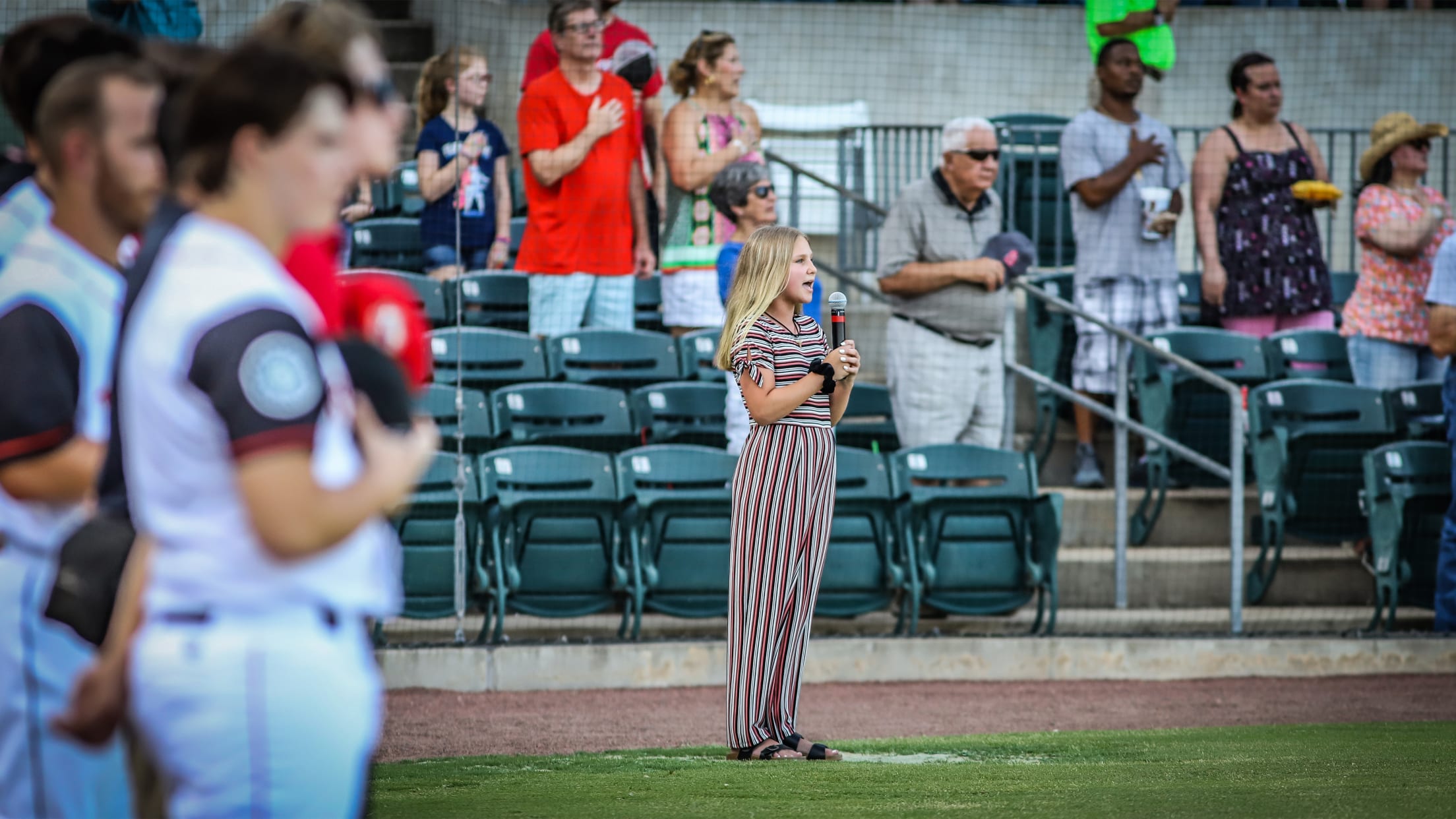 The Arkansas Travelers are now accepting applications to sing the National Anthem at Dickey-Stephens Ballpark for the 2021 season!
Those interested in performing have two options to be selected:
Option 1:
Come to our Job Fair and sing a live rendition on Saturday, March 13 from 9-11AM
Option 2:
Submit a video audition online!