2019 Opening Travs Roster Announced
Top prospects, new acquisitions head to Arkansas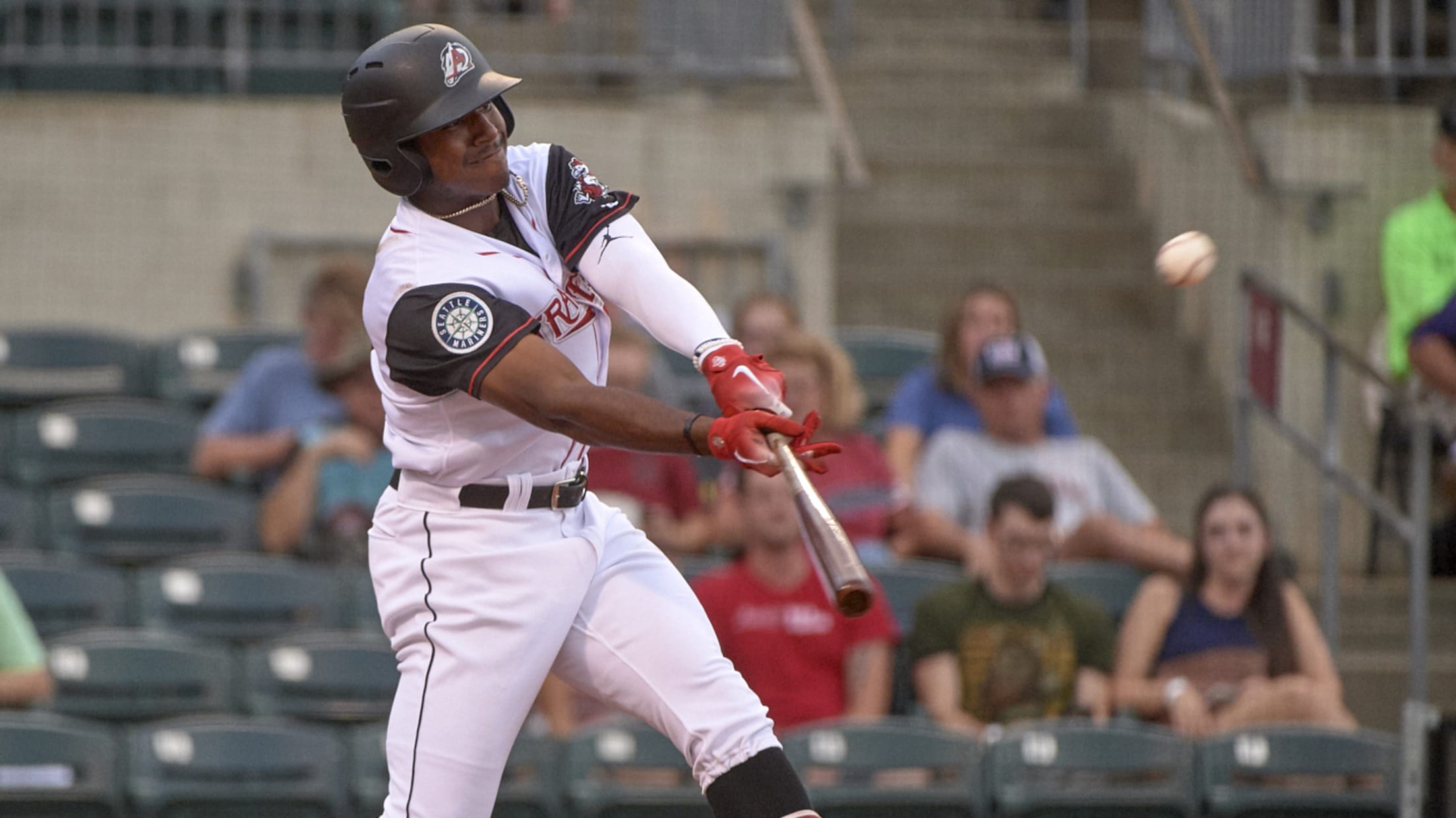 (Mark Wagner)
The Seattle Mariners announced the preliminary roster for the Arkansas Travelers 2019 season, their third as the Mariners' Double-A affiliate. The 25 man roster (13 pitchers, 12 hitters) includes 11 players who were part of last season's playoff team for the Travs.Highlighting the list are eight of the Mariners' top
The Seattle Mariners announced the preliminary roster for the Arkansas Travelers 2019 season, their third as the Mariners' Double-A affiliate. The 25 man roster (13 pitchers, 12 hitters) includes 11 players who were part of last season's playoff team for the Travs.
Highlighting the list are eight of the Mariners' top 30 prospects according to MLB Pipeline with three ranking among the top seven in the organization. Pitcher Justin Dunn (3), first baseman Evan White (4) and outfielder Kyle Lewis (7) were all non-roster invitees to Major League Spring Training. Other Travs included in MLB Pipeline's top 30 for the Mariners systerm are outfielders Jake Fraley (14) and Dom Thompson-Williams (15) as well as pitchers Wyatt Mills (16), Art Warren (21) and Ricardo Sánchez (26).
White and Lewis were Seattle's first round picks in the 2017 and 2016 drafts respectively. Former Kentucky Wildcat White was selected 17th overall while Lewis was picked 11th after starring at Mercer. Dunn, Fraley, Thompson-Williams and Sanchez were all acquired by the Mariners in four separate trades this past offseason.
16 members of the ballclub have played in Double-A before with 11 seeing time in 2018 with Arkansas. The returning Travs from last year include Lewis, Mills and Warren in addition to pitchers Bryan Bonnell, Anthony Misiewicz and Matt Walker, catchers Joe DeCarlo and Joseph Odom and infielders Chris Mariscal, Logan Taylor and Donnie Walton. Odom was a playoff hero last year with two ninth inning game-winning hits during the divisional series. Misiewicz and Mariscal also played for the Travs during the 2017 season. There are also four pitchers with previous Double-A experience from other organizations in Dunn, Sanchez, Jorgan Cavanerio and Parker Markel.
Rounding out the roster are pitchers Jack Anderson, Zac Grotz, Darren McCaughan and Reggie McClain, infielder Jordan Cowan and outfielders Aaron Knapp and Nick Zammarelli.
Leading the team in his first season with Arkansas will be Manager Mitch Canham. He is joined by Pitching Coach Pete Woodworth, Hitting Coach Kyle Wilson and a new addition to the coaching crew in Andy Bissell. They are joined on the staff by Athletic Trainer B. J. Downie and Performance Coach Michael Apodaca.
In preparation for the season opener, the team will hold workouts this week at Dickey-Stephens Park. The Arkansas Travelers will host a free, open to the public practice on Tuesday April 2nd with gates opening at 4:00 and the workout beginning around 4:30. Limited concessions will be available. The Travs then open the 2019 season Thursday, April 4, at Tulsa against the reigning league champion Drillers. The home opener is on Thursday April 11, also against Tulsa with first pitch set for 7:10. Single game tickets for all games are available either online at travs.com or by calling (501)-664-7559.