Amarillo Trounces Travs
Sod Poodles hang a season-worst 15 runs on Arkansas pitching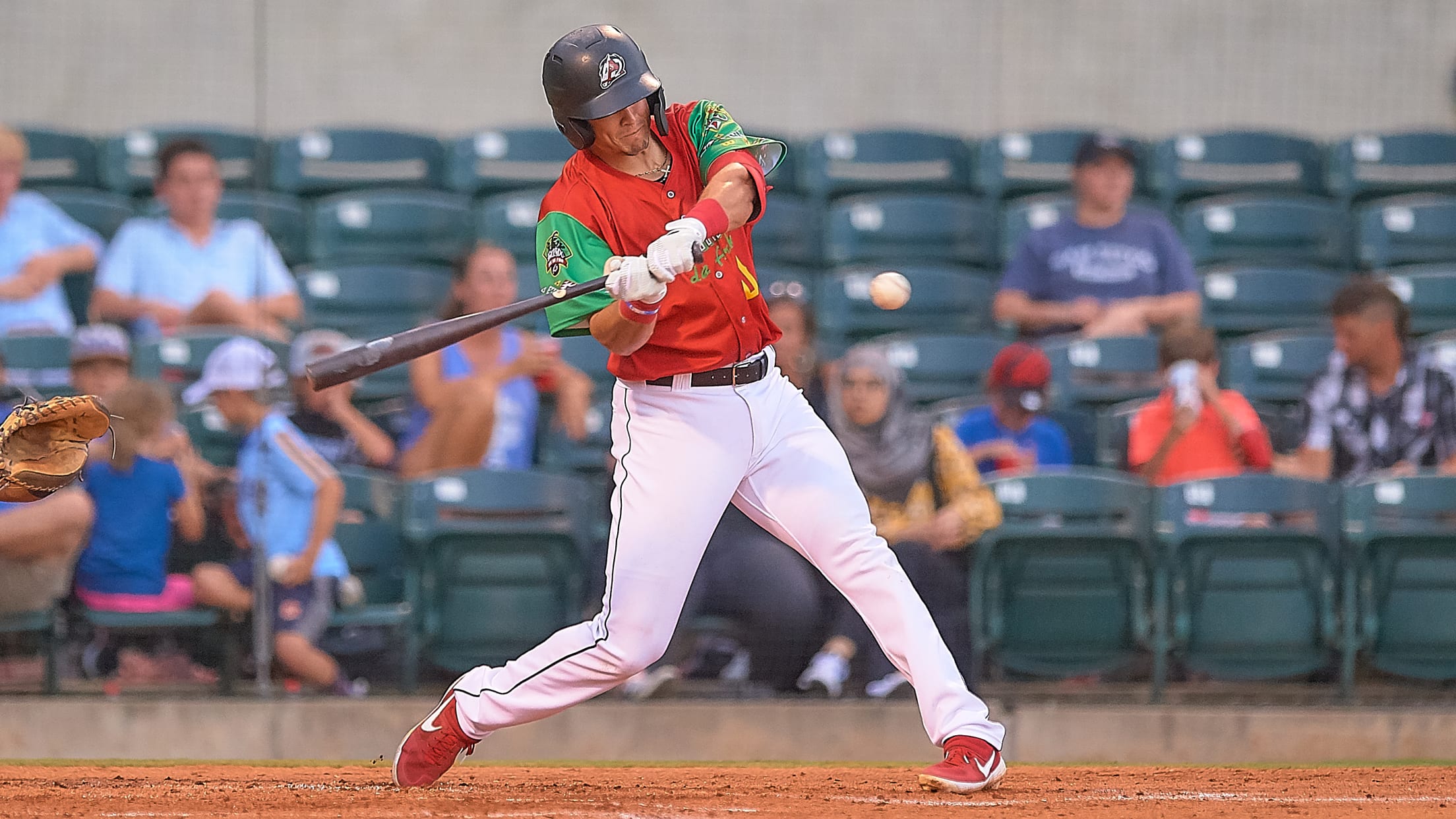 Evan White hit two home runs in the loss. (Mark Wagner)
Amarillo, TX-The Arkansas Travelers were battered for a season high in runs, hits and home runs as the Amarillo Sod Poodles took the opener of the regular season's final series by a 15-6 count. After Arkansas jumped out to the lead, the Poodles got to Travs starter Ricardo Sánchez for
Amarillo, TX-The Arkansas Travelers were battered for a season high in runs, hits and home runs as the Amarillo Sod Poodles took the opener of the regular season's final series by a 15-6 count. After Arkansas jumped out to the lead, the Poodles got to Travs starter Ricardo Sánchez for three runs in the second and five in the third. Sanchez night lasted just three frames. Amarillo would go on to hit four home runs in the contest while Arkansas hit three including a pair by Evan White. Their starter, Sam Williams, normally a reliever, struck out seven over three innings before passing the baton. Carlos Belen fired two perfect innings in the sixth and seventh and was rewarded with the win.
Moments That Mattered
* After hits on consecutive pitches by Donnie Walton and Jarred Kelenic to open the game, Evan White blasted a three-run homer to stake the Travs to the early lead.
* Amarillo took the lead and control of the game with four straight hits to begin the last of the third inning. Owen Miller singled in the go-ahead run with a throwing error from the outfield and a sacrifice fly bringing home the next two.
Notable Travs Performances
* SS Donnie Walton: 2-5, run
* 1B Evan White: 2-3, BB, 2 runs, 2 HR, 4 RBI
News and Notes
* The two-homer night for White was his third of the season (and his career), all coming in the past six weeks.
* DH Nick Zammarelli became the third position player to pitch for the Travs this year. He was tagged for four runs in the eighth inning.
* Arkansas' team ERA rose from 2.93 to 3.02, hurting their quest to be the first Texas League team in 27 years to post a sub-3.00 ERA for the season.
Up Next
Game two of the series is Saturday night with right-hander Justin Dunn (8-5, 3.55) on the mound against righty Ronald Bolaños (8-4, 4.16). First pitch is at 7:05 and the game will be broadcast on the Sports Animal 920, the First Pitch App, TuneIn radio and milb.tv.