Sheffield Stellar in Travs Walk-Off Win
Justus Sheffield takes a no-hitter into the eighth; Kyle Lewis produces game-winning hit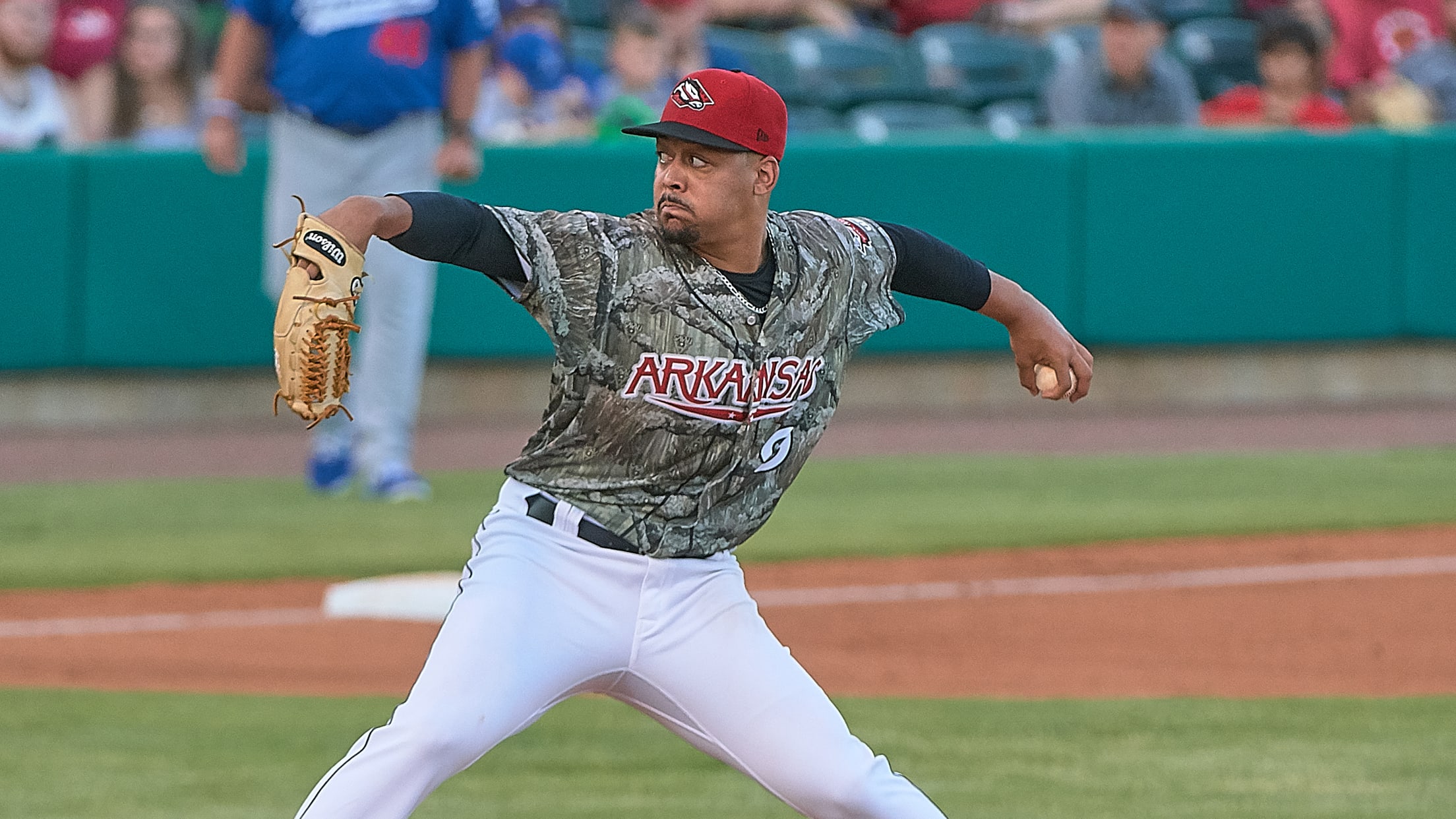 Justus Sheffield took a no-hitter into the eighth inning on Saturday night vs. Tulsa. (Mark Wagner)
North Little Rock, AR-Justus Sheffield carried a no-hitter into the eighth inning but it took a walk-off hit from Kyle Lewis to send the Arkansas Travelers out with a 2-1 win over the Tulsa Drillers in front of 7,131 on Saturday night at Dickey-Stephens Park. Sheffield surrendered only two walks
North Little Rock, AR-Justus Sheffield carried a no-hitter into the eighth inning but it took a walk-off hit from Kyle Lewis to send the Arkansas Travelers out with a 2-1 win over the Tulsa Drillers in front of 7,131 on Saturday night at Dickey-Stephens Park. Sheffield surrendered only two walks over the first seven innings before yielding a leadoff double in the eighth. The only run he allowed was on a swinging bunt hit with two out in that eighth inning. The Travs missed numerous chances early in the game before finally breaking through in the seventh. They finished the night just 2-11 with runners in scoring position while stranding 13 runners on base.
Moments That Mattered
* Dom Thompson-Williams got the Travs on the board with a clutch two out double in the sevenths scoring Aaron Knapp who had singled opening the inning.
* Tied in the ninth, Knapp led off with a single to right off of lefty Edward Paredes. He moved to second on a wild pitch and to third on a sac bunt by Donnie Walton. After a pair of intentional walks loaded the bases, Kyle Lewis delivered the game-winning infield hit off the glove of the diving shortstop.
Notable Travs Performances
* LF Dom Thompson-Williams: 2-4, IBB, 2 2B, RBI
* C Joseph Odom: 2-3, BB, 2 2B
* RF Aaron Knapp: 2-4, 2 runs
* LHP Justus Sheffield: 8 IP, 2 H, R, 2 BB, 8 K, 98 pitches
News and Notes
* RHP Joey Gerber was the winner for the Travs after throwing a perfect top of the ninth with two strikeouts in his Double-A debut.
* The first three games of the series have all been decided by one run.
Up Next
Arkansas goes for the series win on Sunday night with right-hander Nabil Crismatt (2-5, 2.44) on the mound against knuckleball righty J.D. Martin (2-6, 5.75). First pitch is set for 6:10. There is a free pregame kids clinic starting at 4:20 and kids get to run the bases after the game. The game will also be broadcast on the Sports Animal 920, the First Pitch App, TuneIn radio and milb.tv.