Six Travs Named to TL All-Star Game
Arkansas will be represented by three pitchers and three hitters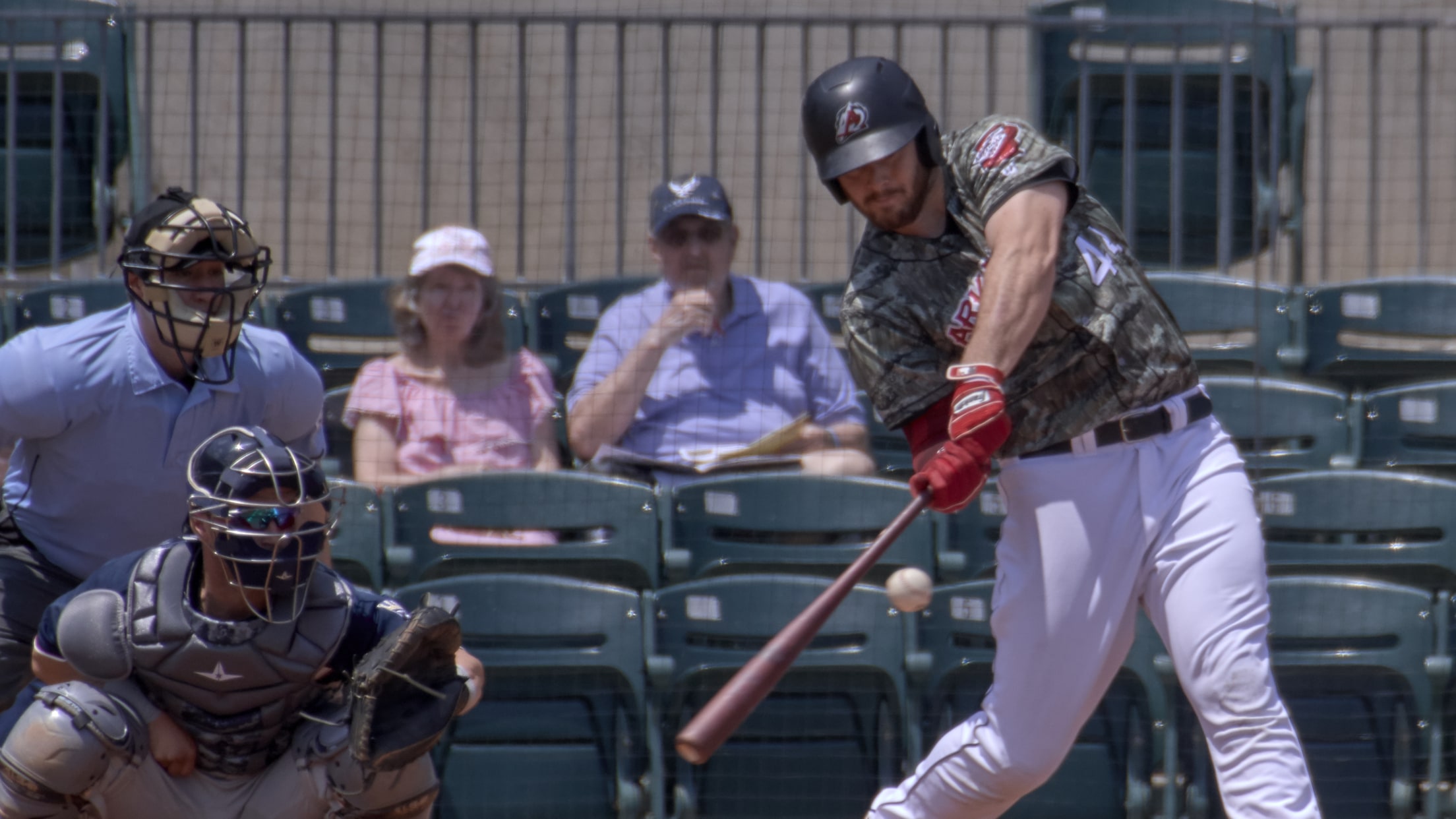 Joey Curletta leads six Travs selected to the TL All-Star Game. (Mark Wagner)
The Texas League announced the rosters for their 2018 All-Star game and six Arkansas Travelers were selected through the voting process consisting of managers, coaches and selected media members. Pitchers Nathan Bannister, Chase De Jong and Johendí Jiminian were chosen along with first baseman Joey Curletta, infielder Chris Mariscal and
The Texas League announced the rosters for their 2018 All-Star game and six Arkansas Travelers were selected through the voting process consisting of managers, coaches and selected media members. Pitchers Nathan Bannister, Chase De Jong and Johendí Jiminian were chosen along with first baseman Joey Curletta, infielder Chris Mariscal and centerfielder Braden Bishop. Curletta and Bishop were named as starters. The game pits a team representing the four North Division clubs against a squad made up of players from the four teams in the South Division. It will take place on Tuesday June 26 at Security Bank Ballpark in Midland, Texas.
Bannister and Jiminan have both won Texas League Pitcher of the Week Awards this season while De Jong is tied for the league lead in innings pitched and paces the team in strikeouts. Curletta is tied for fifth in the league in homers and fourth in runs batted in while leading the league in walks. Bishop has been a League Player of the Week who has batted .380 since May 5. Mariscal ranks among the top 10 in the league in walks and top 20 in most other categories.
The Travelers return to action at Dickey-Stephens Park following the All-Star Break for a six game homestand beginning on Thursday June 28 with a 7:10 first pitch against Corpus Christi.