Barefoot and Schreiber Both Go Deep in Fourth Straight Win
Tourists Win for the Seventh Time in Nine Games; Move into Second Place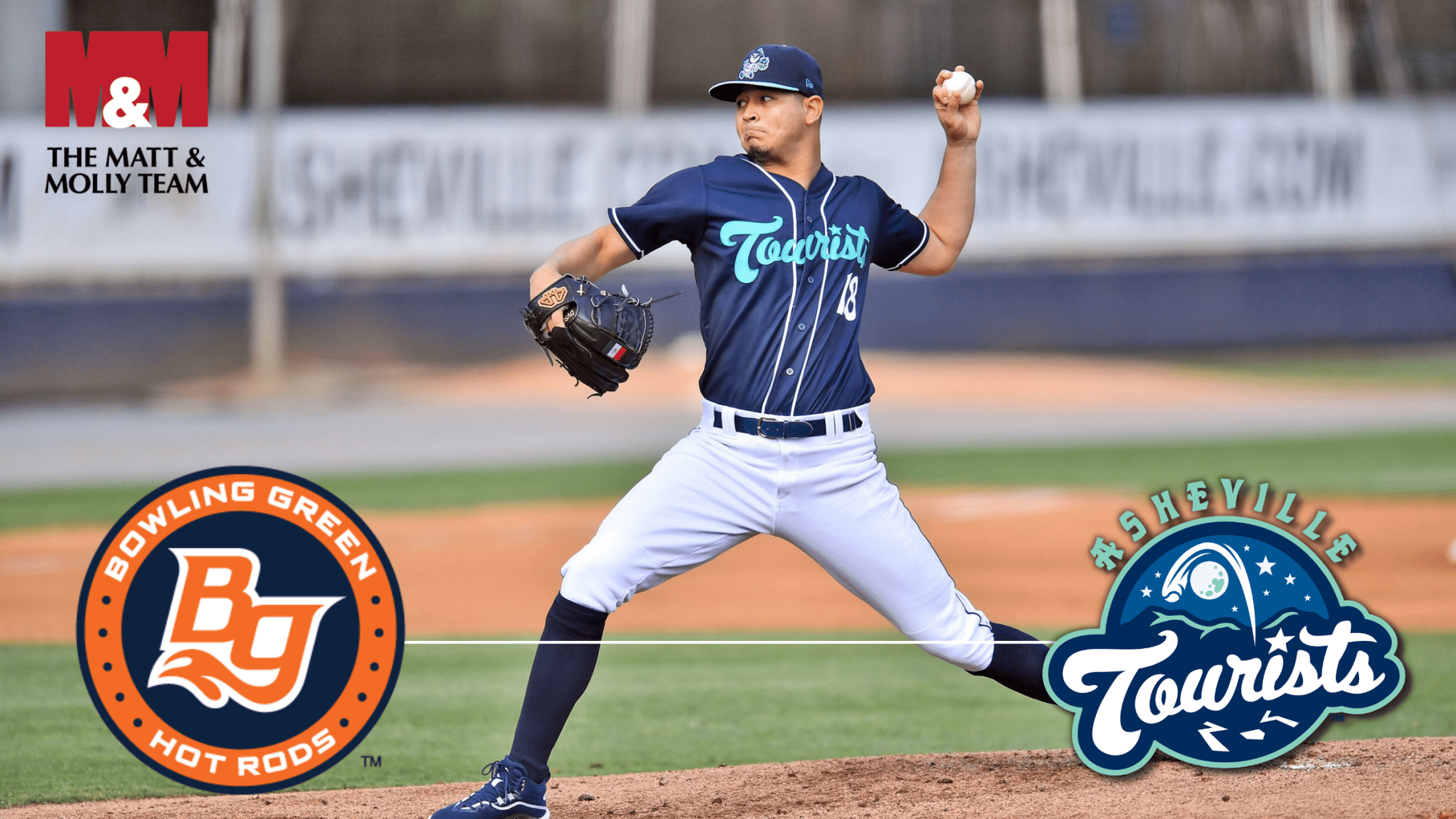 ASHEVILLE- The Asheville Tourists are on a hot streak. Asheville defeated the Bowling Green Hot Rods by a final score of 9-4 on Thursday night to win their fourth straight game. The Tourists are 7-2 through the first nine games of their homestand and are just half a game back
ASHEVILLE- The Asheville Tourists are on a hot streak. Asheville defeated the Bowling Green Hot Rods by a final score of 9-4 on Thursday night to win their fourth straight game. The Tourists are 7-2 through the first nine games of their homestand and are just half a game back of first place in the High-A East's Southern division.
Even though the Tourists beat the Hot Rods pretty convincingly, it will be recorded as another come-from-behind win; their ninth of the season. Asheville fell behind 1-0 in the top of the first when Bowling Green used patience to work four walks in the frame.
The score remained 1-0 until Matt Barefoot blasted his second Home Run as a Tourist with a solo shot to left in the fourth. The Tourists plated two more runs later in the inning on RBI singles by Ramiro Rodriguez and Alex McKenna.
Asheville added to their lead in the sixth inning. McKenna's second RBI single of the game gave the Tourists a 4-1 lead. McKenna then scored on a wild pitch just prior to Scott Schreiber's three-run blast over the right-field wall.
Bowling Green scored a pair of runs in the seventh; however, Rodriguez drove in Freudis Nova to push Asheville's lead back out to 9-3. Ruben Cardenas hit a solo Home Run in the ninth for the visitors but the Tourists' lead was never in jeopardy.
Despite issuing a season-high nine walks, Asheville's pitching staff made some timely pitches in big spots. The Tourists induced a pair of double-play balls early in the game and the Hot Rods left ten runners on base and went just 1-for-9 with runners in scoring position.
Juan Pablo Lopez earned the win by pitching 4.2 innings out of the bullpen. Lopez tossed four shutout frames while Asheville built their lead but gave up a couple of two-out runs during his fifth inning. It was the left-hander's best outing of the season.
Asheville and Bowling Green will go at it again Friday night with the first pitch set for 6:35pm.