NOW ACCEPTING RESERVATIONS FOR 2020!
Come in where it is 72 degrees all season long. Enjoy the game from McCormick Field's only private venue. It offers a party deck with bar stools, private bathrooms, and first-class entertainment. The ultimate way to enjoy a Tourists Game!
Speak to a Tourists representative today to book your next event at McCormick Field.
828-258-0428 ext. 3
Amenities
5 VIP Parking Passes - VIP Entrace to Suite
Private Cash bar - Private Wait Staff - Private Bathrooms
Two 42" Plasma TVs - Climate Controlled - Outdoor Balcony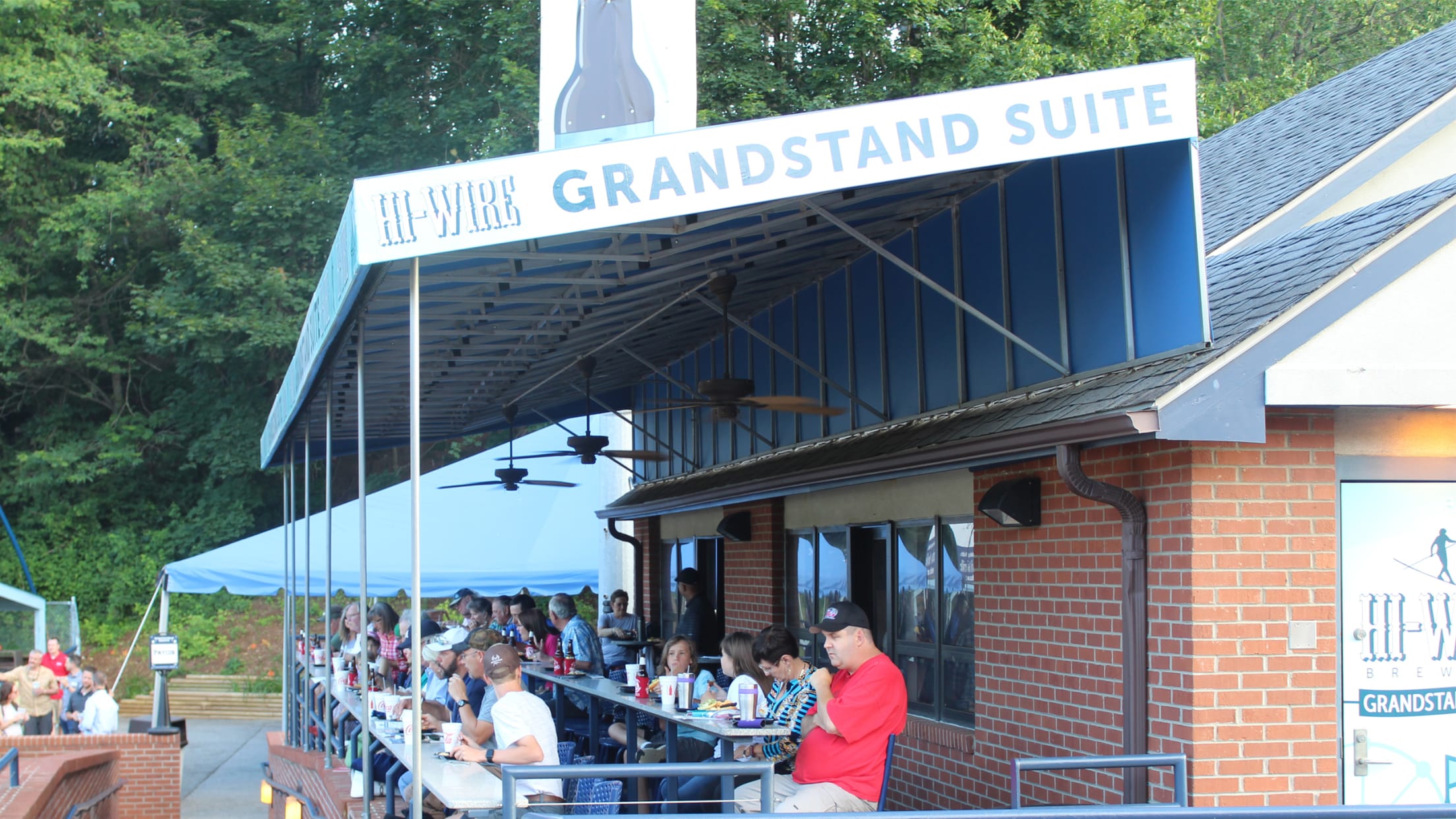 Menu
PRE-GAME
Popcorn - Peanuts - Chips & Salsa
IN-GAME
Grilled Hamburgers - Grilled Hot Dogs - BBQ Chicken - Baked Beans - Potato Salad - Cookies
Rental Fee- $300
How do I reserve the Hi-Wire Grandstand Suite?
We're so glad you and your guests will be spending the evening at McCormick Field! To reserve the Suite, a $300 rental fee and $200 deposit are required. The $200 deposit will be applied toward your final balance.
Total Due at Booking: $500 (non-refundable)
Is there a minimum or maximum amount of guests?
Great question! There is a minimum of 30 adult guests required, and a maximum of 50.
Call 828-258-0428 to speak to your personal account representative!
Early Bird Rate- $24.75/per person
What is the cost per person?
We are currently offering an early bird rate of $24.75 per person if reserved by April 1, 2020. After April 1, the price changes to $25.75 per person.  *Taxes included*
What is included in the cost per person?
Included in the cost per person is the game ticket, food, and soft drinks for the evening.
When is the final headcount and payment due?
Final headcount and payment are due 48 hours prior to your scheduled event.