Fireflies Even Series by Trouncing Tourists
Asheville Limited to One Run on Three Hits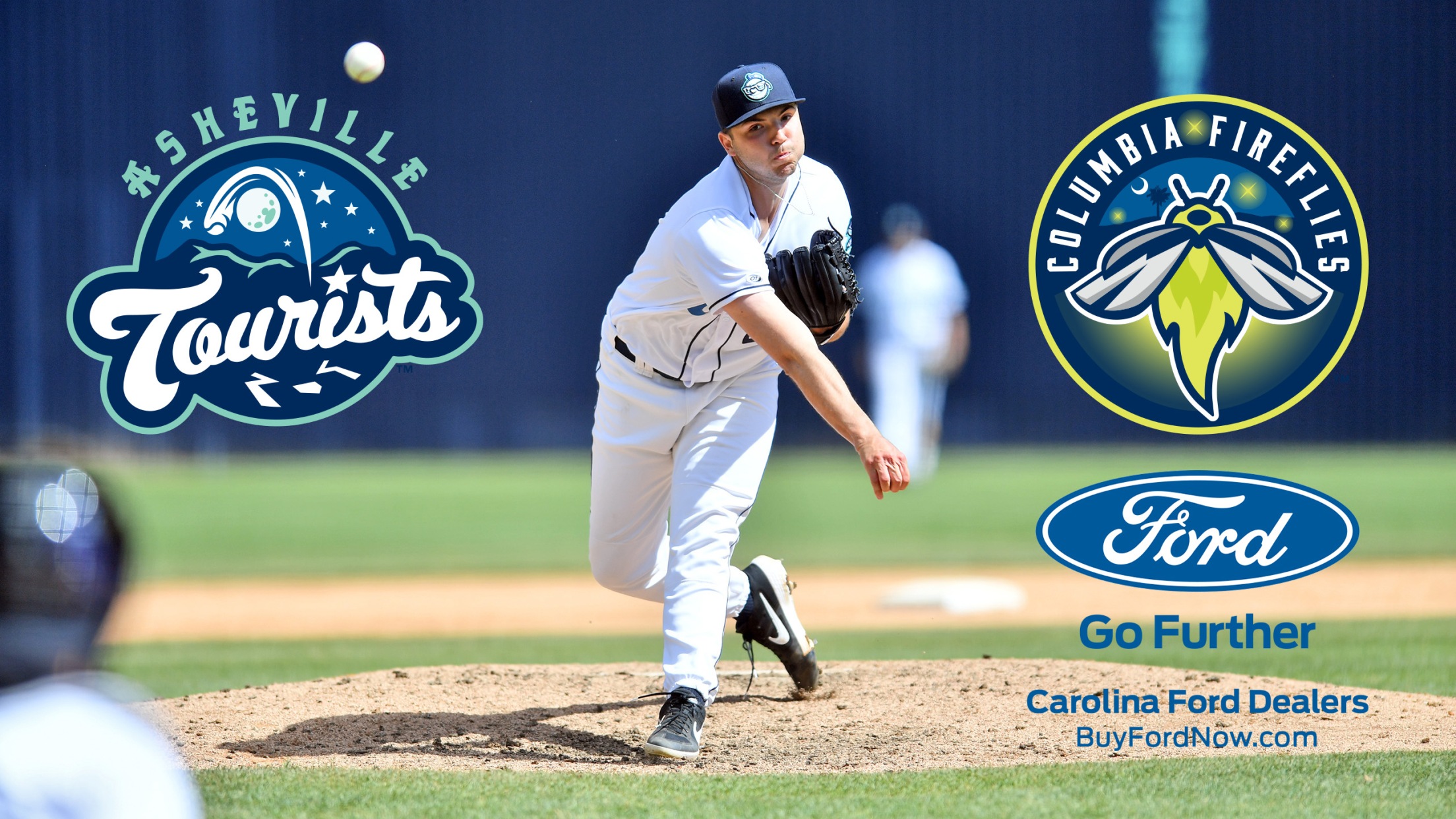 COLUMBIA- This one was over early. The Columbia Fireflies scored six of their eight runs in the first three innings and soundly defeated the Asheville Tourists 8-1 to even up the series a one game apiece. Asheville committed four errors in the game which was one more than their total
COLUMBIA- This one was over early. The Columbia Fireflies scored six of their eight runs in the first three innings and soundly defeated the Asheville Tourists 8-1 to even up the series a one game apiece. Asheville committed four errors in the game which was one more than their total number of hits.
Offensively the Tourists were quiet. They received a single in the first inning by Terrin Vavra on a ball that was lost in the sun. Willie MacIver and Daniel Montano hit back-to-back doubles in the fifth to plate Asheville's lone run. Those were the only hits the Tourists recorded all game. Kyle Datres did work a pair of walks.
Alfredo Garcia struggled early. The left-handed starting pitcher surrendered three runs in the bottom of the first; all with two outs. Columbia rallied for two more in the second inning and added a solo Home Run in the third. Garcia settled in with consecutive scoreless frames over the fourth and fifth innings; however, he surrendered another Home Run in the sixth.
Raymells Rosa and Riley Pint tossed two good innings out of Asheville's bullpen with the only damage coming off Rosa in the form of an unearned run.
Asheville can still salvage a winning road trip by taking the series finale on Wednesday night. The Tourists are 3-3 on their current seven game road trip. With tonight's loss the Tourists were officially eliminated from winning the first half southern division title.