MacIver's Two Home Runs Not Enough to Prevent Collapse
Charleston Puts Leadoff Man Aboard in Every Inning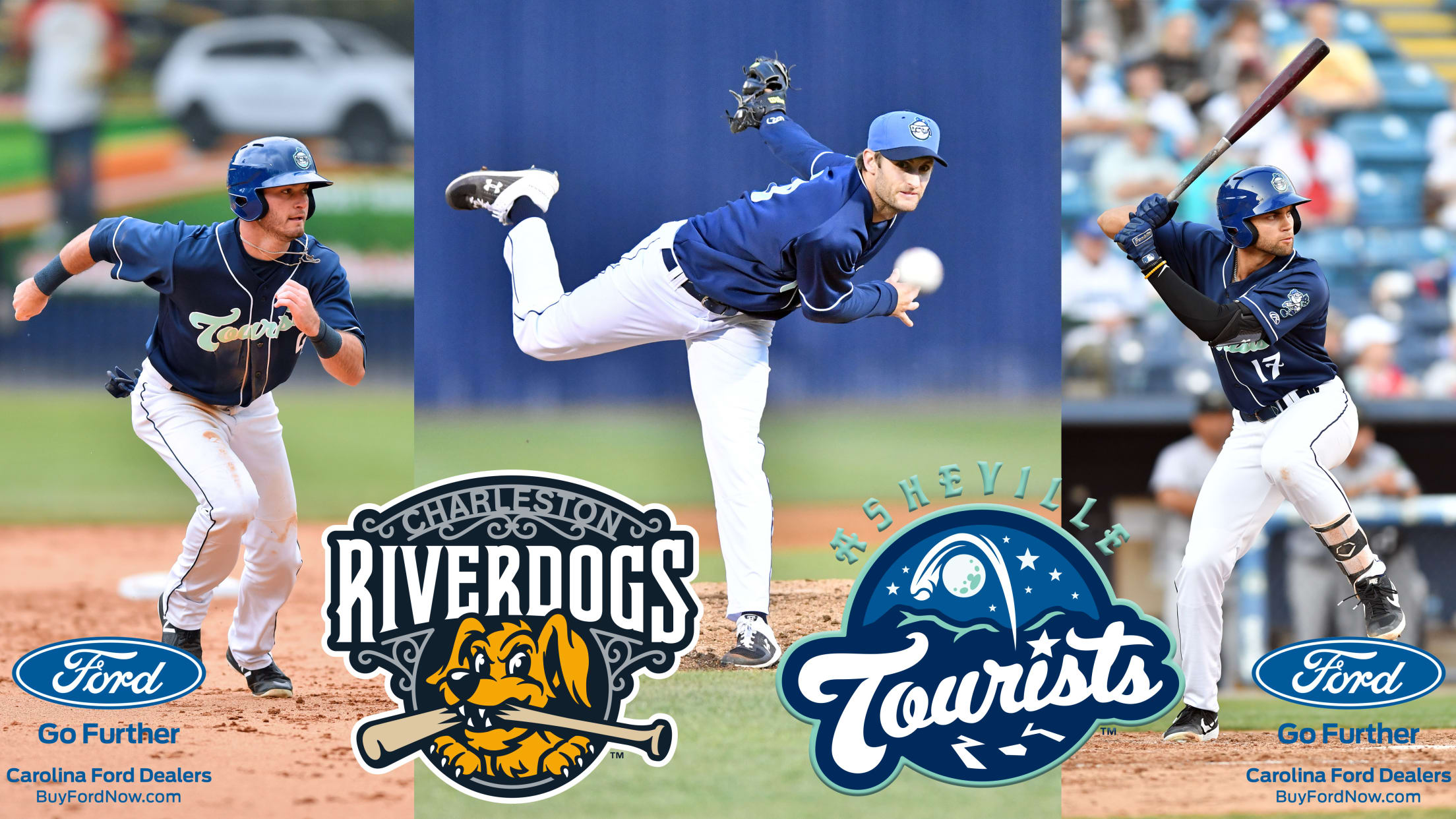 ASHEVILLE- The Asheville Tourists took a big lead early and the Charleston RiverDogs exploded to win comfortably. It sounds familiar because it is what happened 48 hours ago. The chapters were different but the ending was the same. Asheville suffered their second biggest blown lead of the season to lose
ASHEVILLE- The Asheville Tourists took a big lead early and the Charleston RiverDogs exploded to win comfortably. It sounds familiar because it is what happened 48 hours ago. The chapters were different but the ending was the same. Asheville suffered their second biggest blown lead of the season to lose 10-6 on Thursday. Their biggest blown lead was on Tuesday.
Danny Edgeworth put the Tourists on the board in the bottom of the second with an RBI single and Daniel Montano gave the team a 2-1 lead on a sacrifice fly. Asheville then received Home Runs from Kyle Datres and Willie MacIver in the third inning to take a 5-1 lead.
Charleston plated a run in the fifth to make it 5-2. In the sixth the RiverDogs took the lead, just like on Tuesday. The visitors scored four runs and jumped in front 6-5. They added two more in the eighth and two more in the ninth to build a cushion. MacIver added his second Home Run of the game in the bottom of the ninth.
In a rare occurrence, Charleston put the leadoff man aboard in every single inning. There were three leadoff walks, one leadoff double, and five leadoff singles. The Tourists pitchers were pitching with runners on base literally all game.
The defense did not really help Asheville's cause. The Tourists had a chance to turn three double-plays; they turned zero. They also committed three errors that led to three unearned runs late in the game.
Credit must be given to Charleston who was playing for their playoff lives. A loss would've eliminated them from playoff contention. They are now four games back with four to play. Asheville is one game back and for the first time in a long time no longer control their own destiny.
The Tourists will attempt to forget about this series, play well over the final four games in Rome, and hope to receive a little bit of help in the process.